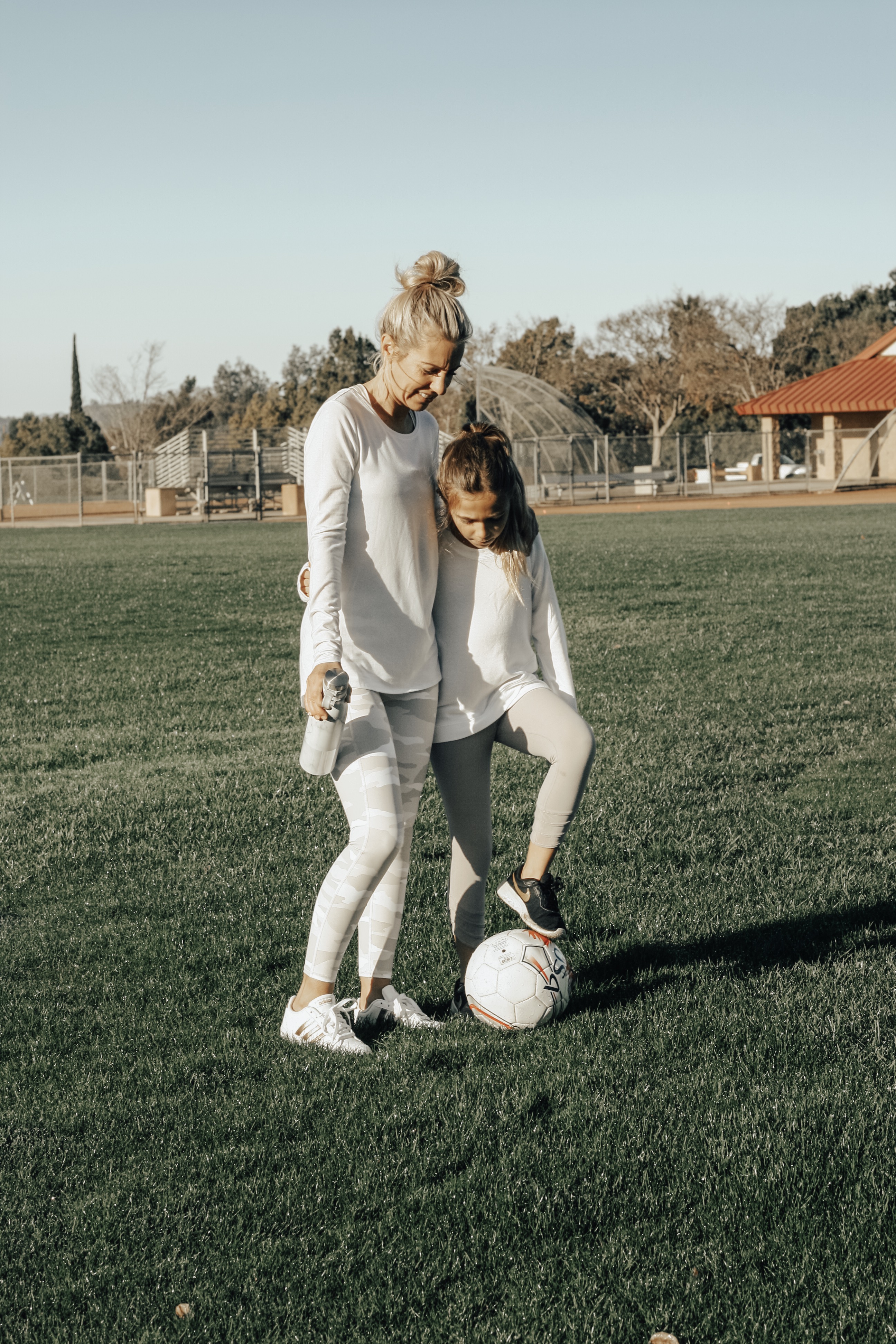 Being a Mom is the hardest yet most rewarding job.  If there's one thing I want to instill in my children it is to pursue whatever it is they are passionate about.  For my oldest daughter Lulu she is extremely passionate about Sports.  She has been playing soccer for a few years now and the excitement and dedication she has for the sport is stronger than ever.
At the end of this past Fall season Lulu decided to try out for the All-Star team.  We spent extra time practicing in the back yard and doing drills and she was over the moon when she found out she made the 1st team.  Of course practices increased and our weekends turned into soccer tournament weekends but Lulu continued to work hard and loved every minute of it.  She was not only a great team player but a strong leader for her teammates and I couldn't be more proud.
Today, Wednesday February 6th, is National Girls & Women In Sports Day and I'm honored to team up with Athleta.  As a women and a mother is it so important to encourage, support and celebrate our girls on their strength and involvement in Sports.  I might not be the most athletic mom in the bunch but I know it's important to lead by example and continue to be active in Sports.  And every now and then I can still beat her in a good one-on-one soccer match in our back yard!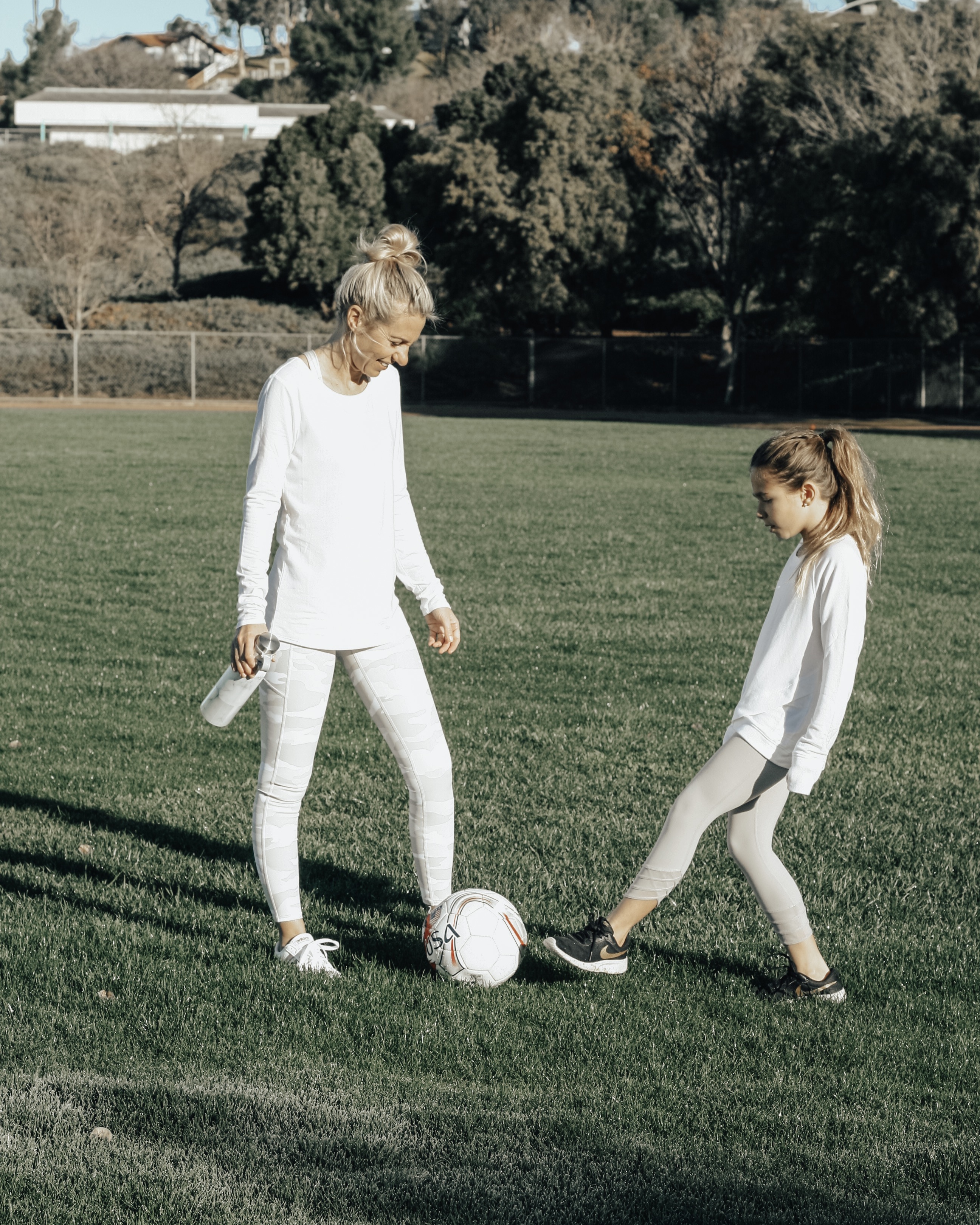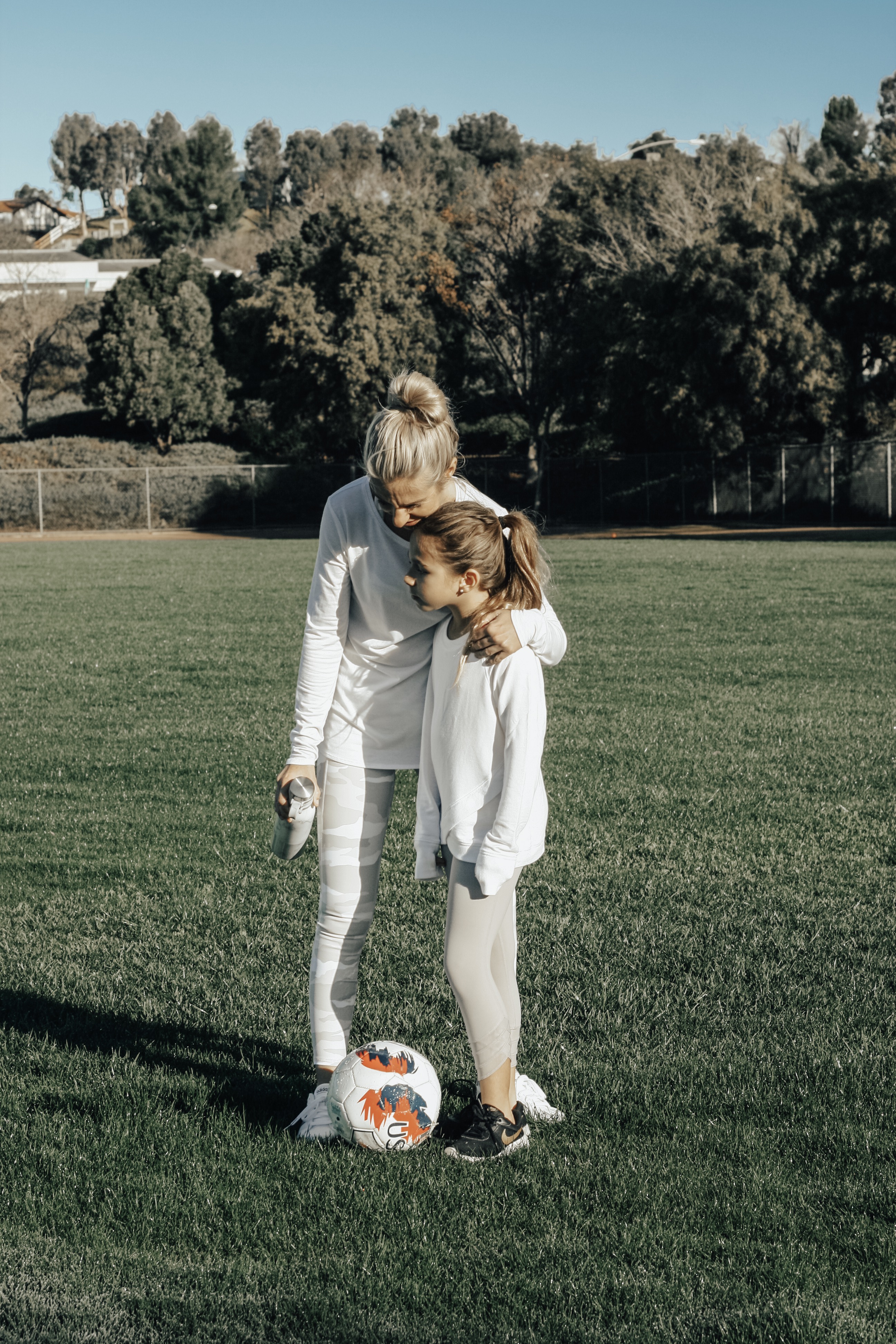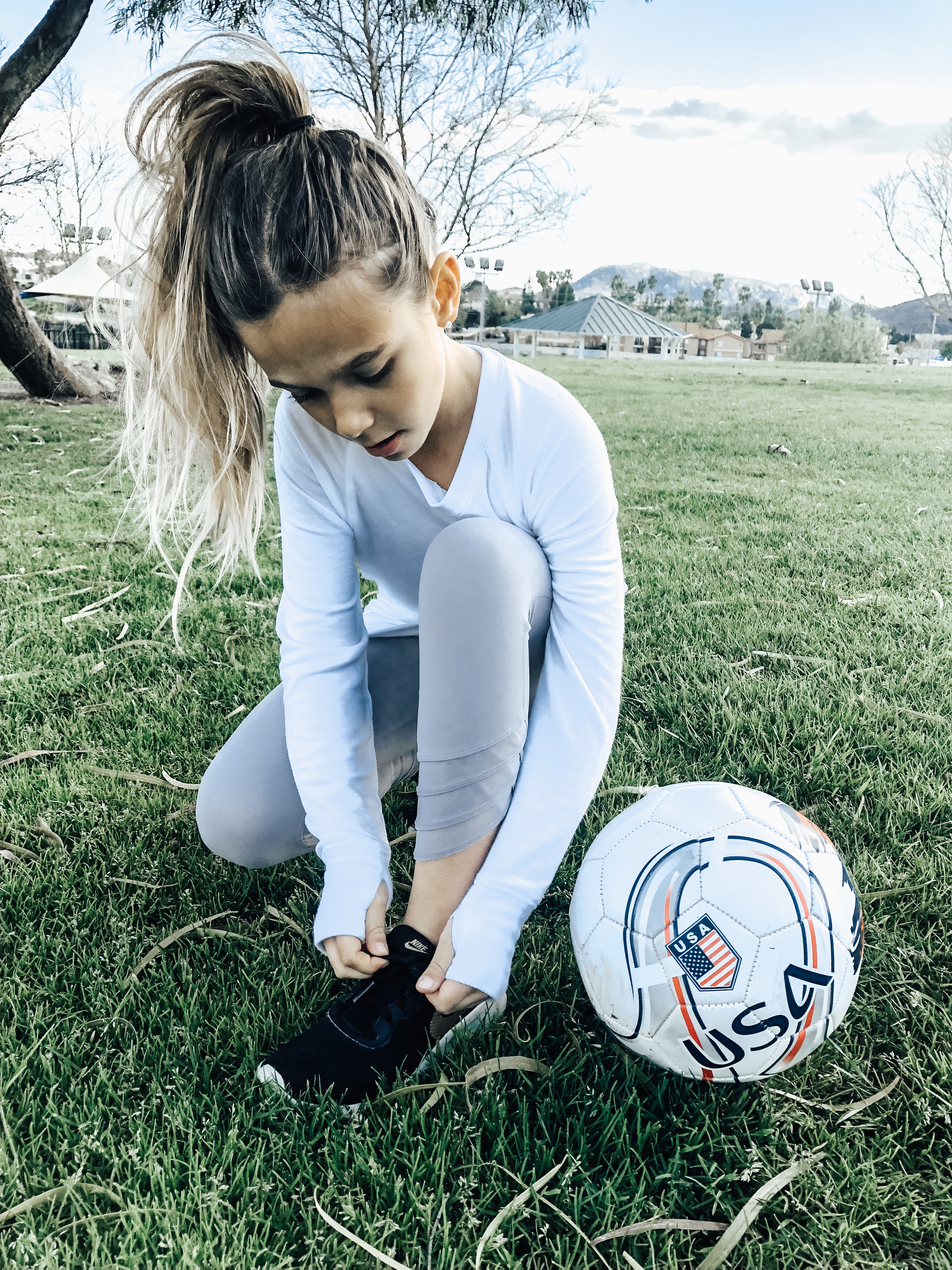 Athleta has the most amazing quality of athletic wear out there.  They spend time perfecting the details like sneaky side zip pockets for your cell phone or my daughters favorite the thumbhole sleeves to keep her hands a little bit warmer in the cooler temps.  With Spring upon us I'm loving the netural color scheme and who doesn't love a good camo print!  What's your favorite item from Athleta?
Shop our looks HERE.