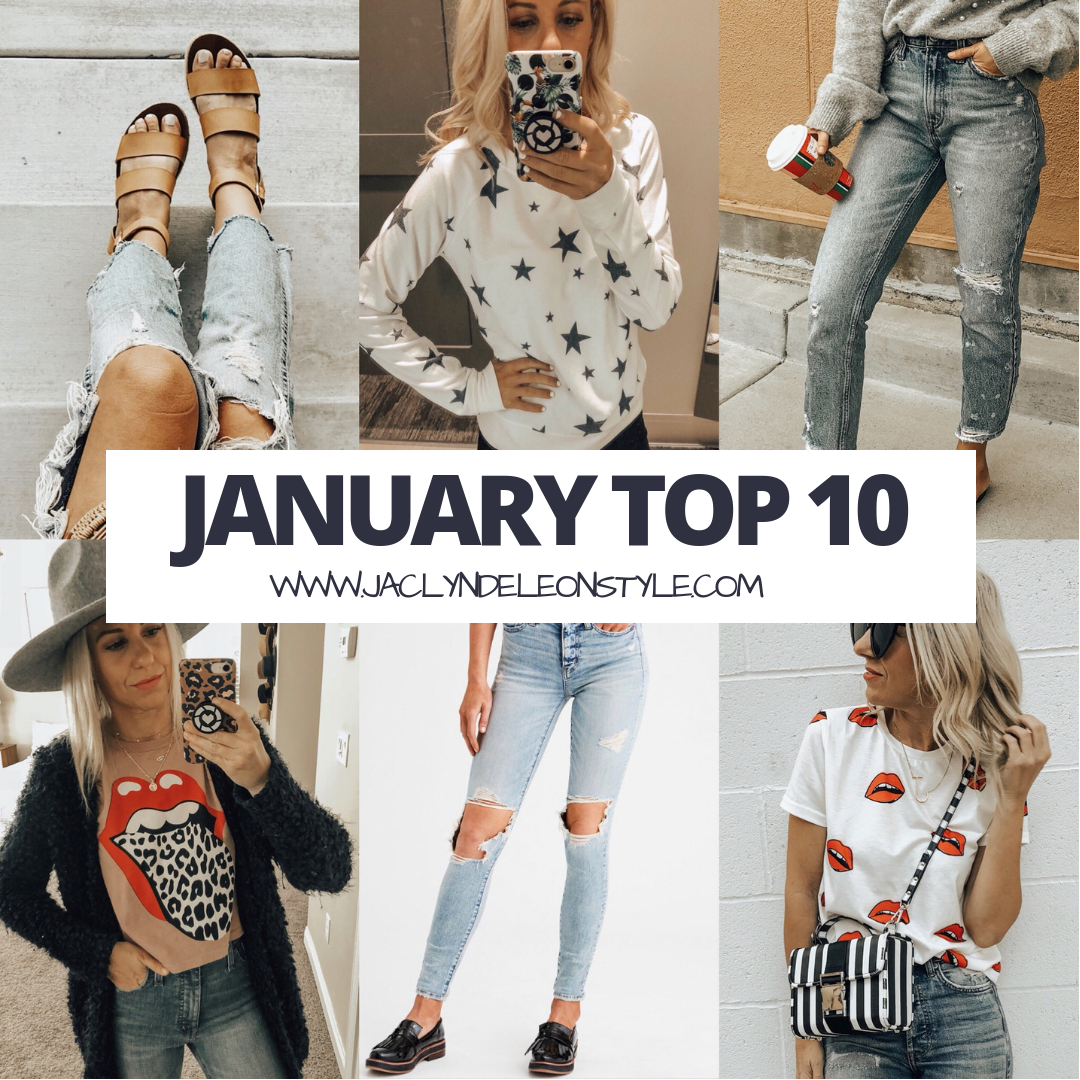 January was one fun month!  With Christmas behind us it's been all about getting ready for  Valentine's Day and warmer Spring weather.  Of course my denim continues to be a best seller and this is the first time a home decor item made the top 10.  But I don't think you'll be surprised at all with the top selling item this month.
So here it is my Top Selling items from January.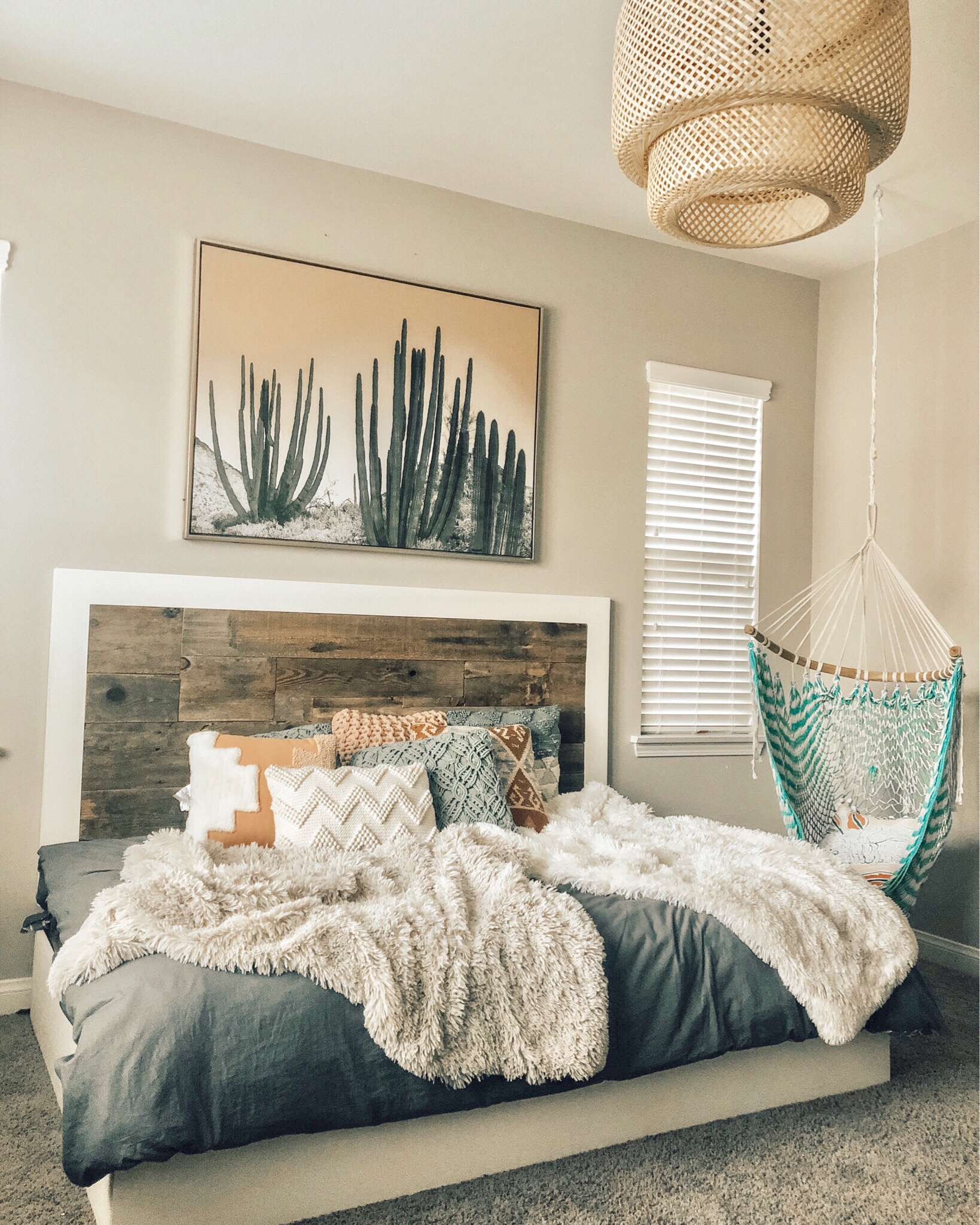 I've been having so much fun updating a couple spaces in our home and I've loved sharing it with you.  This year I plan on getting better use of all the space in our home so we decided to update our barely used guest room into a boho style game room for the kids and but can still sleep our house guests.  This cactus art is the perfect addition to this room and I'm glad you guys loved it too.  Check out all my favorite home finds for this room on THIS POST.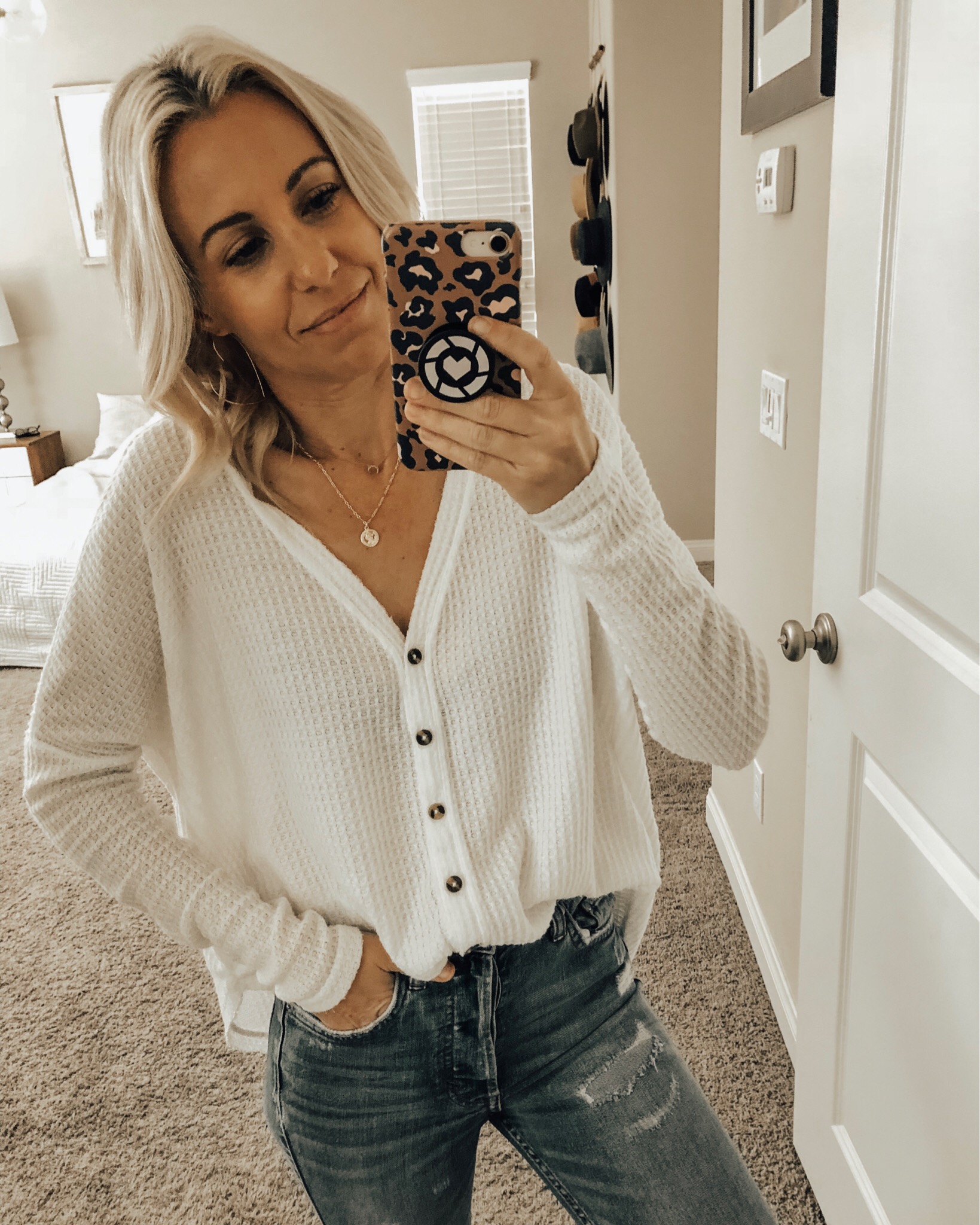 9- Oversized Thermal Button Down
This thermal top has been a closet staple for me for over a year so it's no surprise when it went on sale you all jumped on it.  It's super cozy with a fun oversized fit and comes in tons of colors and prints.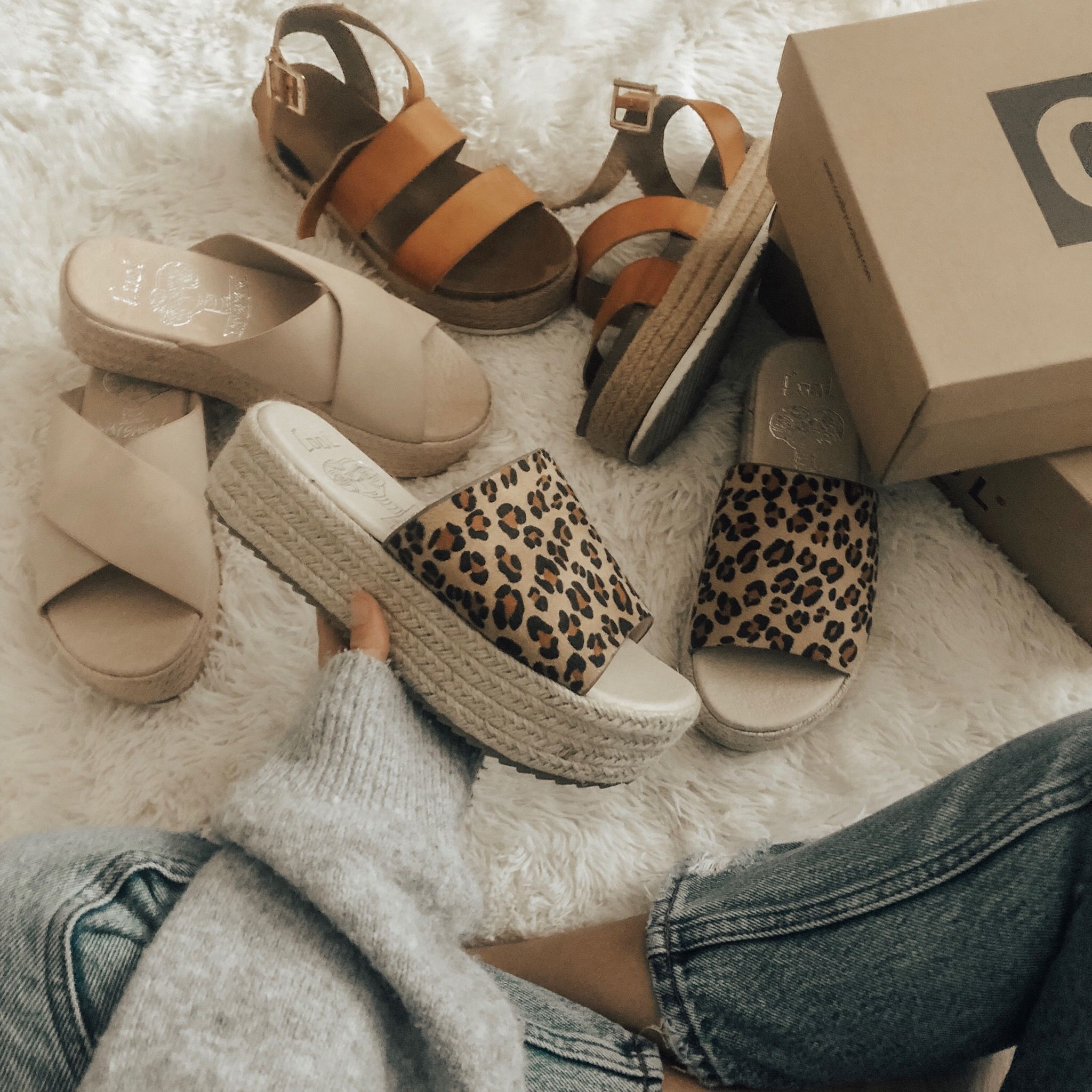 You know I love a good leopard print and so of course I couldn't pass up these espadrille sandals.  To me leopard is a neutral and can be worn with just about everything so I know I'm going to be wearing these a lot.  And you can't beat the under $30 price tag!  You can check out more about the platform shoe trend that I'm loving HERE.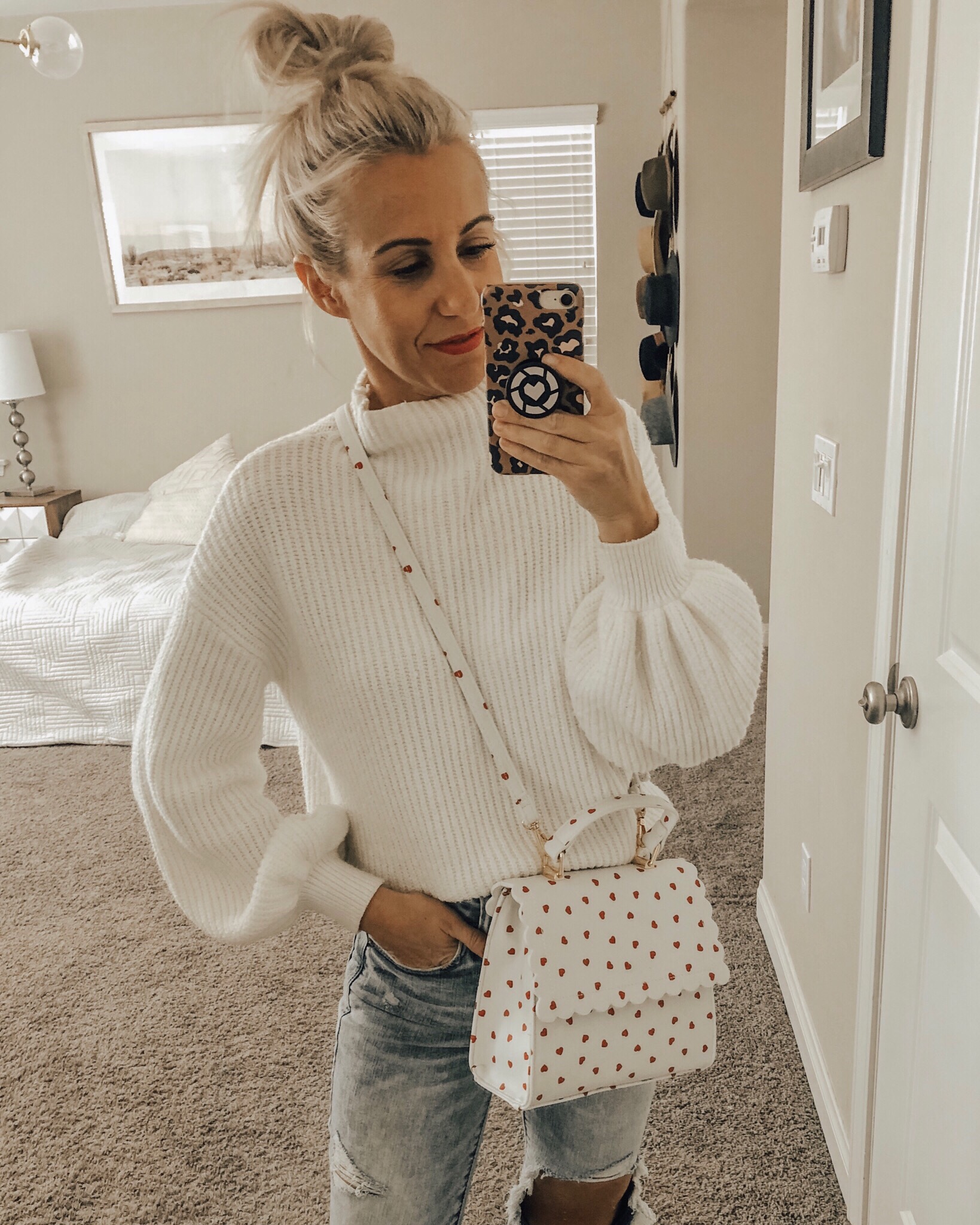 When I first saw this heart handbag online at Target I thought it might be cute and ordered it but was SO impressed once I received it.  It is even more adorable in person, I love the scallop trim detail and can't believe it's only $32.  It's the perfect crossbody size and even comes in black or red if you would prefer a solid color.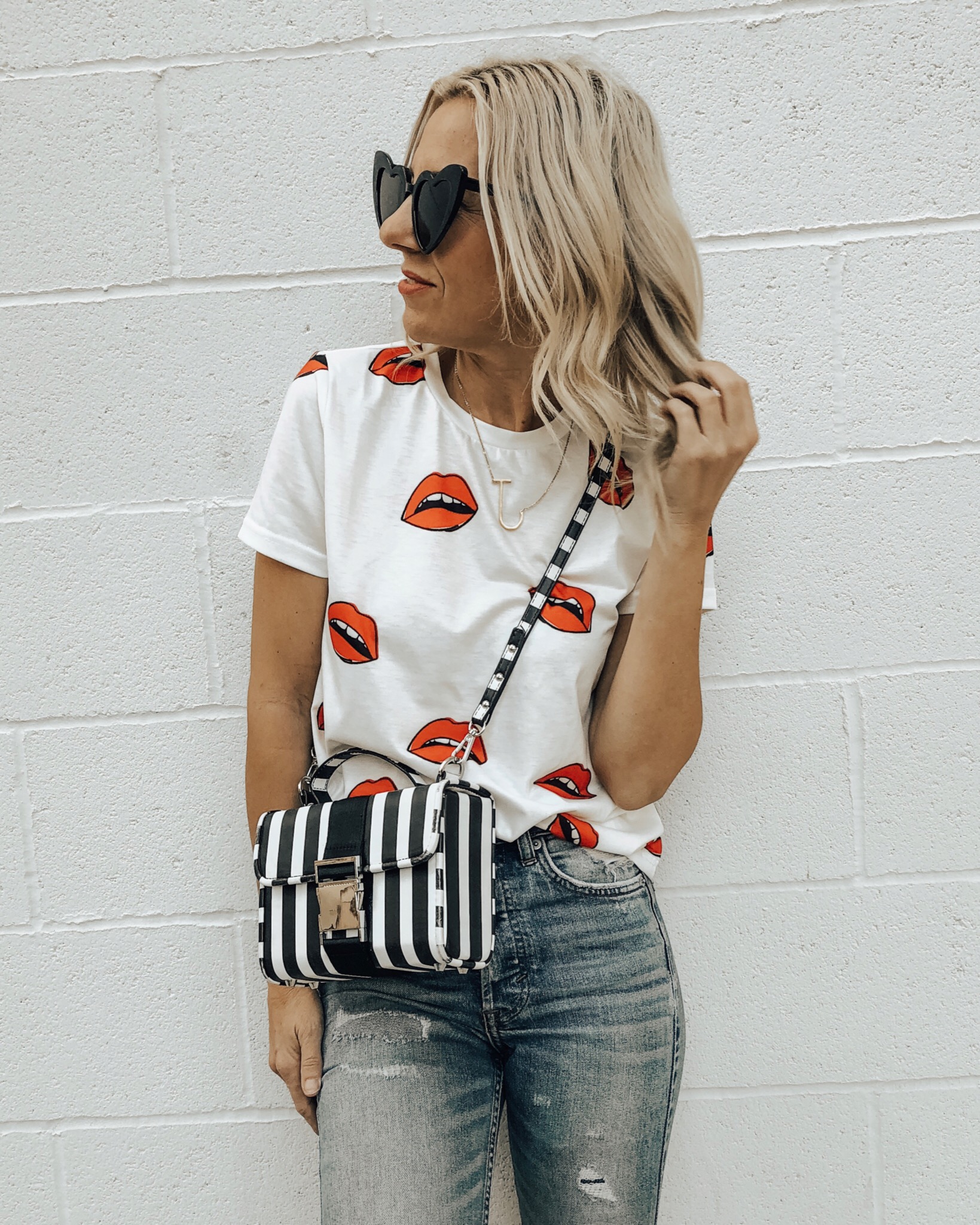 As you can see my love for Valentine's day is strong and this tee might be my favorite.  I'm so impressed with the quality of this tee and at under $12 it's such a great deal!  It's also an Amazon Prime find which means free 2 day shipping & free returns so there's no reason to not order it.  Check out THIS post for all my favorite Valentine's inspired graphic tees.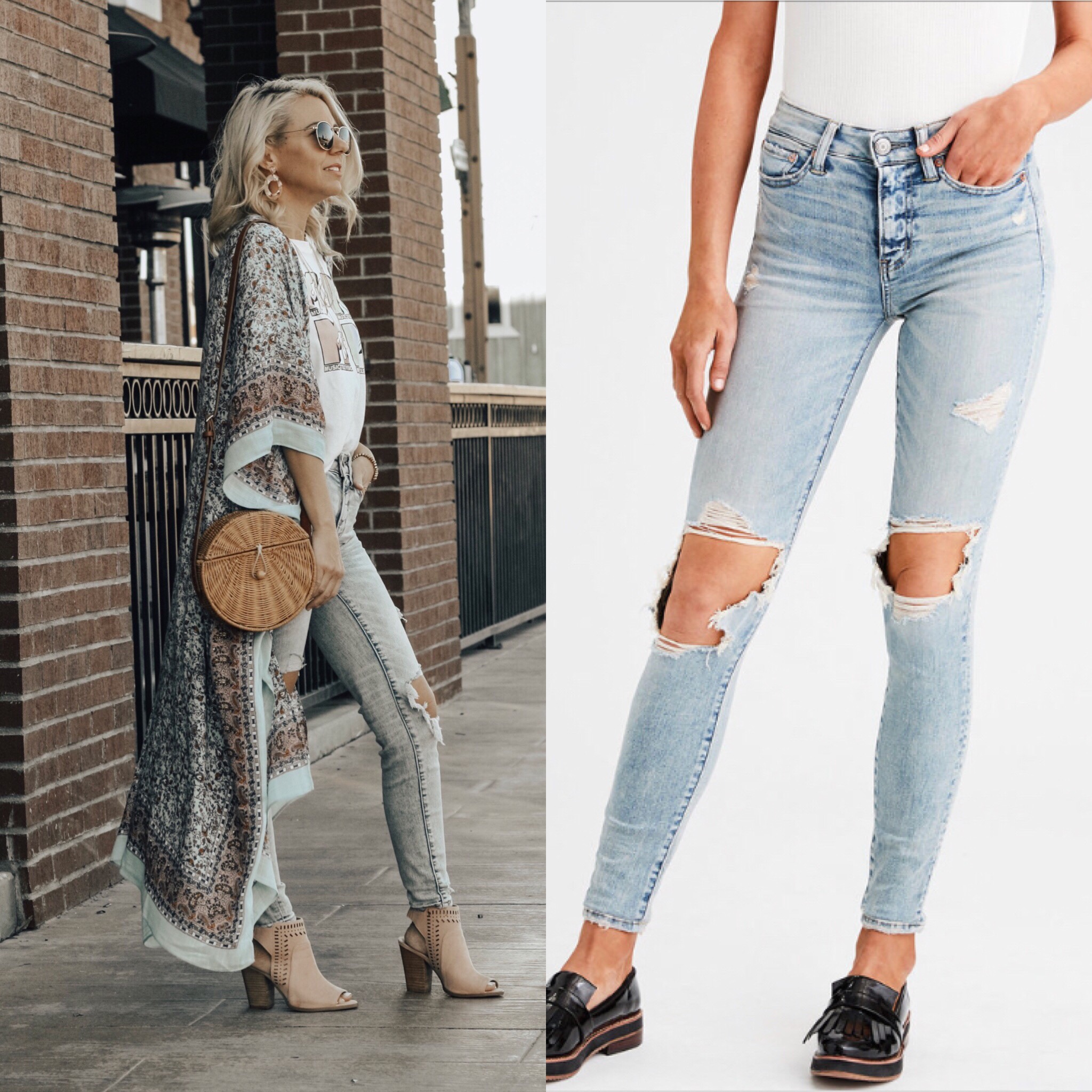 5- AE Next Level High-Waisted Jegging
I've bought several jeans from American Eagle and non of them really seemed to fit right until I came across this pair.  It is an extremely soft pair of jeans and the wash and distressing is so good.  I also love that they come in so many different length sizes so they are perfect for anyone.  I'm wearing the 00 short which is my true size in other brands as well.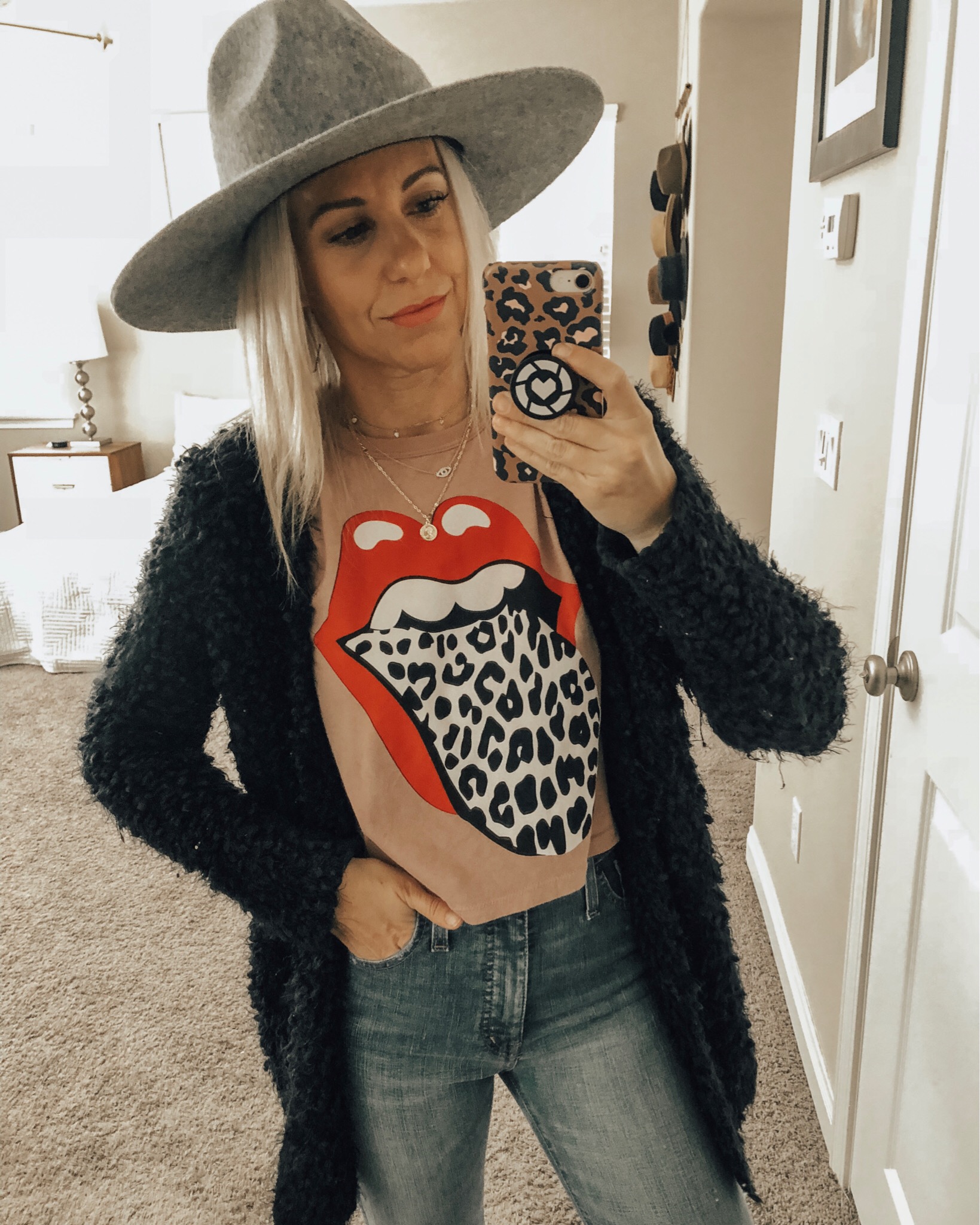 4- Rolling Stones Leopard Tongue Tee
I love how this graphic tee is perfect to wear on Valentine's day or any other day of the week.  Who doesn't love a good rolling stones tee especially one with leopard?!  But sizes are going quick so jump on it.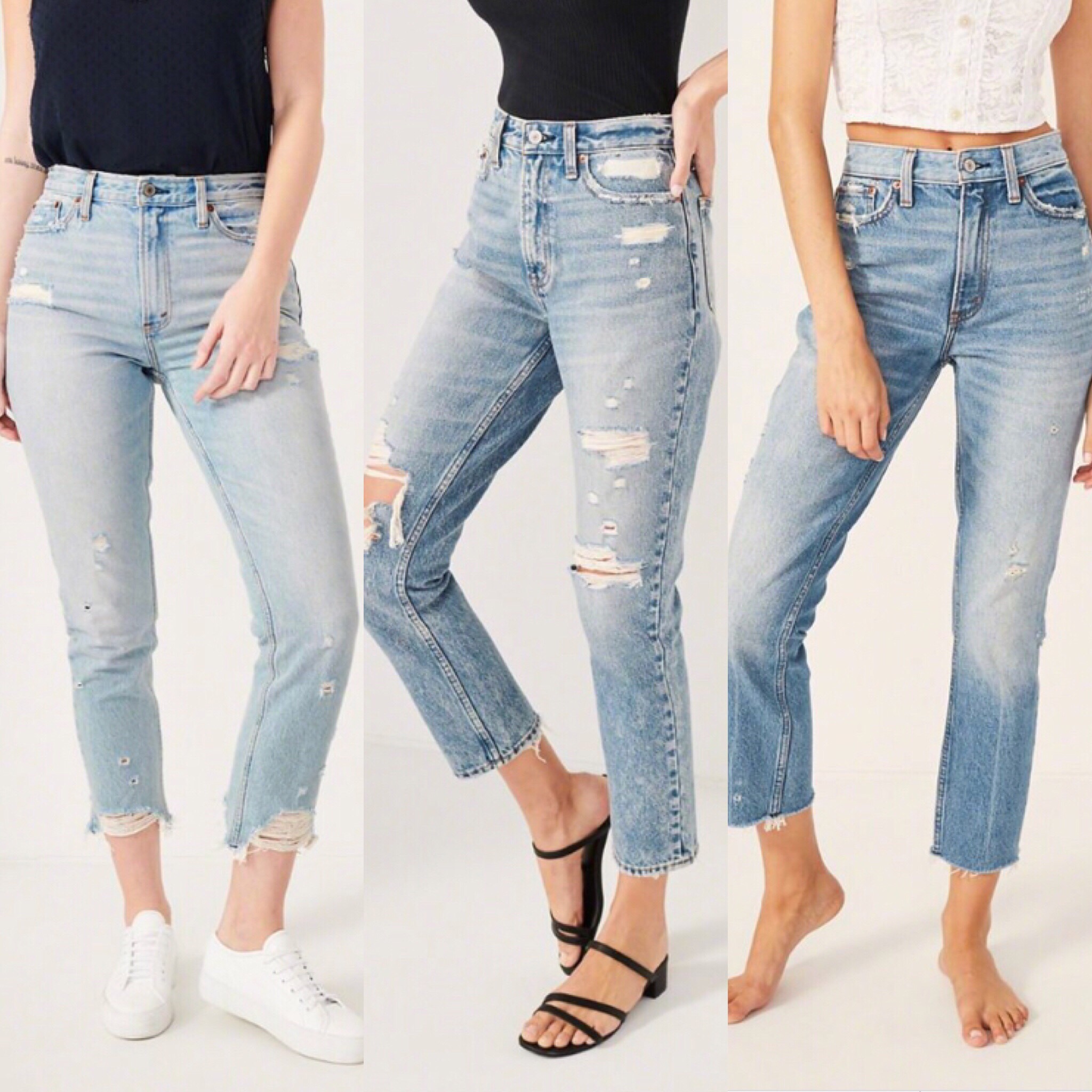 3- Abercrombie High-Rise Mom Jeans
When my favorite Mom Jeans came back in stock and went on sale I knew you guys would jump on it.  I have several different washes of these jeans and can't stop wearing them.  If you haven't tried these jeans yet I promise they will change your life!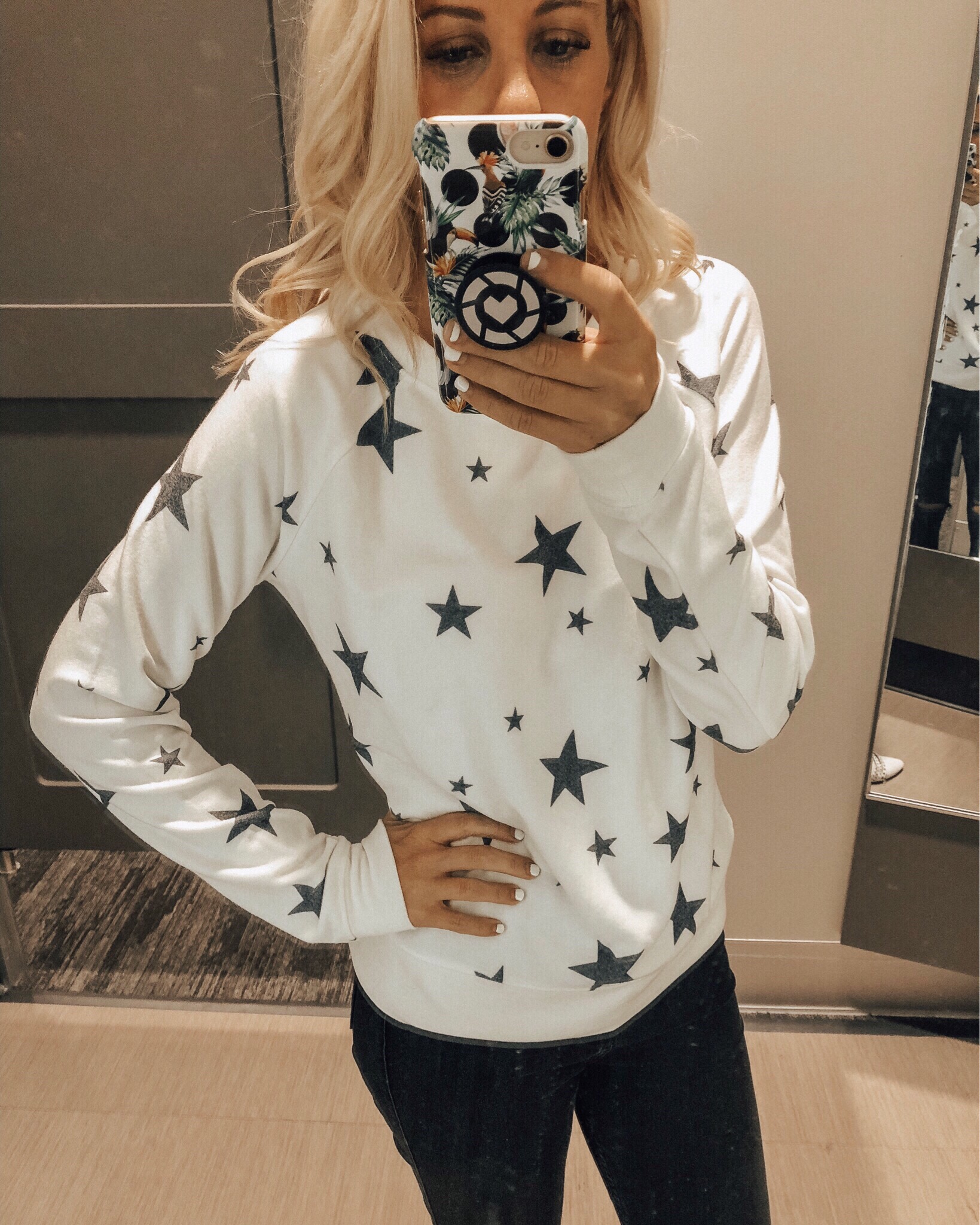 No surprise that this cute start print sweatshirt is back on the top 10 again for the third month in a row.  It's so cozy and fun and went on sale for only $15.  Unfortunately it sold out but I found a couple similar ones below.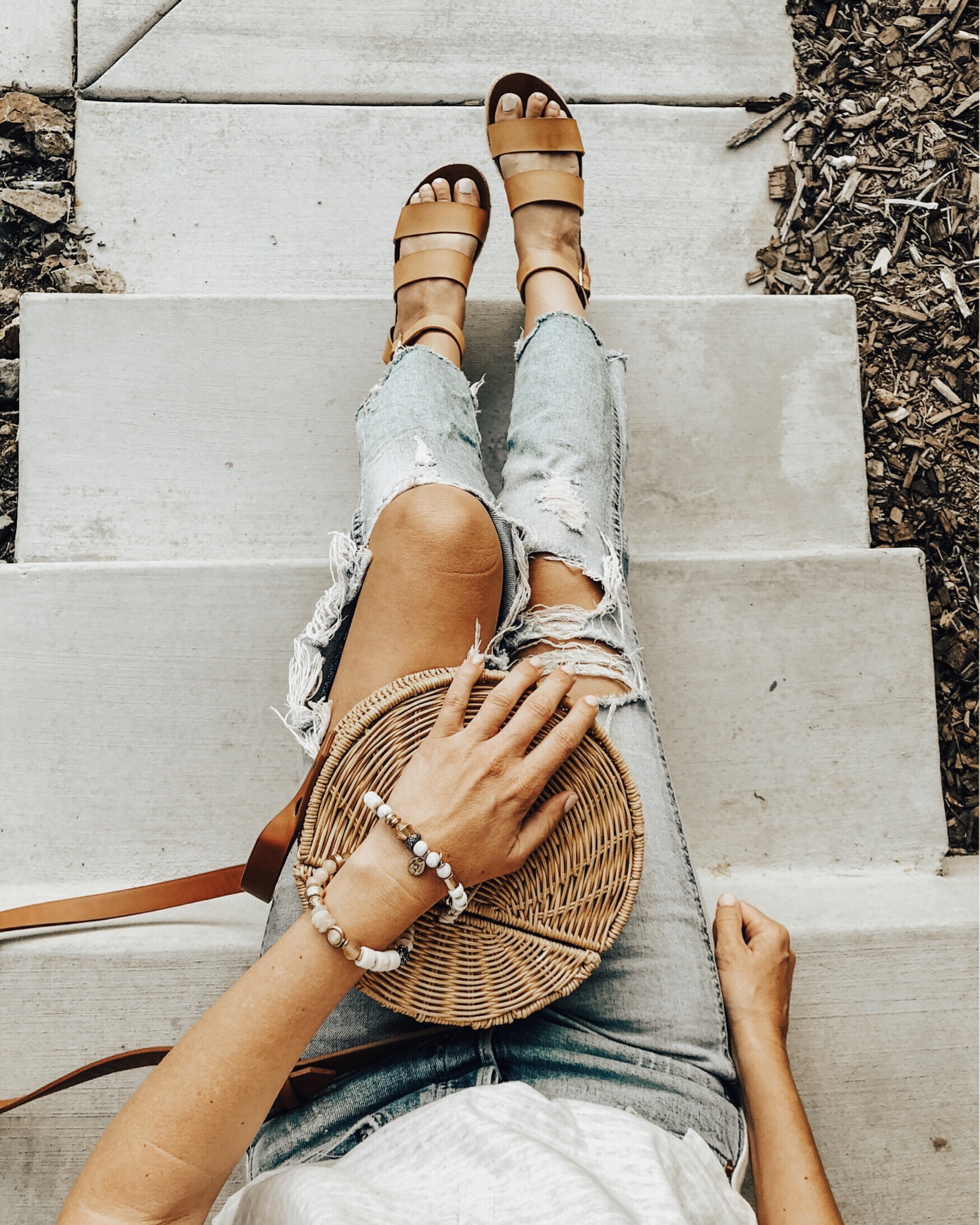 So excited to see that you guys LOVE this sandal as much as I do.  I originally bought this sandal last Spring and it was my most worn shoe in the Spring and Summer last year.  It sold out pretty quickly last year and so many of you were disappointed so when it came back I had to share.  The espadrille is so on trend and this one is extremely light weight and so comfortable to wear.  And best part is it's under $45!  If you haven't gotten yourself a pair yet you better hurry before they sell out again.  Below are more espadrille sandals I'm loving.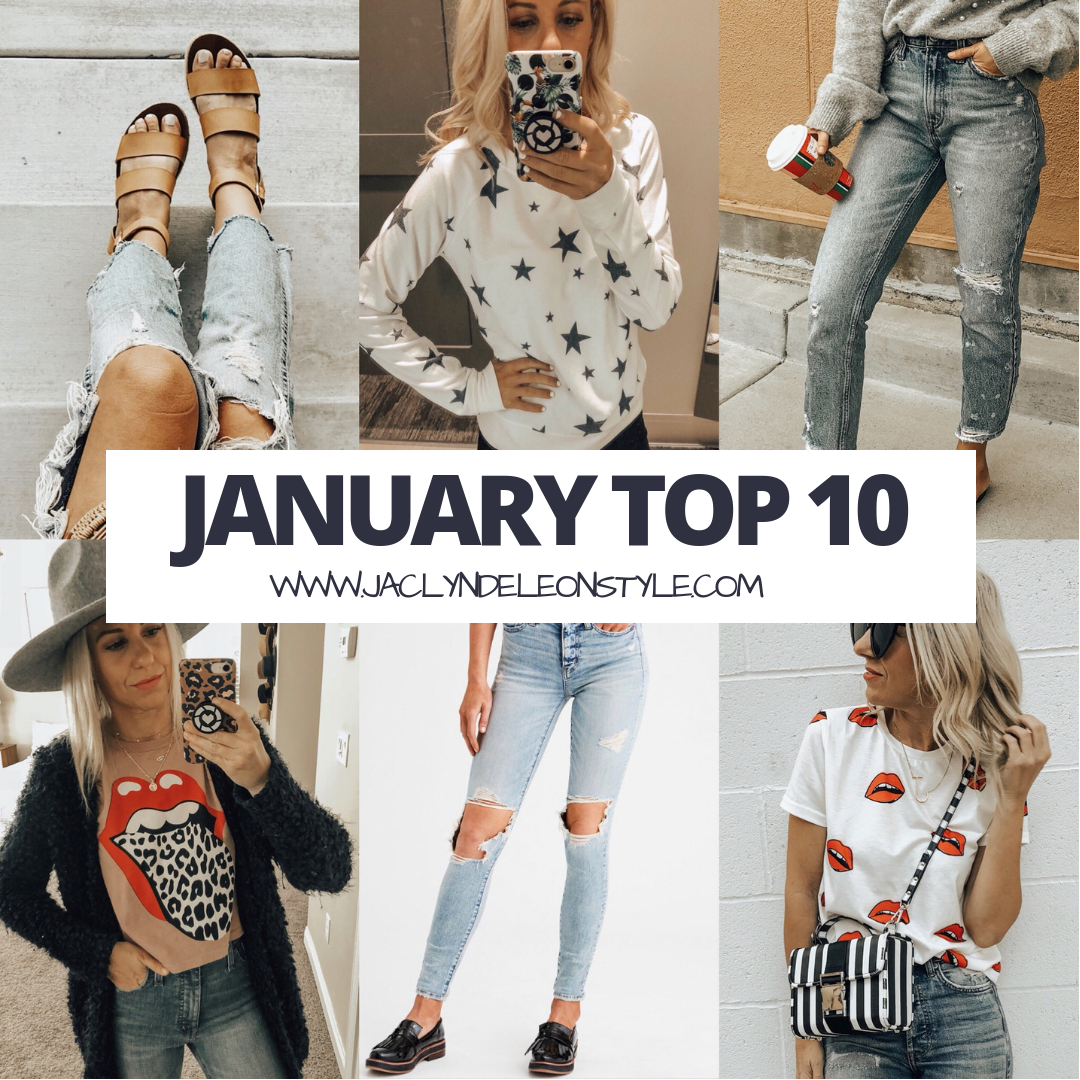 What do you think of this month's top 10?  I've linked them all here in one spot for easy shopping.
January Top 10