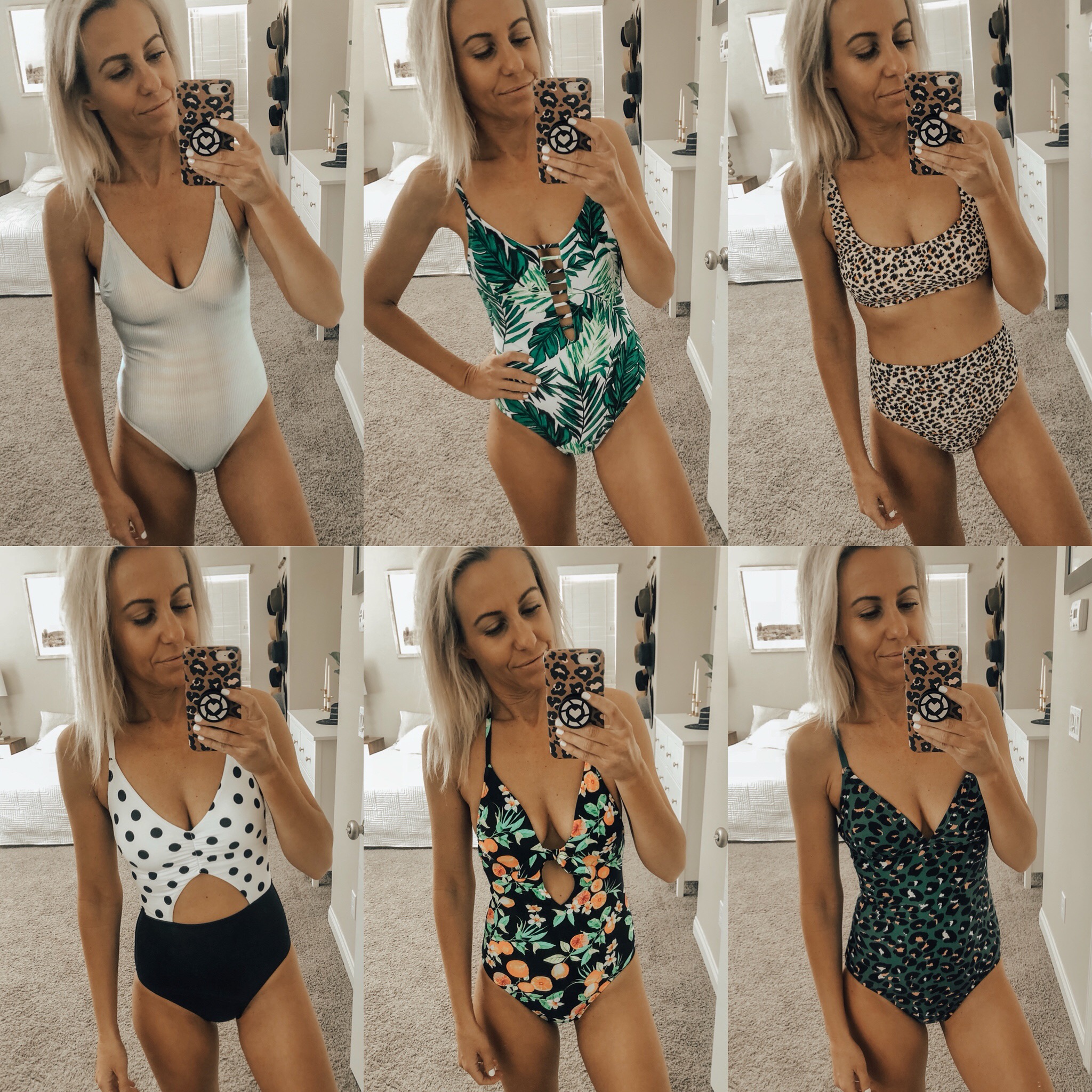 I'm sure you all know by now how much I love Target but right now they are killing the swim suit game!  There are so many great suits with some as low as $20 and right now they are running a bogo 50% off SALE.  Since I'm heading to Hawaii for our family vacation I completely stocked up and wanted to share all the good finds.
One quick thing to note is that all the bathing suits I tried on are fully lined and have removable bra cups.  Most of them run tts but I put sizing details in the description of each one if you need it.  You can also watch my complete try-on on my Instagram Stories HERE.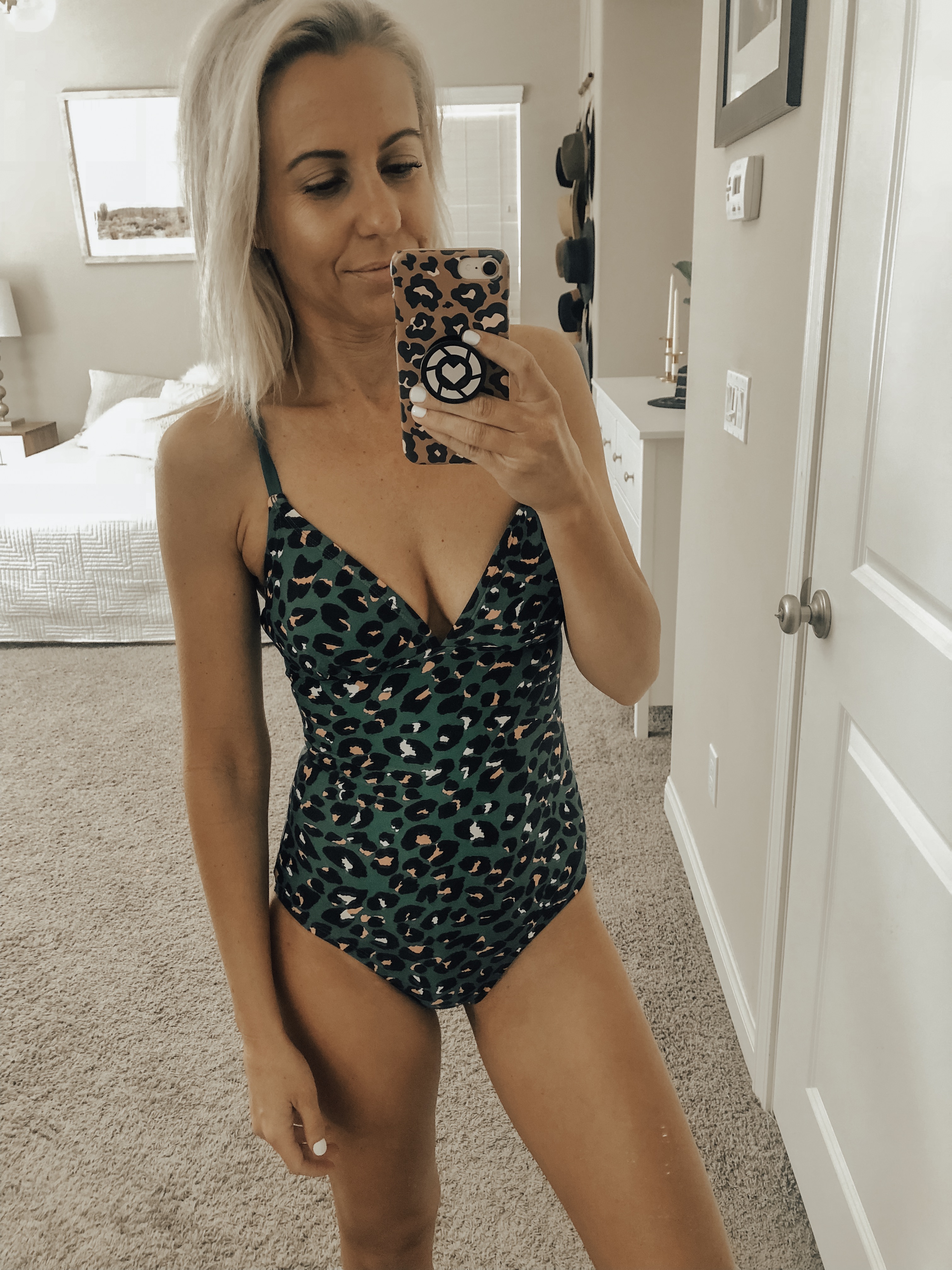 First up is this leopard print one-piece.  I love the unique color and the back lace up detail on this suit.  It's got great coverage on the back and a great suit to wear while hanging out with the kids but still being on trend.  Fits tts and I'm wearing an xs as usual.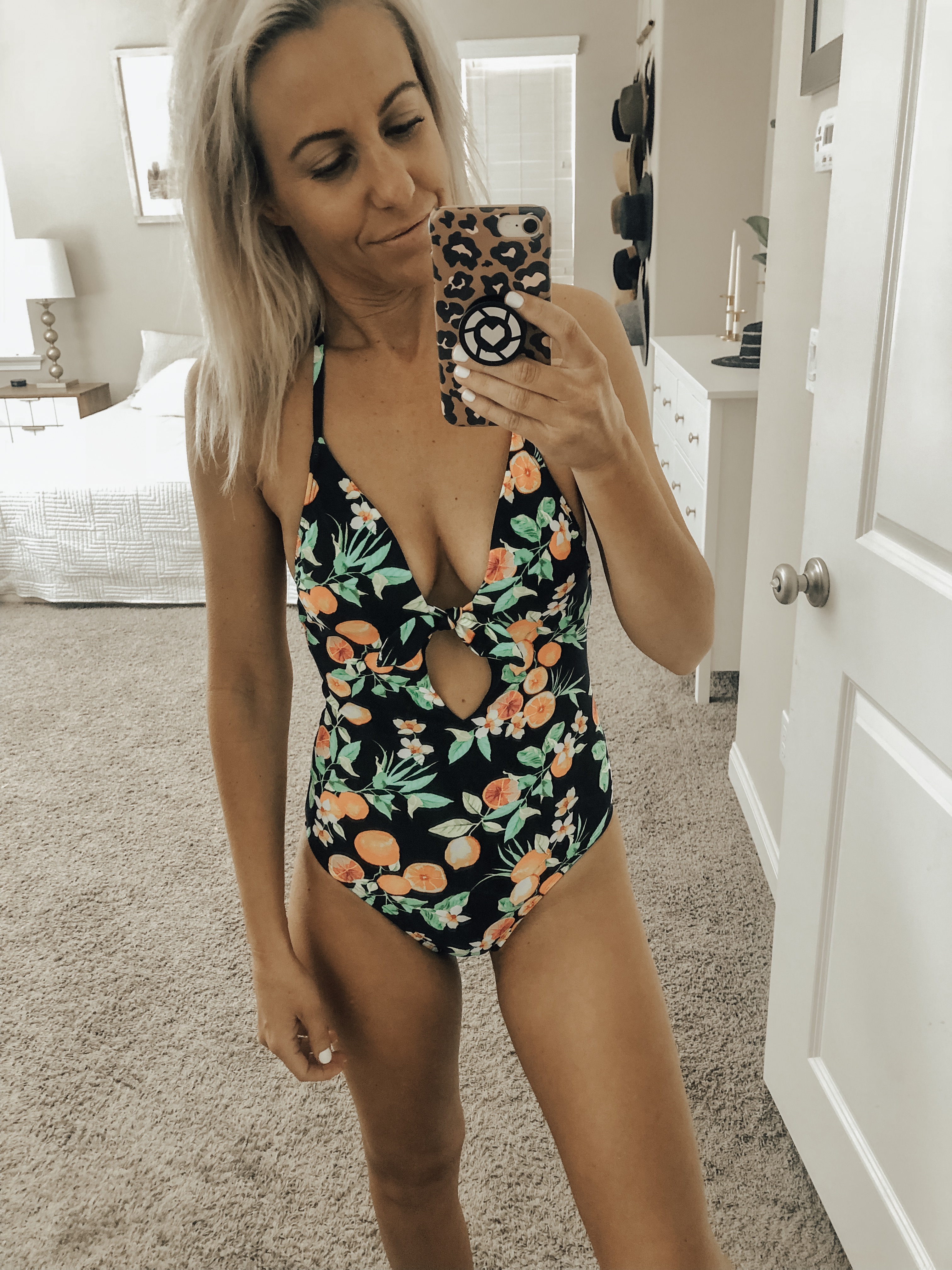 This next bathing suit just screams SUMMER vacation.  I love the fruit inspired clothing trend and this print is so fun.  It ties around the neck and has a cute cut out detail in the front with a little tie.  It also has a low cut back but still has great coverage.  This suit also fits tts and I'm wearing an xs.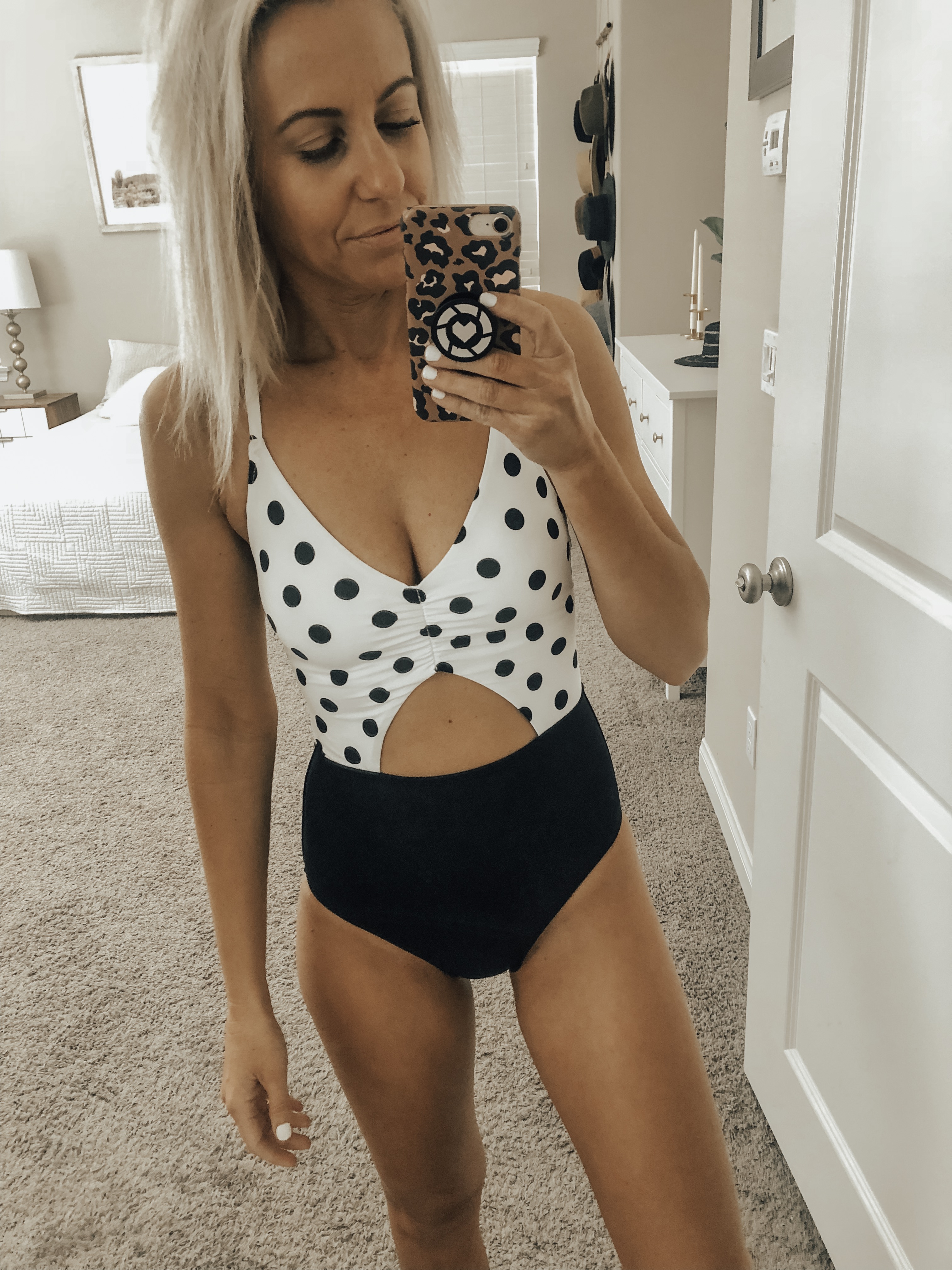 It's always great to have a classic black and white bathing suit that you can wear anytime.  I love the color blocking with the cutout detail in the middle.  Polka dots always seem to be in style so you can really never go wrong with this suit.  It also has a fun lace up detail in the back and good coverage.  This one also fits tts and I'm wearing my usual xs.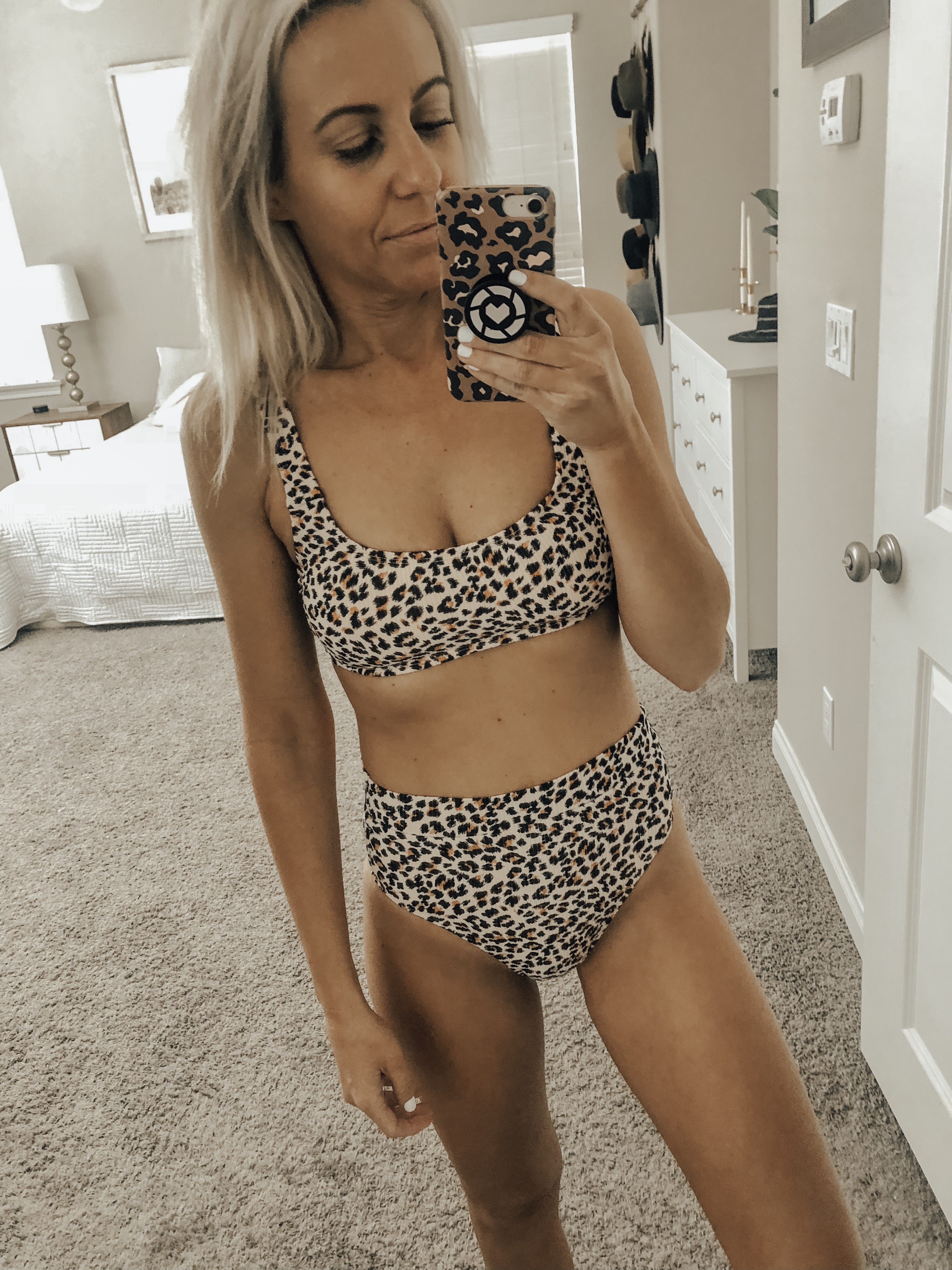 This animal print swimsuit is the only two piece that I picked up.  I guess I'm just having a moment with one pieces or something.  I love the high waisted bottoms on these but definitely note that they are a little cheeky on the back.  The suit is made of a ribbed fabrick which adds a little dimension and the blush pink leopard print is perfectly on trend.  The top does run pretty small so I sized up one to a size small so I recommend sizing up atleast 1-2 sizes.  But the bottoms fit tts and I'm wearing an xs.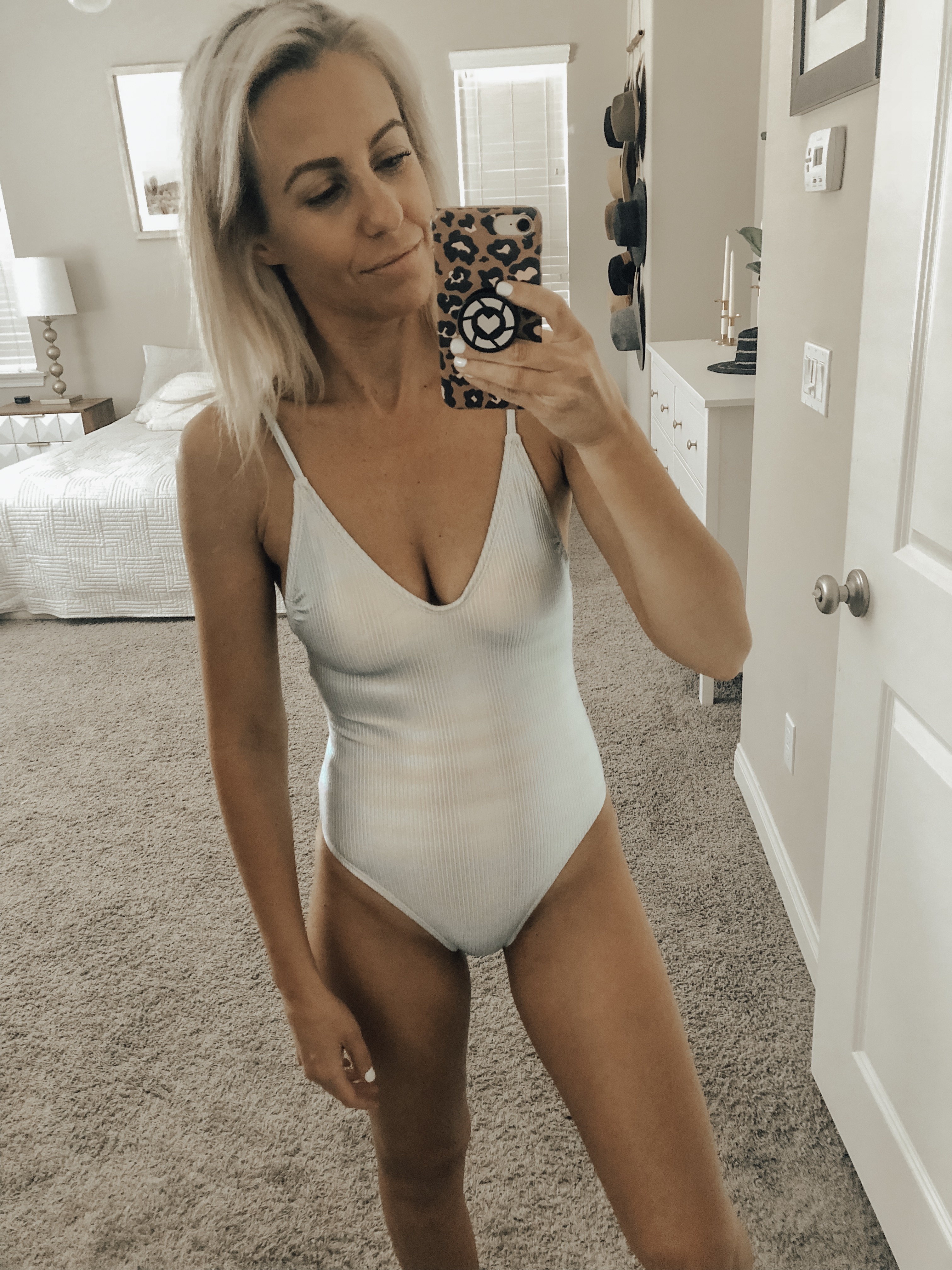 This metallic ribbed bathing suit is just so fun!  It might be hard to see from the photo but it's an iridescent color that really picks up the lights around it giving it a disco ball kind of feeling.  It has classic straps with a lower back and fits tts which is an xs for me.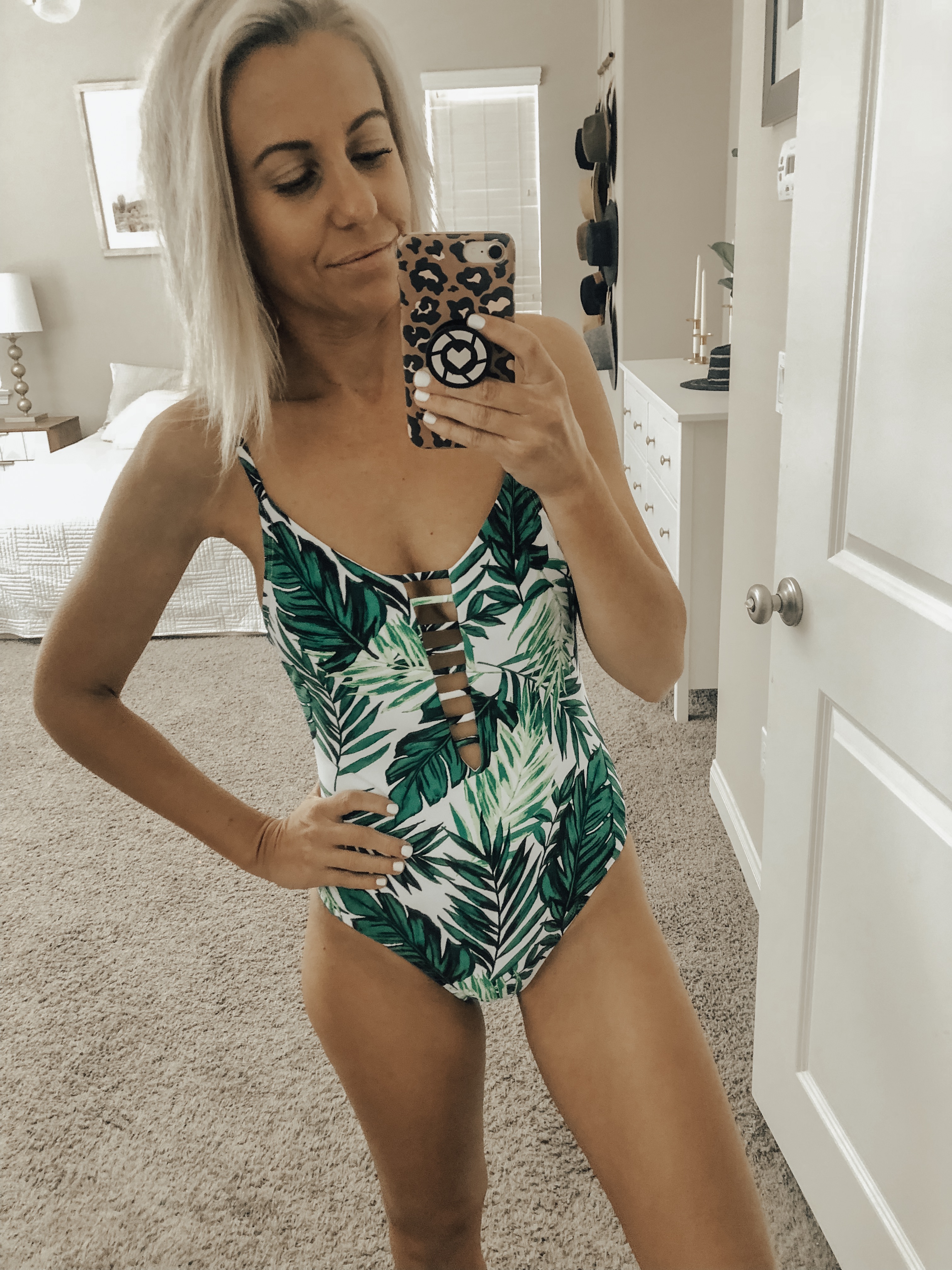 And last but certainly not least is this tropical palm leaf print one-piece.  It gives me all the beach vacation vibes and I love all the strappy details.  Although you can't see it from this photo there is a fun design with the back straps on this suit which is such a unique detail.  The plunging front necklace with the strap detail is fun too and it's got a great price at only $29.  This suit also fits tts and I'm wearing an xs.
Well that's it!  My complete Target swimwear try-on haul.  Which one is your favorite?  Target is currently having a bogo 50% off sale so it's definitely the time to stock up on your bathing suits as well.  You can easily shop all the suits I tried on as well as a few other favorites below.
Thanks for stopping by!
SHOP TARGET SWIM