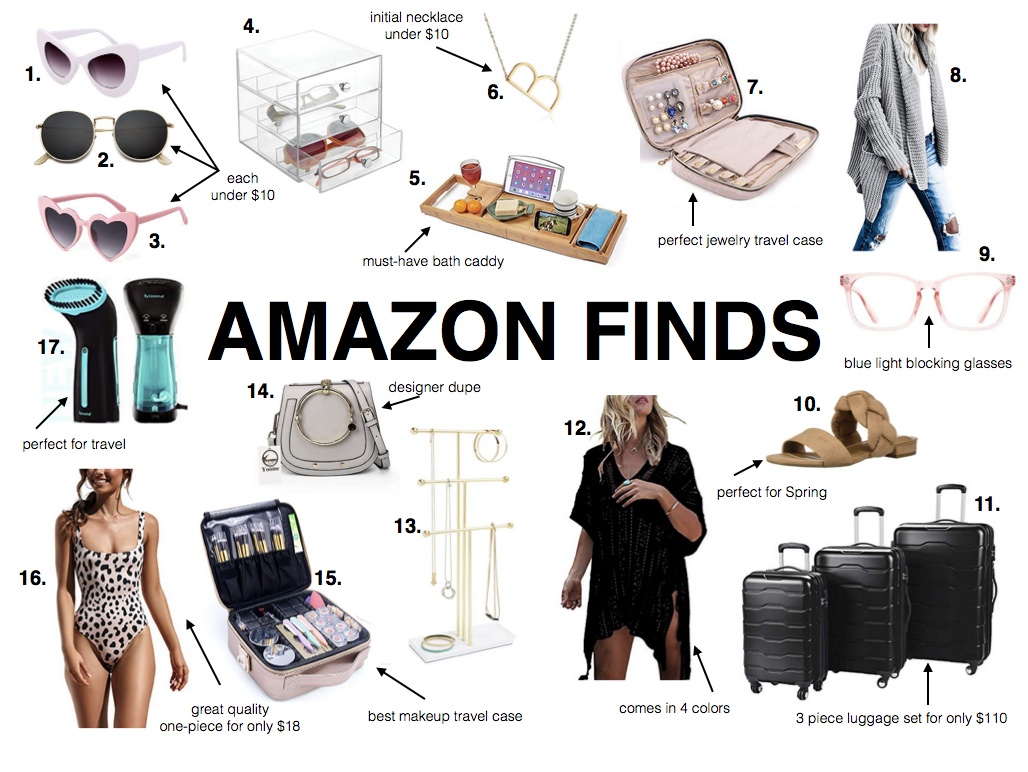 As you already know Amazon is the best one stop shop for everything!  And who doesn't love FREE shipping and returns with Amazon Prime.  The only bad thing about Amazon is that there is so many things that it can sometimes get overwhelming.  When it comes to Amazon Fashion items there are so many sellers with similar items and it's hard to know which is better.  Well I'm here to give you my current top Amazon Finds which are all things that I currently have and love.  Tried and True!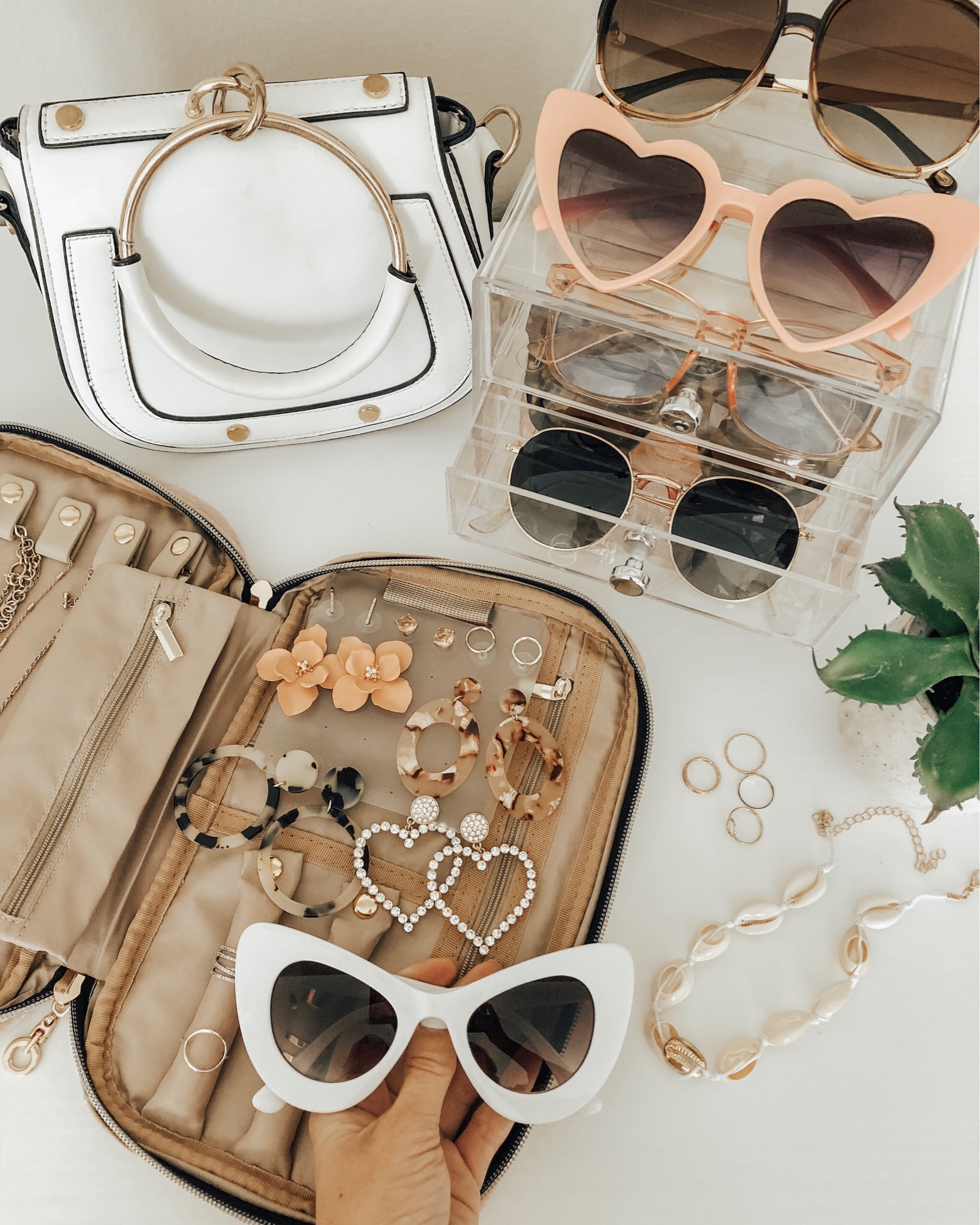 Amazon might be my favorite place to get sunglasses.  They  have so many great styles and designer dupes at such great prices.  All my favorite sunglasses are around $10 and great quality.  These retro style cat eye sunnies are no exception and one of my absolute favorite styles.  They come in tons of other colors by my favorite is the classic white.  It looks so chic and retro with any look.
Everyone needs a classic Ray-Ban style of sunglasses in their collection.  I don't know about you but I love so many Ray-Ban styles but I don't love the price tag.  These amazing dupes are great quality and under $10.  Definitely a must-have in my book.
These heart sunglasses are so much fun and definitely a favorite.  I actually have them in 3 different colors!  They add so much character and fun to any outfit and I get compliments on them every time I wear them.  My girls actually love stealing mine and wearing them too.  They come in tons of different colors and I have the pink, white and black.  And best part is they are under $10.  So fun to wear especially in the Valentine's season.
As I'm sure you know by now I absolutely love sunglasses and have way too many to count.  I love how a different pair can update any basic outfit and let's be honest- everyone looks better in a pair of sunglasses.  These storage cases are a great way to organize your sunglasses and display them in a cute and functional way.
When we first moved to Temecula almost 3 years ago I was so excited to finally get a master suit with a large soaker tub.  Our old house only had a master shower so I always dreamed of taking long baths.  Now that I have one I can't live without my bath caddy.  It's the best way to organize all your bath supplies or hold books/magazines/candle/soap etc while taking a bath.  It's also very decorative and makes your tub look great even when it's not in use.  I found similar bath caddy's HERE and HERE.
I have been eyeing an initial necklace from Anthropologie but just couldn't get myself to pull the trigger on the $49 price tag.  Amazon prime to the rescue and I found the exact dupe for under $10.  Couldn't be more impressed with the quality.
This is one of my favorite more recent finds.  We love to travel and I love bringing my jewelry with me but hate the hassle.  Every time I do all my necklaces get all tangled and it ends up in a complete mess.  This organizer has changed everything and now I can bring my jewelry on every vacation.
I got this sweater at the beginning of Fall and I absolutely love how cozy it is.  It is a chunky knit with a unique drapey detail that makes it completely unique.  Comes in 3 different colors too.  Other cute sweaters I love are HERE, HERE, and HERE.
9. Blue Light Blocking Glasses:
Since I work on the computer or am constantly staring at my home I thought I could use a good pair of blue light blocking glasses.  I'm someone that does suffer from migraines and these glasses are supposed to help with that.  I bought several different pairs online and this was my far my favorite.  And you can't beat the $16 price tag.
Looking for the perfect neutral sandal for the Spring?  Look no further!  This fun shoe is perfect now with denim and a sweater and can easily transition and be paired with shorts or a cute summer dress.
We just went on our big family vacation to Hawaii and took this luggage set with us.  It's a sturdy hard shell set but light enough to be able to move around easily.  I've got the big one for me, the middle one for the kids to share and the little one for Rod.  I was truly impressed that you get the whole three piece set for only $110.  What a bargain!  I also found a few cute luggage sets HERE, HERE and HERE.
I found the perfect crochet swim cover up and it's under $20.  It can be worn as a beach dress, or as a top paired with shorts.  It comes in 2 colors and goes with any bathing suit.  I also found a few other cute ones HERE, HERE and HERE.
Looking for a cute way to display your jewelry.  I this love the gold and white jewelry display and it's perfect to organize your jewelry in a decorate cute way.  I also found two marble trays that are perfect to hold jewelry as well and you can find them HERE and HERE.
Amazon is one of the best places to find designer dupes and this Chloe dupe is no exception.  I've had this bag for over a year and absolutely love it.  I also found a few other great dupe handbags HERE, HERE, and HERE.
This is hands down the best makeup travel case!  It is large enough to hold full size products and has interchangeable dividers to organize it to your liking.  I took it on my last vacation and it was perfect!  You can also check out an identical that also comes with a set of brushes HERE.
I was very skeptical about buying a bathing suit on Amazon and I assumed the quality would be terrible but I was completely impressed.  I also found a few other great one-piece swimsuits that I also ordered and love.  Check them out HERE, HERE and HERE.
I've had this hand-held travel size steamer for years and I can't rave about it enough.  It heats up instantly, is easy to use and is small enough to put in your bag for a quick getaway.  Since I order so much online things always come wrinkled so this is a total game changer for me.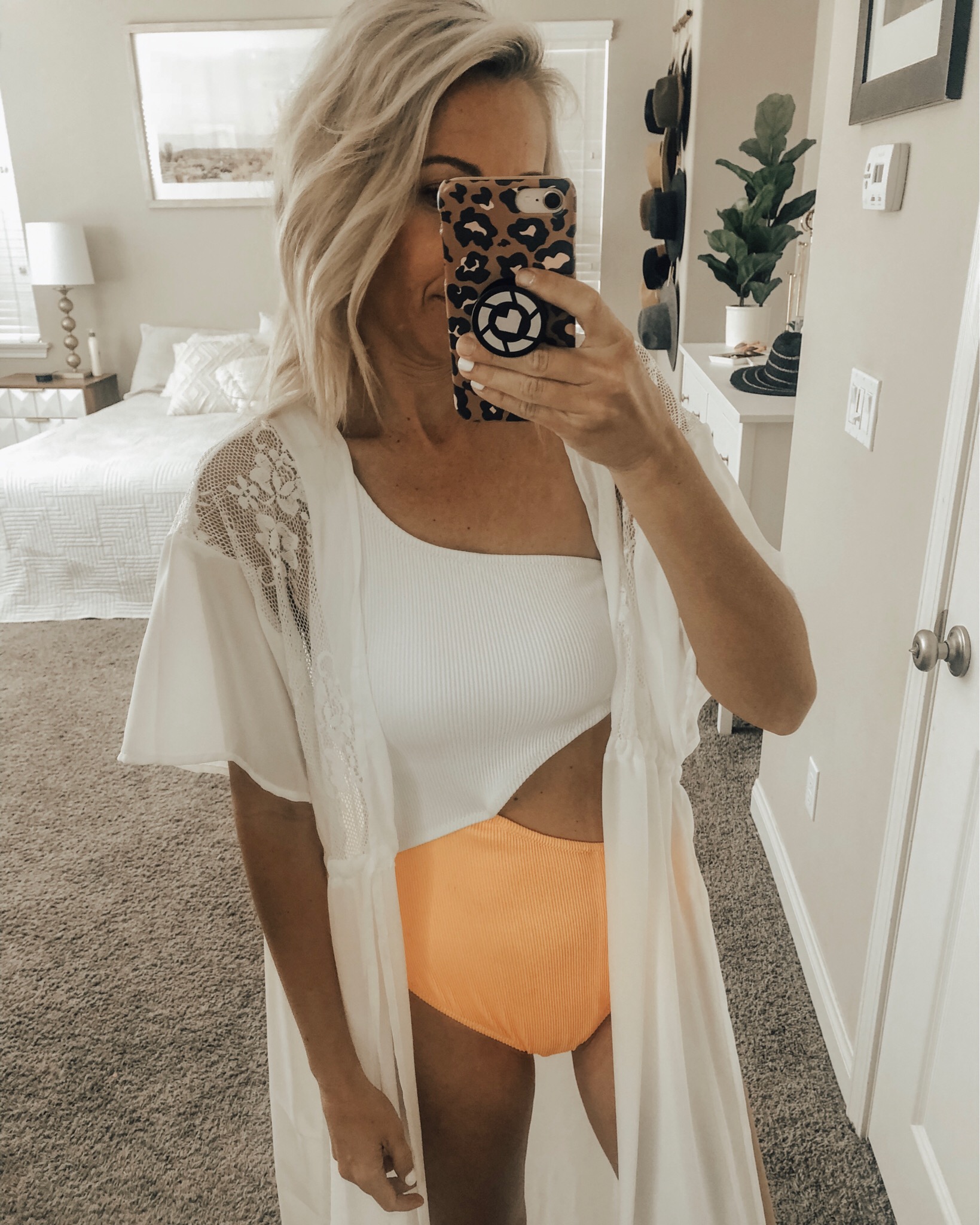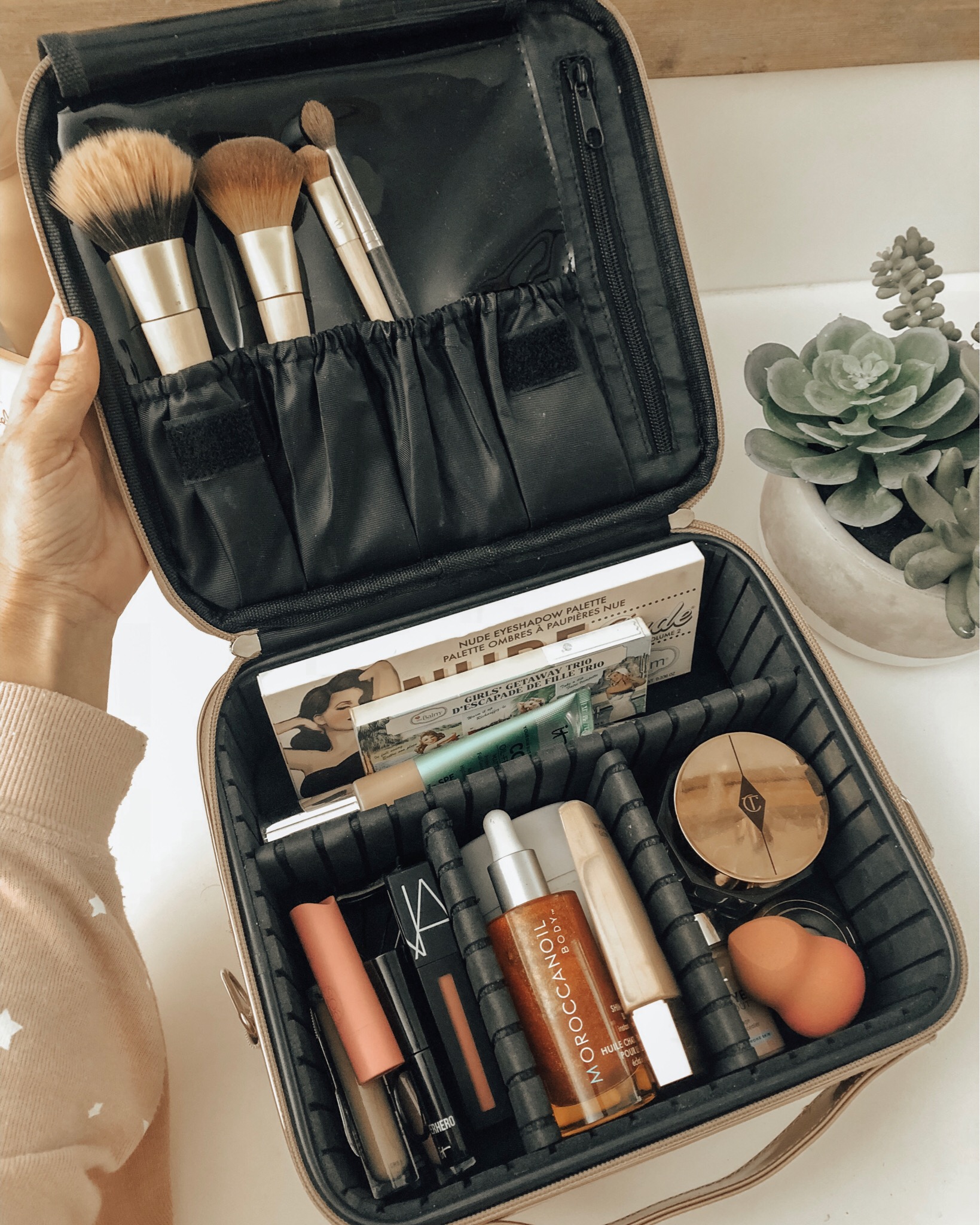 SHOP MORE AMAZON FAVORITES