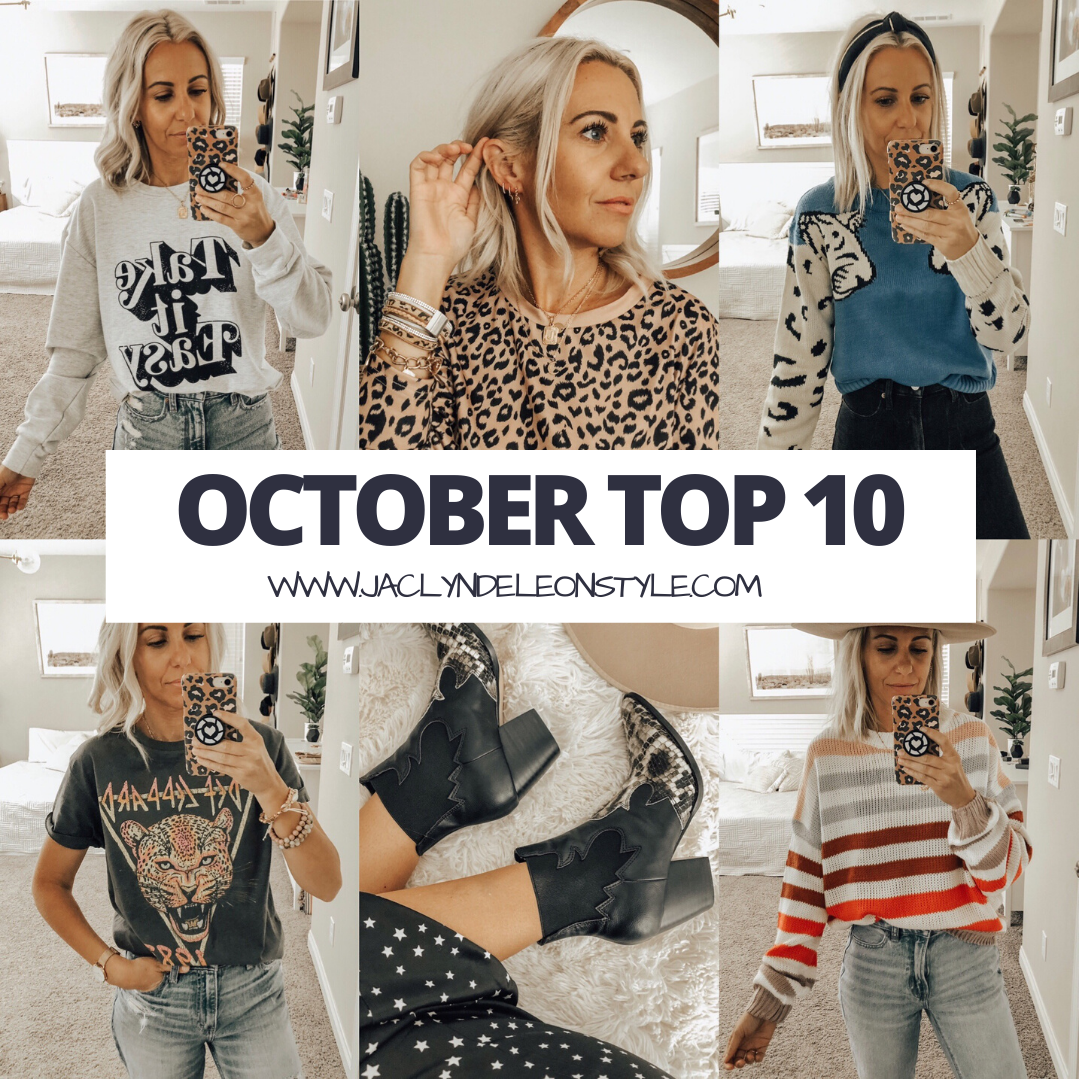 Well we are definitely in sweater weather now because October's top 10 is full of cozy sweaters and I couldn't be happier about it! And you sure do love Amazon because 8/10 items are on Amazon Prime! And no surprise what came in at the top!
October's top 10 best sellers below: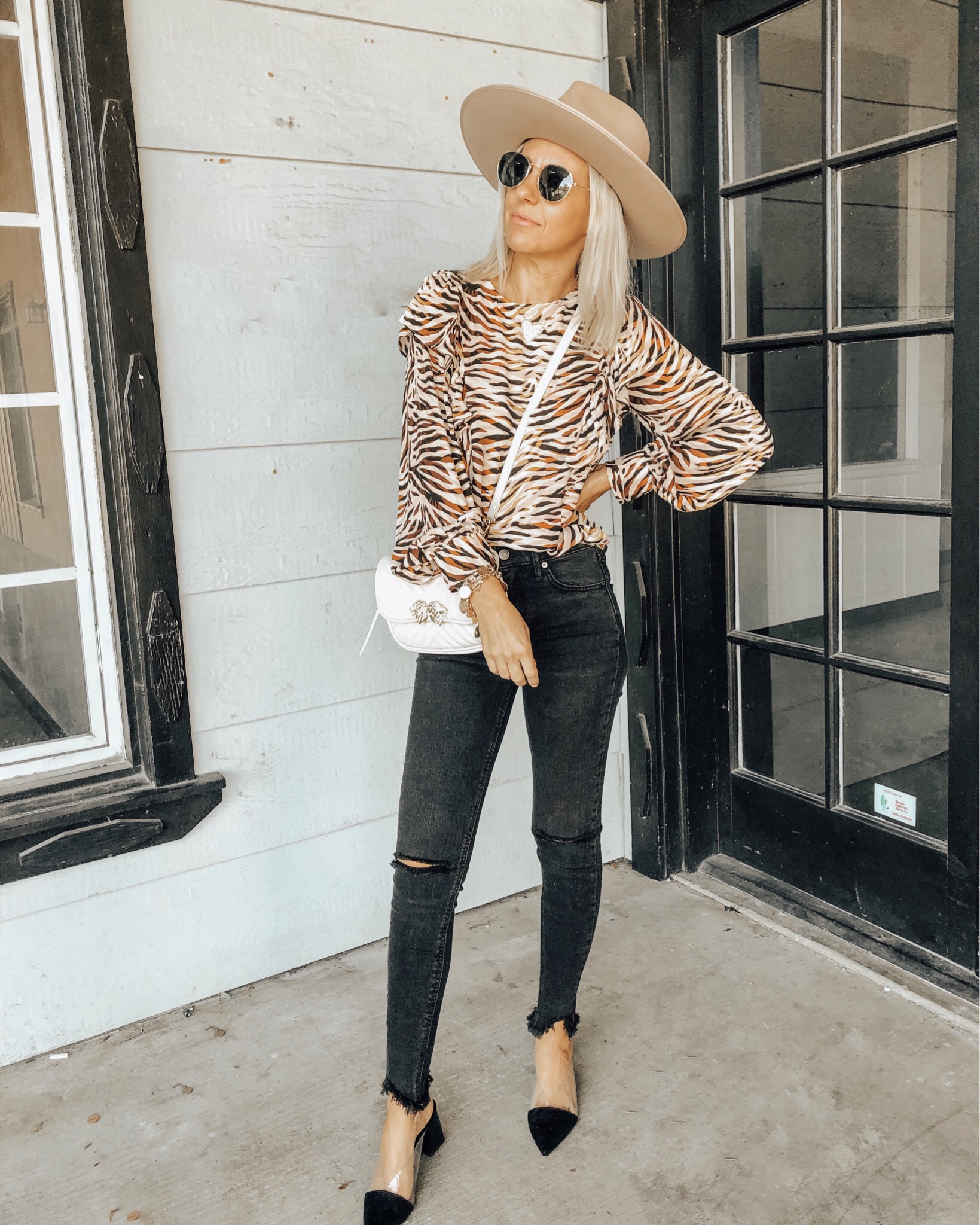 The best part of this high rise skinny jean is the price- only $20! I love the slight distressing on the knee and the distressed raw edge hem. They do run a little tight so I do recommend sizing up one size.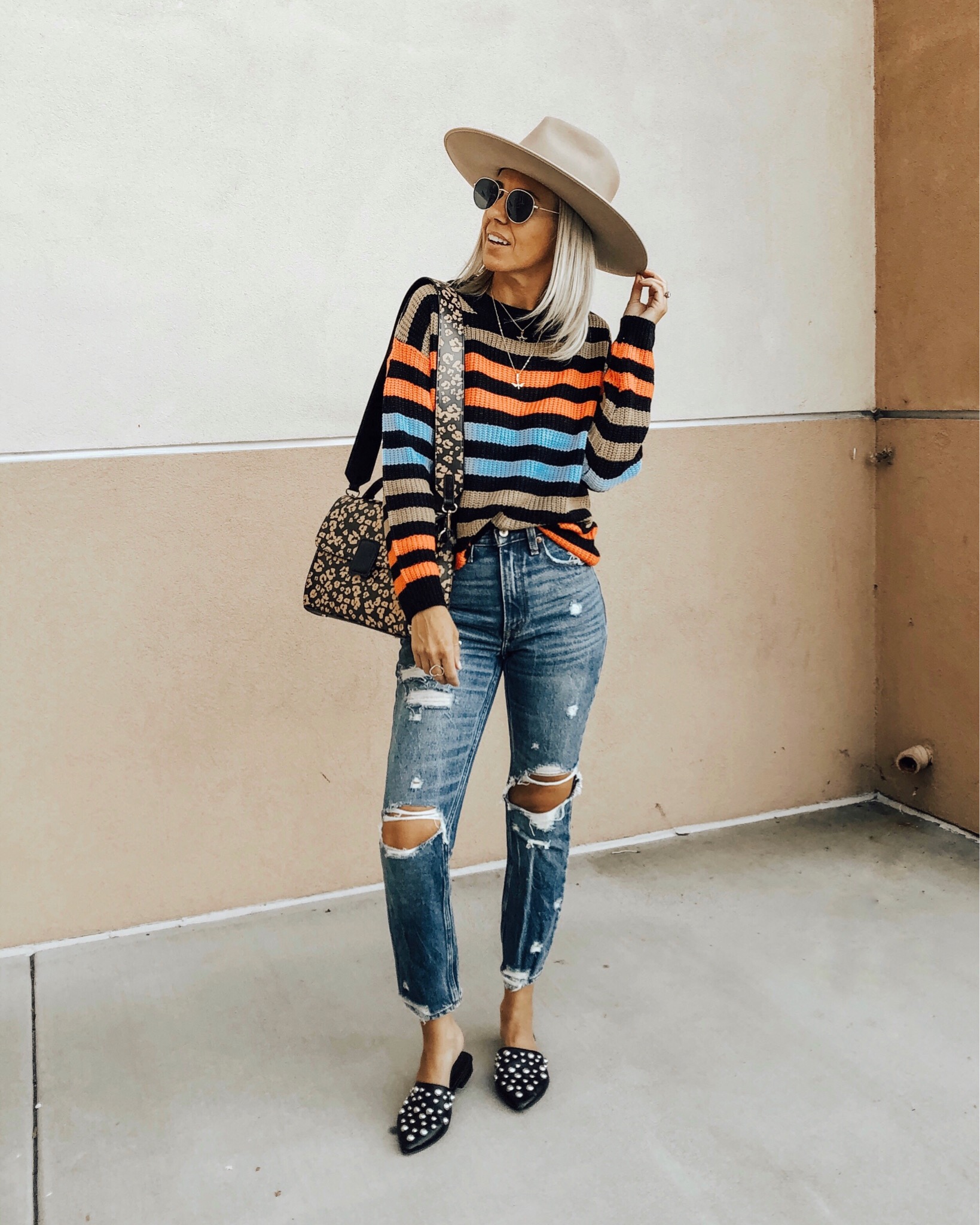 This lightweight striped sweater is soft + cozy and perfect for layering in the Fall. It fits tts and is under $25 Amazon Prime. I paired it with my go-to mom jeans and a leopard handbag.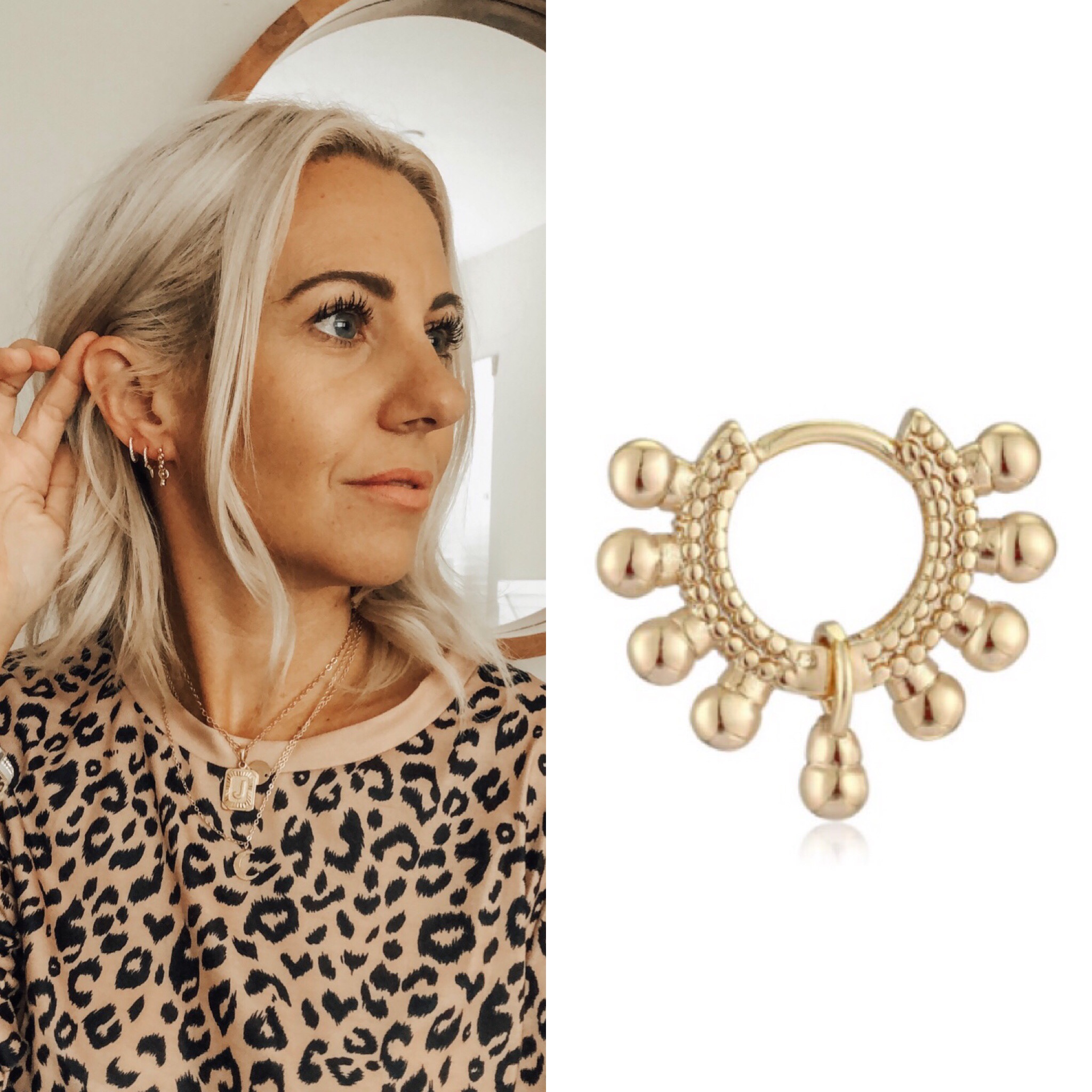 I've been wearing these huggie hoops nonstop lately. I love layering this pair with the spike huggie hoops and sparkly pair. Wearing several mini hoop earrings is a huge trend right now and the price tag is perfect.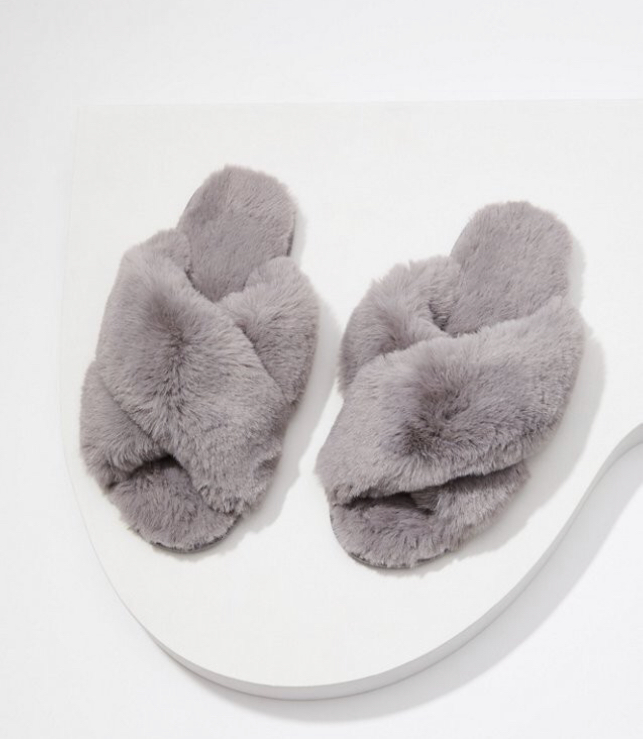 I got these faux fur slippers last year and wore them non stop. They are the coziest slippers ever and I wear them every morning getting the kids ready for school. They come in a few different color options and are currently on SALE!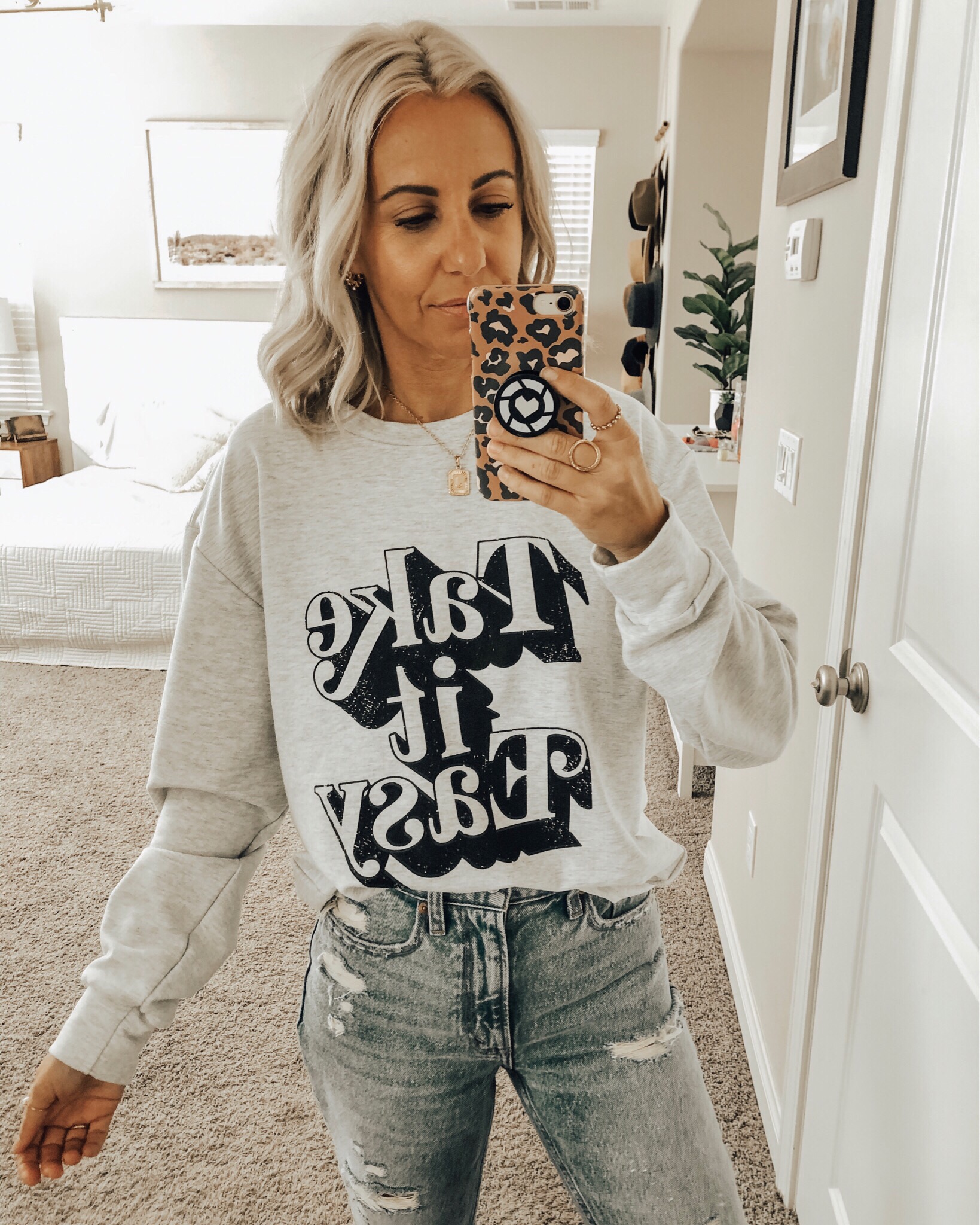 This graphic sweatshirt is so fun! It has a slightly retro feel to it and you can't beat the $16 price tag. It's lightweight and fits tts. Also comes in a couple other logo options.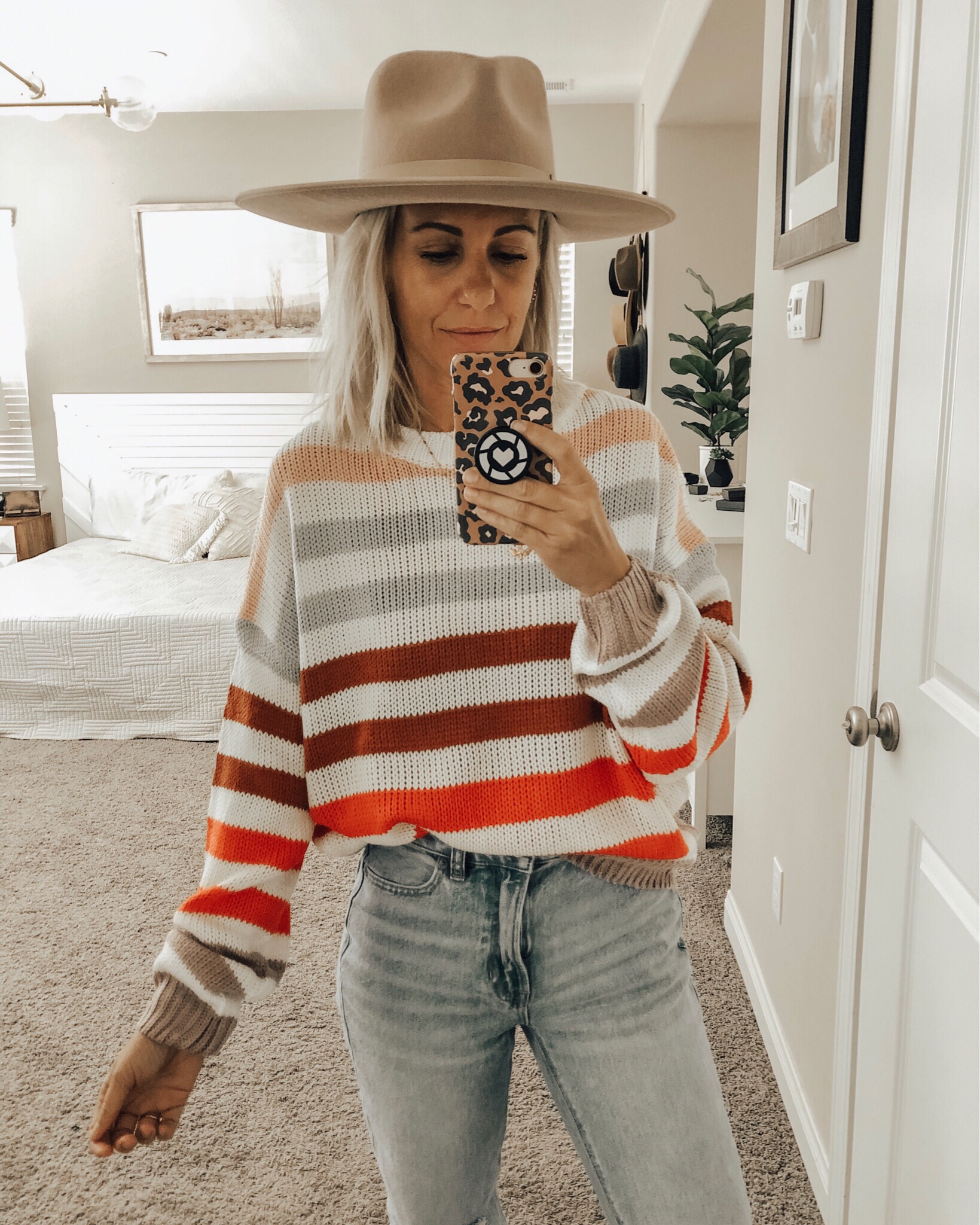 Another cozy lightweight striped sweater that I love. This one is also only $25 Amazon prime and it comes in several different color options.
I grabbed these western style boots at the beginning of the season and have loved styling them with different looks. The snakeskin print on the front adds a little twist on the ever popular animal print trend. The heel is low enough that I've been able to wear them all day with the kids and never had any issues.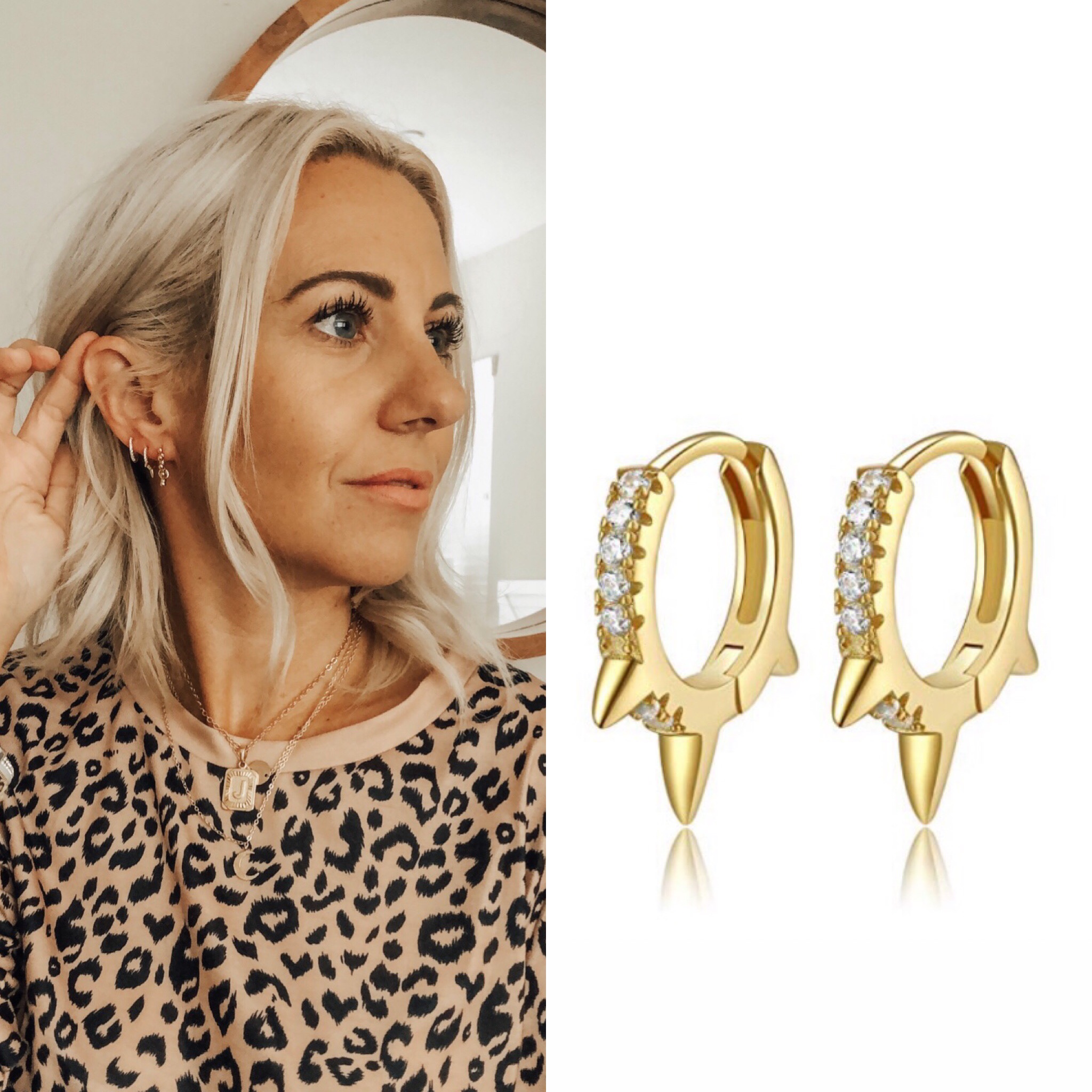 Another pair of huggie hoops that I can't stop wearing. I love how it is slightly sparkly but still has the edge with the spikes. Perfect to wear layered on your ears with other huggie hoops.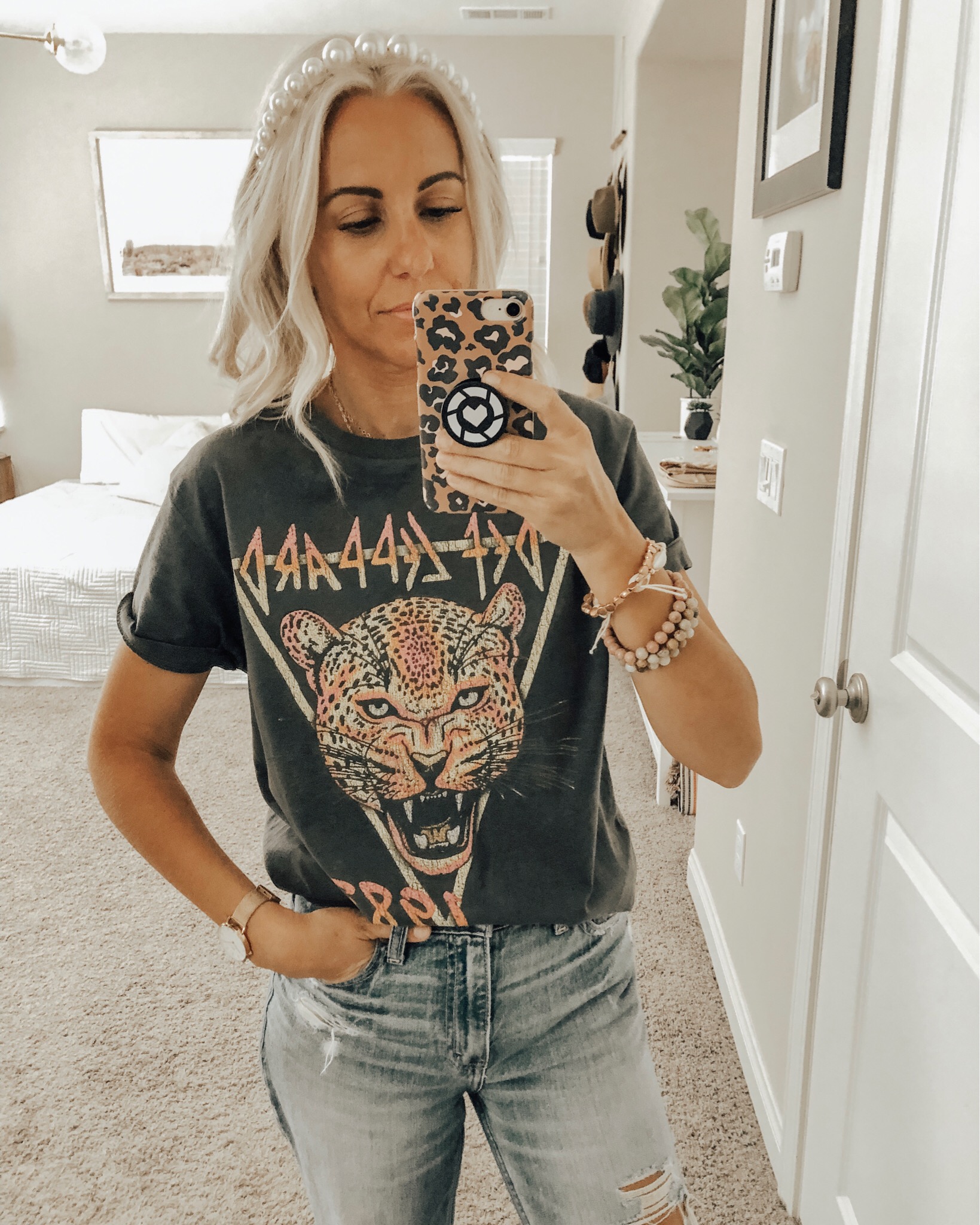 This Def Leppard graphic tee has been a long time favorite of mine and has actually been on the top 10 list before. I've worn it too many times to count and when it was restocked I was so happy to see so many of you grab it.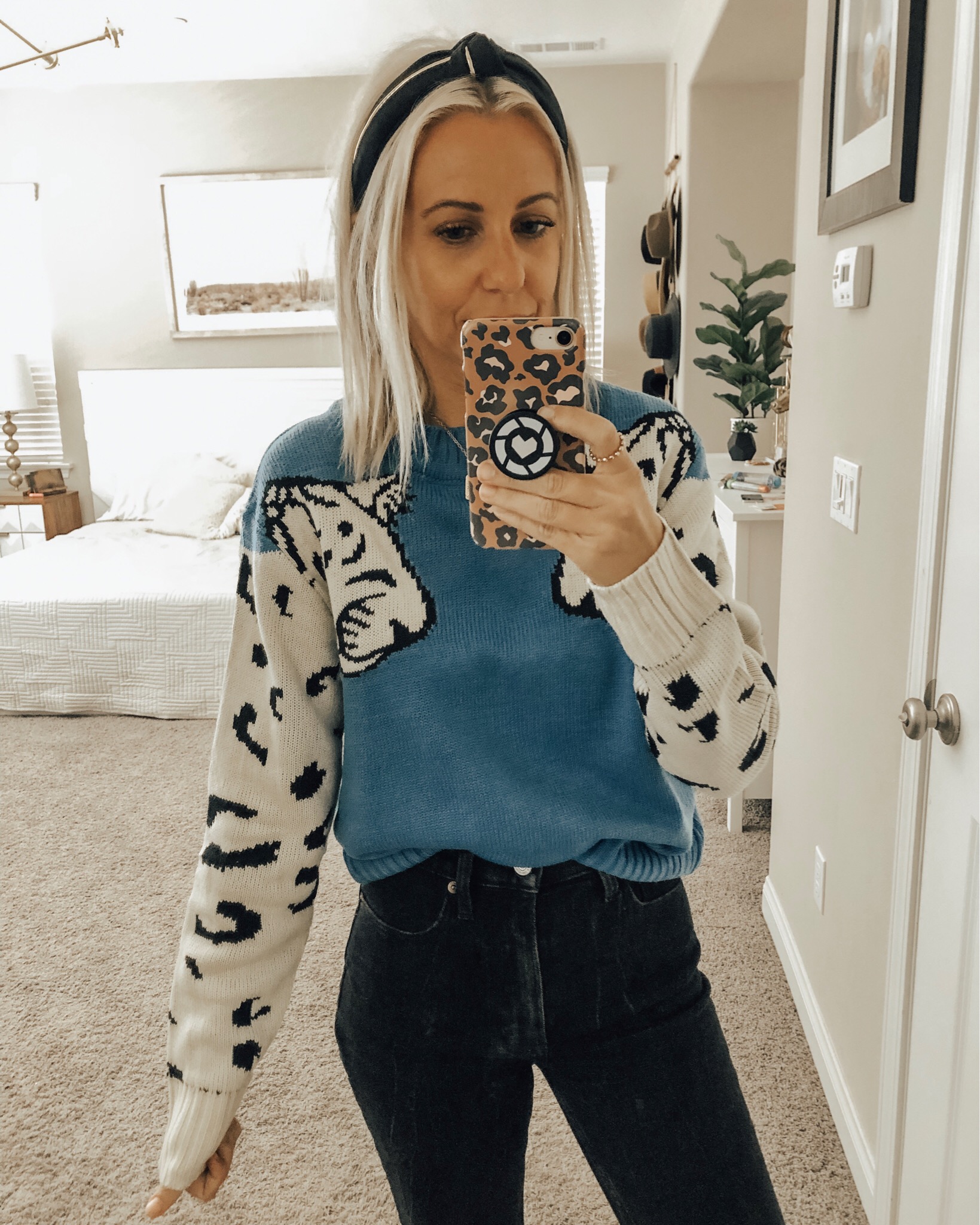 No surprise that this fun take on a leopard sweater took the top spot. When I first saw pictures of the ad for this sweater being a photo shopped old pic of me I couldn't help but laugh a little. And of course I wanted to get my hands on the actual sweater and when I did I fell in love! It's such an edgy sweater + comes in several color options too.
Well that's it- October's top 10! Which was your favorite??
SHOP TOP 10