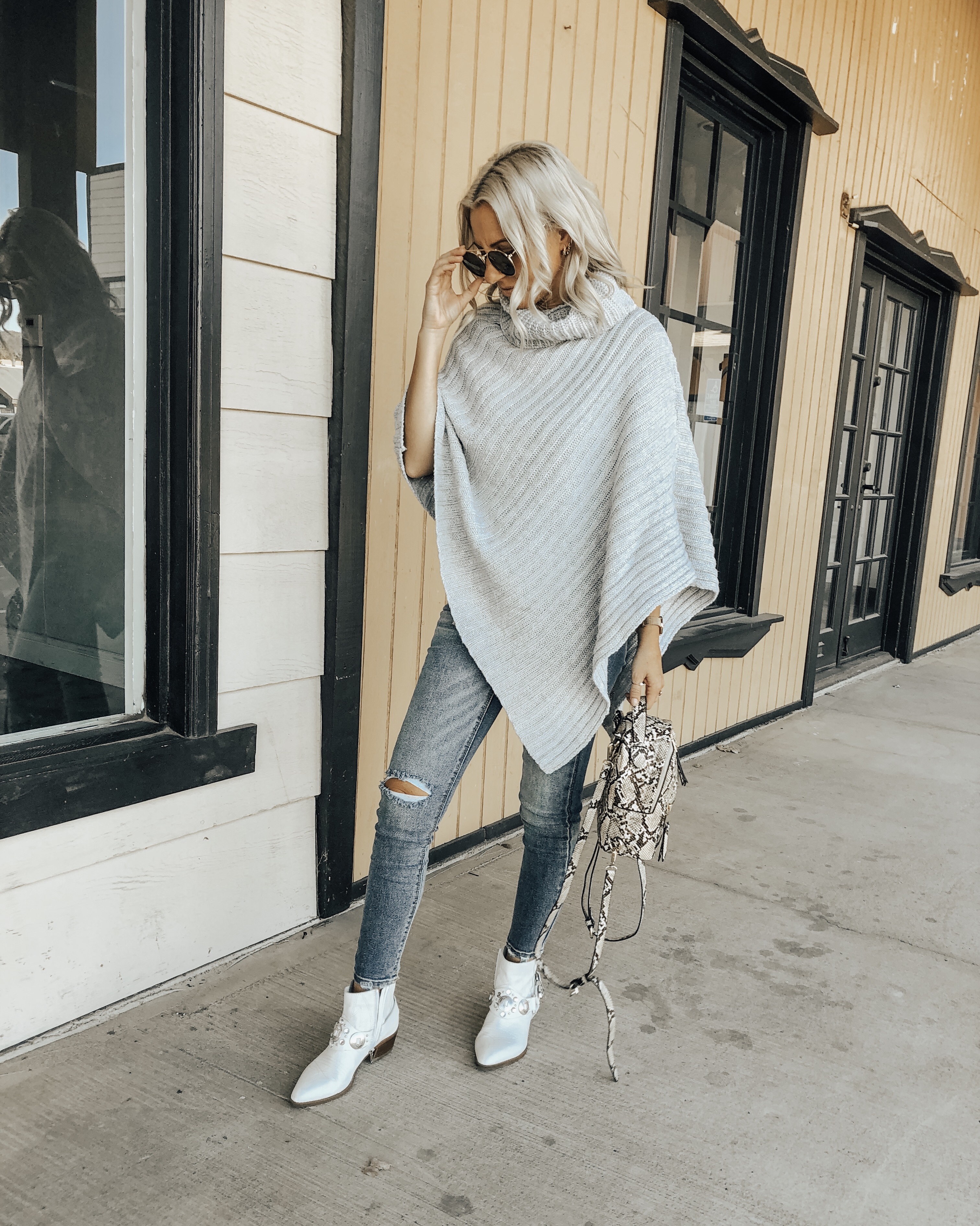 The poncho sweater is back in a big way and I'm here for it! It's such a fun take on the classic sweater and anyone can pull of the look. Just throw it over a t shirt + jeans and you've got a quick pulled together look.
This gray poncho I'm wearing is an Amazon Find. It's under $28 and is a one size fits most. Since I'm petite I usually shy away from one size fits all items but with this style it really can fit everyone. Here I paired it with my favorite JCPenney jeans and western stye white booties. I've also worn this poncho over my leopard jeans and it can easily be paired with a cute skirt as well as leggings.
You bet I'm going to be wearing this trend all season long!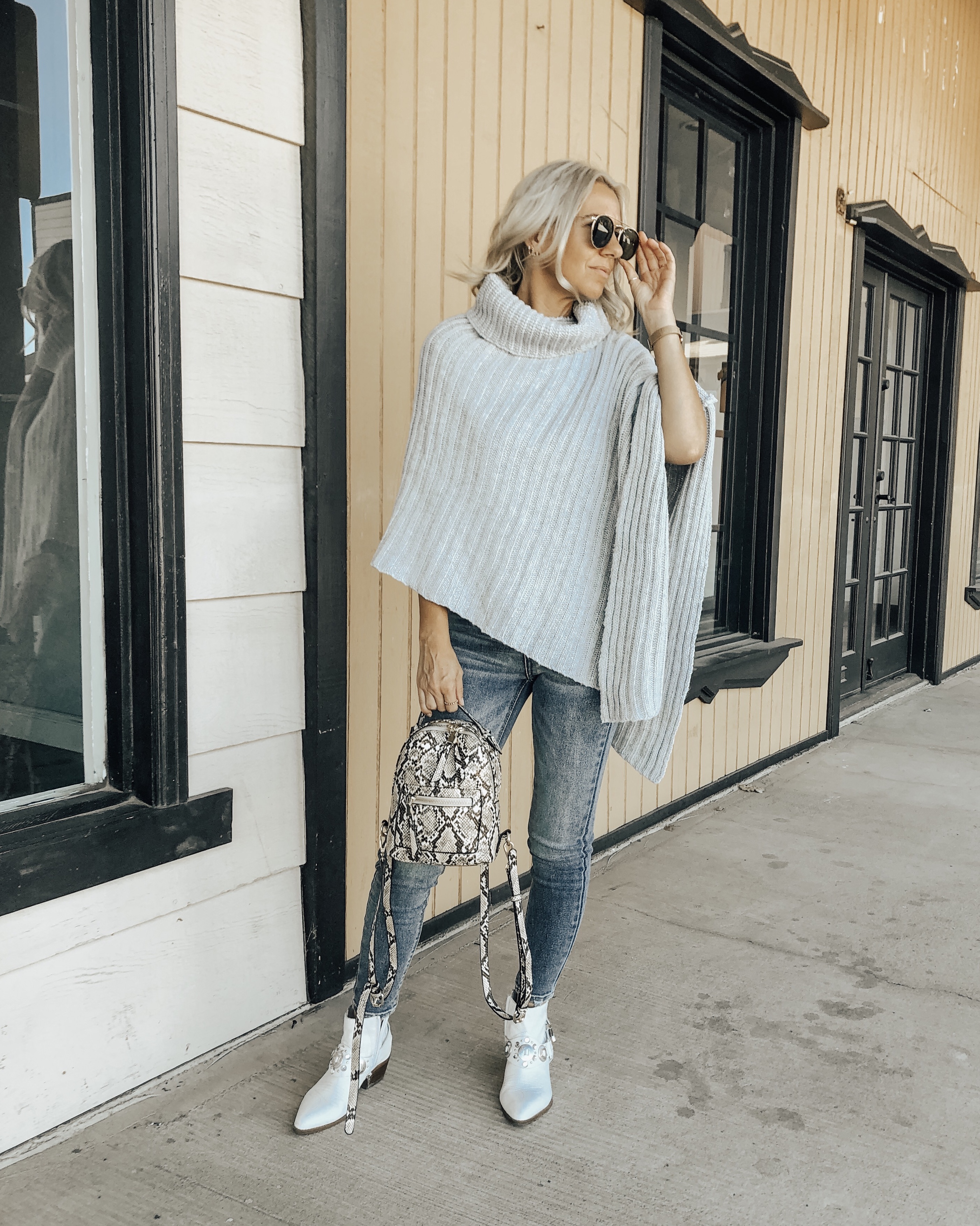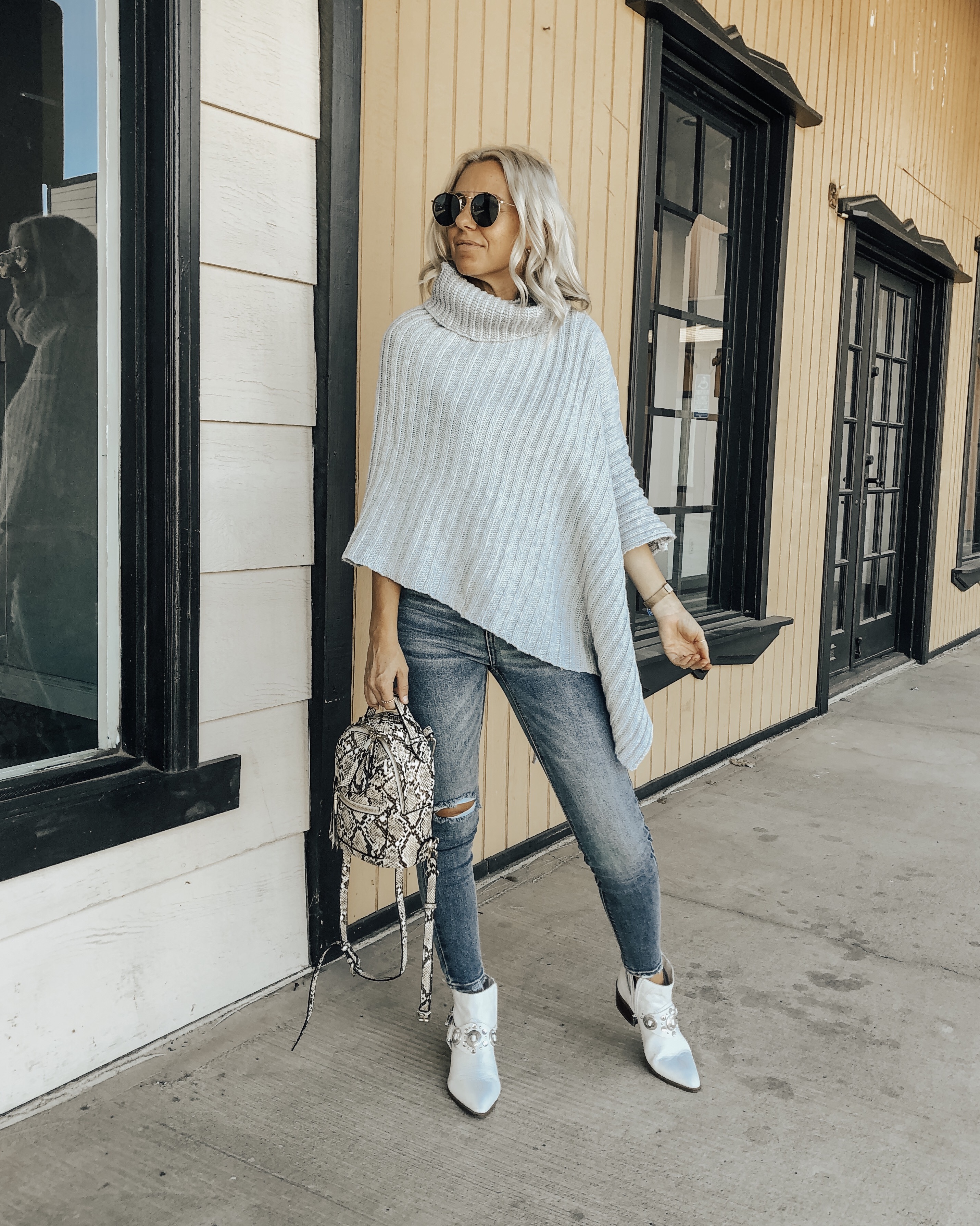 I'd love to hear what you think of the poncho trend and how you'd style it. Check out my top picks of this trend below.
Thanks for stopping by!
SHOP THE TREND