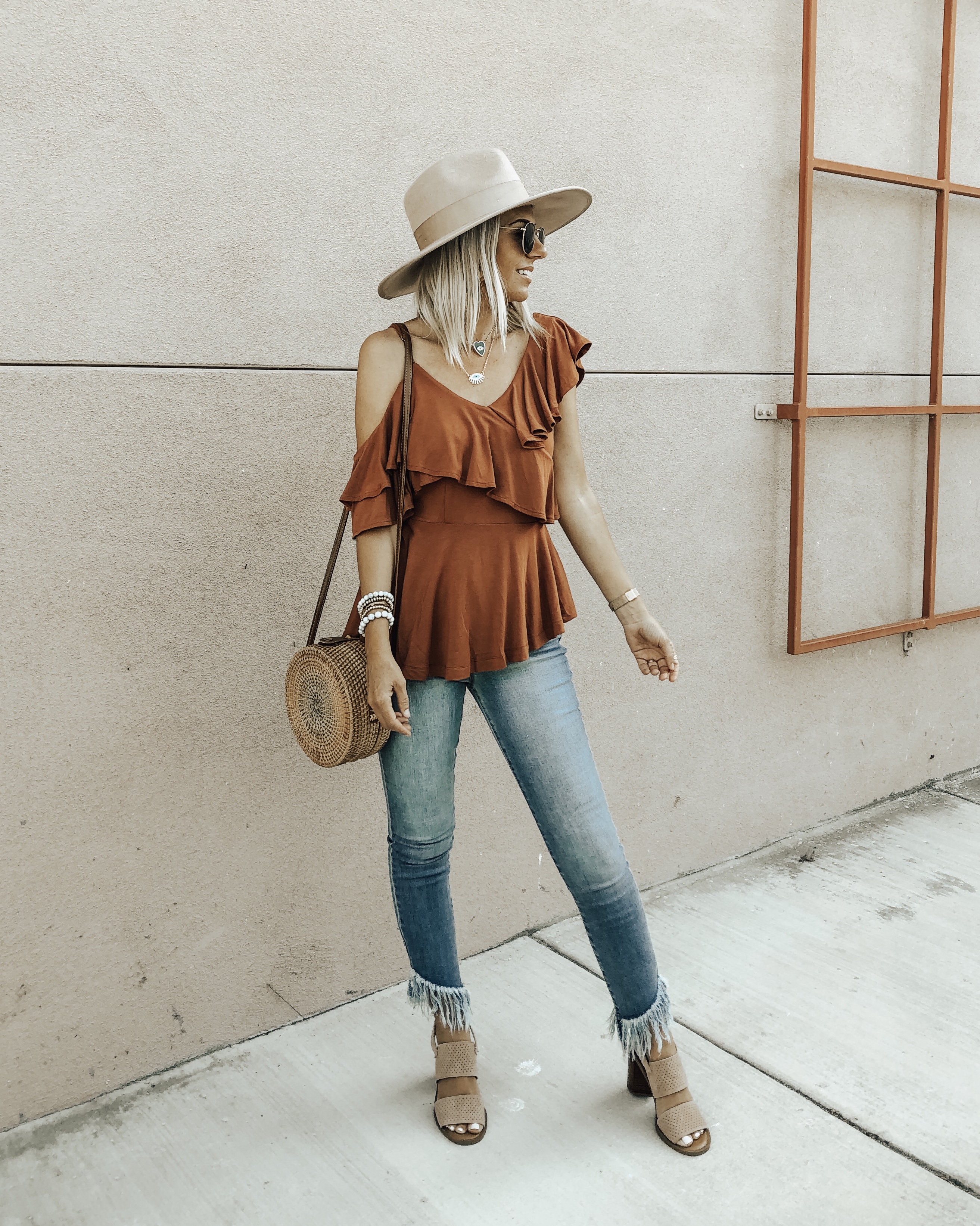 Back to school and the Fall season is right around the corner which means it's time to grab some new denim.  I recently picked up a couple new pairs of denim from Walmart and I couldn't be more impressed.  More specifically Sofia Vergara's line at Walmart is SO GOOD!!
This pair is by far my favorite!  I absolutely love the fringe detail on the bottom which is so fun and unique.   And the best part is it's only $26 and I couldn't be more impressed with the quality.  They fit tts- I'm wearing my usual 0 and they fit perfectly.  I paired the denim with a top which is also by Sofia Vergara for Walmart.  I love the ruffle detail in this top and the color is perfect for the Fall season.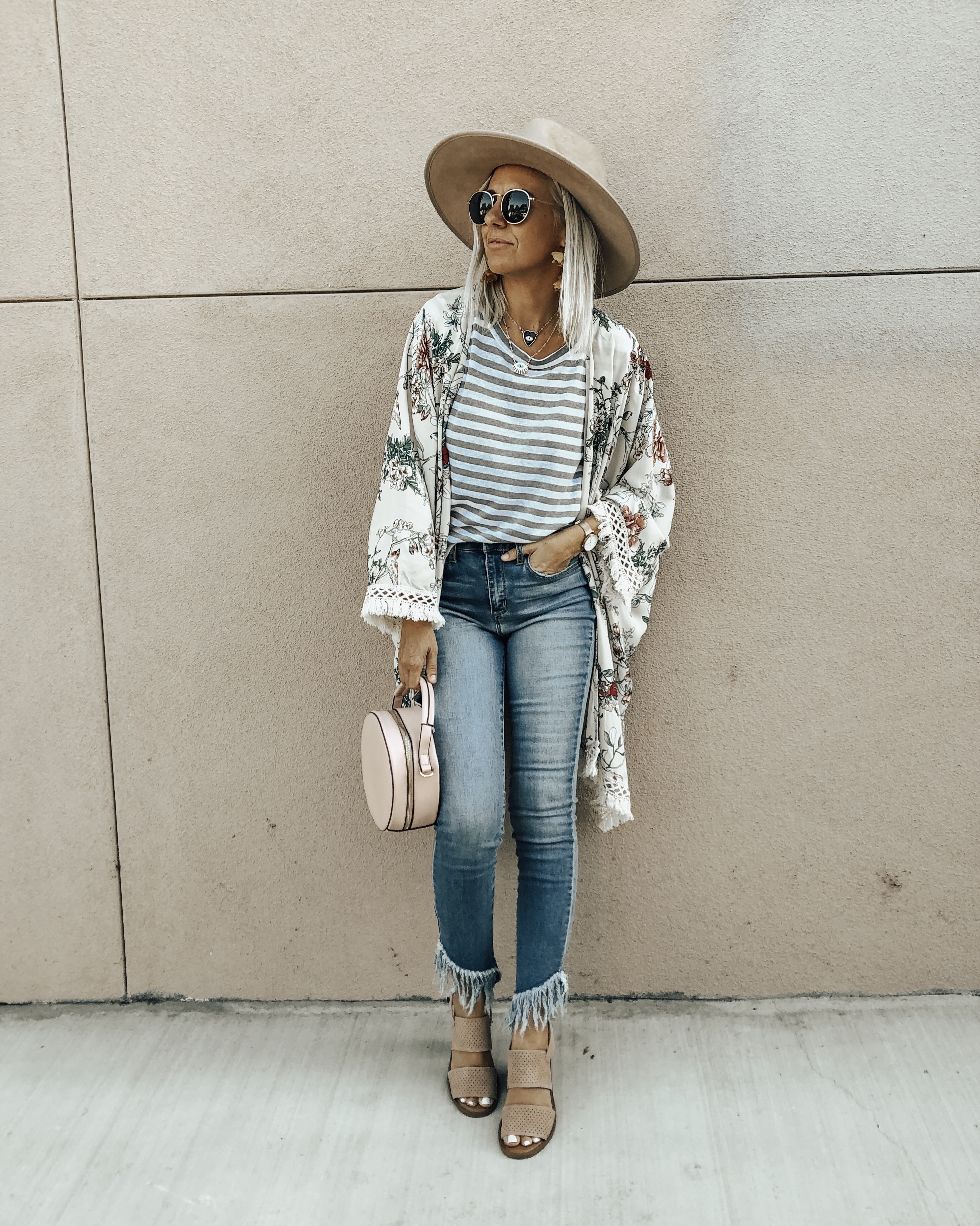 For the next look I paired the same denim (what can I say they're my favorite) with a classic striped tee and a floral kimono.  I can wear this kimono as a swim cover up this Summer and then continue to wear it this Fall styled like this.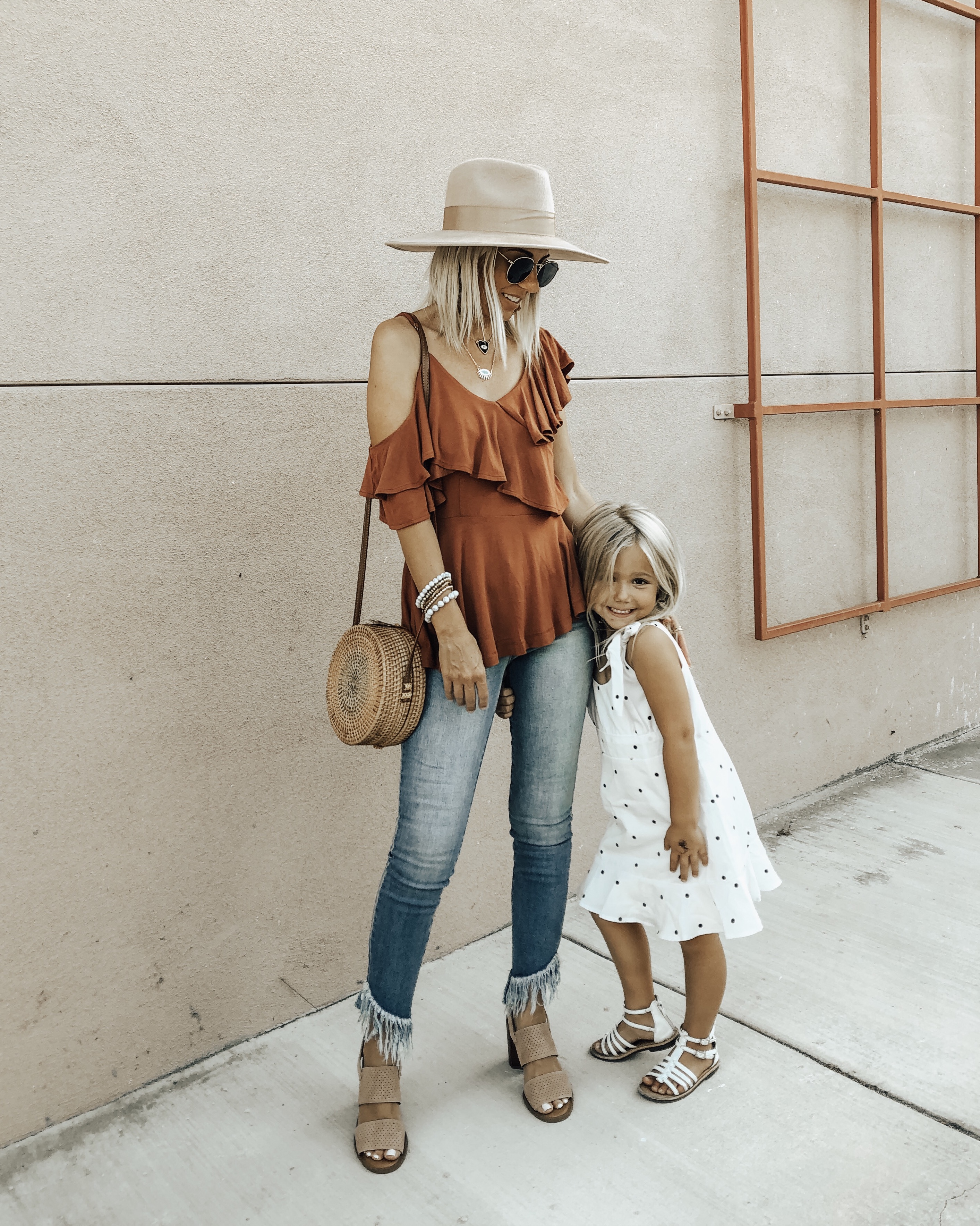 If you're shopping for new denim this Fall you have to check out Sofia Vergara's line at Walmart.  Everything is at a great price point and the best quality.
Check out my favorites below and let me know which is your favorite!