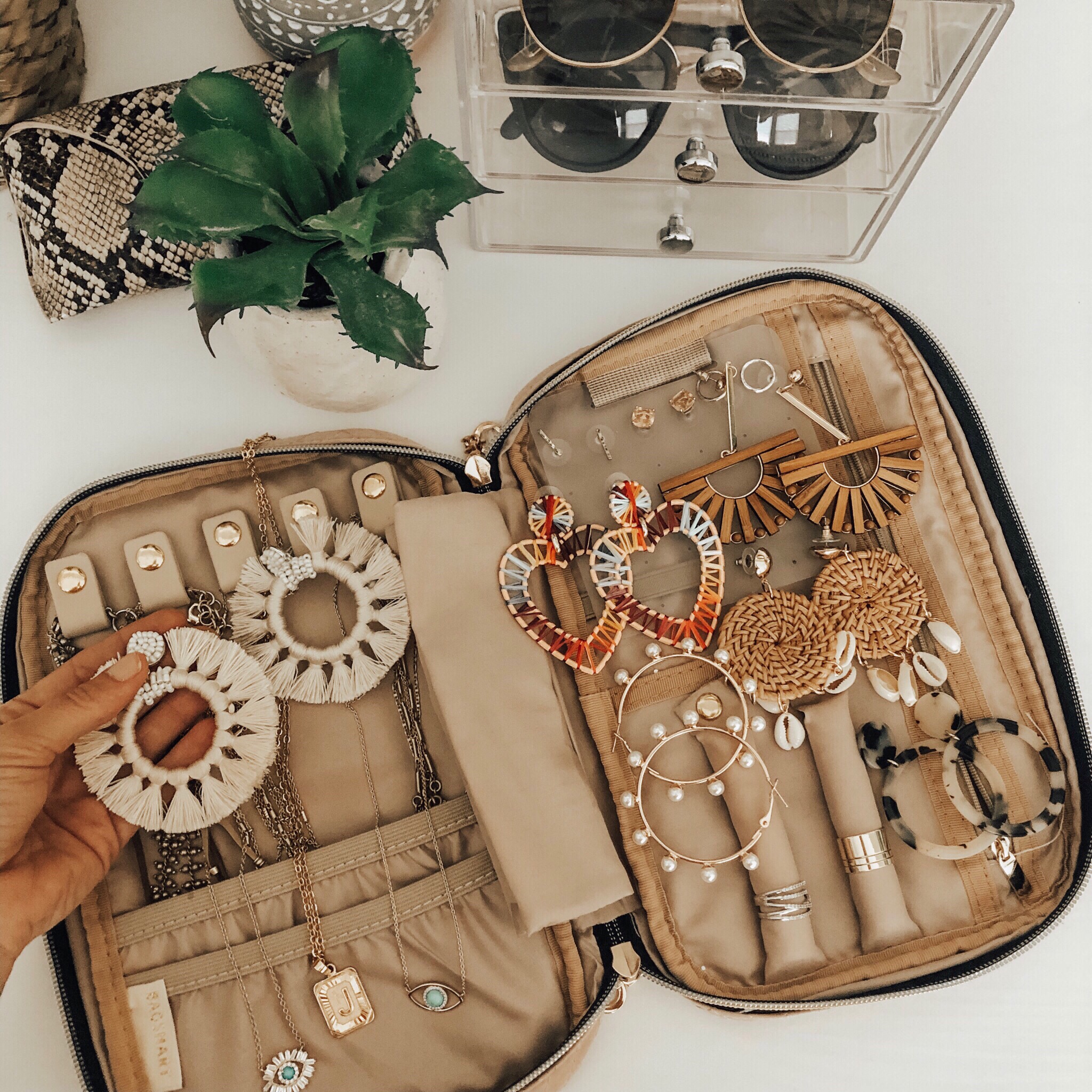 I am definitely an accessories girl!!  I think by changing up your accessories you can completely change a look.  I love everything to a statement earring to a subtle delicate necklace and everything in between.  Today I decided to round up all the current jewelry trends including some of my favorite dupes.  I mean who doesn't like affordable jewelry.  You all know I truly believe that fashion should be fun and you don't have to spend a fortune to get on trend styles.
STATEMENT EARRINGS:
Statement earrings have been a big trend for a while and I don't see it going away anytime soon.  By throwing on a statement earring you can completely upgrade your look from casual to dressy or just fun.  When it comes to statement earrings the most important thing for me is that they are not too heavy.  I love wearing earrings and I don't want to stretch out my earring hole so I always make sure my earrings are light enough to wear all day.
Two of my favorite brands for statement earrings is Baublebar and Stella & Ruby.  I love that their earrings are fun and on trend.  While some of their earrings can run around $50 each I decided to search for the best dupes and found tons of great ones.  Below are some of my favorite earrings as well as some great dupe or affordable options.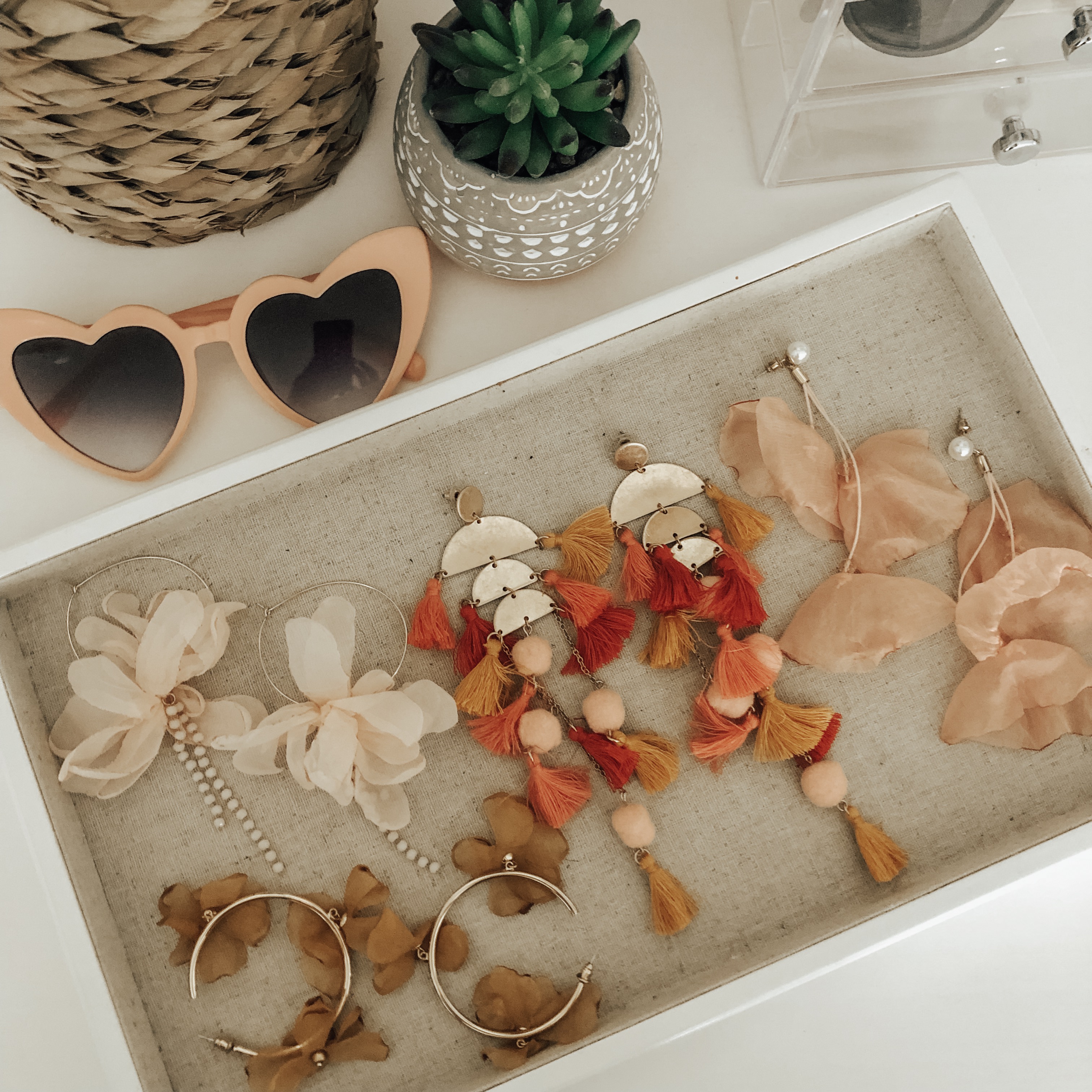 STATEMENT EARRINGS

STATEMENT EARRING DUPES

DELICATE LAYERED NECKLACES:
There's nothing better than wearing a few delicate layered necklaces.  Some of the best current styles are coin necklaces, initial necklaces, shell necklaces and pendant necklaces.  There's also a ton of celestial type necklaces with stars and moons that are really fun too.  The best part is that you can layer and mix + match these trends together.  I love wearing my initial necklace with a coin necklace or my layered shell necklace.  I also love the evil eye necklaces and the cute heart pendants too.
Below are some of my favorite layered necklaces including some great dupes or affordable options.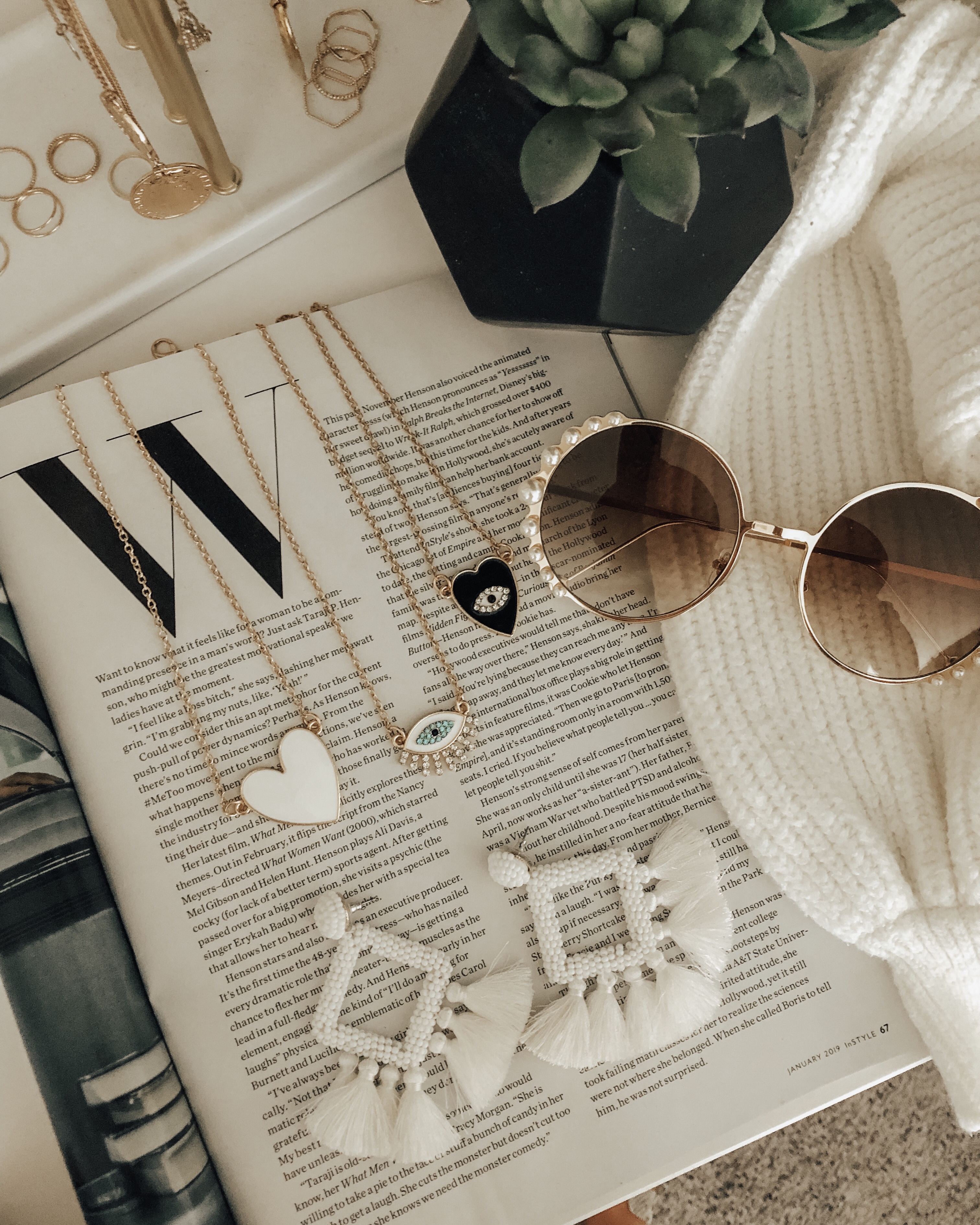 LAYERED NECKLACES

BANGLES + BEAD BRACELETS:
I used to never really wear necklaces because I have such small wrists and nothing really fit me right.  Well now there is all different styles of bracelets and some even come in size options so it's even easier to wear.  I love wearing my wood bangle bracelets for a casual beach look or layering on different colored bead bracelets with some summer shell ones.
Below are a few of my current favorite bracelets at all affordable prices.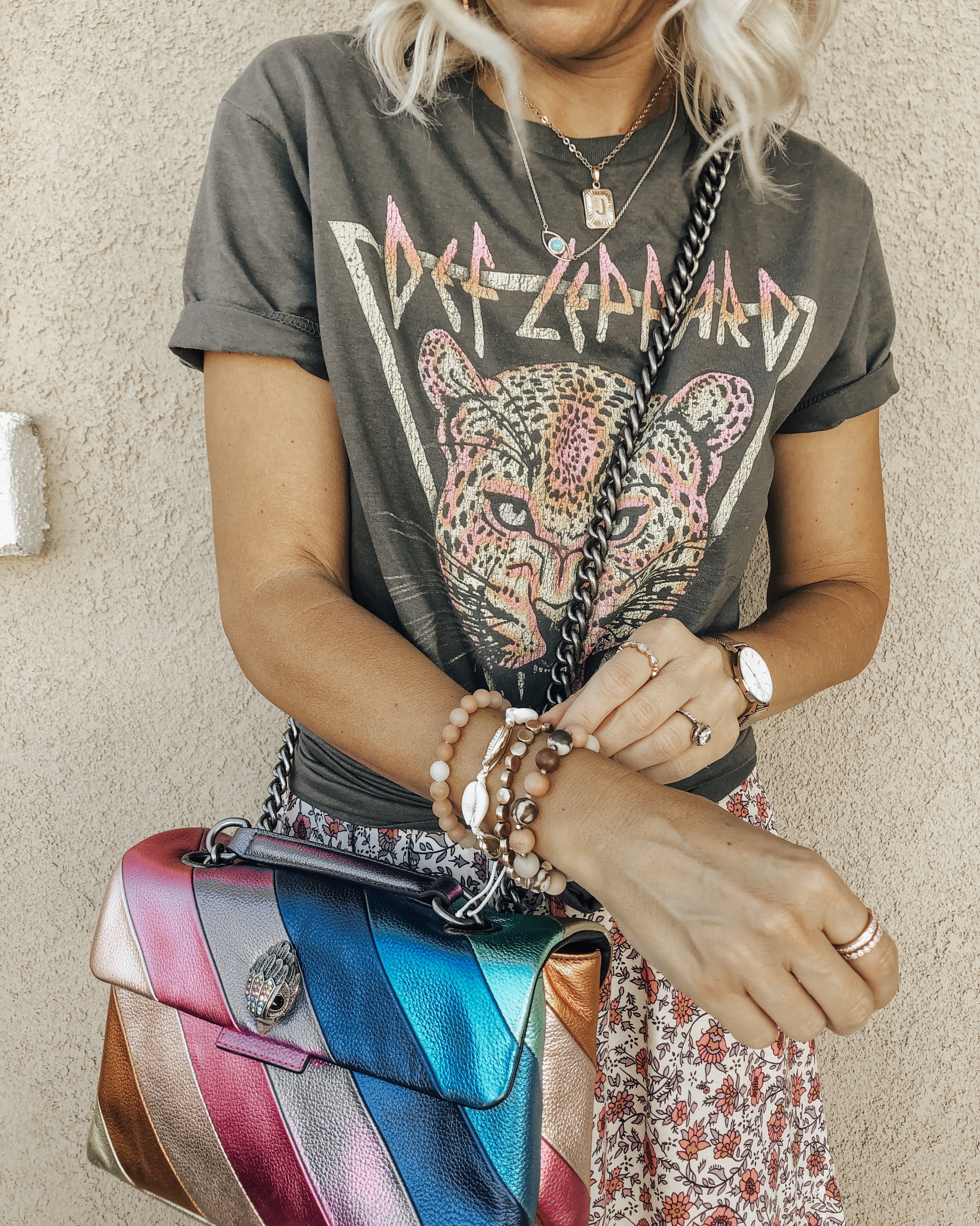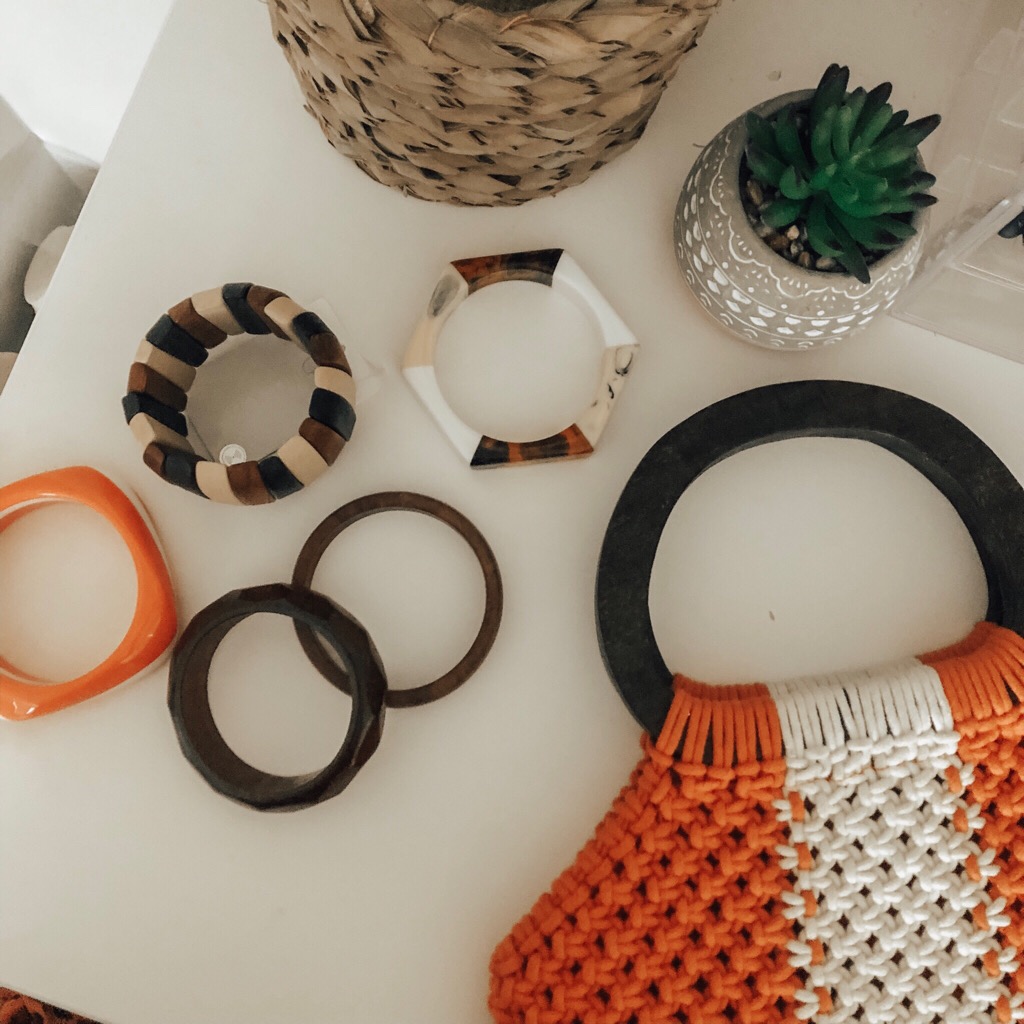 BRACELETS

STACKING RINGS + STATEMENT RINGS:
Layering and stacking on all different rings or wearing statement rings is another great trend.  My favorite is gold or rose gold but honestly mixing and matching all metals is really popular right now too.  I've picked up tons of cute affordable ring sets from Forever 21 and it's fun to mix and match them.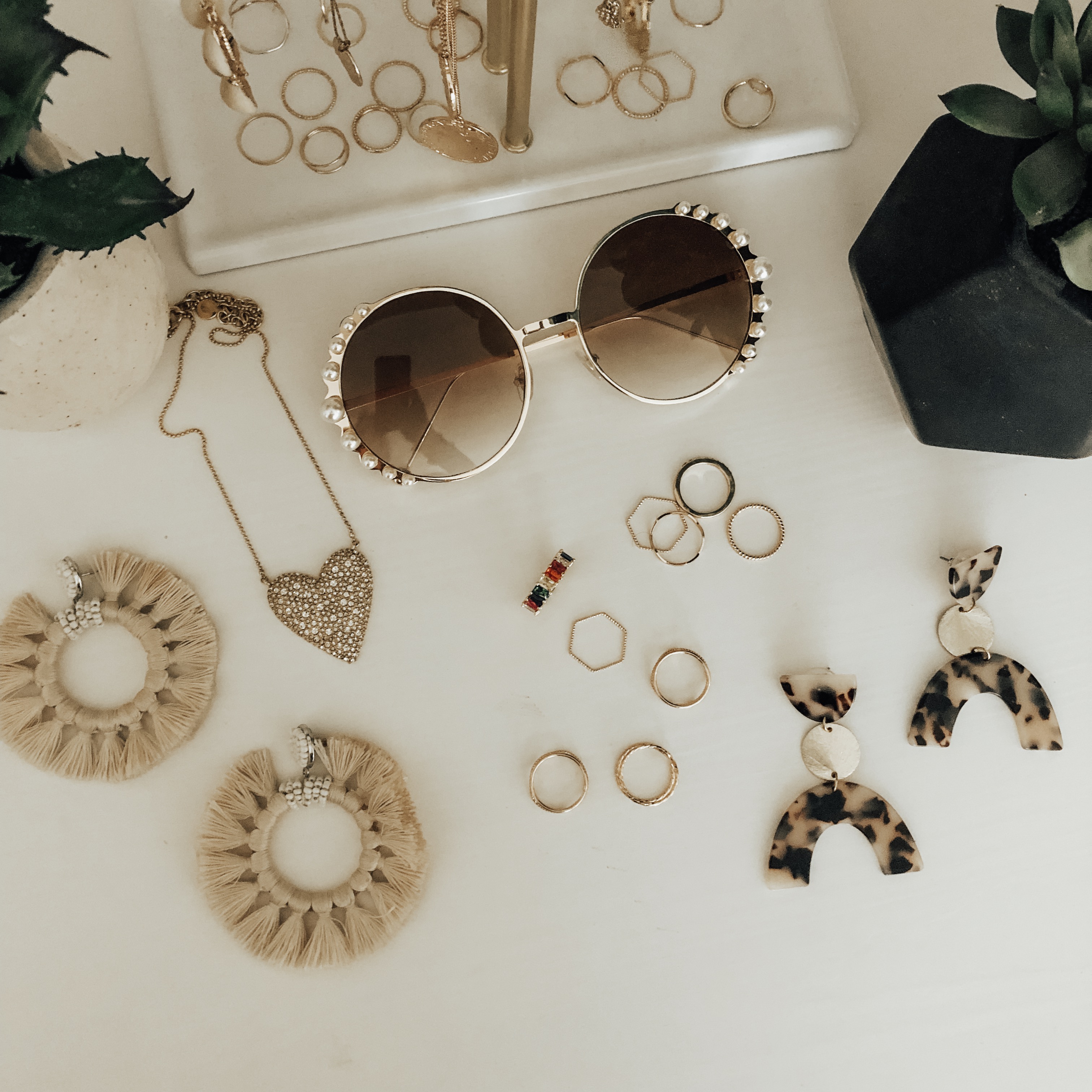 RINGS

Well there you have it!  All my current favorite jewelry pieces broken down by style.  If you're also looking for easy ways to organize or store your jewelry I decided to run down a few favorites.  The travel jewelry case has been a game changer for me and a huge top seller.
I'd love to hear what your favorite jewelry trend is!  And if you have any questions on any of the jewelry please don't hesitate to reach out.  Thanks for stopping by!
SHOP JEWELRY ORGANIZERS