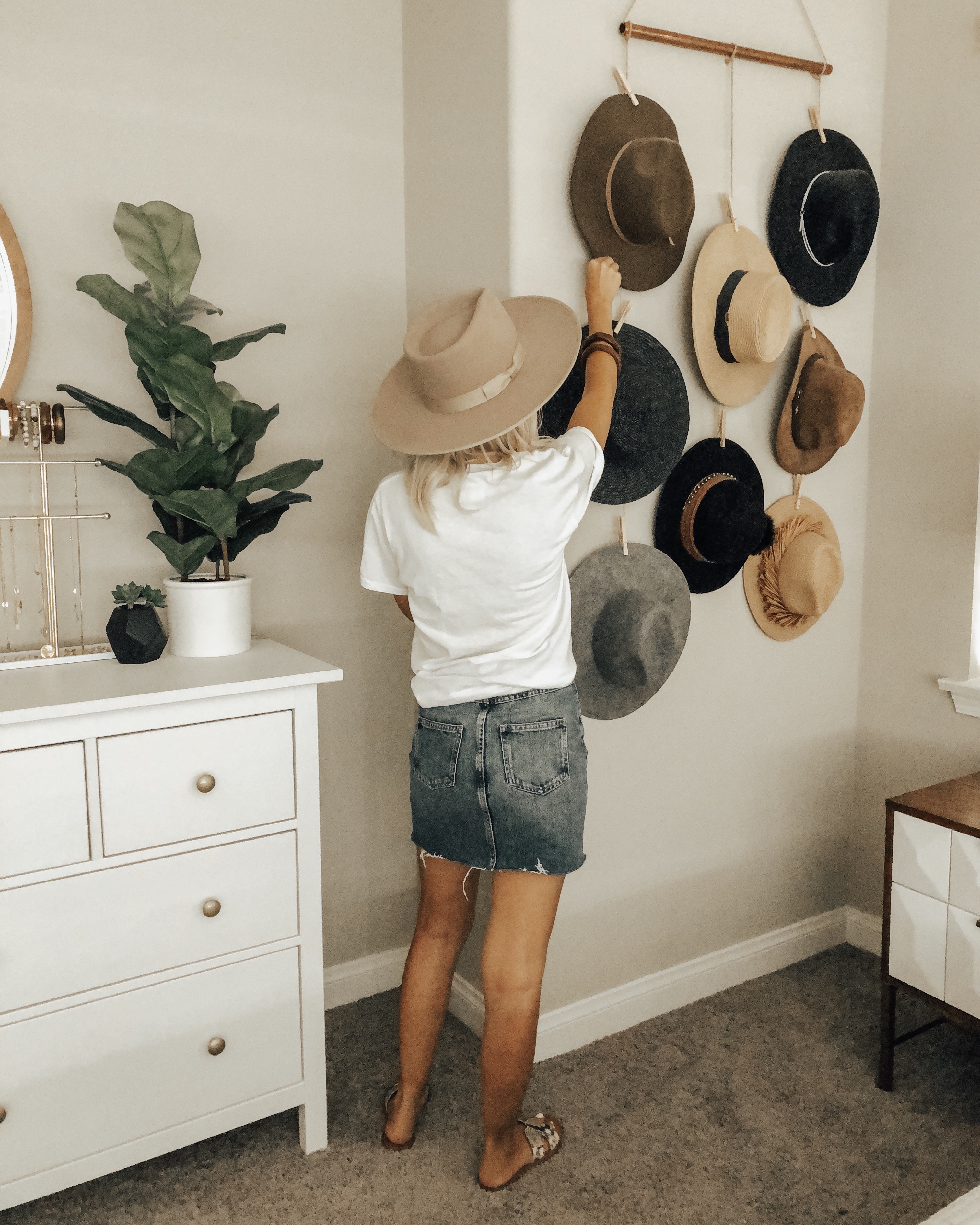 Yep I would definitely consider myself a crazy hat lady! I don't know what it is but every outfit just looks better with a hat. It adds a little extra style to even just a basic tee and jeans.
In the summer there's nothing better than a good straw hat. Whether it's a wide brim straw hat, a boater hat, or even a straw visor. In the Fall or winter I love a good stiff brim fedora and even a moto cap. While I love a great quality hat from brands like lack of color and Brixton I've also found some of my favorites for under $20!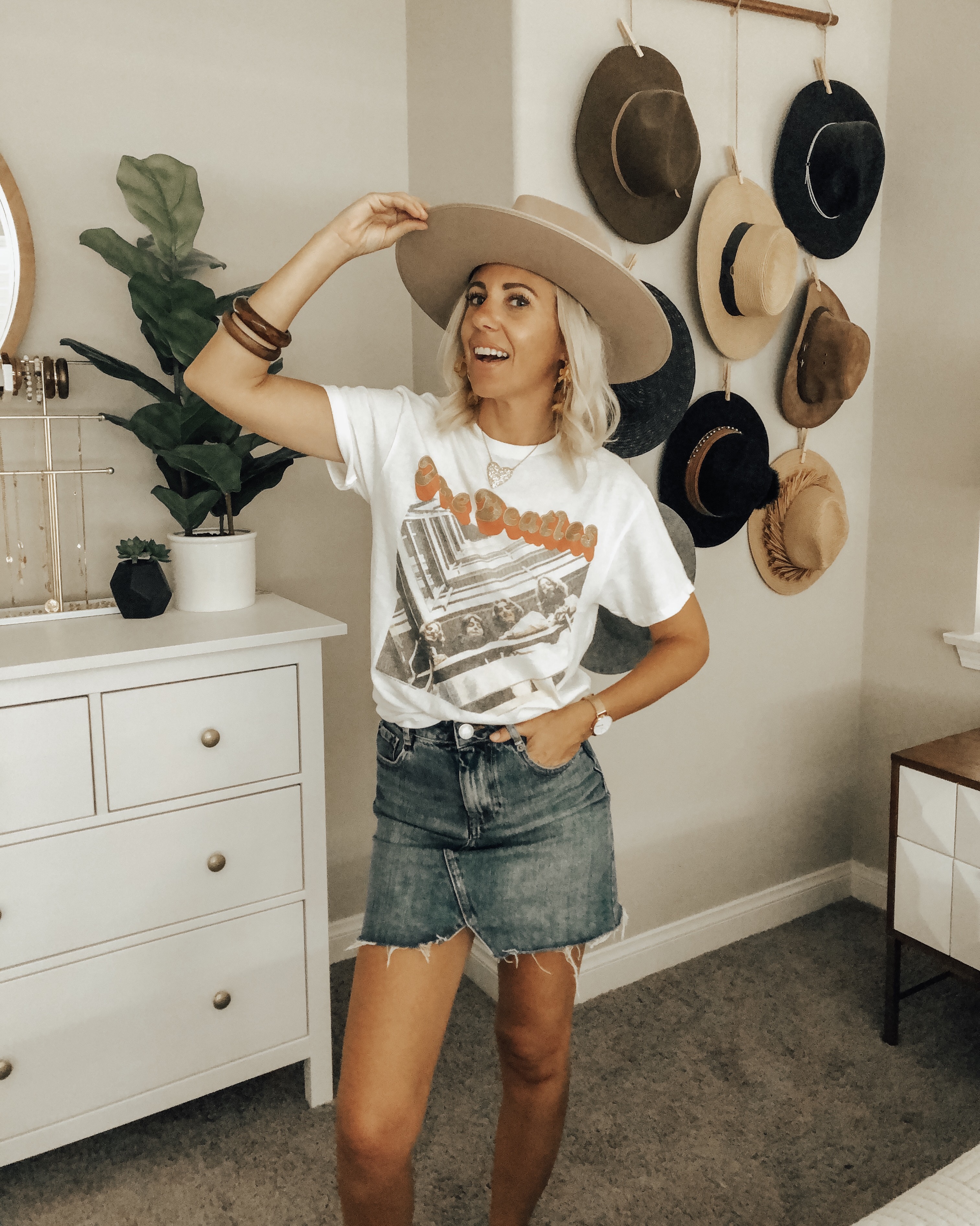 This lack of color rancher hat might be my new favorite. It comes in several different colors but I love the light sand color of mine. What I love about this one is that it has a nice stiff brim and can be worn year round from Summer to Winter. I know this hat is definitely a splurge I actually found a great dupe from Urban Outfitters. Urban outfitters, Amazon, Forever 21 and Zara are a few of my favorite places to look for inexpensive but on trend hats. You can shop my hat and dupe below.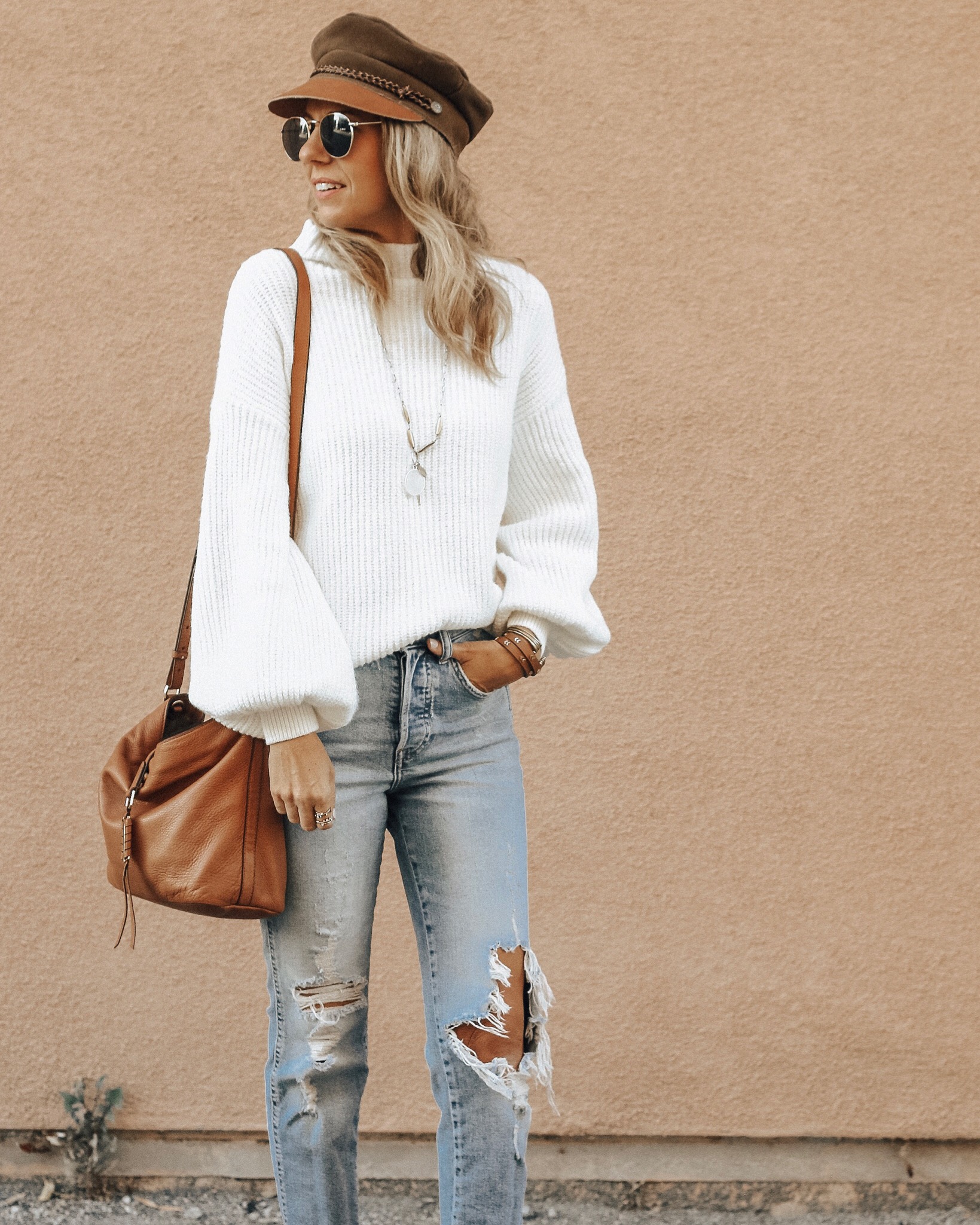 One of my favorite hats last Fall and Winter was my Brixton moto cap. I love how it added a little edge to a basic t-shirts and jeans. I also have several hats that have unique details like embellishments, ribbon trim or even this fun pom pom one below.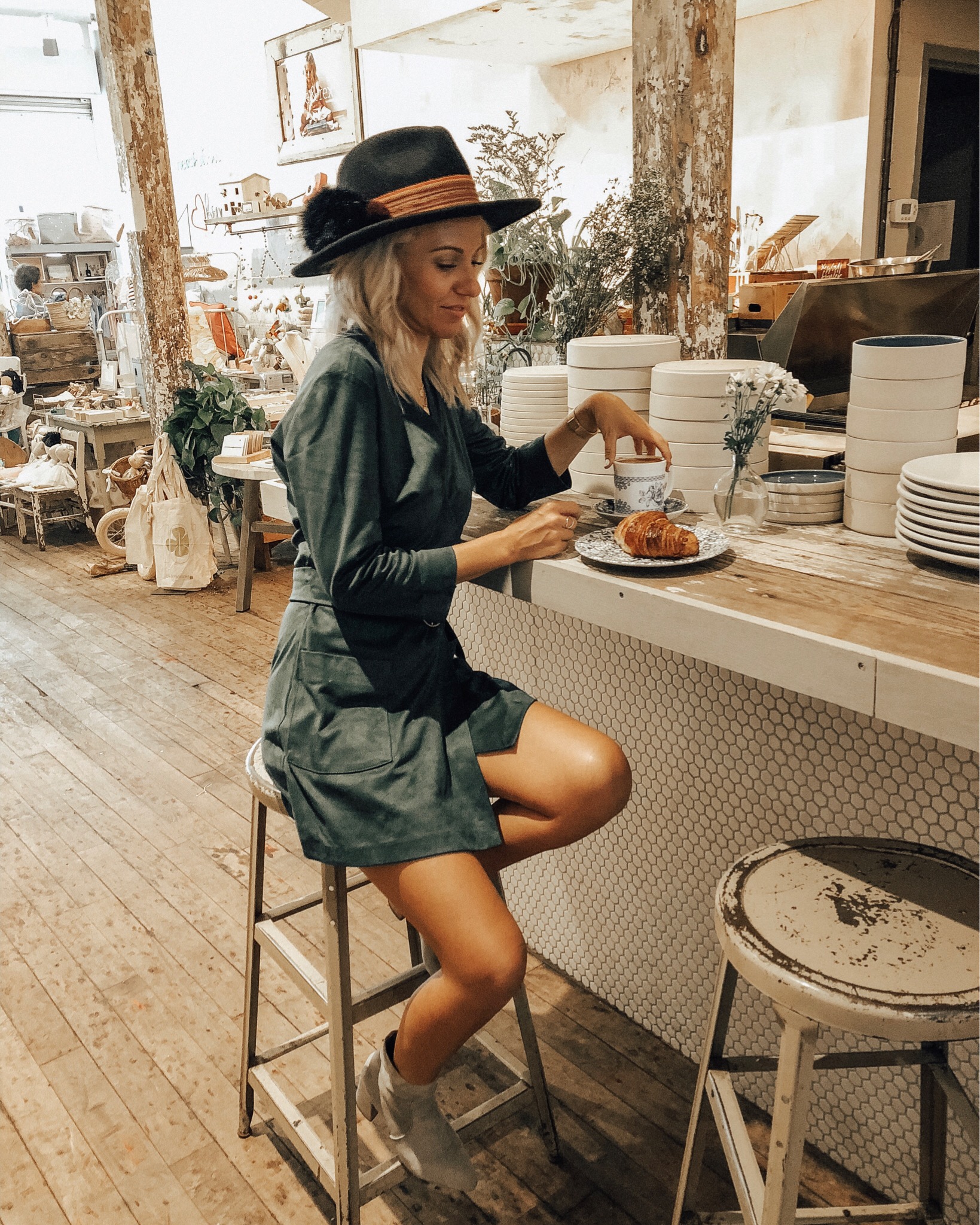 And it's not Summer without a good straw hat. I picked up this favorite from a street vendor in New York but have a few other good ones too. Never such a thing as too many hats am I right?!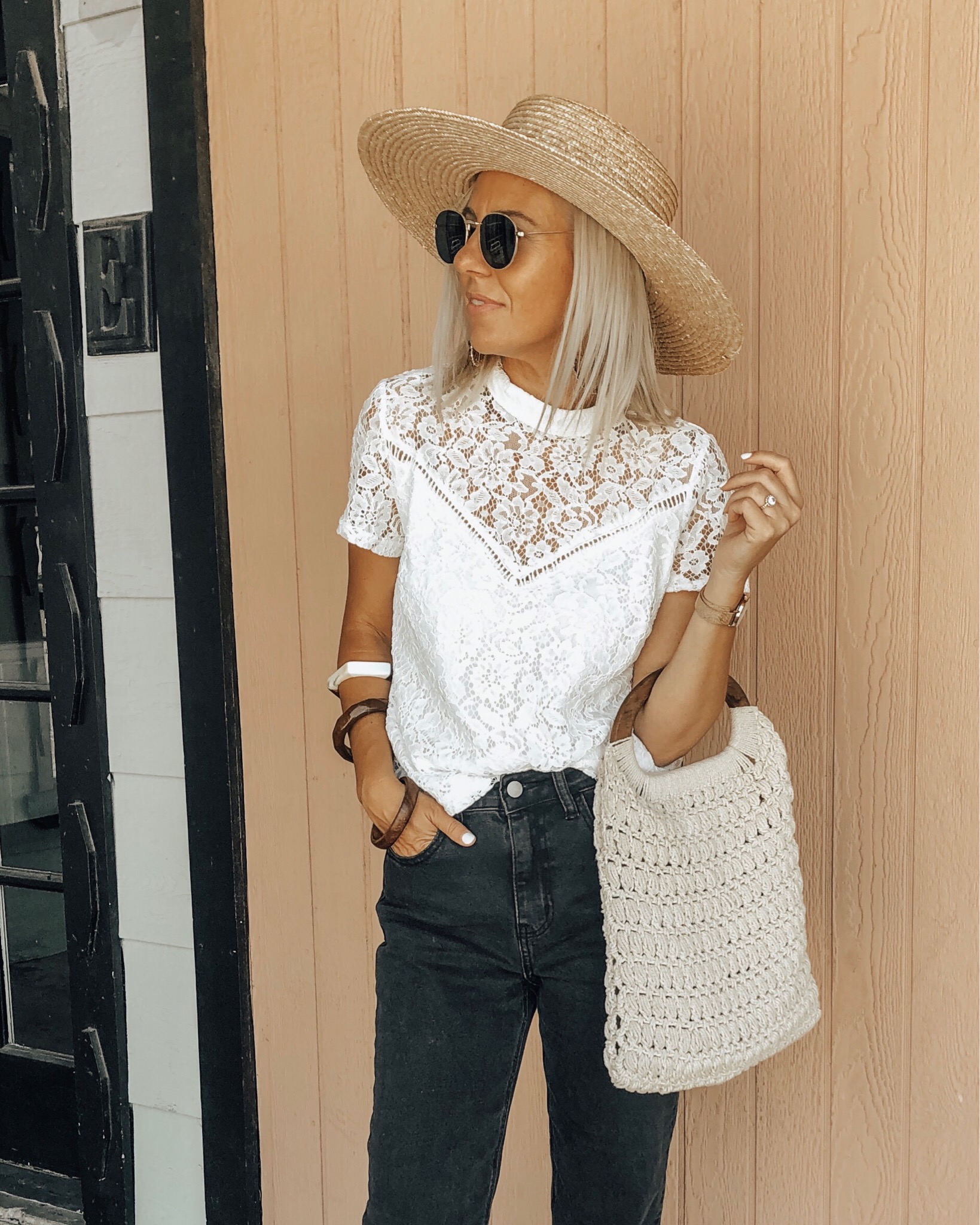 Below I rounded up all my favorite hats from high end to affordable styles under $20. Let me know which is your favorite!
SHOP MY FAVORITES