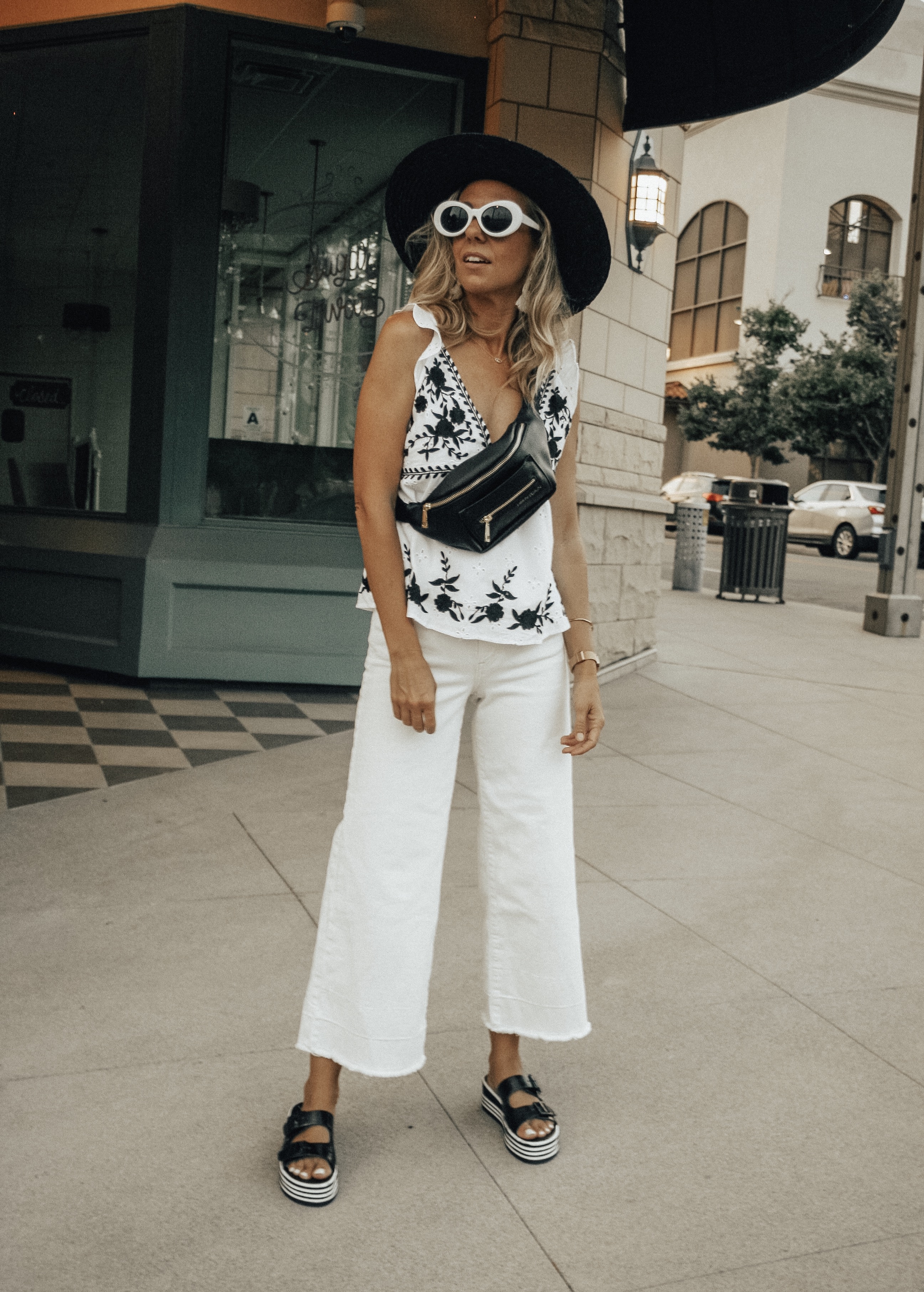 The Fanny Pack is BACK!!  As a kid growing up in the 80's I remember everyone wearing fanny packs and being so excited to get my own.  It soon became outdated and a look of the past.  Well I'm here to tell you it's BACK and it's all over the street style scene.
If you grew up in the 80's/90's then I'm sure you're probably thinking that you wouldn't be caught dead wearing one.  Well not only is it back but it's better than ever!  How cute is mine from Fawn Designs?!  Forget the crazy neon wild prints of the past but think of a chic black bag.  It's super lightweight and very easy to wear.  You don't even have to worry about handbag straps falling off your arm but it's strapped on.  Best kind of a bag for a Mom especially because you always have both hands free.
There are two easy ways to style it:
1-Wear it on your waist like a standard fanny pack or belt bag.  If your wearing denim you can easily put it through your belt loops if you like otherwise just tighten it to fit your waist.   The jumpsuit I'm wearing it with here doesn't have any belt loops so it's just around my waist.  Super easy and comfortable to wear!
2- Wear it across your body like all the trendy IT girls on the street.  This way is definitely for a more edgy look but I think it's just as fun and totally chic.  Since Fanny packs are adjustable you can just adjust the strap to fit you.  Then you can take it on or off over your head just like a typical crossbody bag.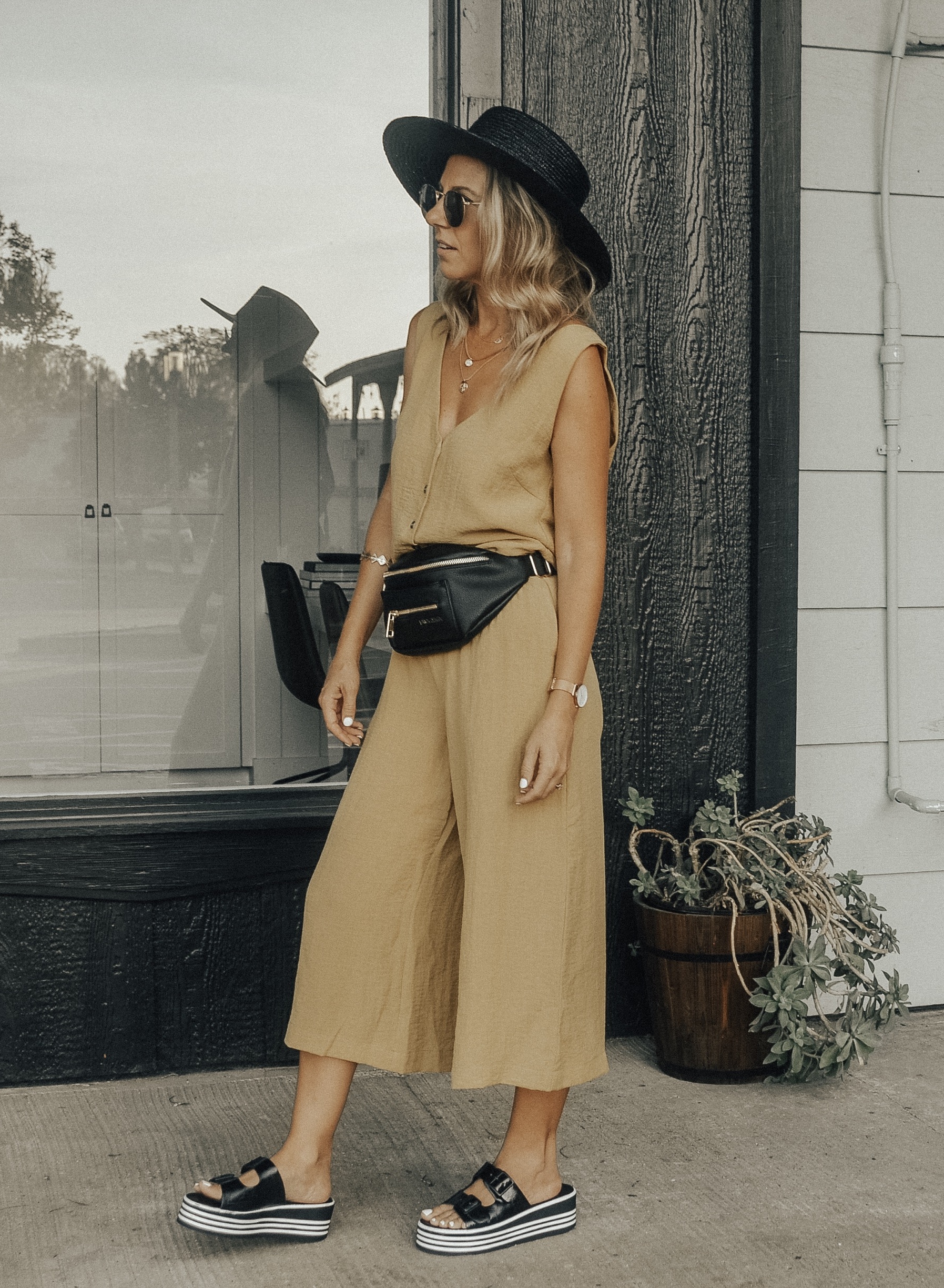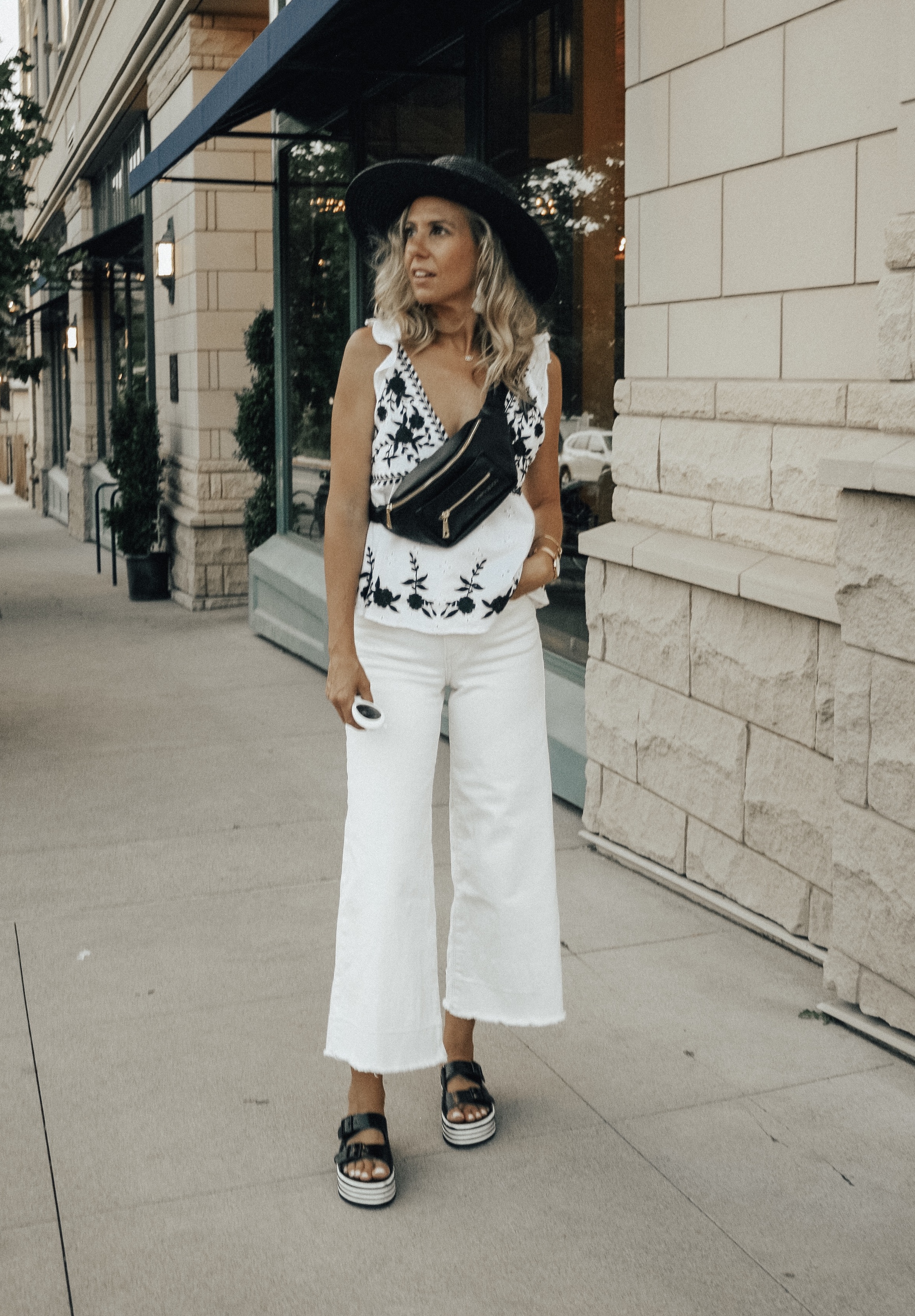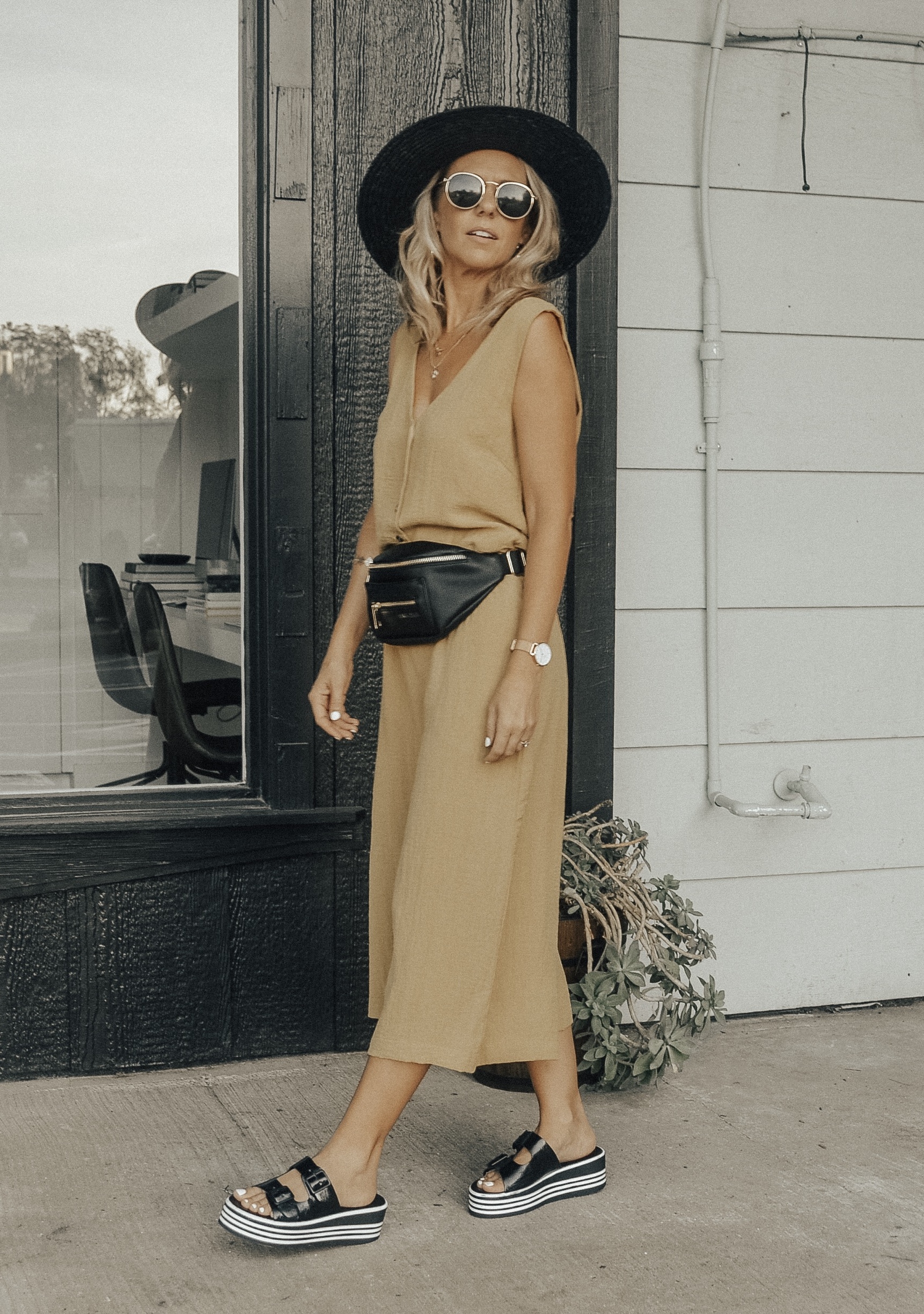 I'm absolutely loving my new Fanny Pack from Fawn Designs and think it's the perfect addition to my handbag collection.  It's the perfect size to fit all my essentials- phone, wallet, sunglasses, chapstick and of course an epi pen(Hendrix has a nut allergy).  It's a super soft luxurious feeling faux leather and I love the chic gold hardware.  You can check out more about their fanny packs HERE.
Okay, now what do you think?  Feel confident and ready to rock your own Fanny Pack?  Which is your favorite way to wear it?
SHOP MY LOOKS

SHOP FANNY PACKS