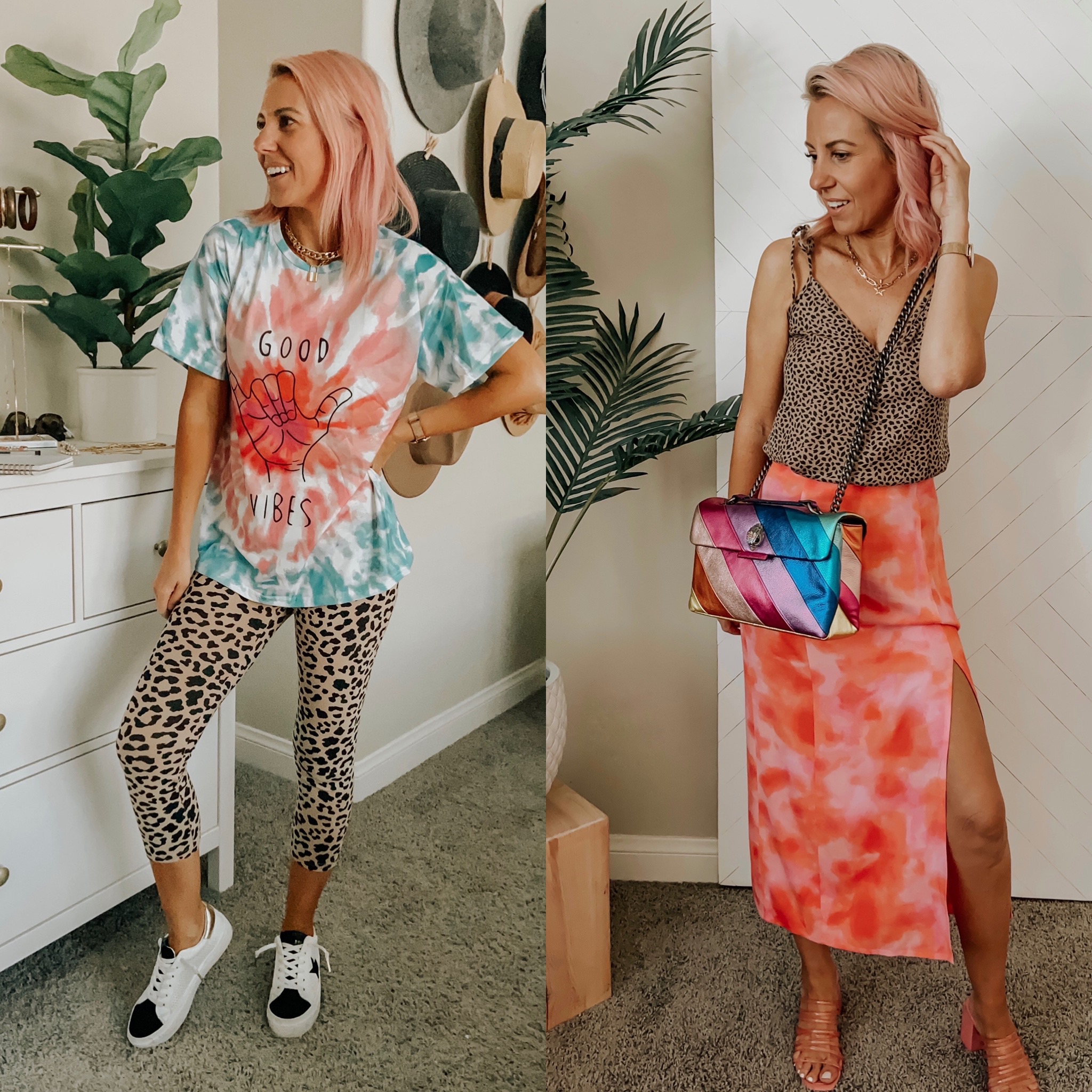 Two of my favorite trends this season is tie dye and leopard so I thought why not mix them together. I absolutely love pattern mixing and putting unique items together so I thought this would be the perfect challenge!
Today I'm sharing a few looks I came up with from comfy casual to all dressed up including a few styling tips along the way!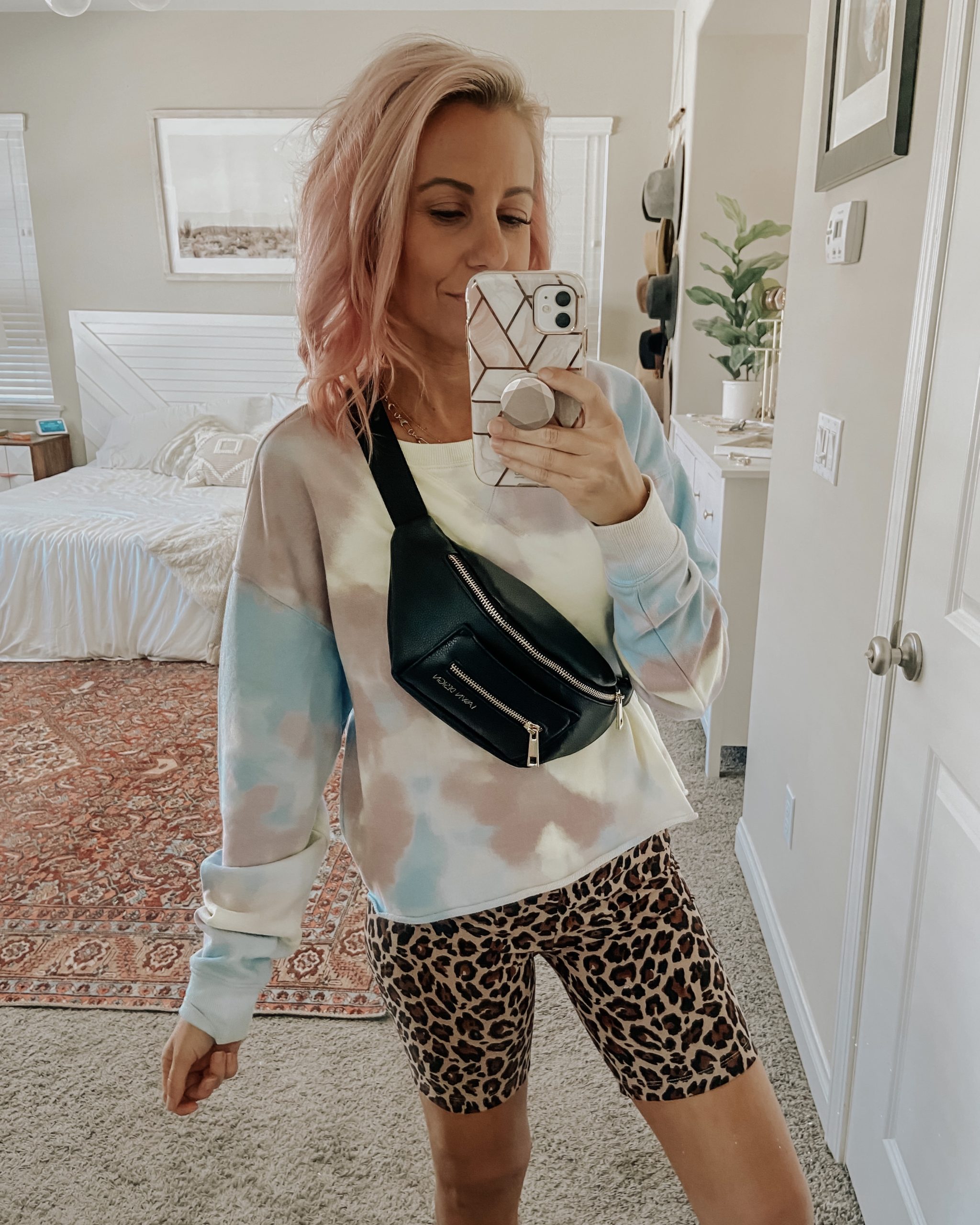 What I've been wearing the most lately is bike shorts and comfy tops. These leopard bike shorts have been a staple in my closet these days and they literally go with everything. Here I paired them with a fun pastel crop tie dye sweater.
Style tip: When mixing patterns together you have to make sure at least one of the prints is on the more neutral side. Here the leopard print is acting as the neutral base (like jeans) and you can go with a wilder print on top.
I've had fun wearing these shorts with tie dye sweatshirts, t shirts and more. Check out another way I styled it below. I also have a similar leopard print crop legging that I styled with tie dye below as well.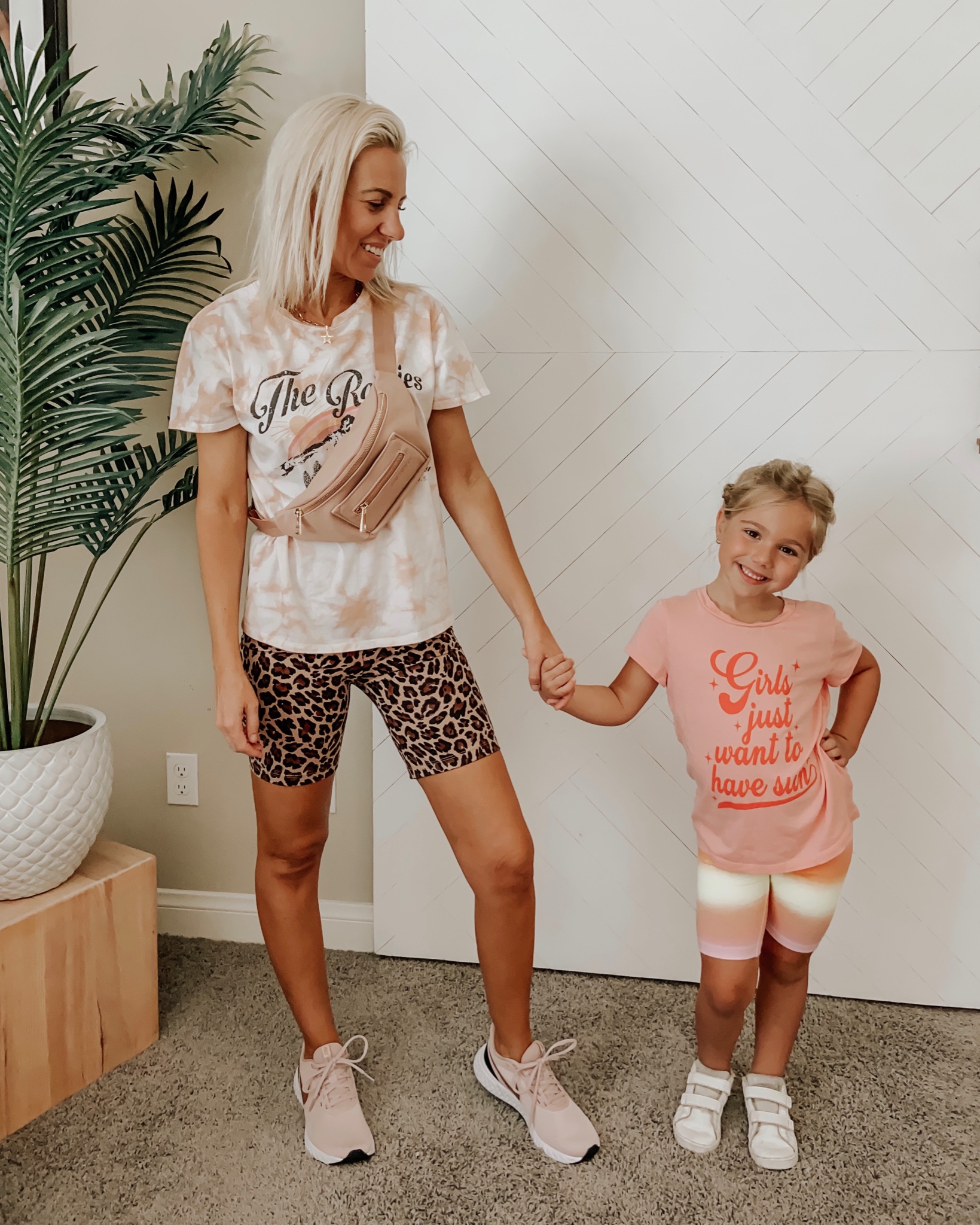 More comfy casual looks mixing tie dye and leopard print. Pairing cozy tie dye jogger pants with a leopard tee would be a cute look too.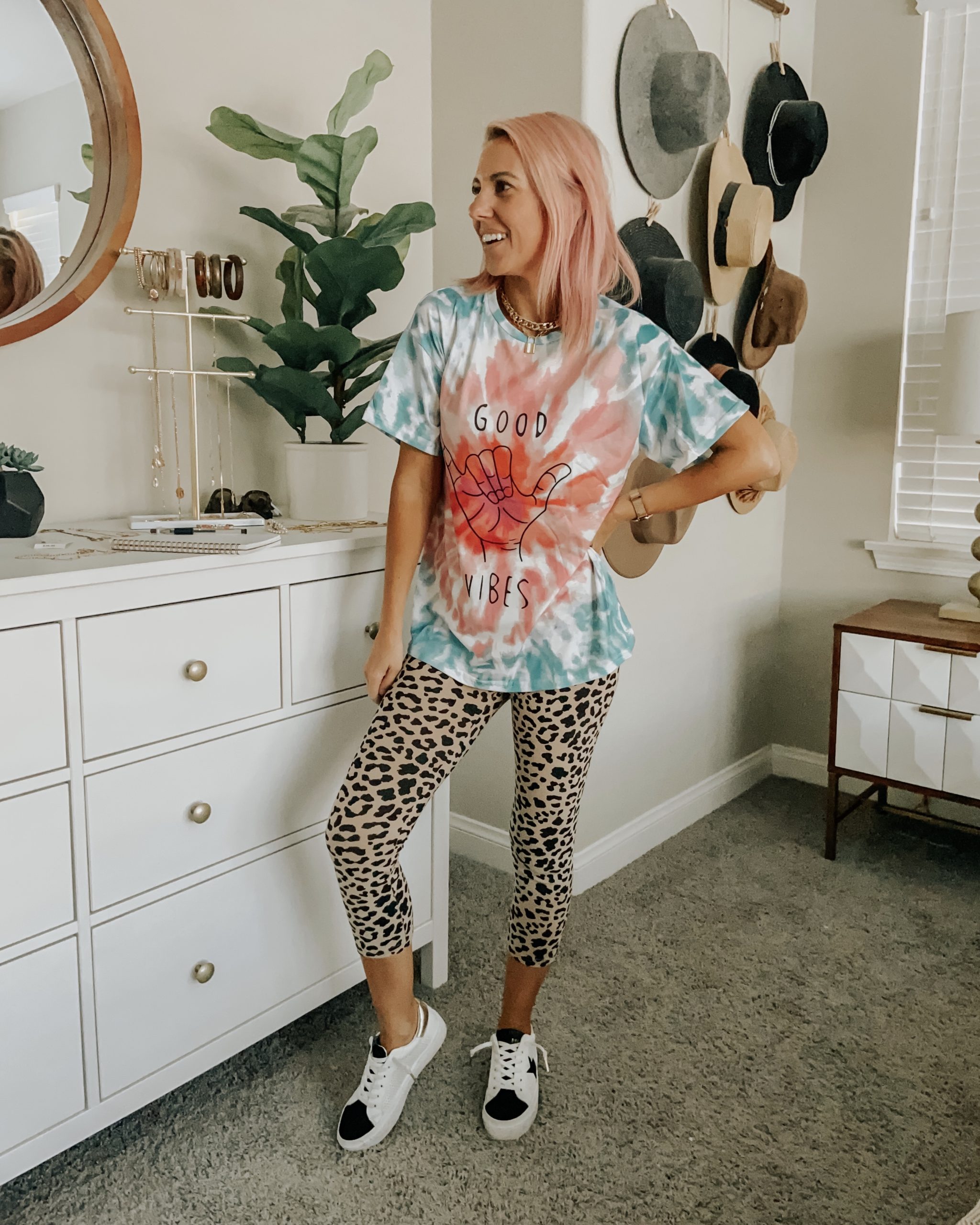 Next I'm going to share a couple dressed up looks with leopard + tie dye.
Style tip: if you want to mix more things with tie dye opt for a more solid style that is easier to mix prints with.
Below I'm wearing a very subtle pastel color tie dye top that acting more as the neutral base and easy to mix and match other prints with. I did a easy front knot and paired it with a fun ruffled leopard skirt to dress up the basic tee. This look would be perfect for a nice dinner date or drinks with friends.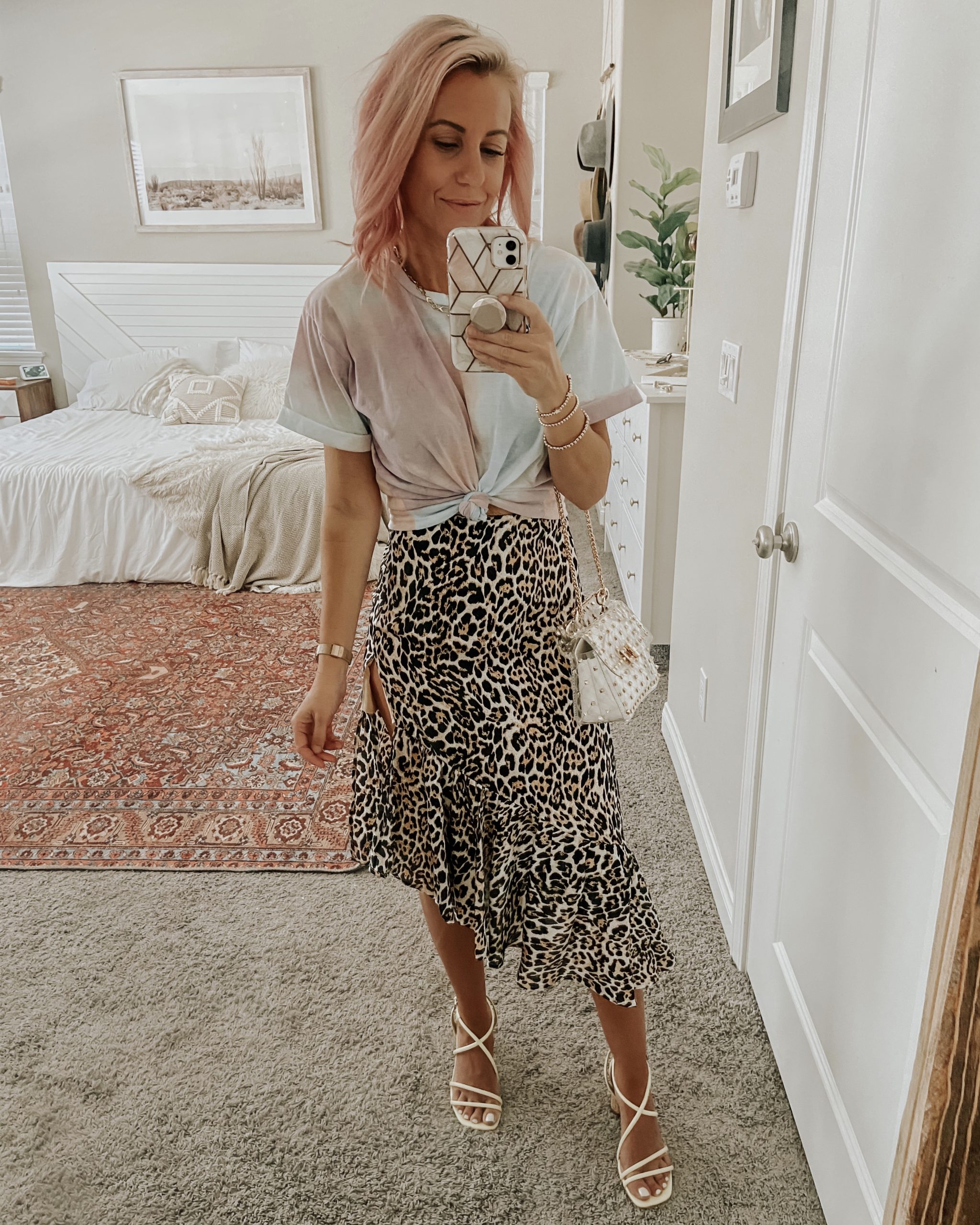 Style tip: when mixing multiple prints or patterns together if you stay within the same color scheme the patterns blend better together.
For the next dressed up look I opted for a tie dye midi skirt and a leopard cami. I added my rainbow striped bag for a little more pop of fun + color.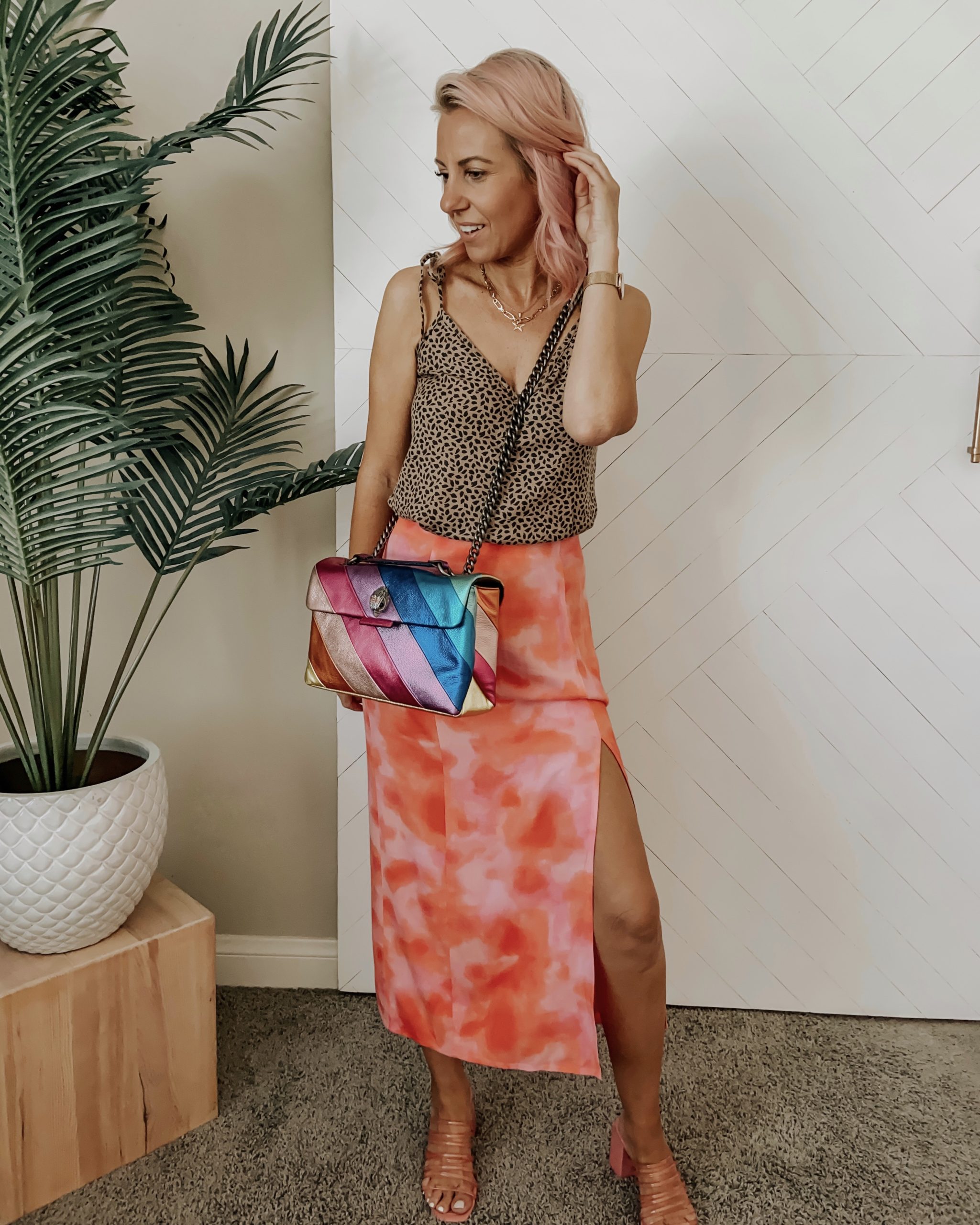 There you have it! Several ways to mix tie dye and leopard print together from casual to dressed up. Which look was your favorite??
I hope this post gave you some inspiration and a few tips to mix patterns and put different styles together! To be honest there are no real fashion rules so just have fun with it!
And as always thanks for stopping by!!
SHOP THE TREND