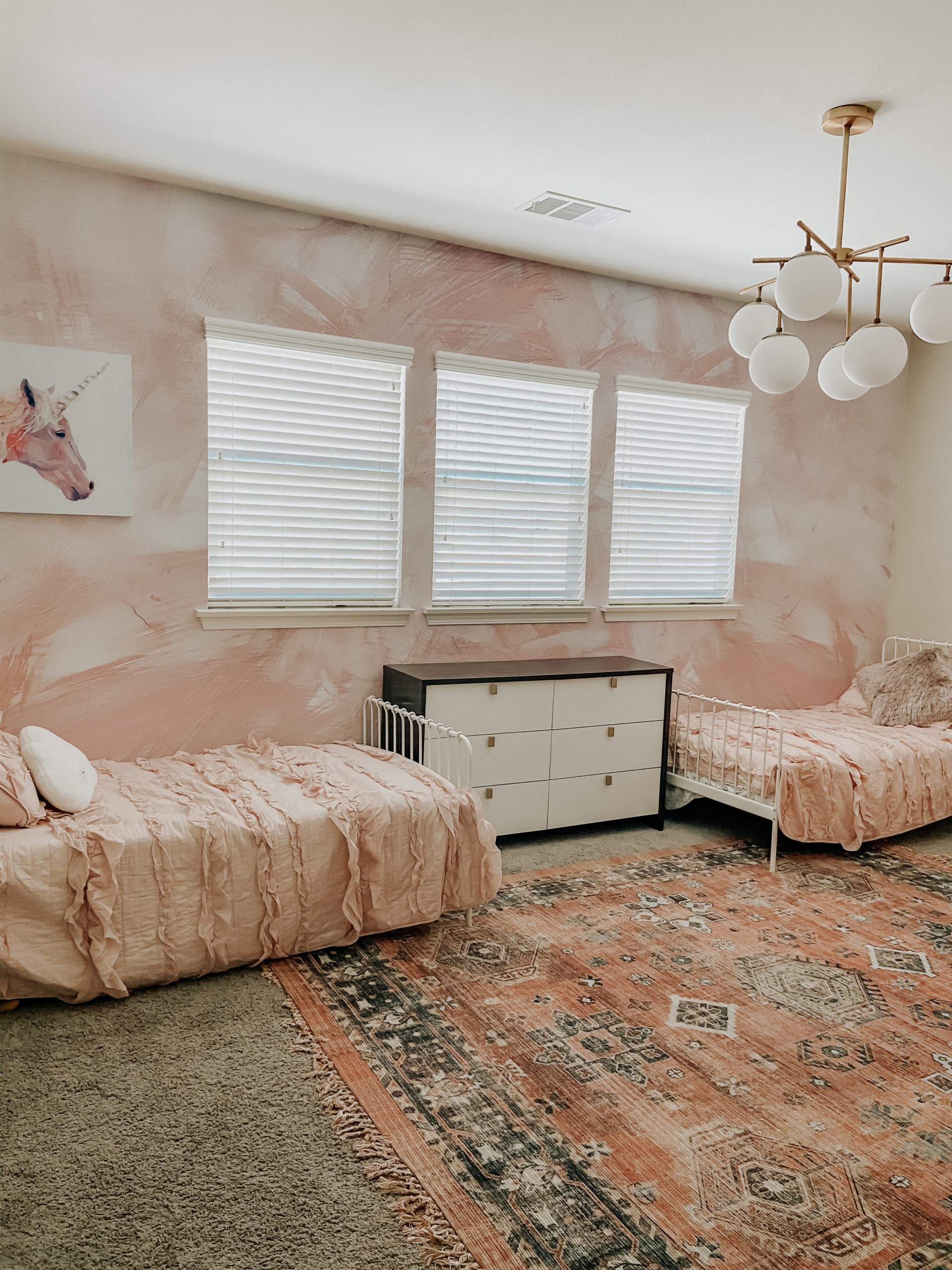 Anyone else working on updating their home while stuck inside?? We've been wanting to update the girls' room for a while now and we finally did it! With the girls getting older we wanted a more age appropriate room and a better reflection of their personalities.
Of course I started by finding inspiration on Pinterest and opted for a boho chic style for the space. The only thing we kept from their old room was their matching beds, and their dresser which we updated. From there we got the rug, shelving unit, bedding and light fixture.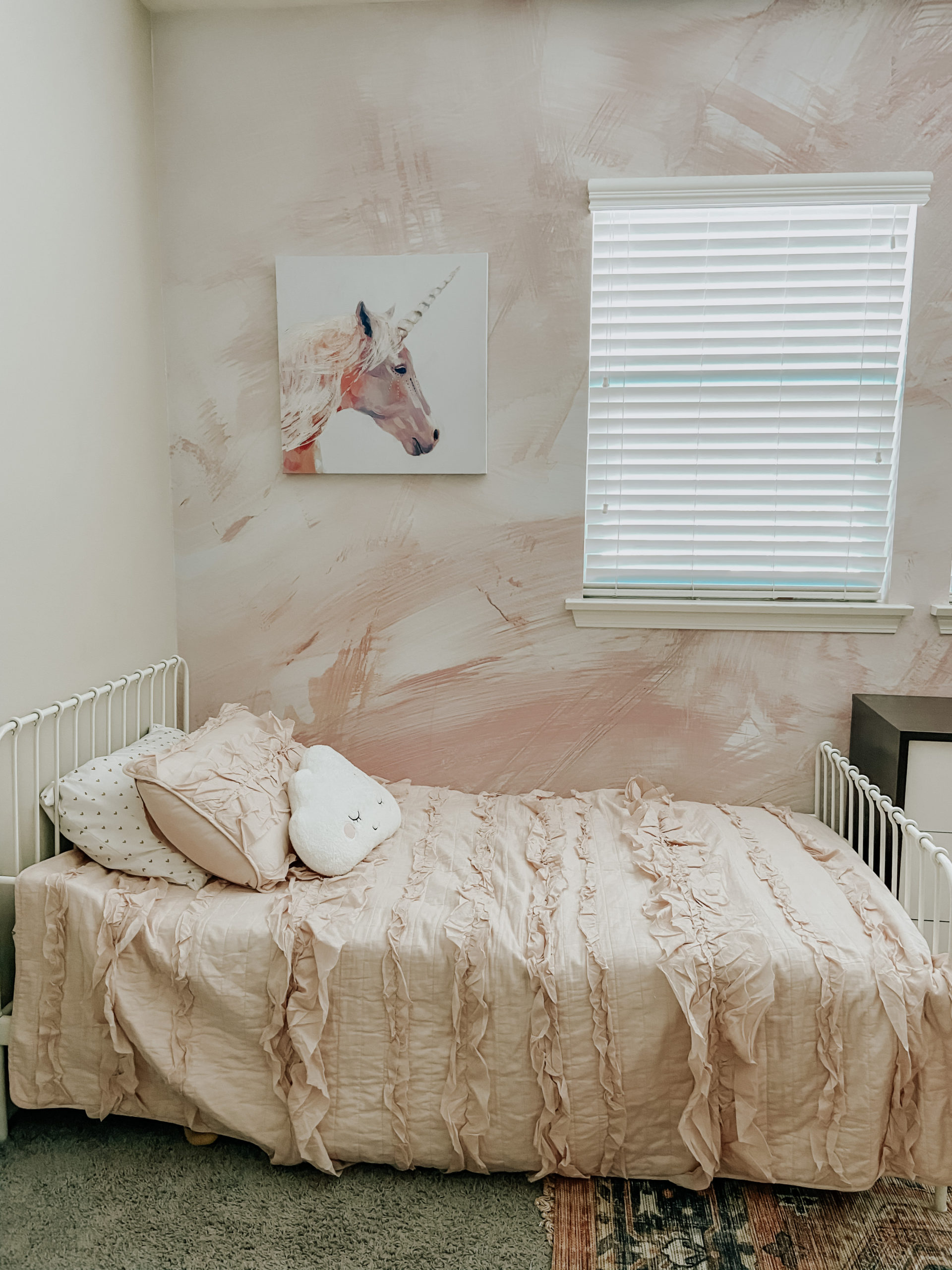 I knew I wanted to put wallpaper on their large focal wall but had no idea what print I wanted. Then I ran across Wall Blush and instantly fell in love with "The Nora" wallpaper and knew it would be perfect in this space. Rod of course installed it and I couldn't be happier with how it turned out.
Best part is they also gave me a discount code for 20% of sitewide with code jaclyndeleonstyle. Trust me you will love all their fun prints and designs!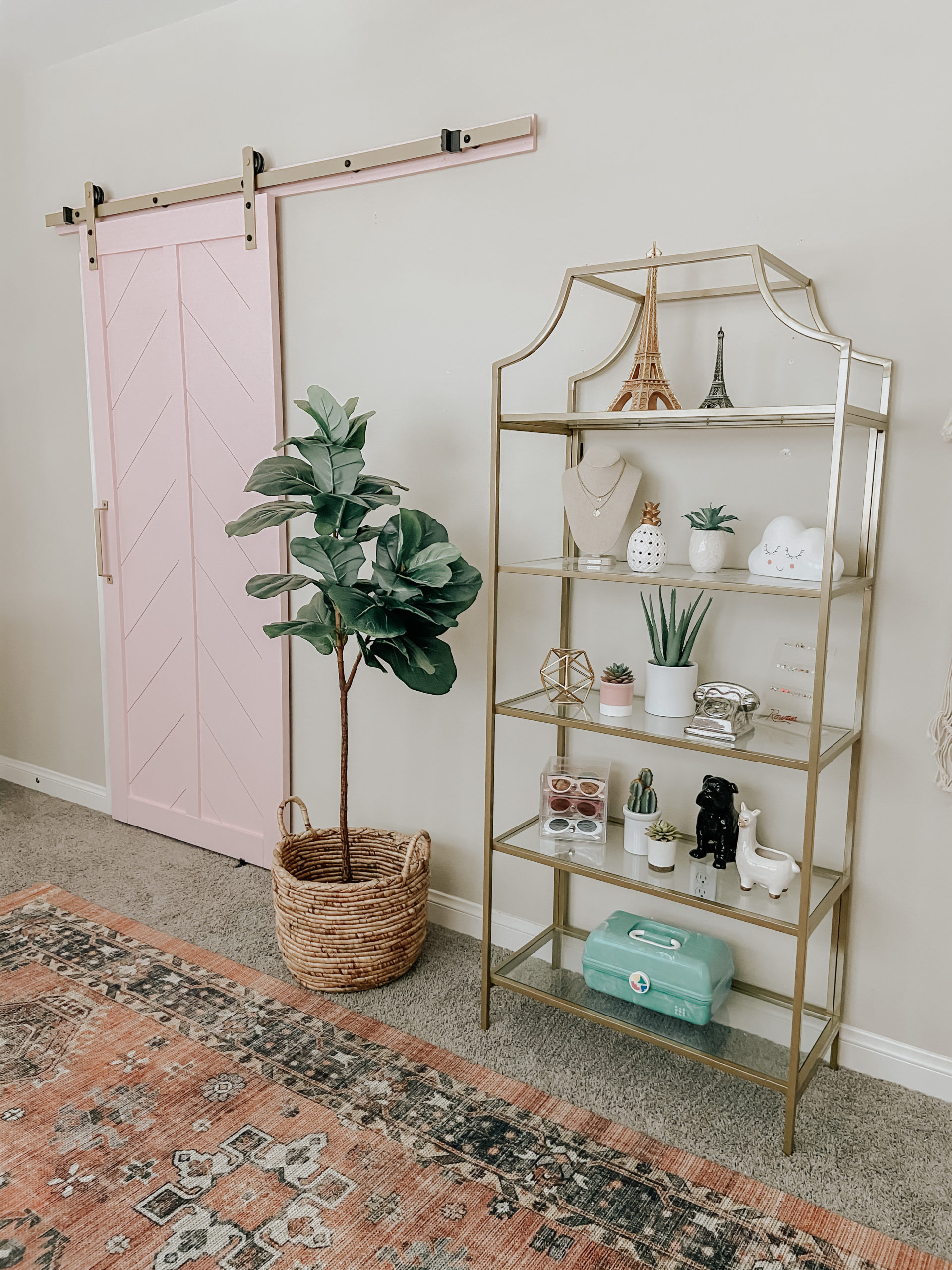 Another big thing we did in this space was the pink barn door. As many of you know Rod's business Rodhandcraft specializes in barn doors. But this one is extra special because the kids made it with him!
I also got this cute shelving unit for the girls to display some of their jewelry and sunglasses. It's a designer dupe and a great price at Walmart! The cute and girlie bedding is from Target and the chic chandelier + boho style rug is from World Market.
And then the finishing touch was the cute hanging boho style chair. We actually picked it up on our last family vacation to Cabo and I love how it completes the space!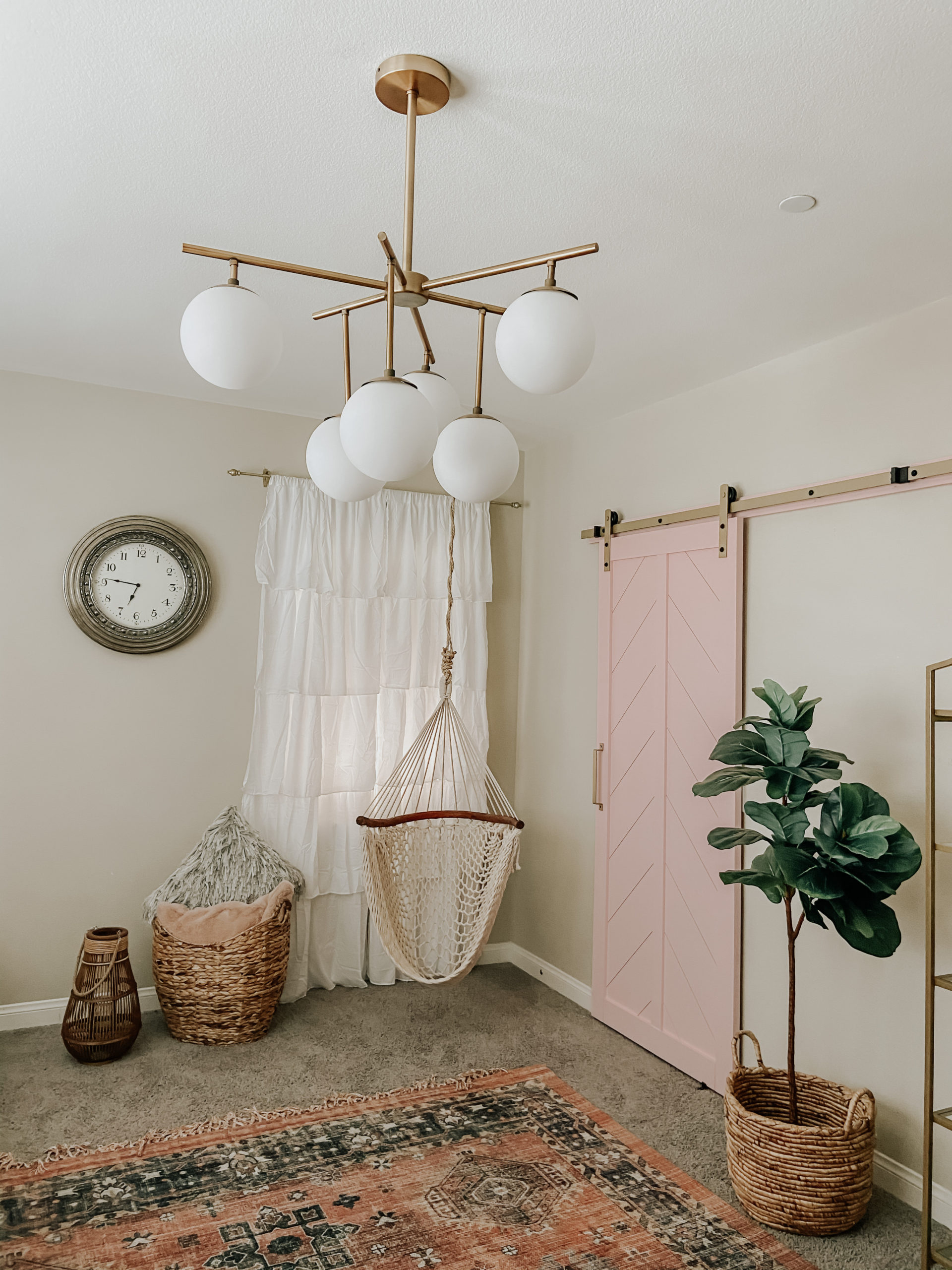 I love how the space turned out but more importantly my girls absolutely love it and couldn't be happier. Let me know what you think below.
I think it's time to start on Hendrix's bedroom update next!