When I found THESE fun iridescent studded block heels I just had to have them. They have 2 big trends this season in one sandal- Iridescent + Studded
First let me tell you that these fun sandals are only $18 and they're super comfy. They only come in full sizes so if you're in between sizes then definitely size up.
Although these sandals are fun I know they can be a little tricky to style so I wanted to quickly share 2 different ways to style them.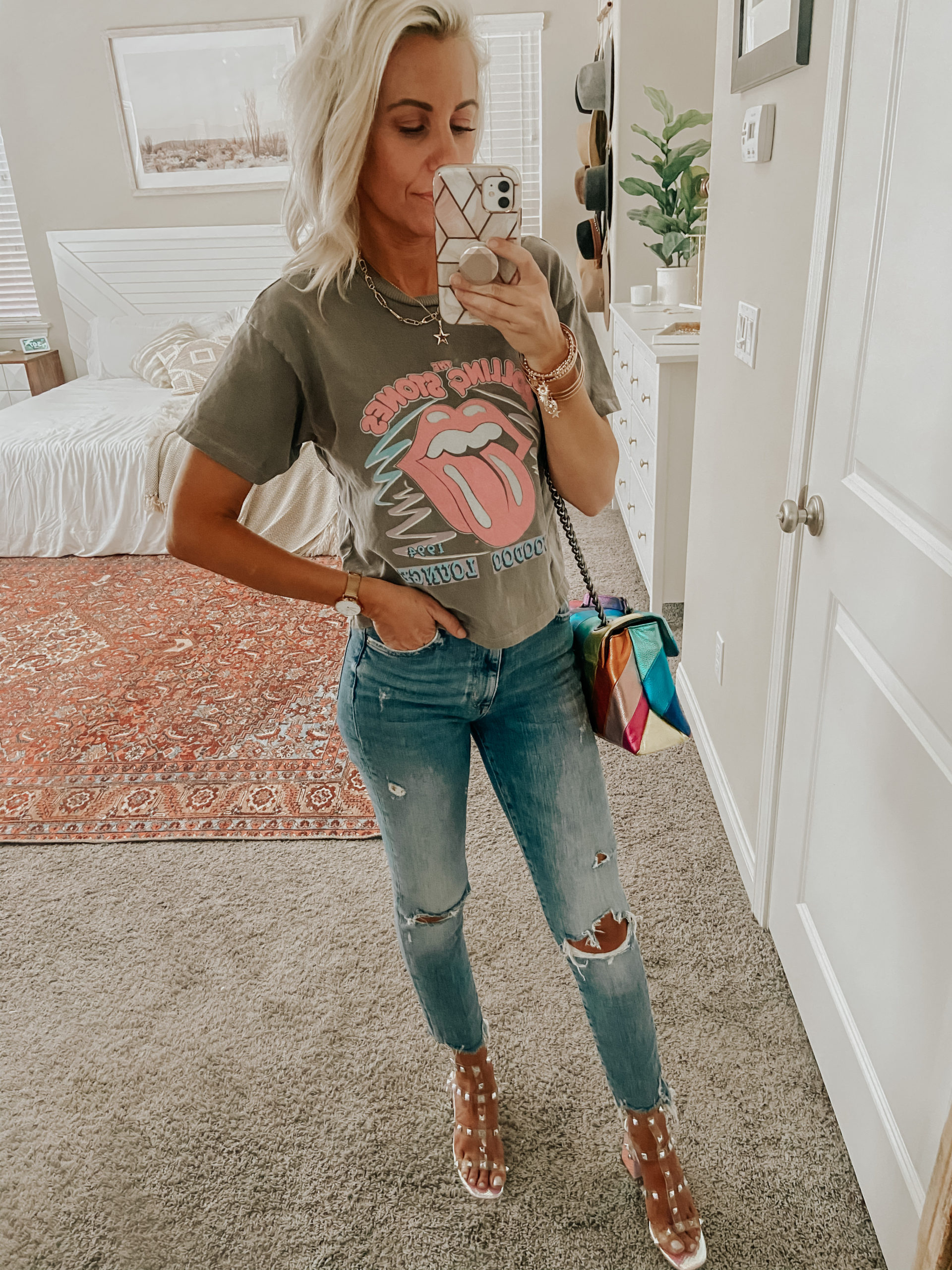 For the first look I paired them with distressed skinny jeans and a graphic tee. I opted for a fun rainbow bag and layered jewelry to complete the look. When pairing these shoes with jeans I recommend getting more of a cropped fit so the shoes really make the statement. This pair has a distressed raw hem at the bottom which adds another element to the look.
I would wear this look to dinner with girlfriends or a casual date night. You could also swap out the graphic tee for a cute statement sleeve top or even a great bodysuit to dress it up a little more.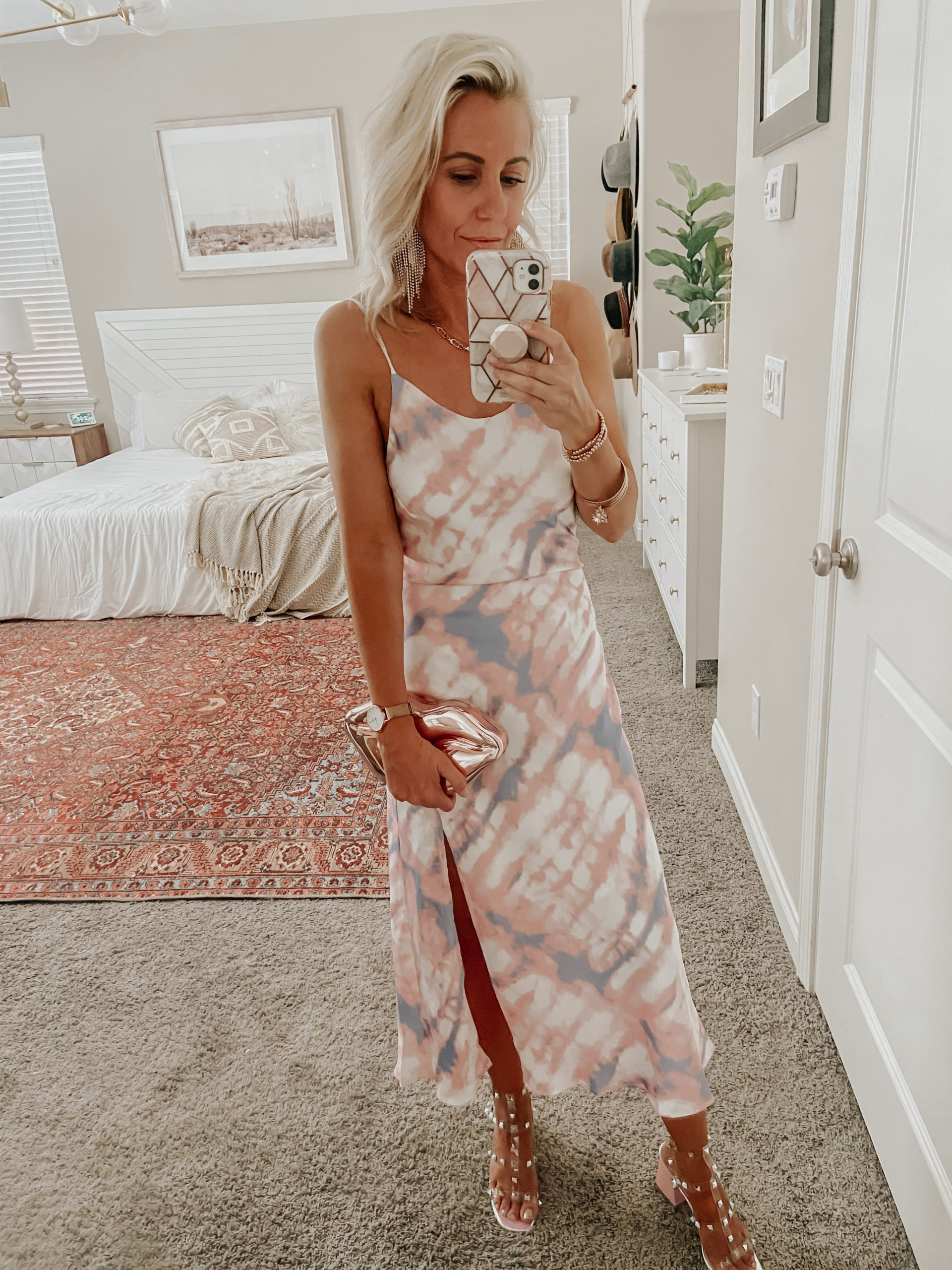 For the next look I wanted to share how these heels can be all dressed up. Here I opted for a tie dye slip dress with a high slit. I love how the midi length of the dress allows for emphasis on the heels. I added statement earrings and a rose gold clutch to complete the look.
Although these are edgier shoes you could also pair them with a girlie floral dress. Think of iridescent as being similar to a nude and it can go with just about anything. A simple lace mini dress would be really cute too!
Well that's it- 2 easy ways to style these iridescent studded sandals! I'd love to hear which look is your favorite.
Hope this brings you a little inspiration! As always thanks for stopping by!