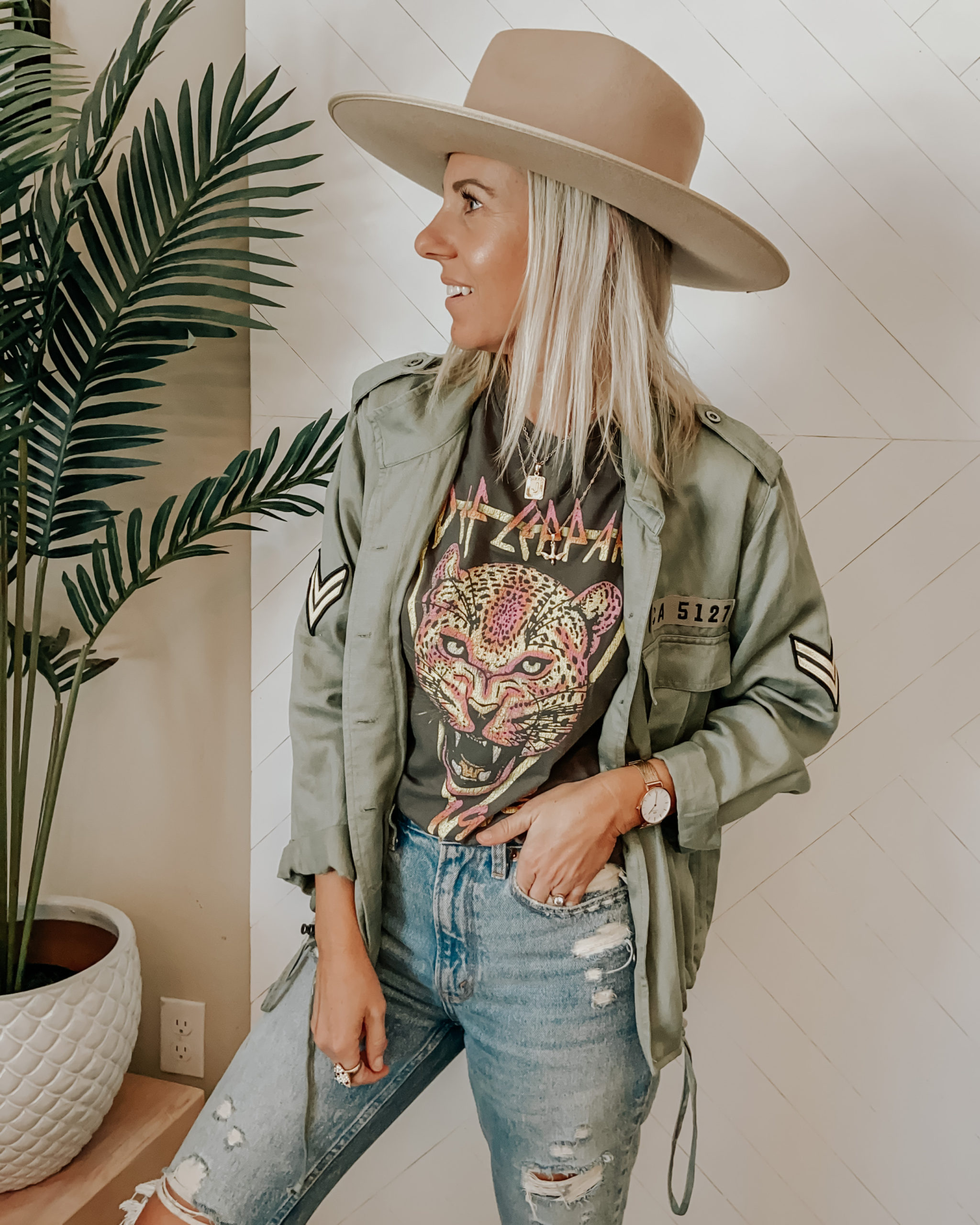 Happy New Year!!  I can't believe it's not only the end of 2019 but the end of a decade!  It's been such an amazing year!  Thought I would run down my top 10 best sellers of the year as well as a few favorites!  To be honest I'm not at all surprised by the list and I'm sure you've purchased at least one of these yourself.
Here you have it- top 10 of 2019!!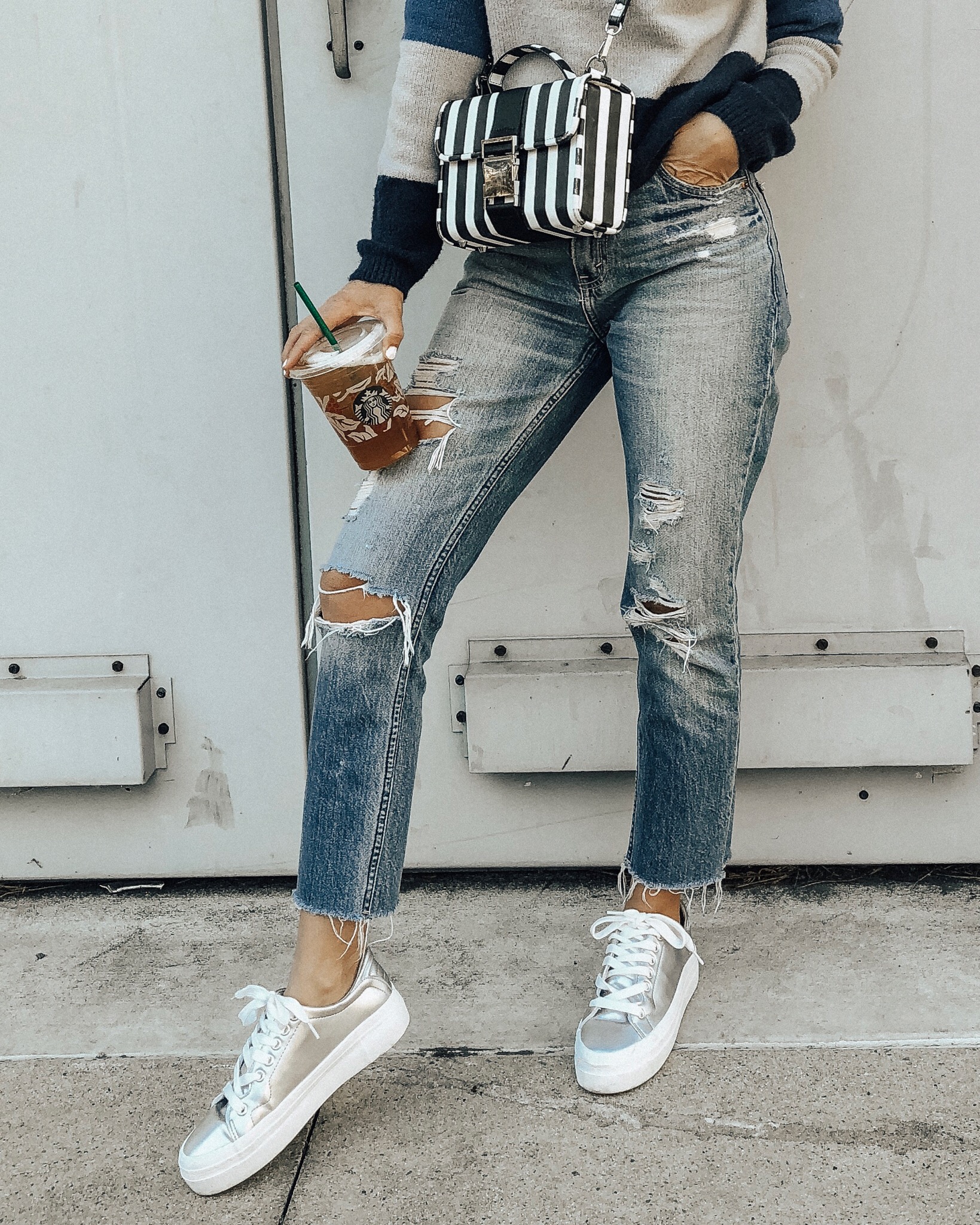 It's no secret I'm a huge fan of Abercrombie jeans and their Mom jeans are my absolute favorite!  I have too many pairs to count and so it's no surprise they made the top 10.  If you haven't tried this trend yet you're seriously missing out.  Here's a few more favorites: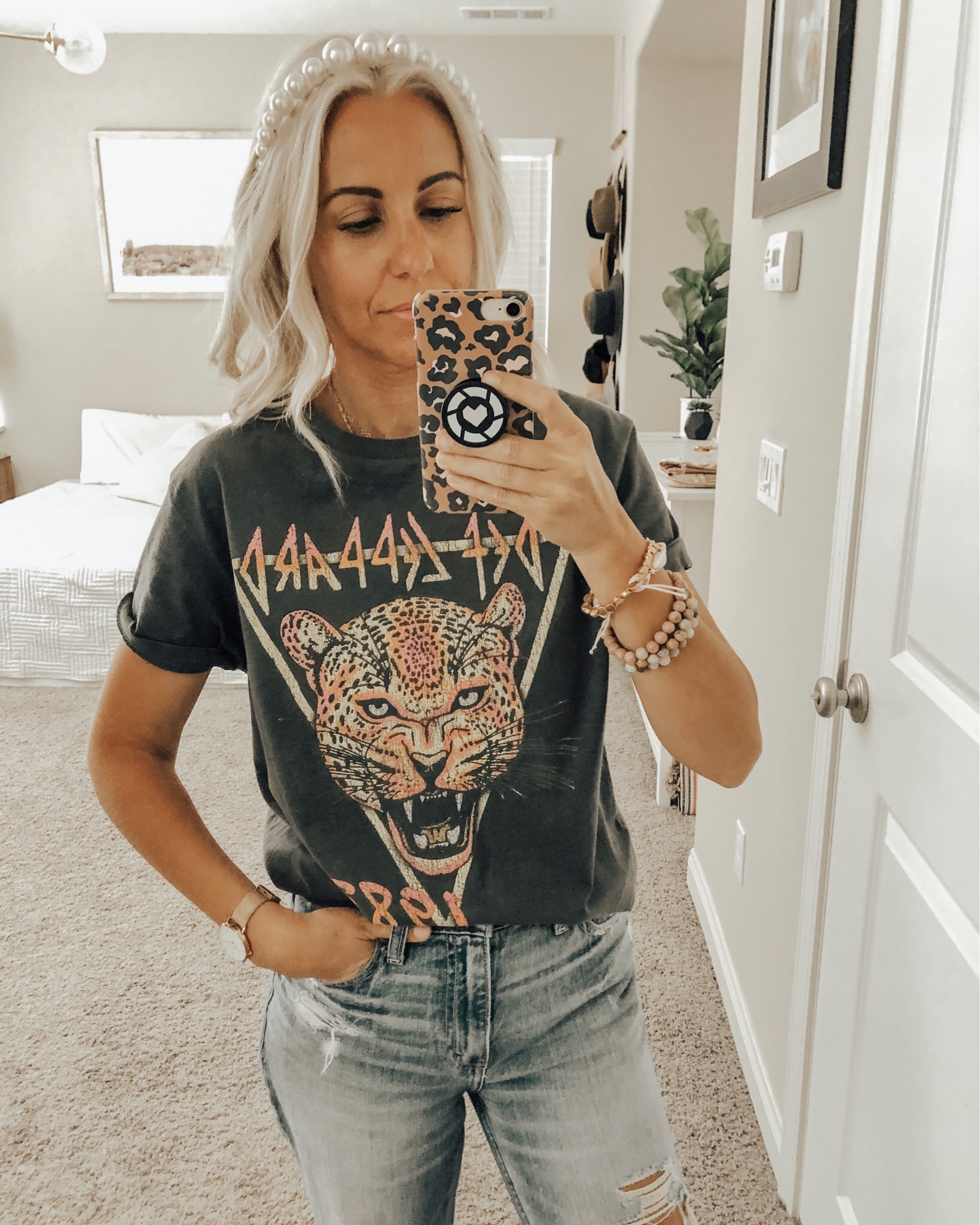 I love a good graphic tee and this one might be one of my all time favorites.  And it looks like it was one of yours too.  It's under $30 and an Amazon prime find too!  Here's a few more of my favorite graphic tees: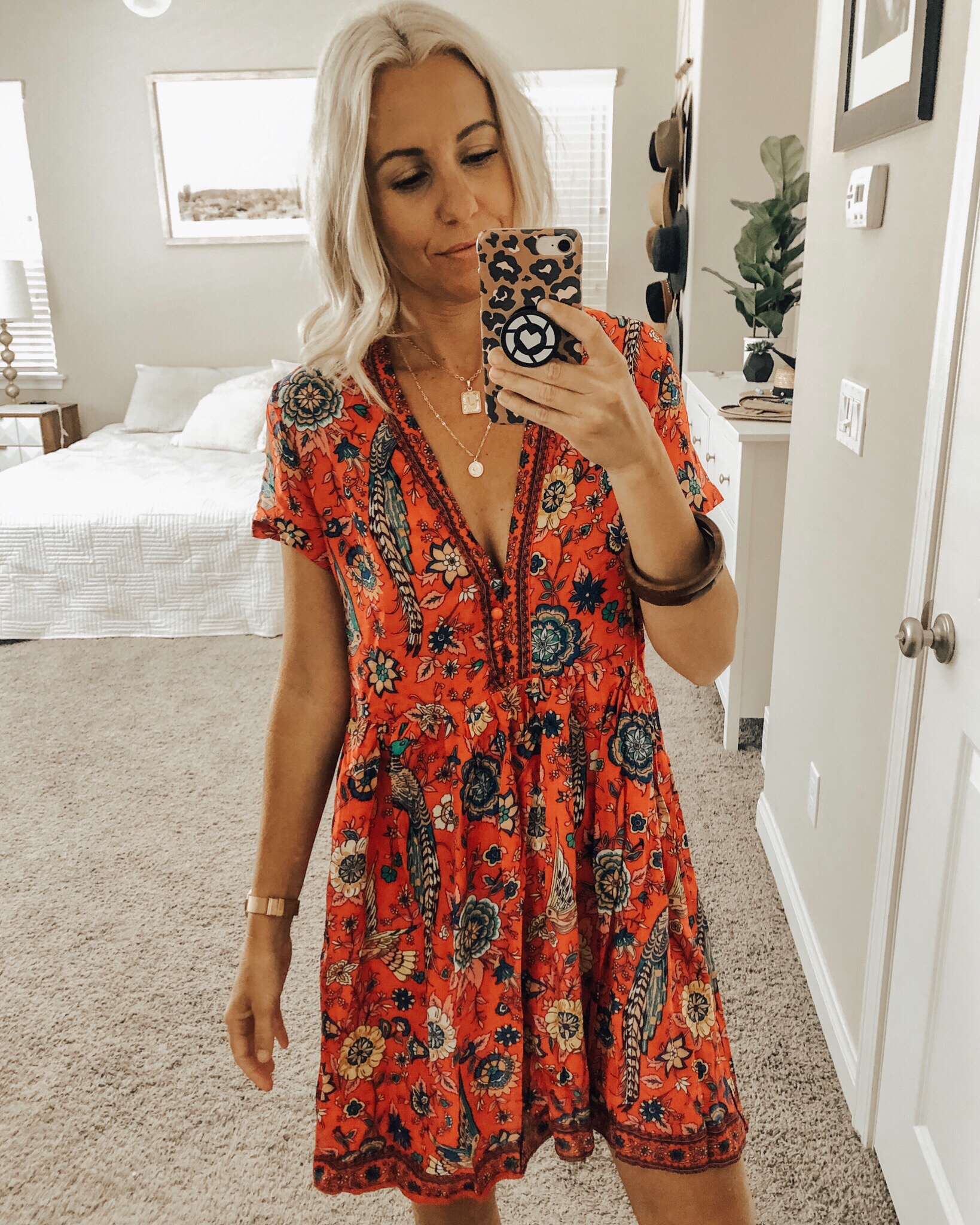 8- AMAZON RED FLORAL BOHO DRESS
I call this my Free People dupe floral dress because the quality is just as good but the price is only $17.  While it looks like this exact color is sold out there is still several similar styles which you can grab here: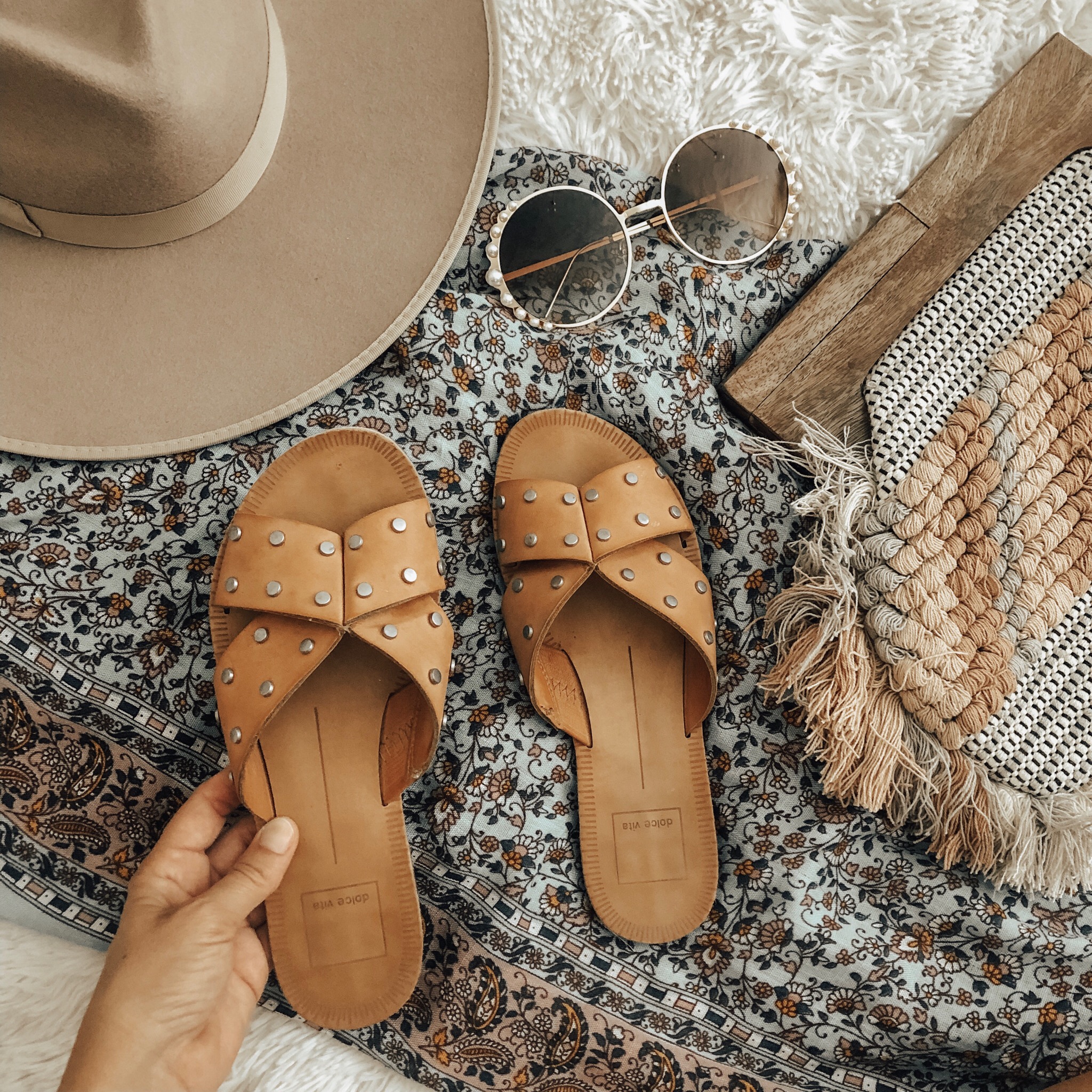 These studded sandals were probably my most worn flat sandals of the summer.  They are so easy to slip on and head to the pool, beach or wherever.  They also come in a couple other colors and are currently on SALE!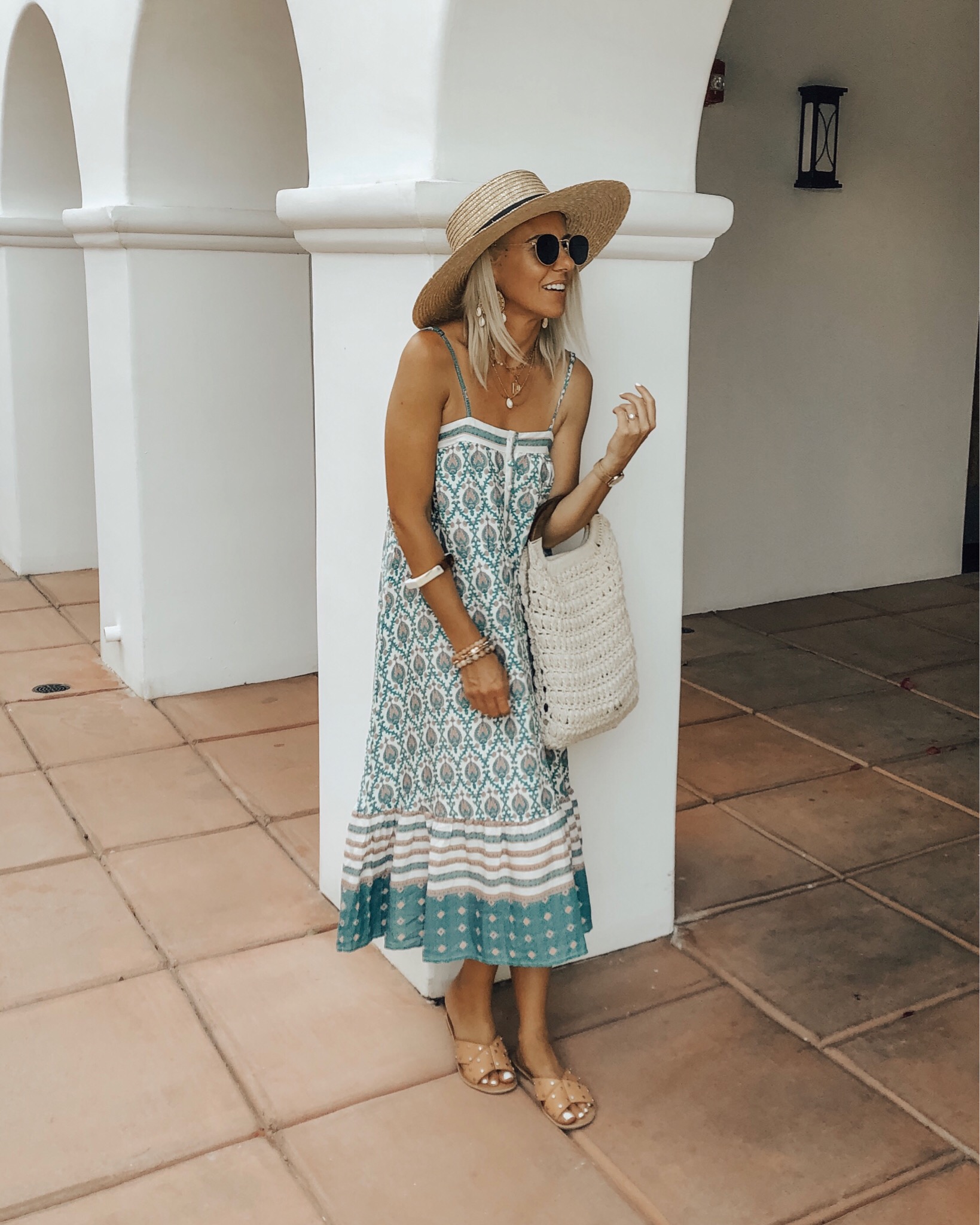 This might have been my favorite summer dress last year!  I got it just before our Anniversary getaway trip to Palm Springs and couldn't stop wearing it.  It's lightweight and comfy and you can easily dress it up or down!  Looks like this exact dress is currently sold out (hopefully it will be back in the Spring) but I found several similar cute ones here: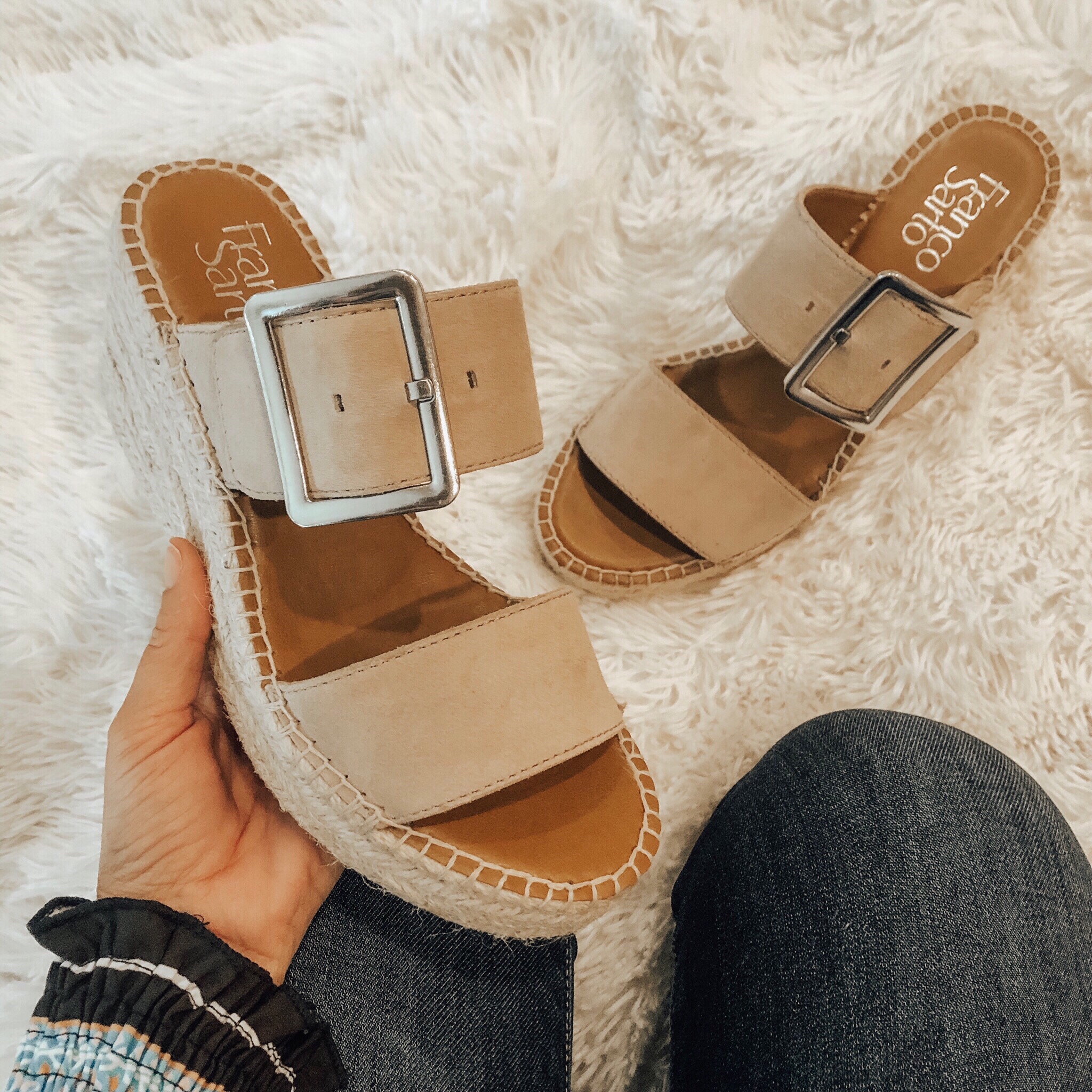 5- FRANCO SARTO WEDGE ESPADRILLE
These were hands down my favorite sandal of the year!!  They are the perfect heel height so you can wear them all day long and they go with absolutely everything! They come in a few other colors too but I love the neutral.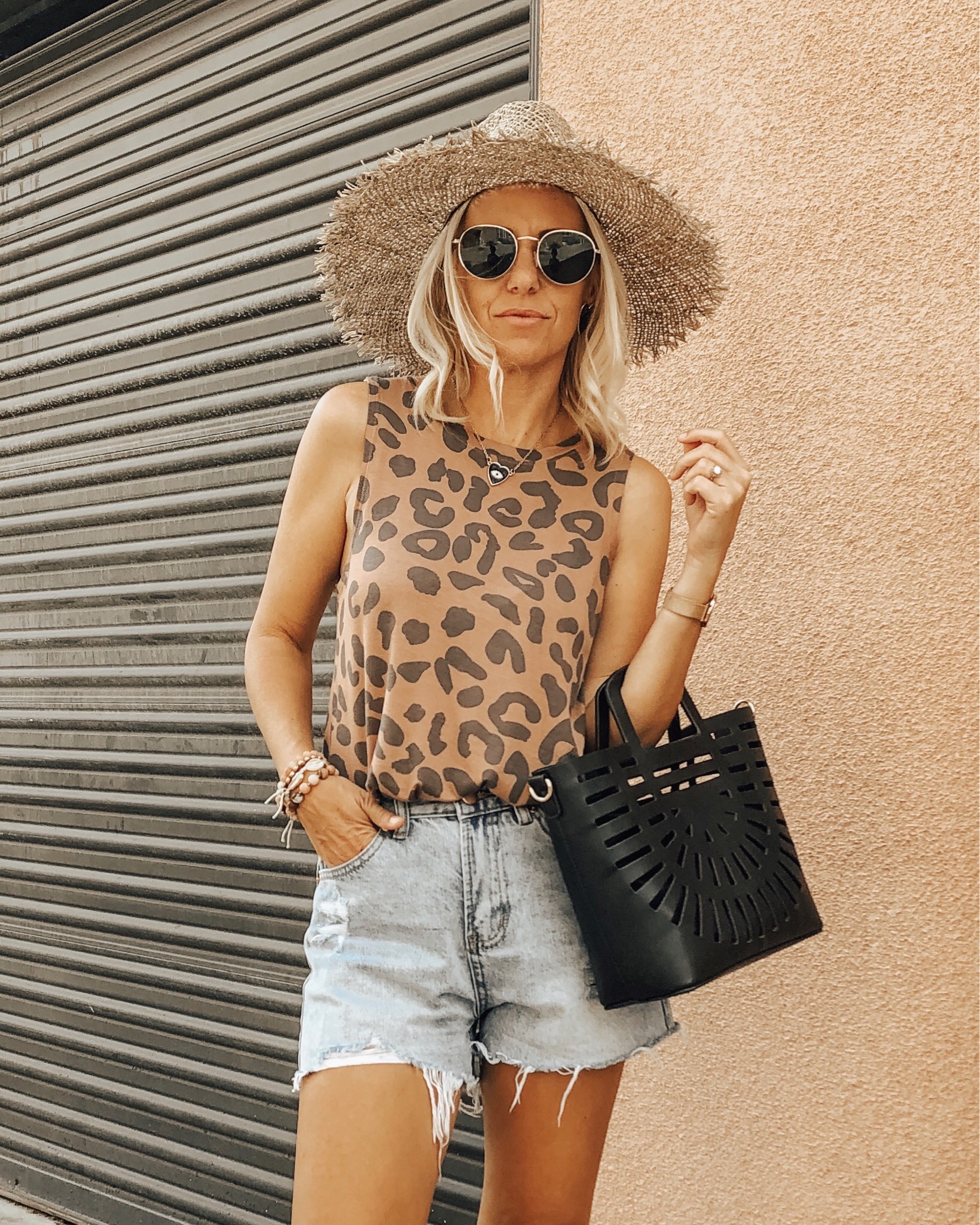 I love me some animal print and this super cozy leopard tank sure was a popular one!  Unfortunately this Target find is sold out but I found a few cute ones here: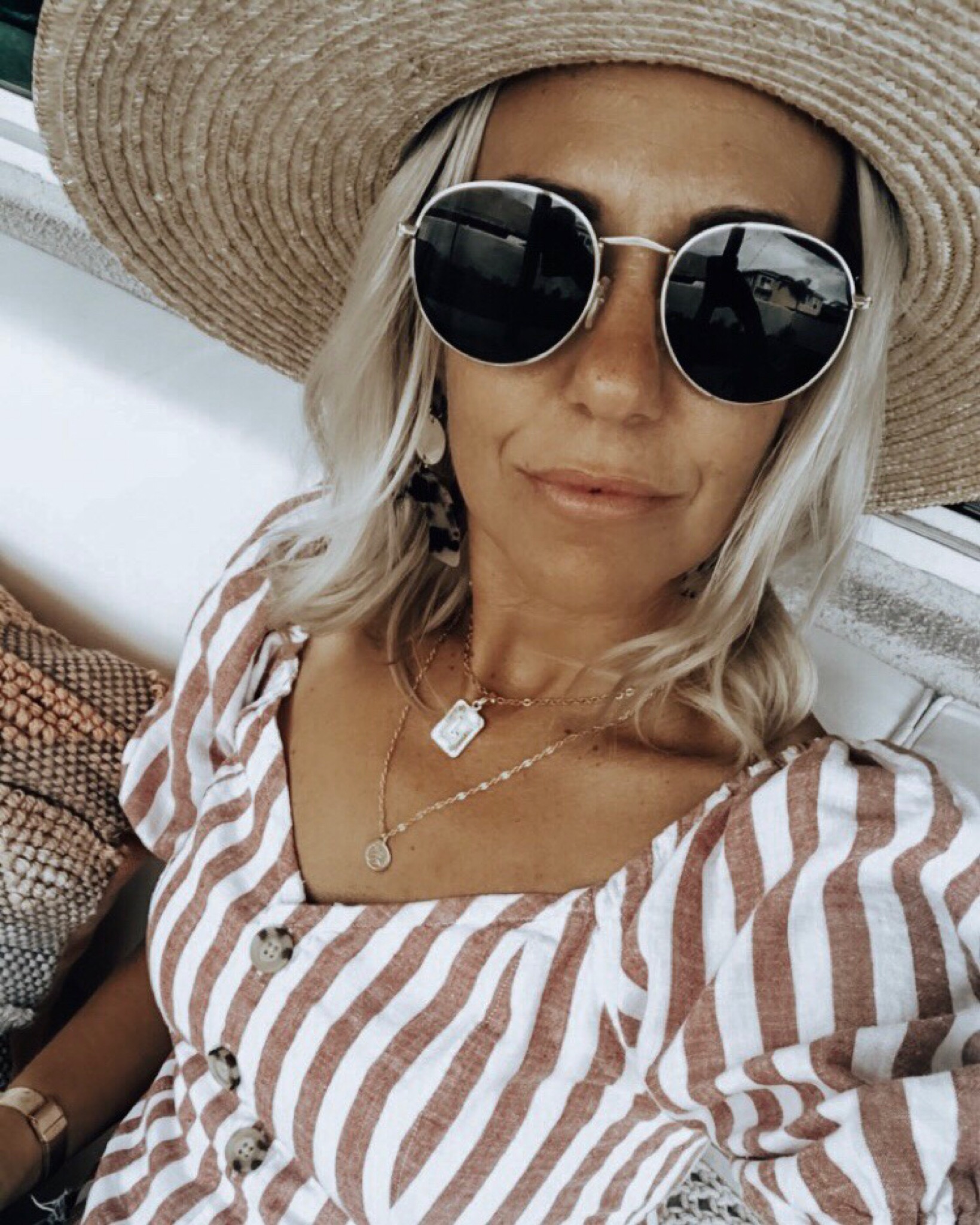 This necklace is hands down my most loved and worn necklace of the year.  I had my eye on the designer one from Nordstrom but couldn't get myself to spend the money.  I searched high and low and found this amazing dupe on Amazon.  The quality is amazing as I've worn it a million times and it has not tarnished at all.  Best part is it's under $10 and also comes in silver.
I actually got these platform sandals the year before last and I'm still obsessed!  They were a top seller in 2018 and to no surprise they are back on the top 10 for 2019.  They are such a popular sandal that they now come in tons more colors.  Super comfy and a must have sandal!!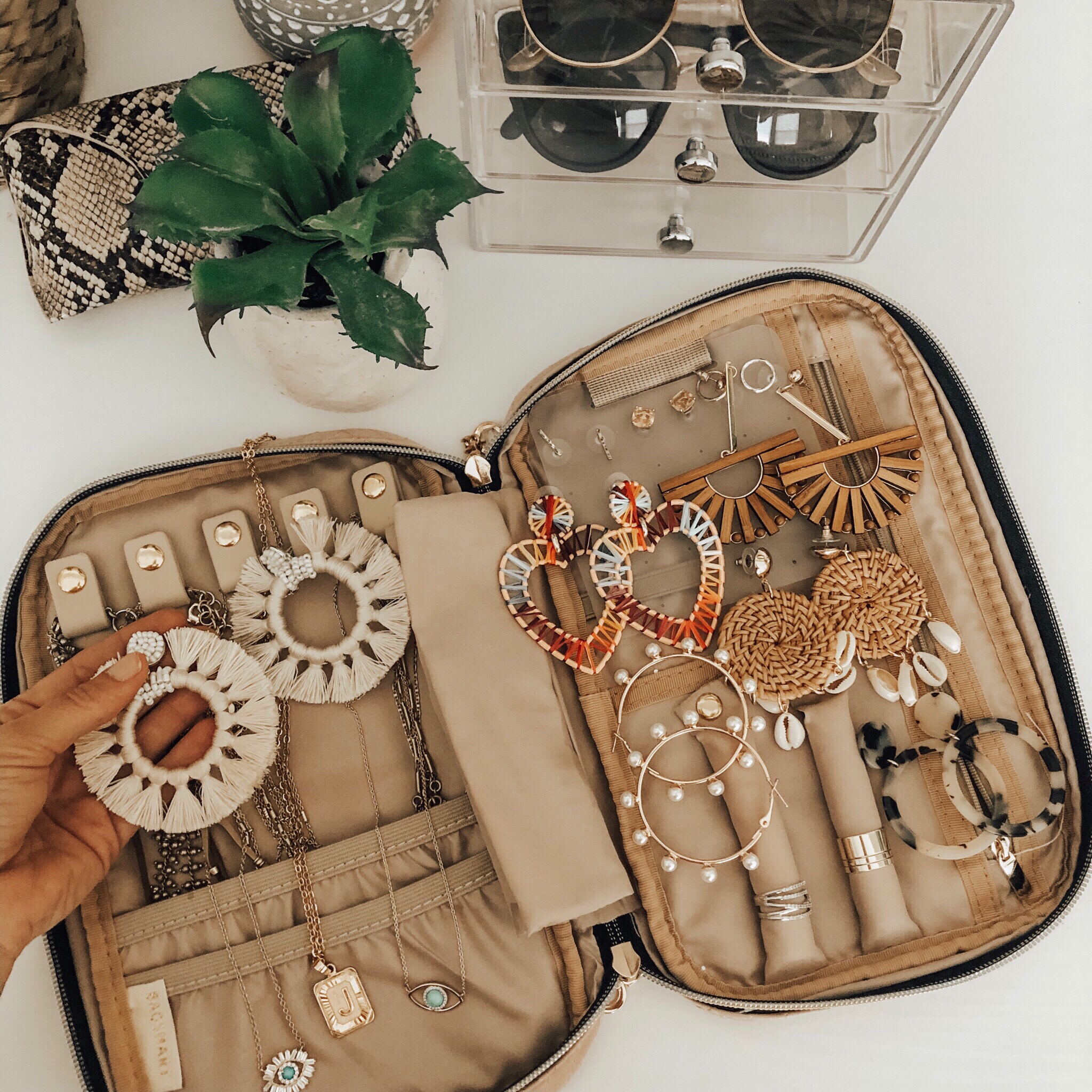 No surprise that this Amazon travel jewelry case came in at #1.  It was the winner by a landslide and several was number one several months in a row!  You know I love my accessories and I always found my jewelry getting tangled when I traveled so this jewelry case has been a complete game changer for me!  It also comes in a smaller size (my mom has THIS one and loves it) if that's more your style.
There were also many of my favorites that didn't quite make the top 10 but were in the top 25 and a favorite to many of you.  So here's a quick roundup of other top selling items that you loved in 2019.

Can't wait to see what 2020 brings!!  Thanks so much for supporting my little space!  It means the world to me that you follow along and shop from me!  Happy New Year!!