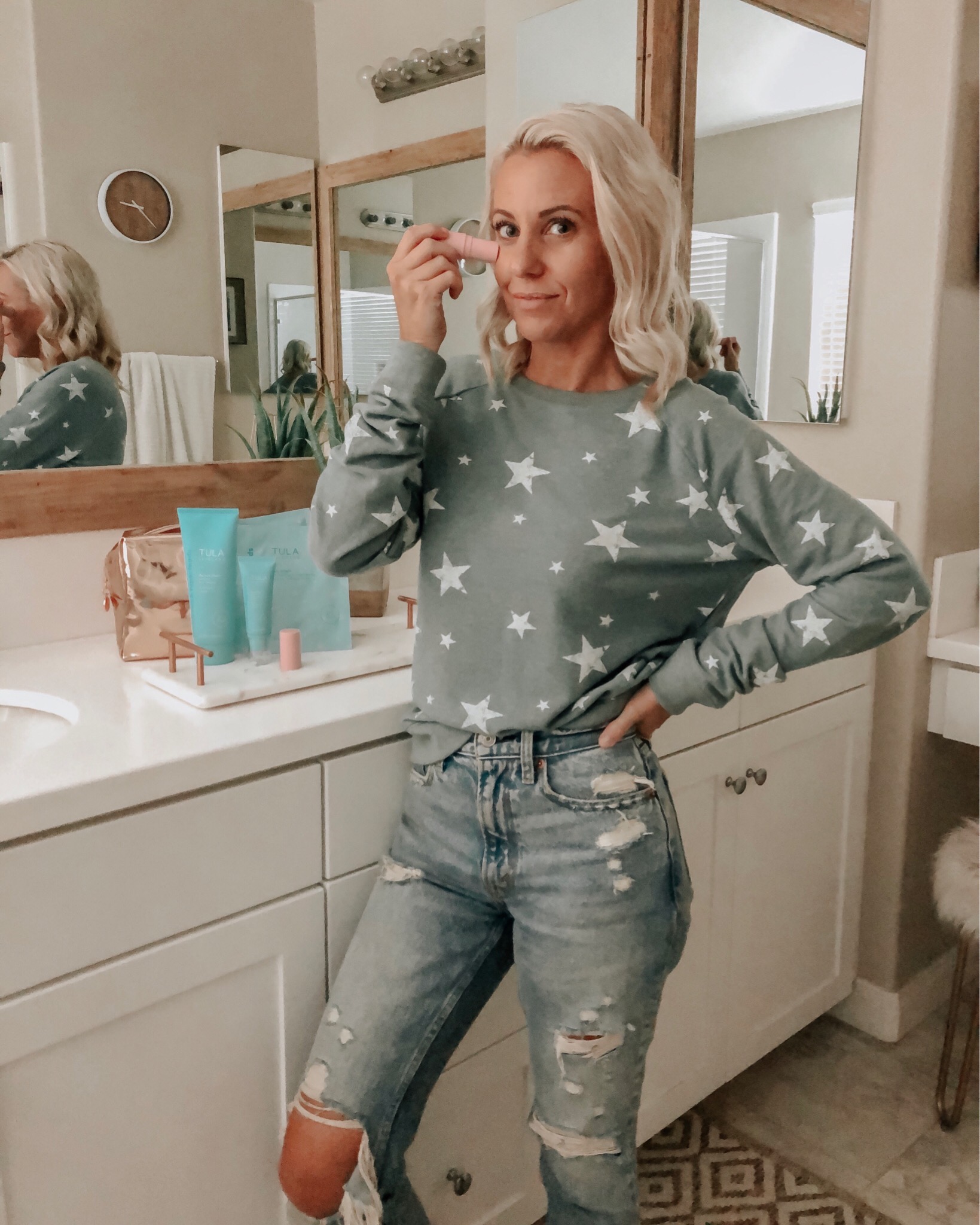 If I could only pick one beauty favorite from 2019 it would be hands down the glow & get it balm.  It has become a staple for me and I can't get enough of it.  I love to use it in the mornings to instantly as well as an afternoon pick me up if needed.  It instantly cools and hydrates the skin so I look refreshed and energized.  I also love that it doubles as a highlighter for the perfect flow!  You can apply it under or over makeup and it's a must-have travel item!
I don't know about you but I am someone that constantly suffers from chapped lips and this product has been a complete game changer for me!  Not only do I put it on every night before I go to bed but I also apply it every morning.  When my lips are really chapped I do a quick lip scrub with the TULA so polished exfoliating scrub and then apply the lip mask and it completely transforms my lips.  Now I don't think I could ever go without this stuff!
3- GRACE & STELLA DEAD SEA MUD MASK
If you know me you know I love a good face mask and this mud mask is at the top of my list.  You can check out my post on my favorite face masks HERE.  I first discovered this brand when they reached out to me for a collaboration.  Once I tried their products I was hooked!  I love how this mask detoxes my skin and leaves it feeling clean and fresh.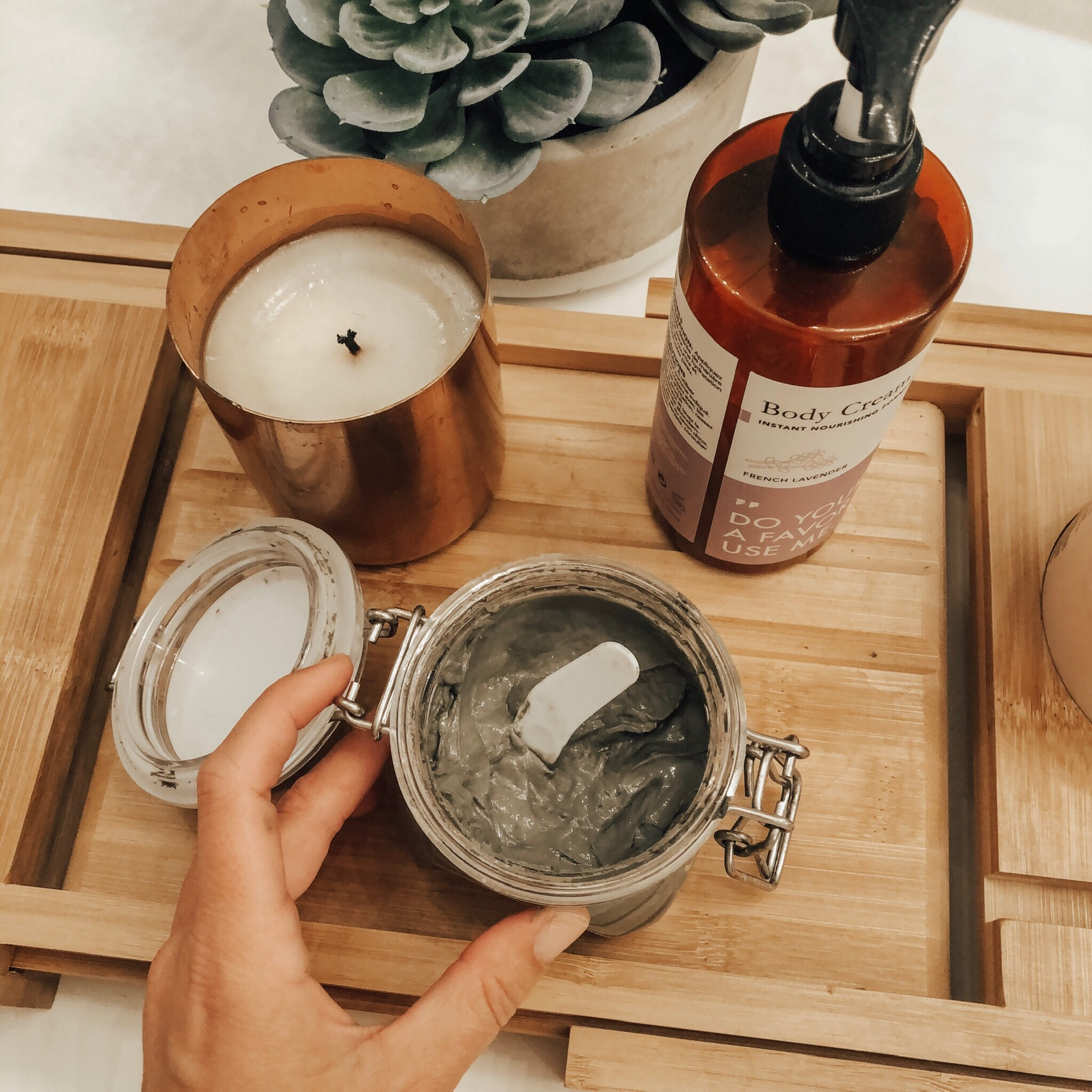 4- SOL DE JANEIRO MOISTURIZING SHOWER CREAM GEL
I first got this body wash in my FabFitFun box and now I'm completely obsessed!  It smells like a tropical vacation and is so moisturizing.  I loved the scent so much I got the body spray and the travel set so I can take them on vacation with me as well.  Definitely plan on trying more products from Sol De Janeiro but this shower gel cream is a must have in my book!
A while ago I made the switch to natural deodorant and now I will never go back.  I tried several highly recommended brands (read about my journey HERE) and this one quickly became my favorite.  If you know me I am very particular when it comes to scents and I love a good tropical beach smell.  This one smells amazing and it really does keep me smelling fresh all day.  And of course it's great to know that I'm not damaging my health in the process.
6- ISLE OF PARADISE SELF TANNING DROPS
These self tanning drops are a game changer!  I heard tons of people rave about the Isle of Paradise tanning line so I bought the set of drops, mouse and spray.  I didn't really like the way the spray worked (didn't go on evenly) and the mouse was overall pretty good but the drops are my favorite.  I only use it to my face and I love the nice natural tan it gives.  I add a couple drops to my face moisturizer (I use THIS Tula one) and I apply it to my face.  A little goes a long way and don't forget to wash your hands after- otherwise they'll be tan too.
I have been using this lash enhancing serum for a couple years now and I can't live without it.  I always get compliments on my lashes and people assume I wear lash extensions but the reality is this Lash Boost really works!  If you're new to this product I would recommend putting it on once every night before bed for the first two weeks and then once your lashes are where you want them you only need to use it around 2x's per week to maintain.
I've been using this hair treatment on my ends for a couple years now and it's completely transformed my hair.  I have color treated hair and my roots get very oily while my ends are extremely dry.  I always put this oil on my ends after every shower and sometimes more when needed.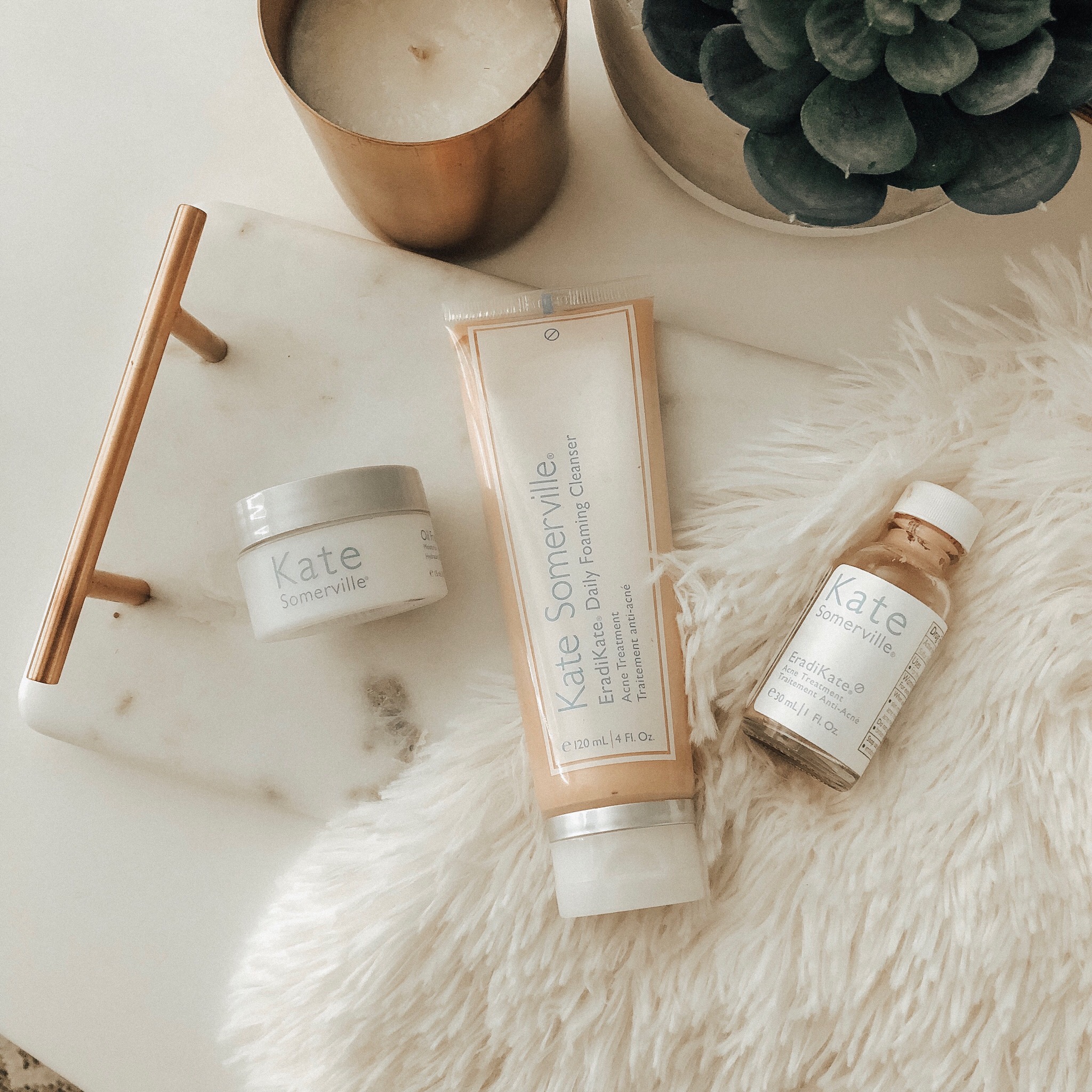 9- KATE SOMERVILLE ERADIKATE ACNE TREATMENT
I have acne prone skin and this spot treatment is a must-have for me.  I initially found this product when they reached out ot me for a collaboration.  Although I love so many of Kate Somerville's products this one is definitely my #1>  Whenever I get any acne flare ups I apply this at night to the spot with a q-tip and by morning it's totally gone or at least a huge improvement.  Little tip: don't shake the bottle and make sure to dip the q-tip all the way to the bottom to get the full application.
10- TULA PURIFYING FACE CLEANSER
This is hands down my go to face cleanser!  It's light, smells amazing and makes my skin feel so fresh and clean.  It's a gel cleanser that goes deep into pores to remove impurities. It has Probiotics + superfoods to help condition skin without drying it out. It's great for all skin types.  Since I have acne prone skin I often do a double cleanse and this cleanser is always my first step.  And as you know I love so many of Tula's products but not all could make the top 10.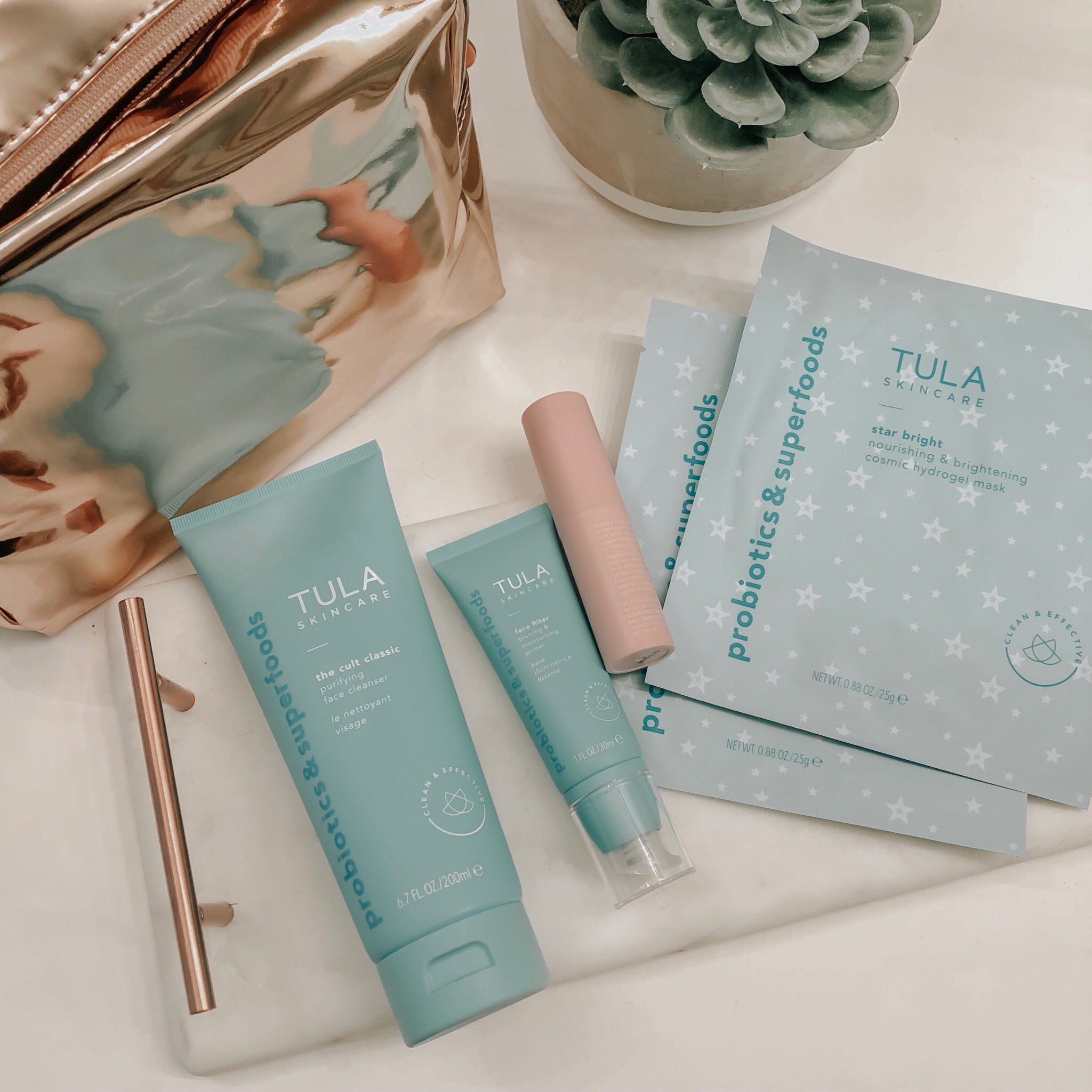 SHOP TOP 10 MUST-HAVES

HONORABLE MENTIONS

Thanks for stopping by!  What are you beauty must-have's?  If I didn't list it let me know and I'd love to try it!