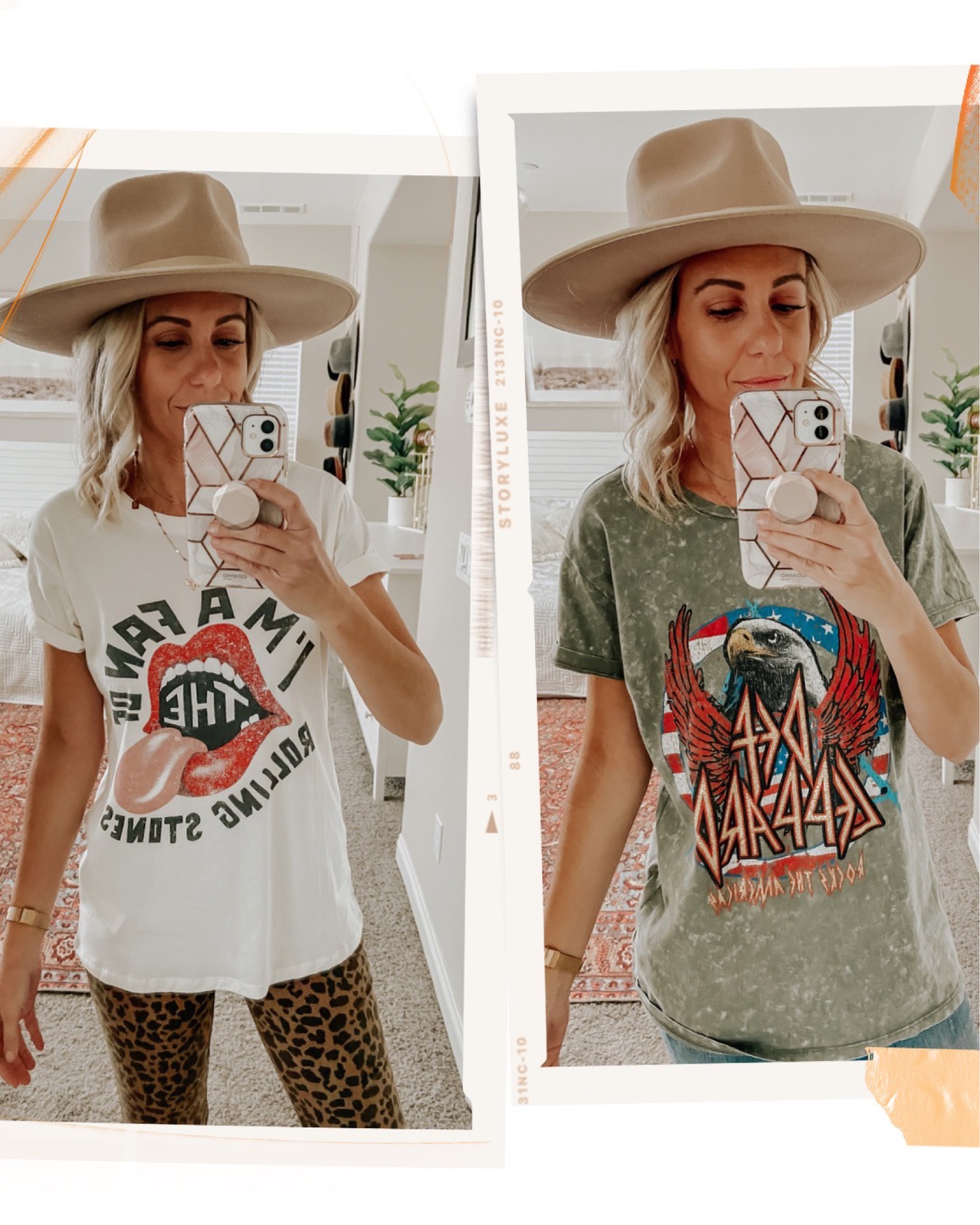 Yep I'm graphic tee obsessed!!
Graphic tees are my #1 go to top these days and I can't seem to stop.  This 90's trend is back in a big way and I couldn't be happier about it!  They go with absolutely everything from a skirt to denim and they're so comfy to wear.  I probably have 10 different types of Rolling Stones tees and that's just the beginning.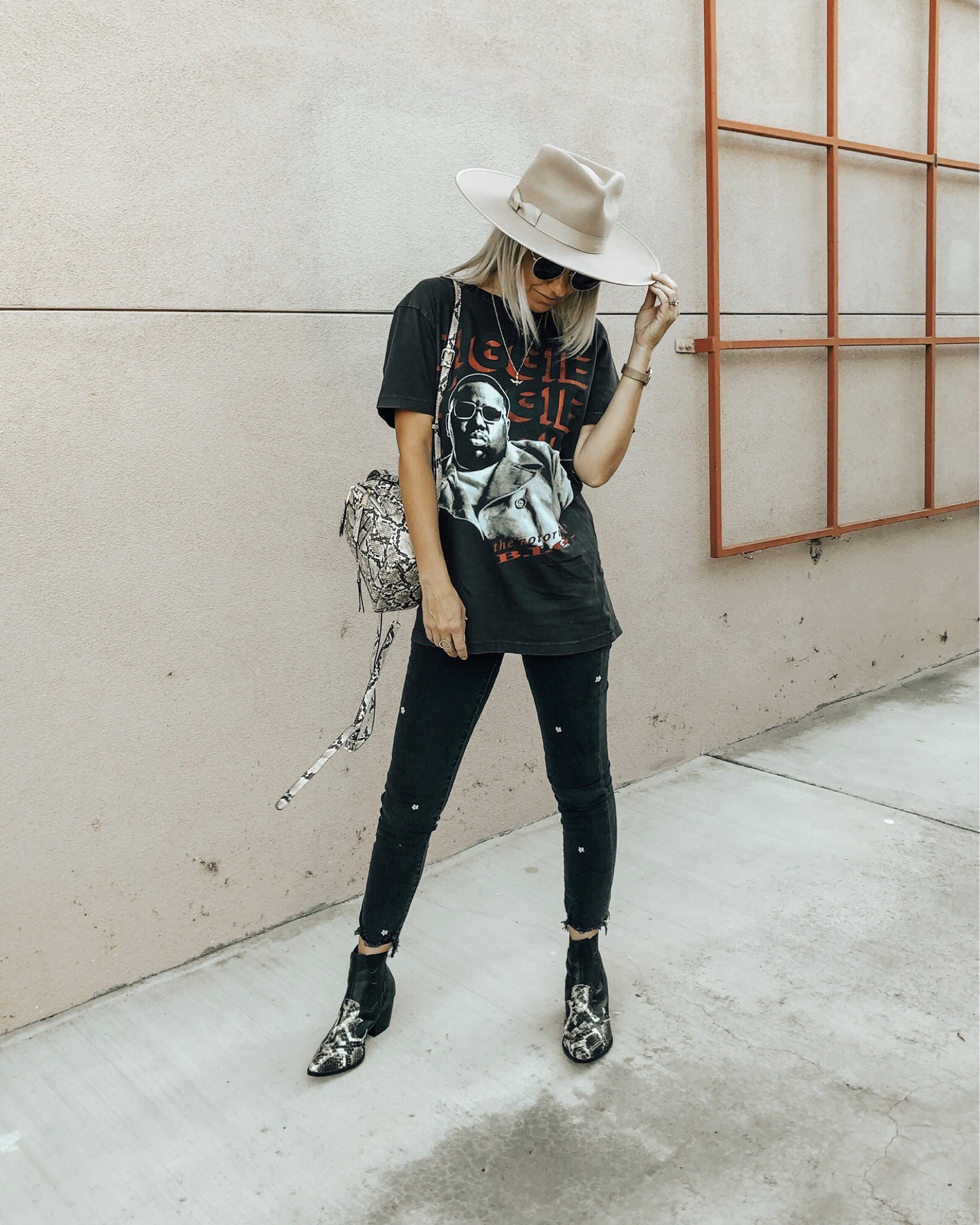 Here I'm rocking a Biggie graphic tee with embellished skinny jeans and western style booties.  Some of my favorite retailers to grab affordable graphic tees is Cotton On, Nasty Gal, Forever 21, American Eagle, Urban Outfitters and Target.
Below I paired a cropped style Michael Jackson graphic tee with a snakeskin skin.  I love how you can easily dress up or a down a basic tee shirt depending on what you wear it with.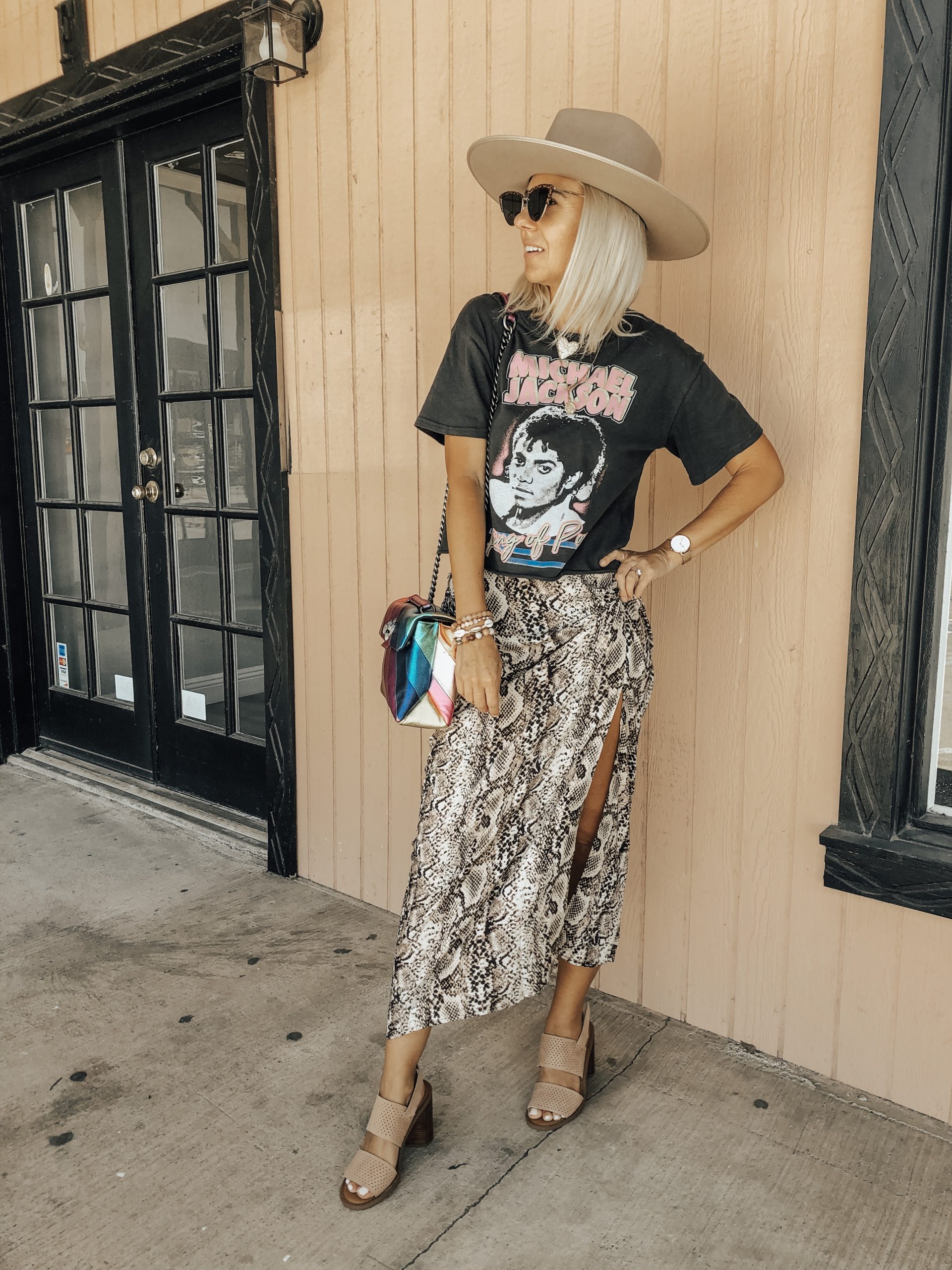 Here I threw a plaid blazer over my pink Rolling Stones tee to make it a little more sophisticated.  It's also perfect to wear under a faux fur jacket or cardigan sweater in the winter.  During the Spring and Summer I usually wear it with my favorite pair of denim shorts or a cute floral skirt.
How do you like to style your graphic tee?
Below I'm sharing a few of my favorite current graphic tee styles and all are at great affordable prices.  Happy Shopping!!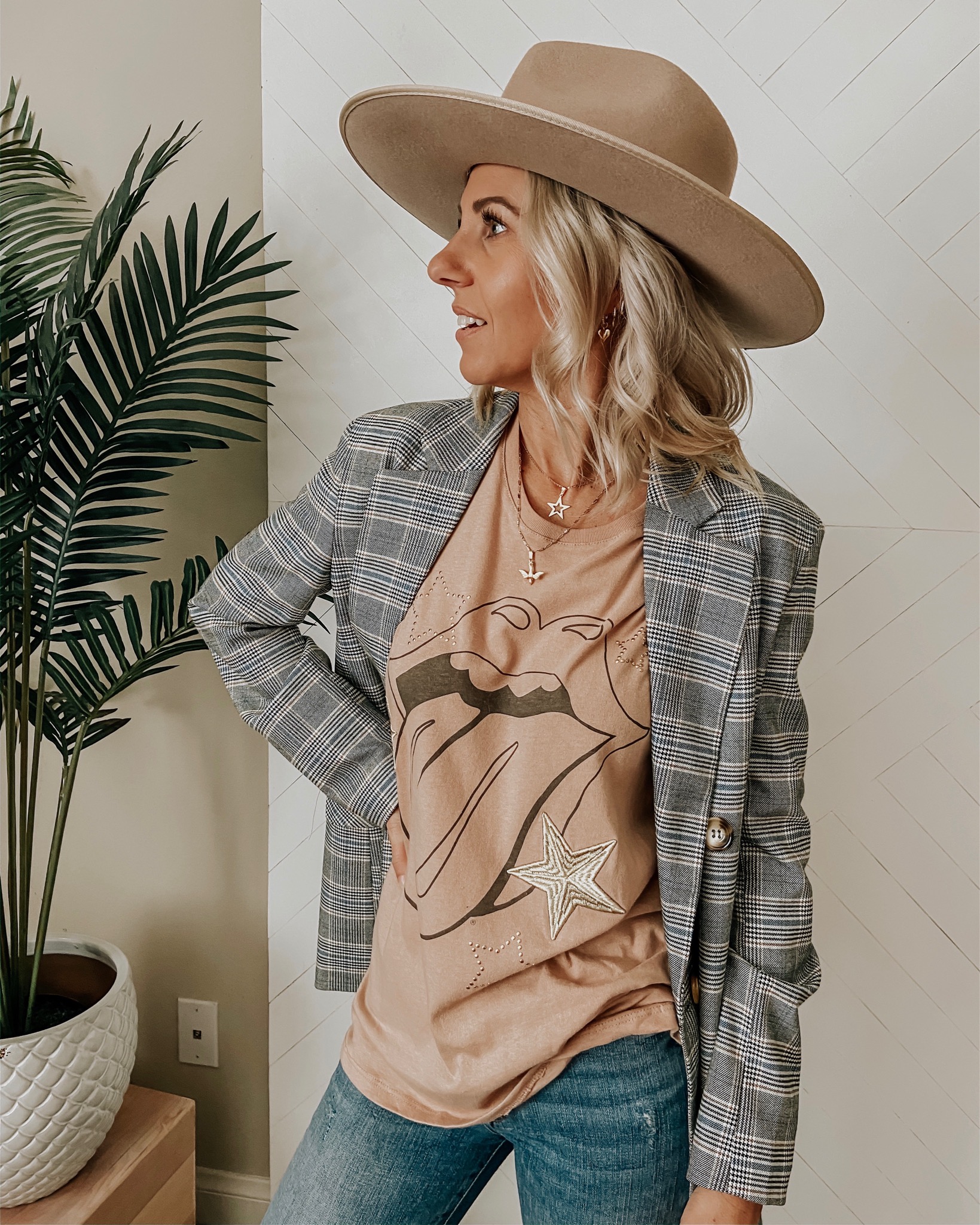 SHOP GRAPHIC TEES