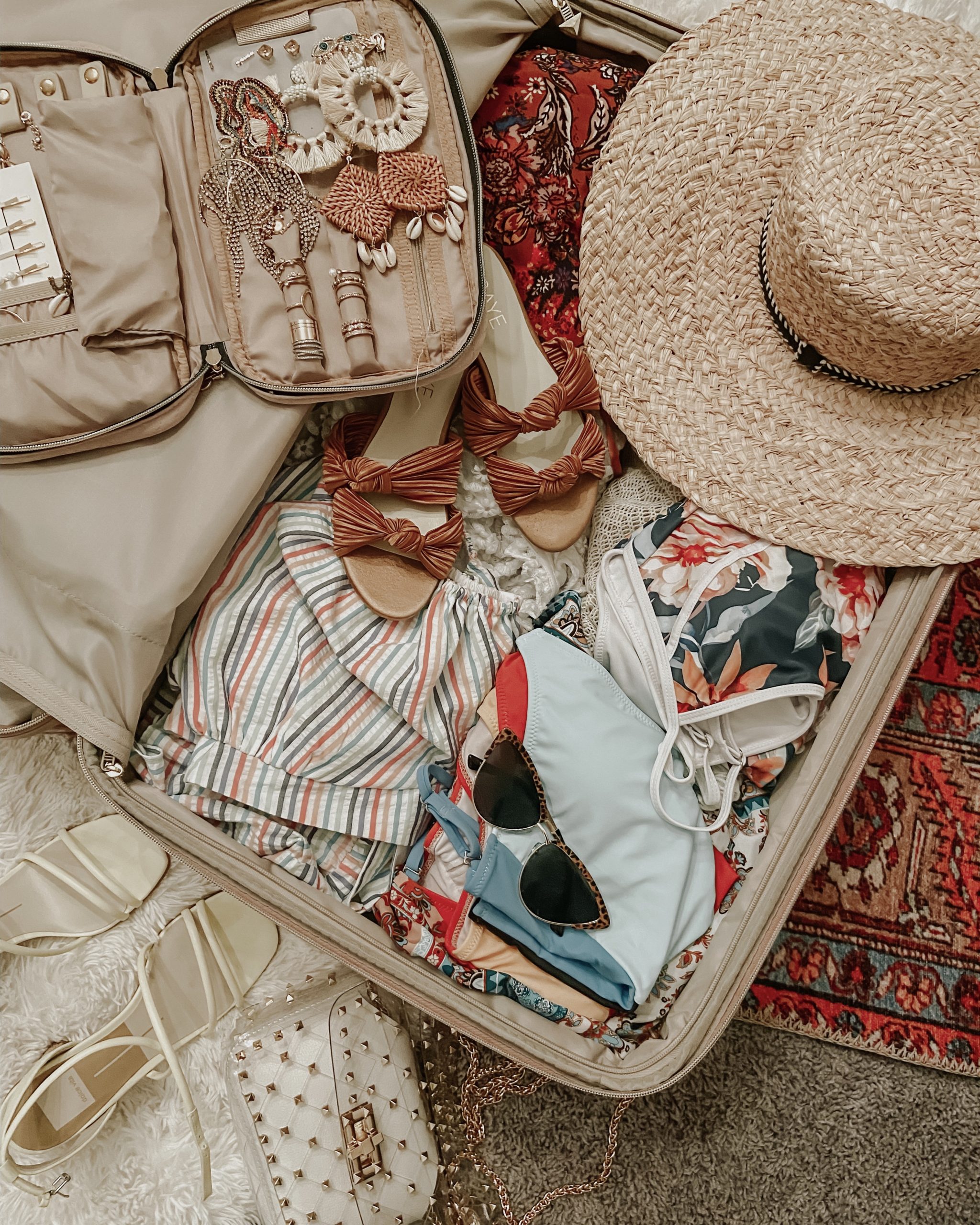 If there's one thing I never say no to it's a good vacation. Especially when we're traveling to a warm weather destination. Since I travel quite frequently with + without kids I thought I would quickly share my travel essentials- items that I can't live without while traveling!
1- CUTE + FUNCTIONAL LUGGAGE
Everyone needs a good quality luggage set + if you're like me then the style of it is just as important as the functionality. I have several different luggage sets at home and don't think you need to spend a fortune on high end luggage. I've gotten luggage from Amazon, QVC, Nordstrom Rack and more. While I love good classic black luggage I also love mixing it up with rose gold, leopard or anything fun.
Here are a few luggage sets that I have and love or are on my wish list.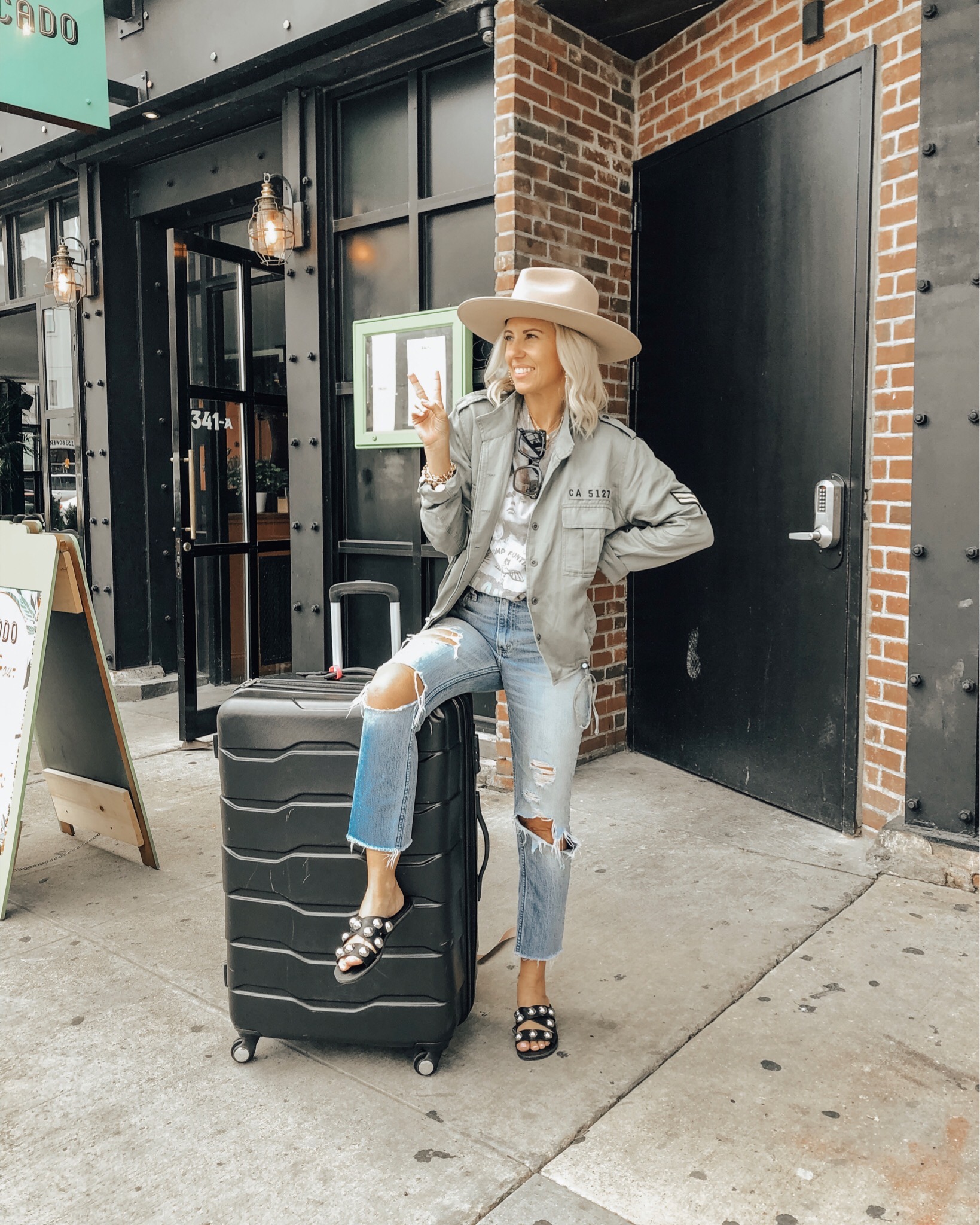 2- A CARRY ON BAG + MUST HAVES INSIDE
Everyone needs a carry on bag to keep everything from their personal items to snacks and electronics + laptop. There's nothing worse than lugging around a huge heavy bag around the airport. I got my Logan + Lenora bag last year and it has been a game changer for me. I love that it attaches to my suitcase + it fits perfectly underneath my airplane seat. It has regular arm straps as well as an adjustable crossbody one. It has several compartments to keep your stuff organized + comes in tons of cute prints and colors.
I have a blush pink one but here's other cute travel bags as well.

A few things I must carry with me in my carry on bag is great snacks, my laptop, headphones, portable charger, reusable water bottle + a few beauty must-haves.
Here are a few things I can't live without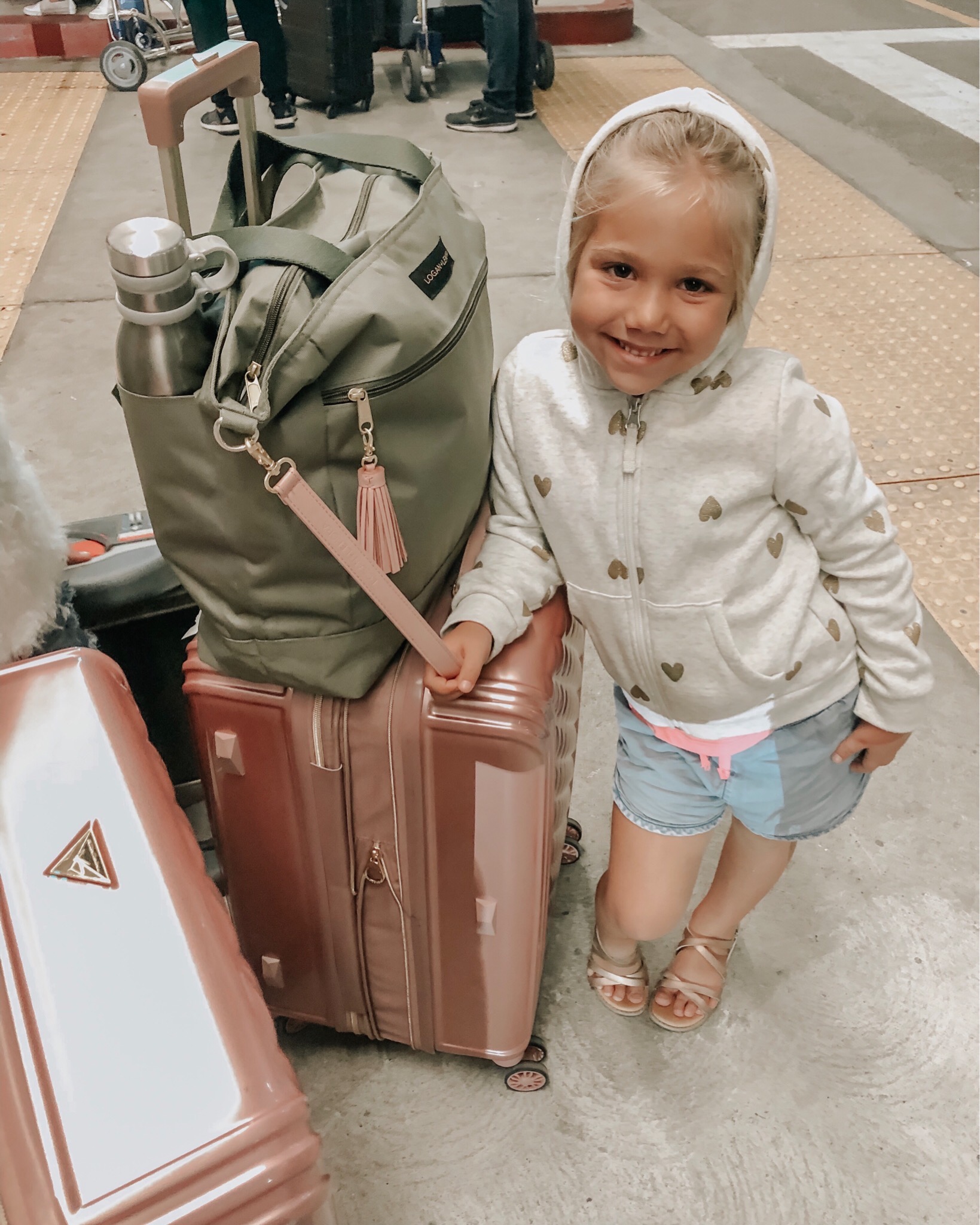 3- TRAVEL MAKEUP BAG + JEWELRY CASE + MORE
Last year I got a travel jewelry case which totally changed the way I travel with my jewelry. If you know me then you know I love my accessories! But every time I traveled my necklaces would get all tangled and everything would get all messy in my generic little makeup pouch. I found this travel jewelry organizer on Amazon and now I feel comfortable bringing even my favorite jewelry knowing that they won't get ruined and tangled.
I also got a travel makeup bag that I absolutely love as well. It's large enough to hold all my makeup + skincare and it has removable dividers so you can adjust it to your liking. It's also a harder type sturdy case so my makeup and products don't get damaged in my suitcase.
A few other things I can't live without are my travel hat clip, travel steamer and my new travel bose headphones.
Shop my travel jewelry + makeup bags + more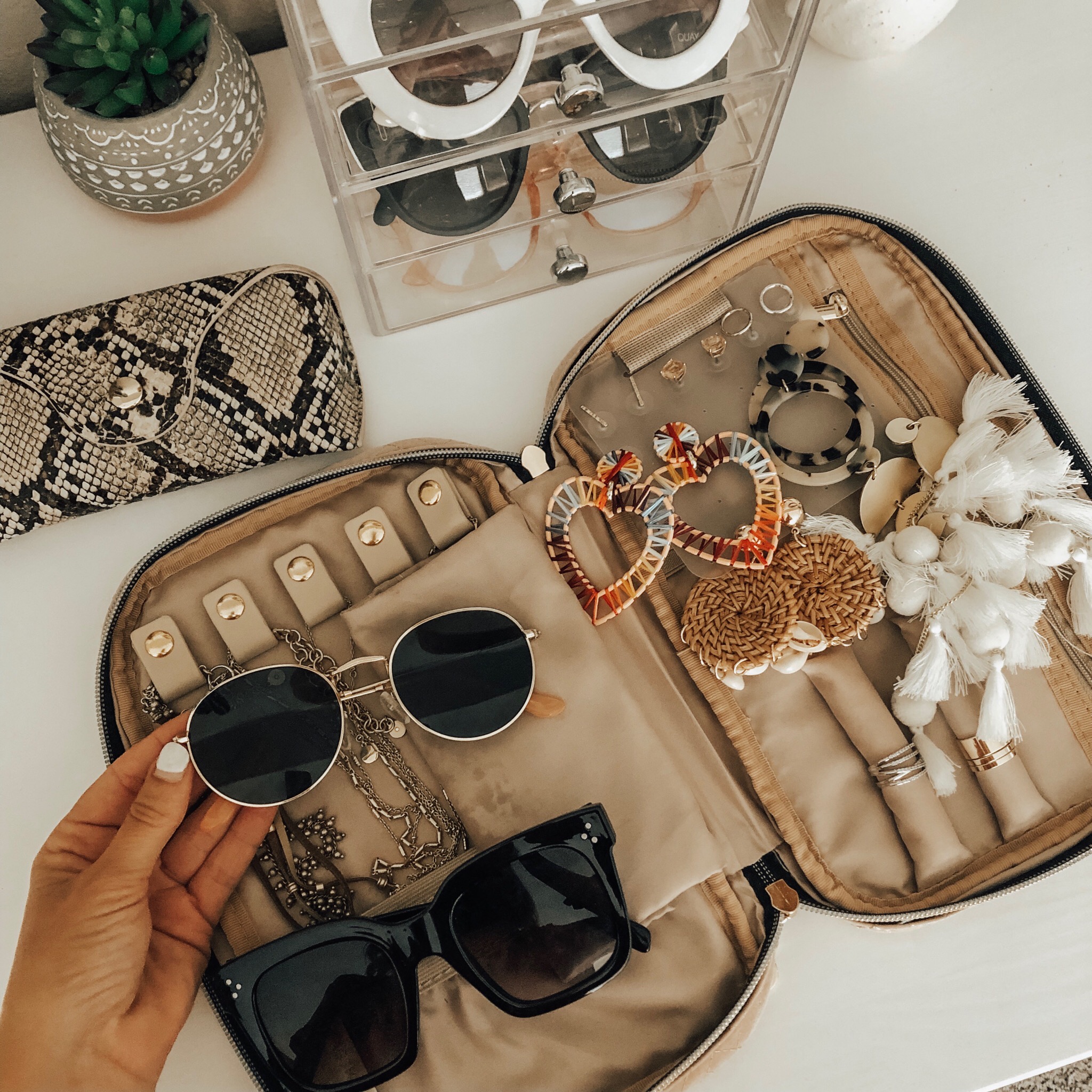 4- TRAVEL SIZE BEAUTY PRODUCTS
If you're like me and have tons of skincare + hair care products then I highly recommend getting your favorites in travel size. I used to just throw all my full size products in my luggage and then realized it was taking up way too much space. When traveling I try to minimize my products to my absolute must-have's and then buy them in travel size so I have a lot more space for clothes and shoes.
Shop some of my favorite travel size beauty products

That's it- my must have travel essentials. No matter where I'm headed these are the items that I always pack. Everything else depends on where we're heading and today we are off to Hawaii.
Hope you have a fabulous week + thanks for stopping by!