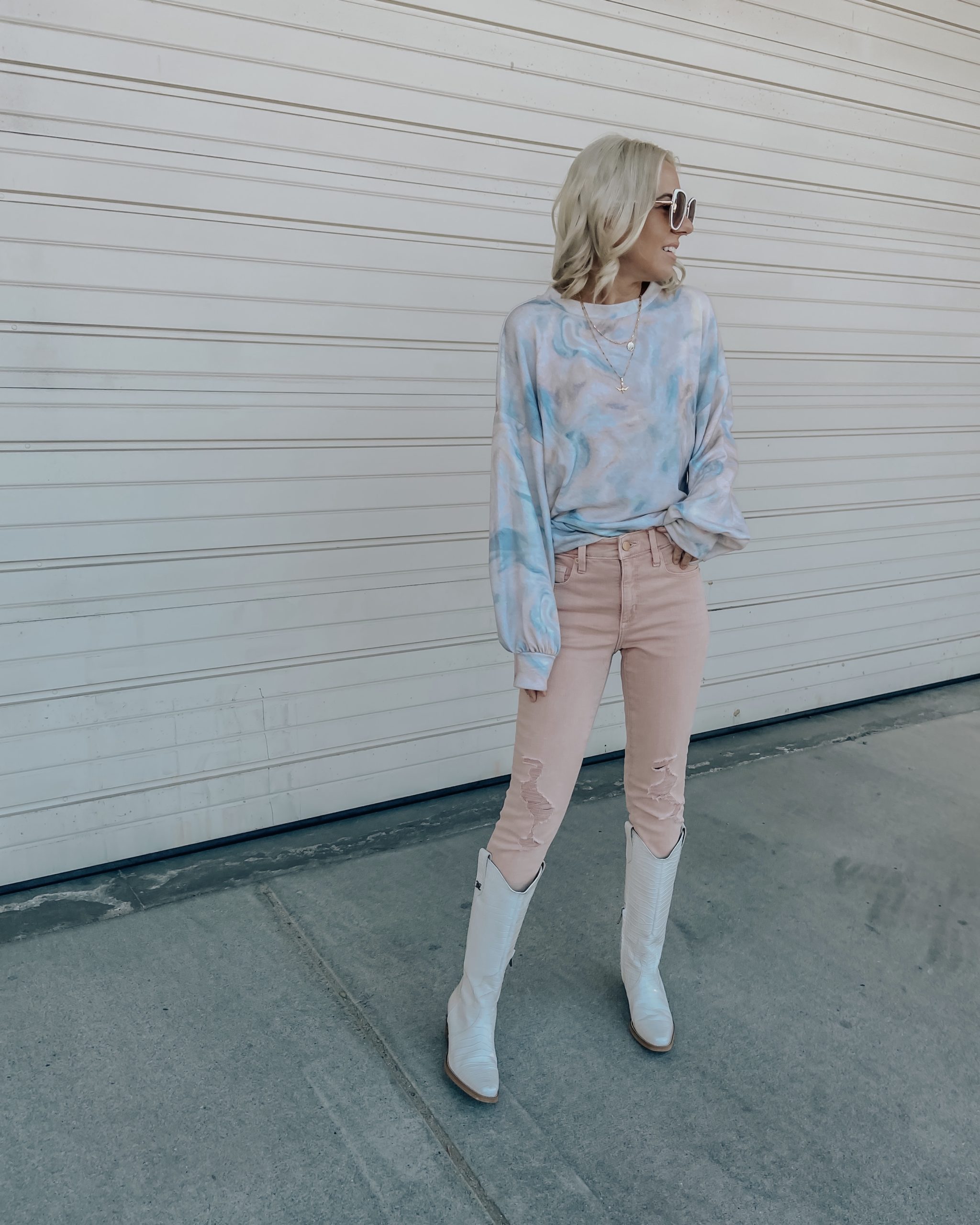 Spring is right around the corner and I'm definitely ready for a little warmer weather. Looking ahead to new Spring trends I'm loving all things pastel.
I picked up these pastel pink jeans from Target and I couldn't be more excited about them. Here I paired it with a cozy pastel marble colored sweatshirt and of course my favorite white western boots. While the weather is not quite warm enough to wear shorts and tank tops this look can easily be worn now and into the Spring.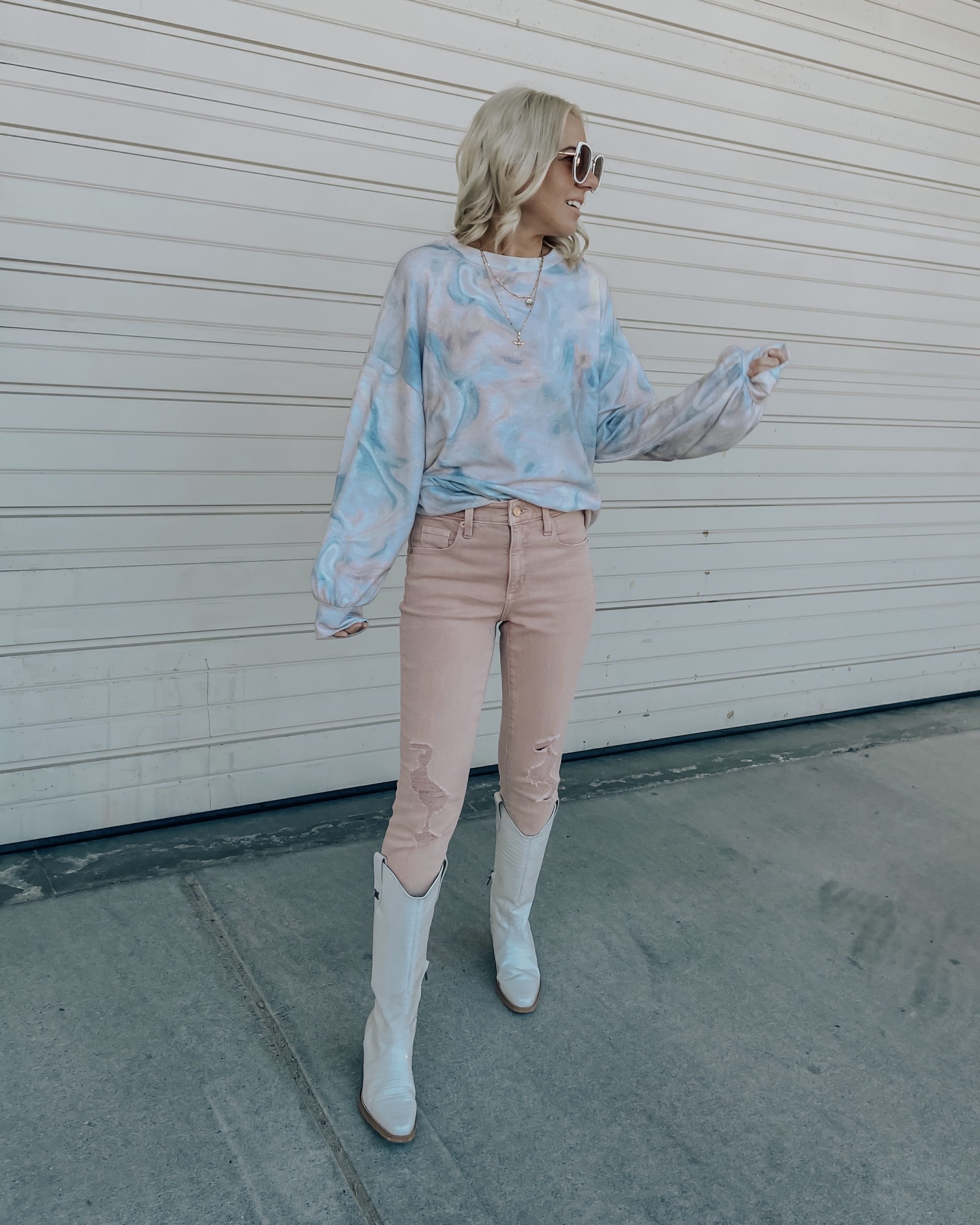 These pink pastel jeans can be paired with so many things and worn all season long. I think these jeans would be so cute with a pastel floral top or something striped. Whether it be pastel pink, green, purple, yellow, pink or blue I'm here for it!
So I decided to round up a few cute pastel pieces that I have on my shopping list and are all perfect for Spring. Check out my list below and let me know your favorite!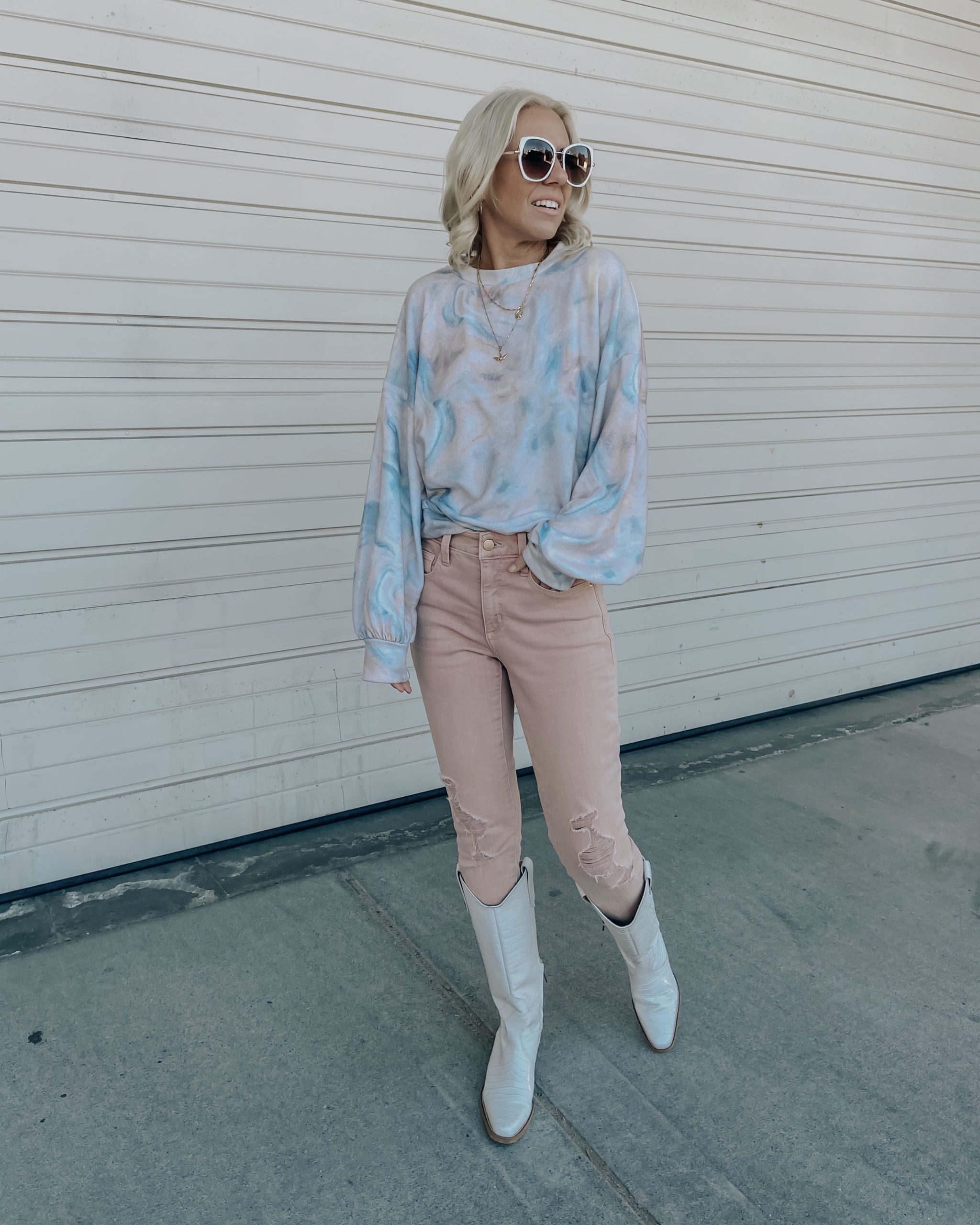 SHOP THE TREND