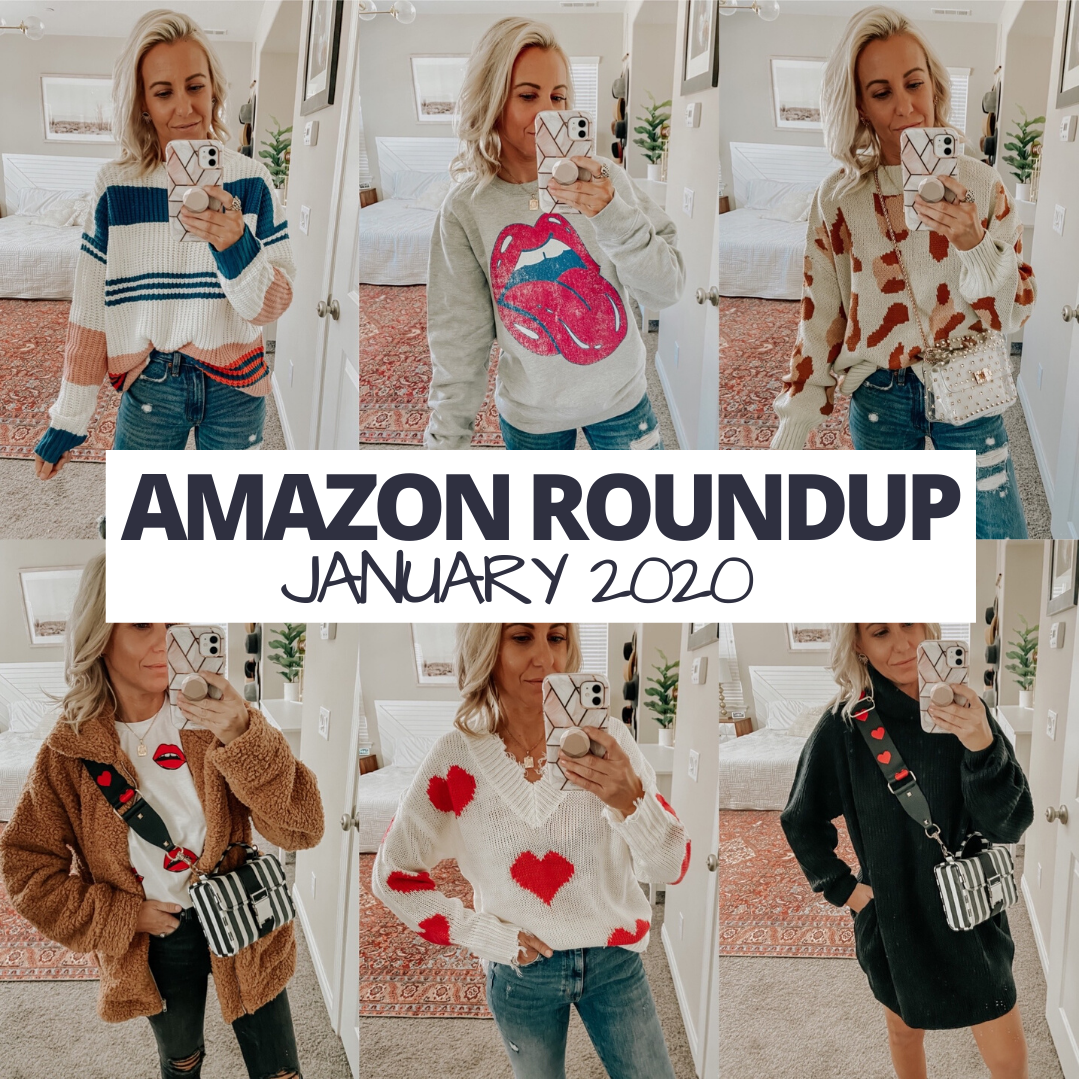 Since Amazon has become one of my go-to places to shop + you all are always requesting my Amazon hauls I decided to do a new monthly series. As I will continue to share my current favorite Amazon finds in stories at the end of the month I will be rounding up everything I shared from Amazon.
First of all if you didn't already know I have my own Amazon shop that you can easily access + follow on the Amazon app for easy shopping. You can check it out at www.amazon.com/shop/jaclyndeleonstyle. Everything I share on Instagram I share in my shop as well.
For the month of January I shared tons of great cozy sweaters, valentines items, some fun graphic sweatshirts and of course my latest jewelry finds.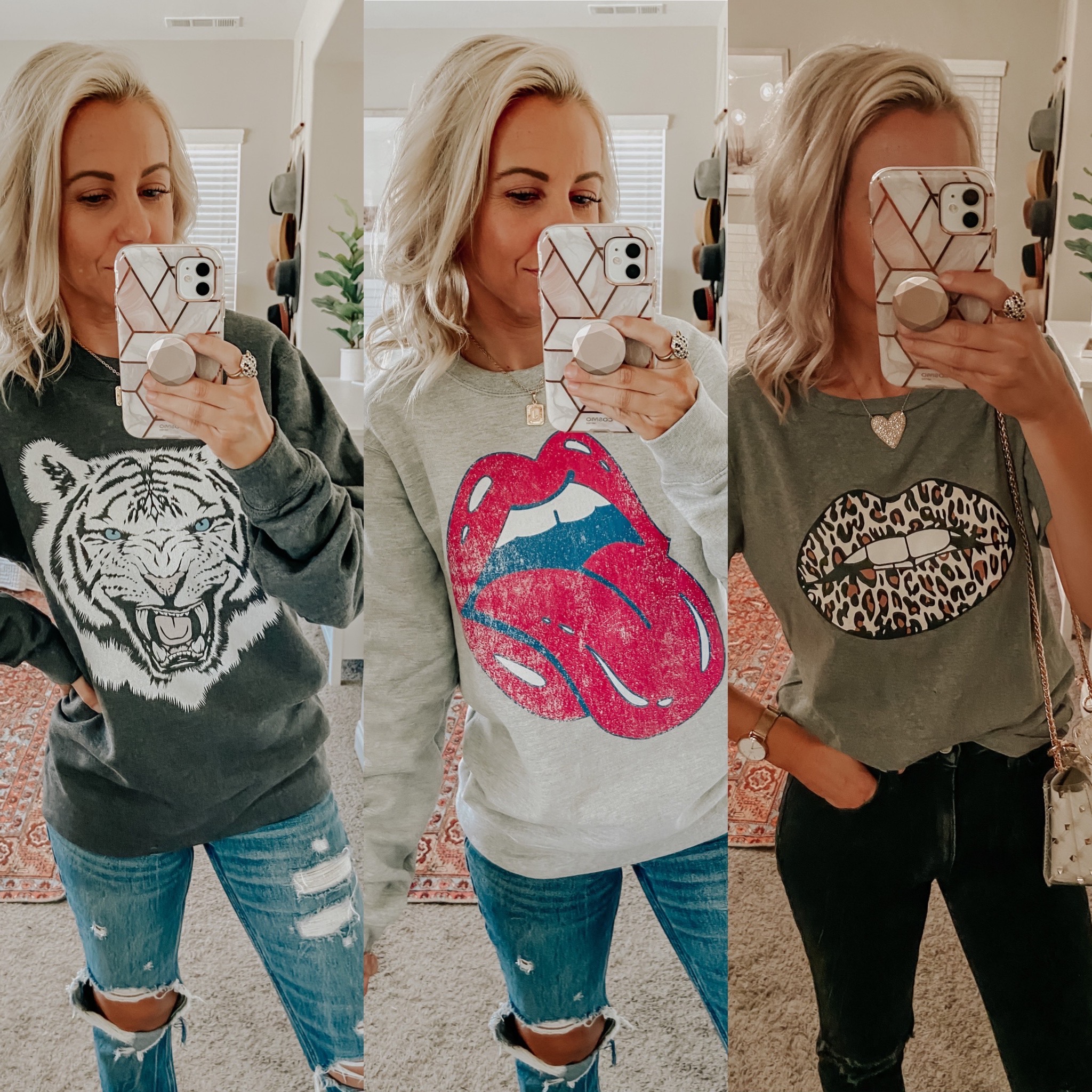 You know I always love a good graphic tee or sweatshirt and I found so many good ones this past month. A cute tiger one, lips, rolling stones and more. All are great quality fabric and I got a size small in all so they fit tts.
Which one is your favorite?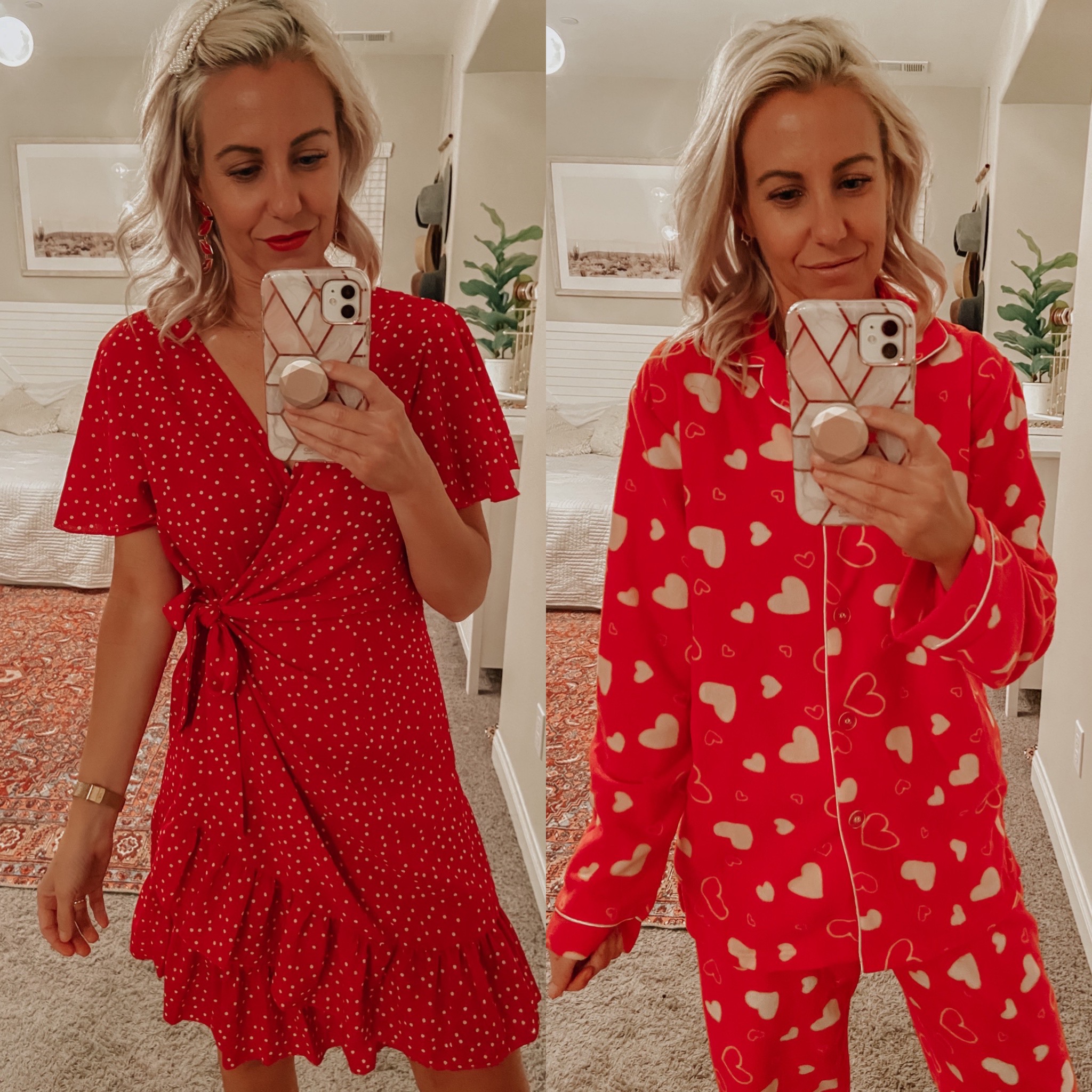 With Valentine's day right around the corner I found several cute items you could wear whether you're staying in, going out or somewhere in between. This red wrap dress is only $21 prime and comes in 12 different color options so you can wear it anytime. And who doesn't love a good pair of cozy pj's?! This pair is a cozy lightweight fleece material and comes in tons of other prints if hearts is not your thing. It does run a little big so size down if needed.
And how cute is this heart sweater?! Both this lips tee and heart sweater I got in size small and fit tts. And this heart handbag strap can be added to any of your favorite handbags to add a little Valentine's spirit.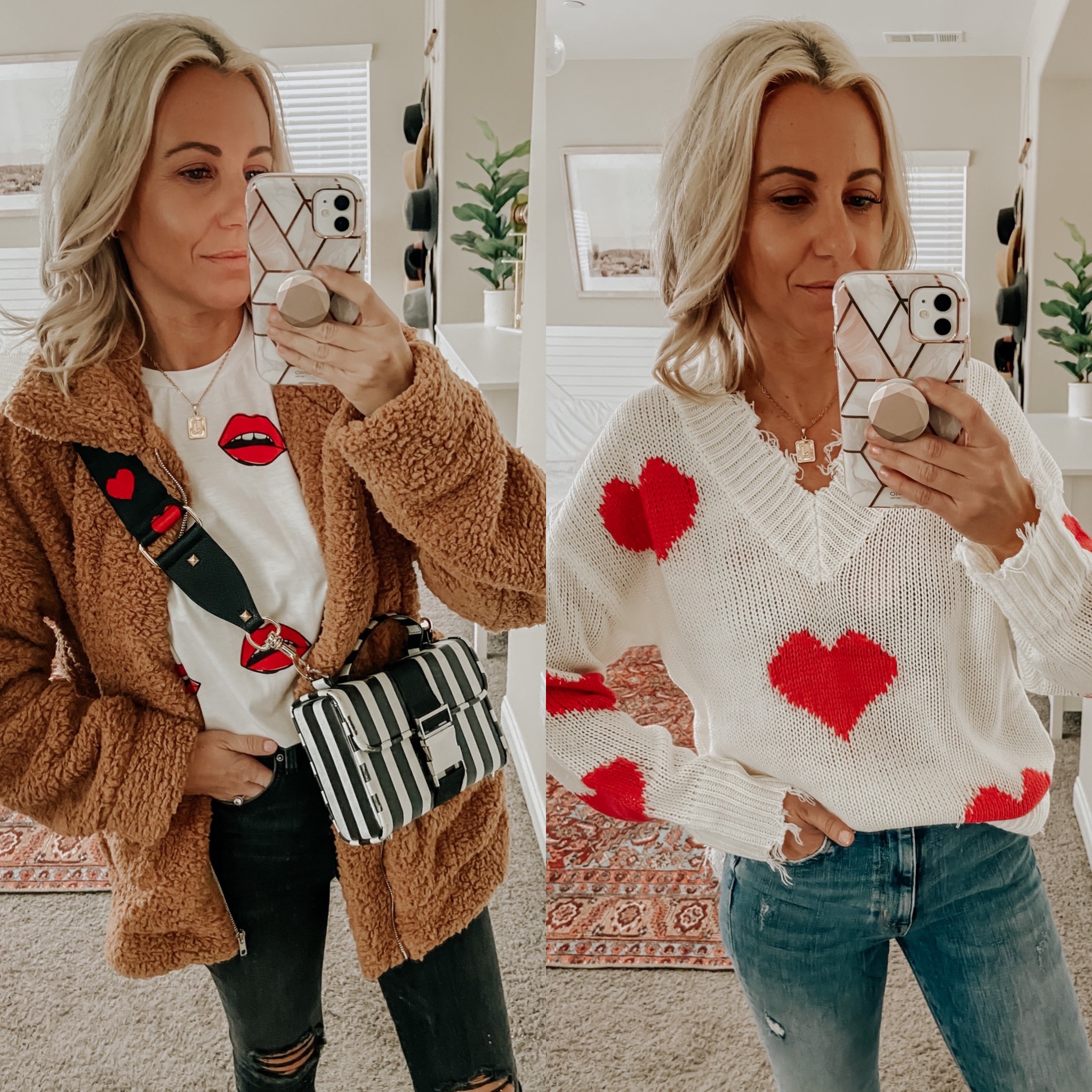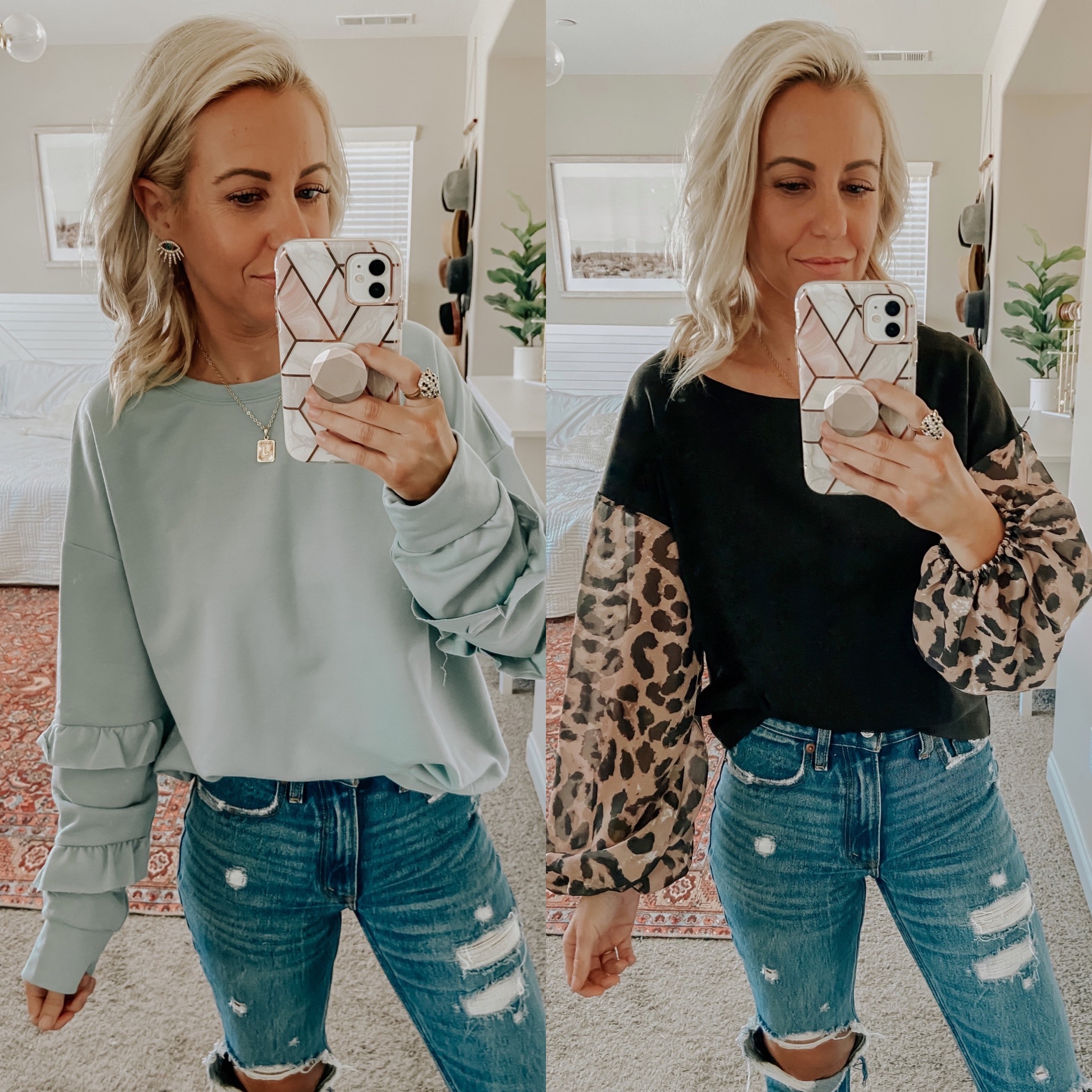 Of course I found other cute tops like this mint ruffle sleeve lightweight sweater. It also comes in other colors and fits tts. And this leopard chiffon sleeve top is so fun and perfect for a dinner night out. Also fits tts as I'm wearing a small.
Amazon has definitely become one of my go to places for jewelry. This month I shared several heart earrings, huggie hoops and a few of my staple favorites. I'm really impressed with the quality in all the jewelry that I've shared. Of course not everything I ordered is great so I only share what I truly love.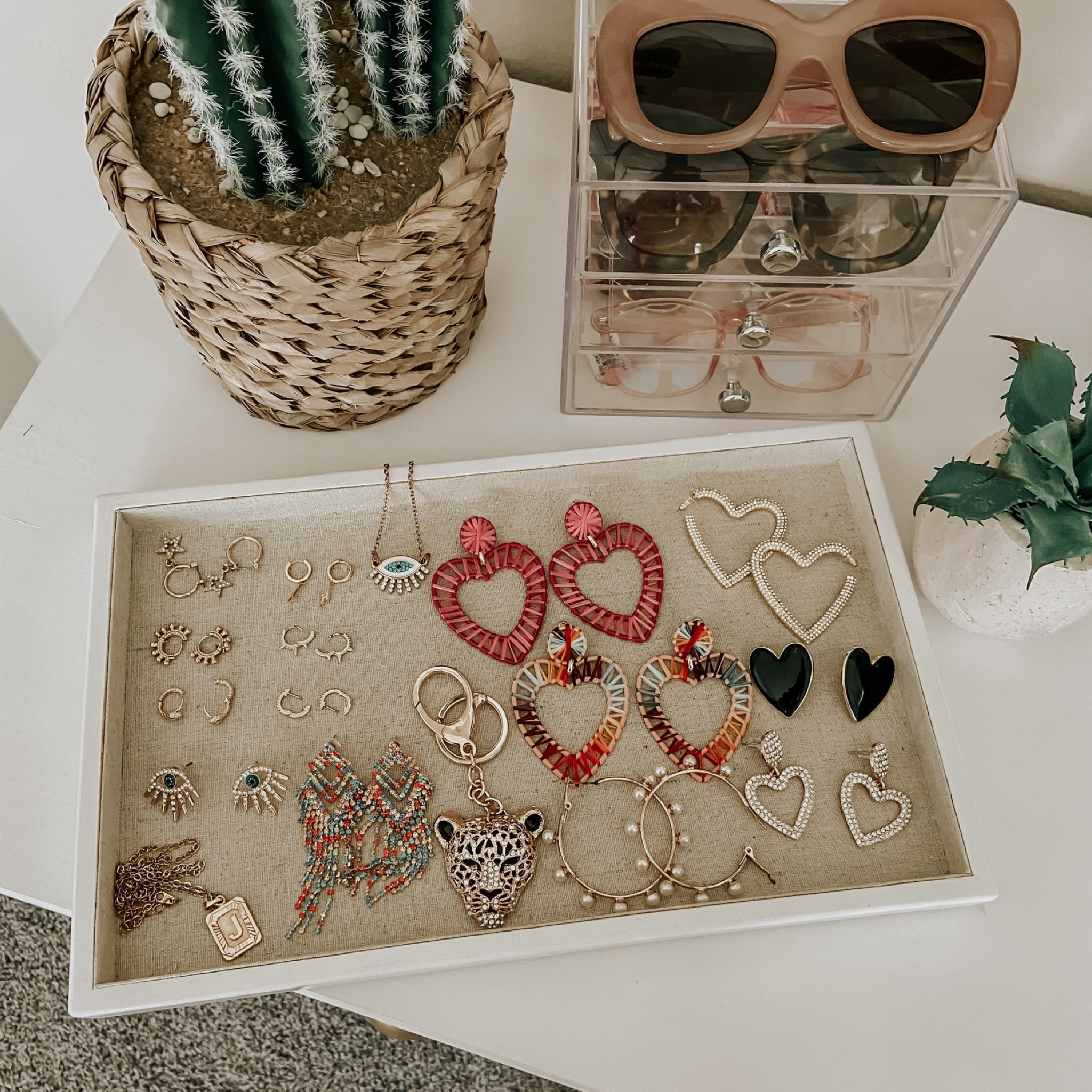 There you have it all my Amazon favorites from the month of January. I linked everything below for easy shopping but of course don't hesitate to reach out if you have any questions on anything. Happy Shopping!!
SHOP AMAZON JANUARY ROUNDUP