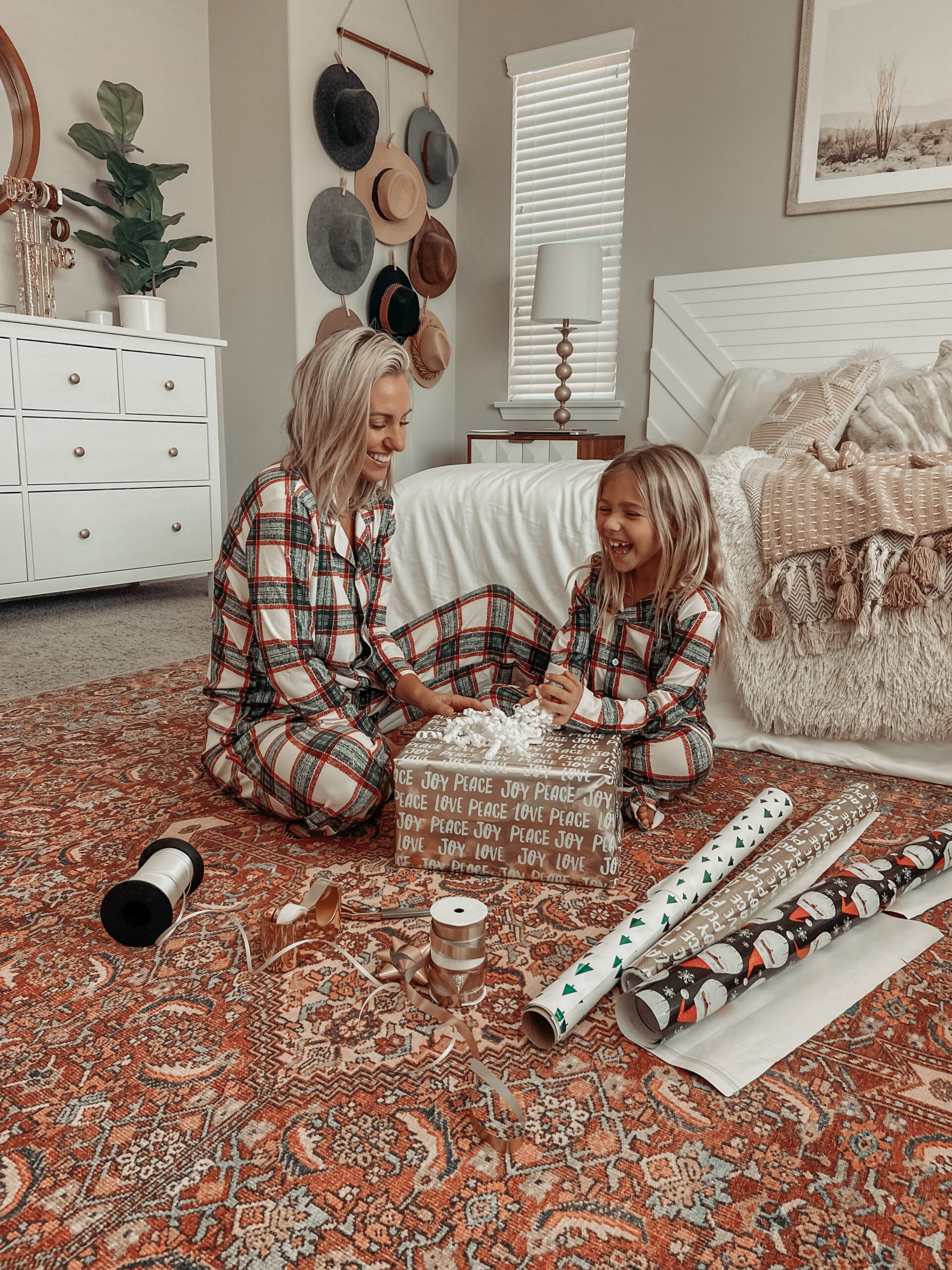 Walmart Deals for Days is here and that means Black Friday prices came early!! Walmart has tons of great toys, electronics, apparel, shoes, tools and more so you can check off all the gifts on your list. The Deals for Days Event starts November 22nd online at 7 PM ET and goes through November 28th.
This year I'm trying to get a head start on all my holiday shopping and I love that I can get gifts for the whole family at one spot. My plan is to have all the gifts under the tree before Christmas eve this year + so far I'm on the right track.
Blondie loves helping me wrap gifts. She's usually in charge of the tape and of course the bows. The matching plaid pj's we're wearing are also from Walmart. In fact I got a pair for the whole family + they are super soft and cozy.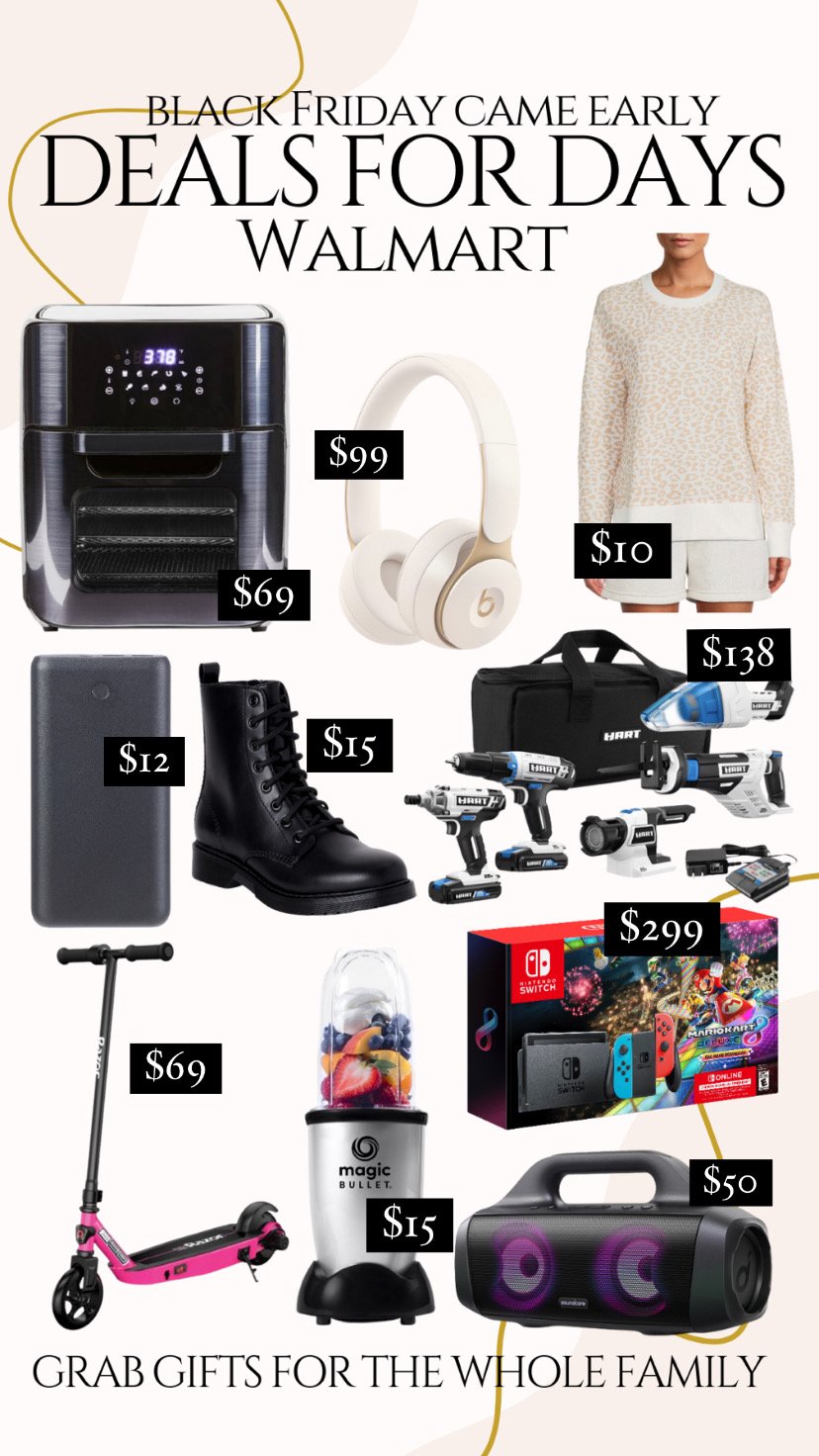 Above I rounded up what I think are the best gifts + some of the items I'm grabbing. Blondie has that electric scooter and $69 is a killer deal. Of course a good air fryer, a $15 magic bullet, + headphones made the list. Under $100 for beats headphones is a great price + I love the chic look of the white and gold. My kids have been asking for a Nintendo Switch for years now + Walmart is offering it for only $299 this year!
If you're on the lookout for all the best gifts for the kids then I rounded more from the Walmart Deals for Days Sale below.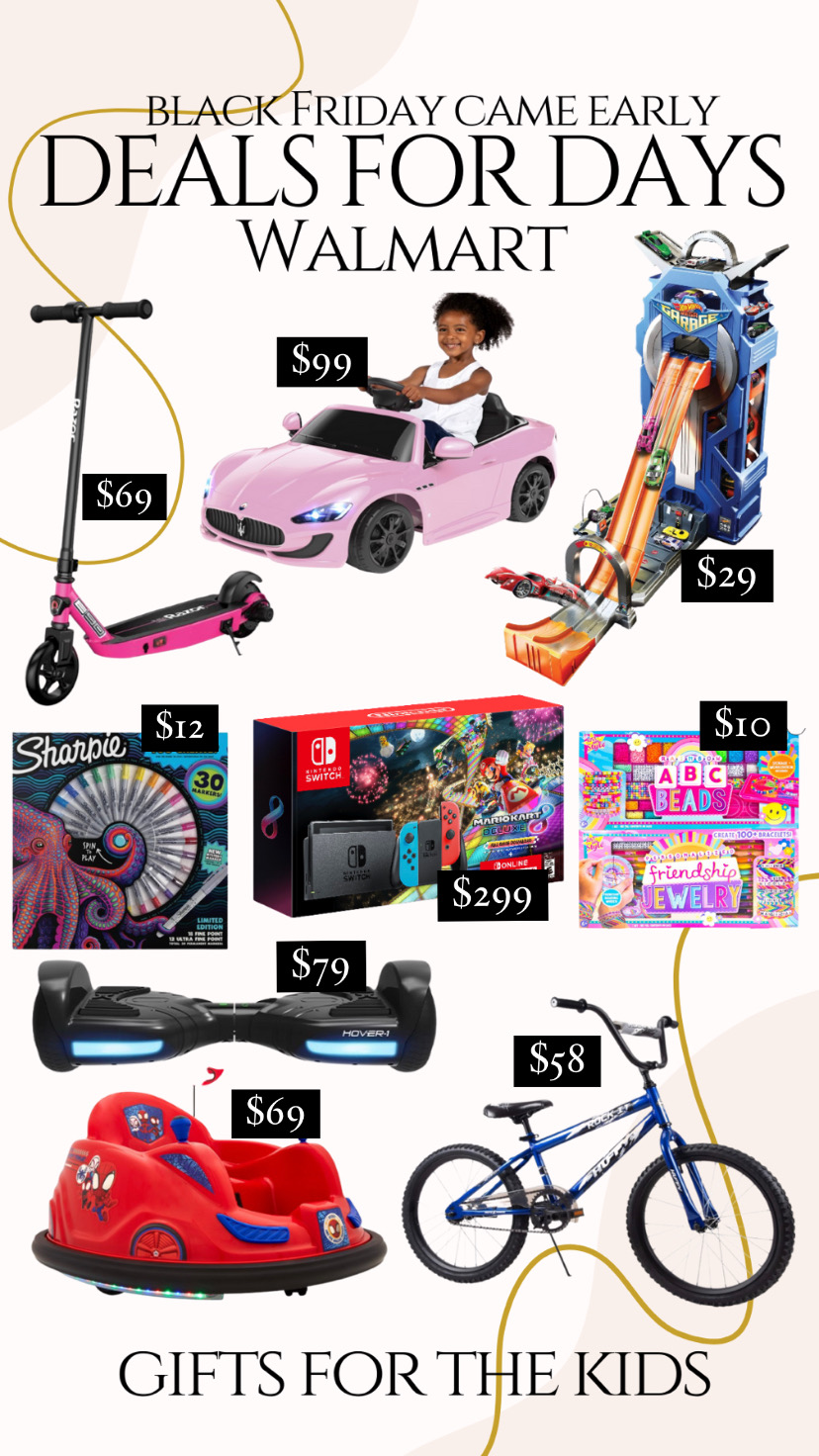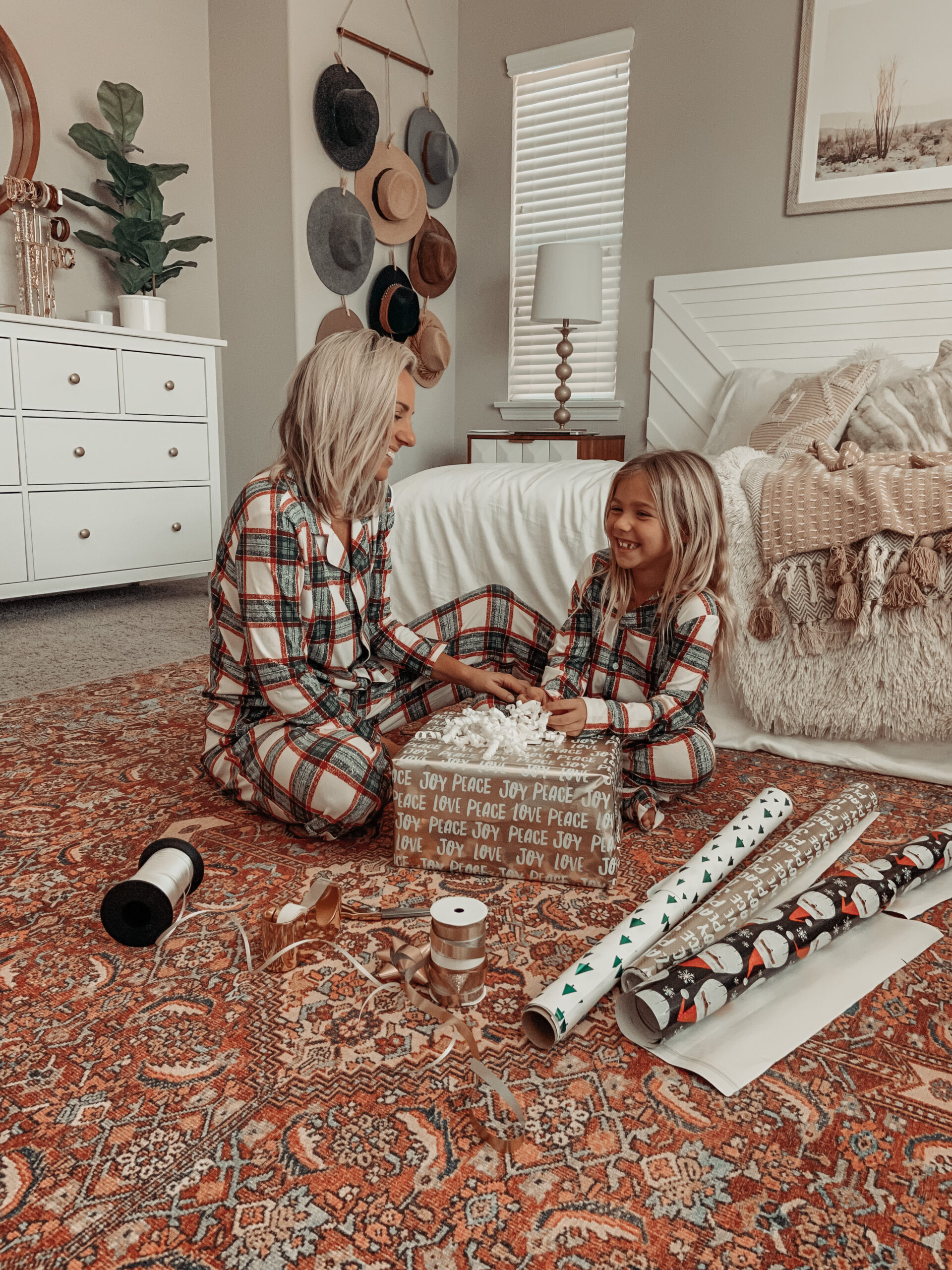 Hope you're able to grab some gifts from the early Black Friday sale. All the best of Walmart Deal for Days is below. Happy shopping!!