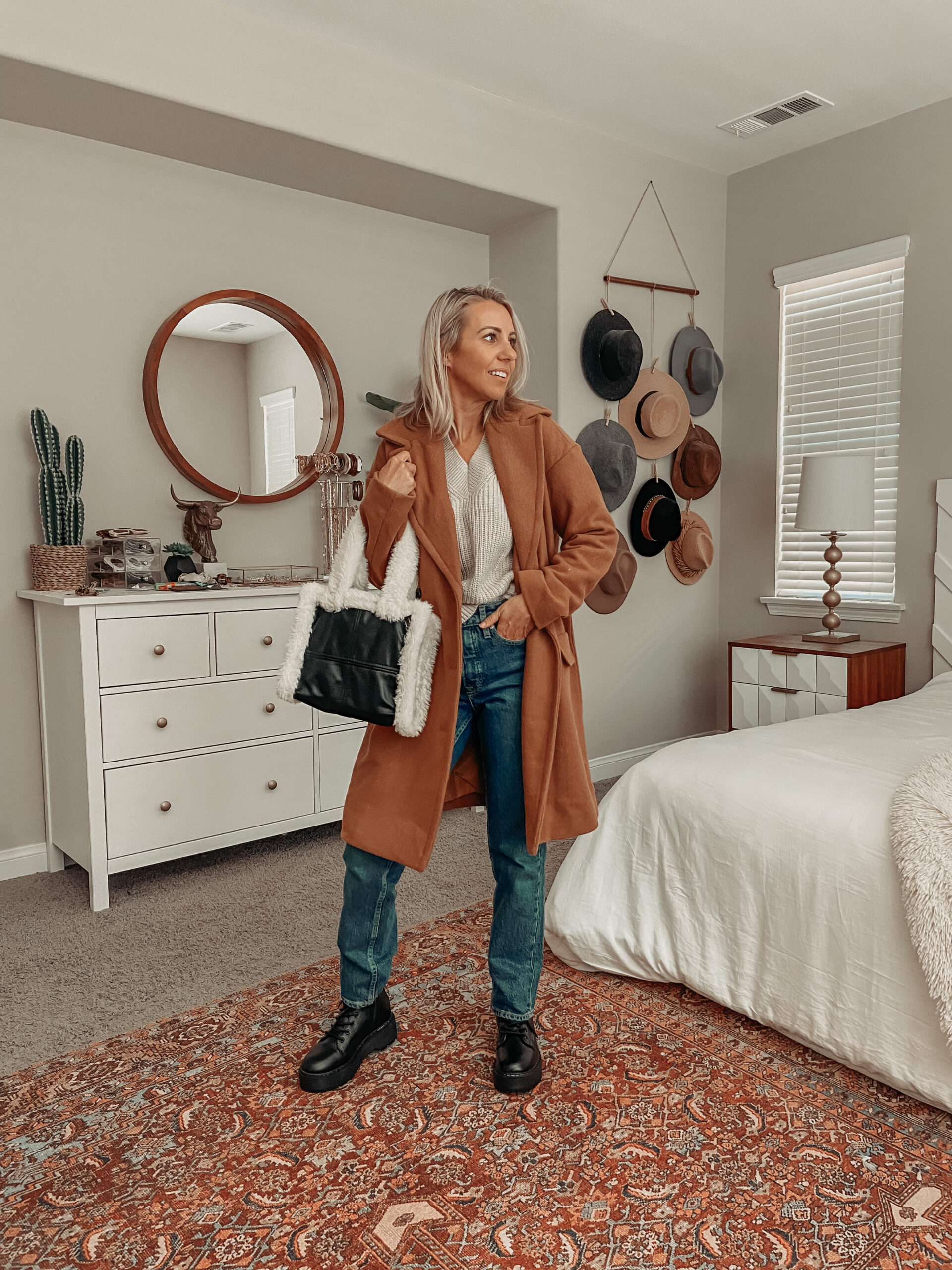 It's officially winter season and Walmart has got you covered with tons of new Winter styles to keep you cozy + chic. I just picked up several cute sweaters + a couple coats to last me the entire season.
This first look is the perfect everyday outfit. A cozy sweater + denim is my winter uniform and I love how simple yet chic this look is. This v neck ribbed sweater comes is several colors and is so classic. I paired it with these 90's style denim, combat boots and this chic coat. And of course I can't forget this fun sherpa bag that's only $14! It comes in a few other colors/prints too.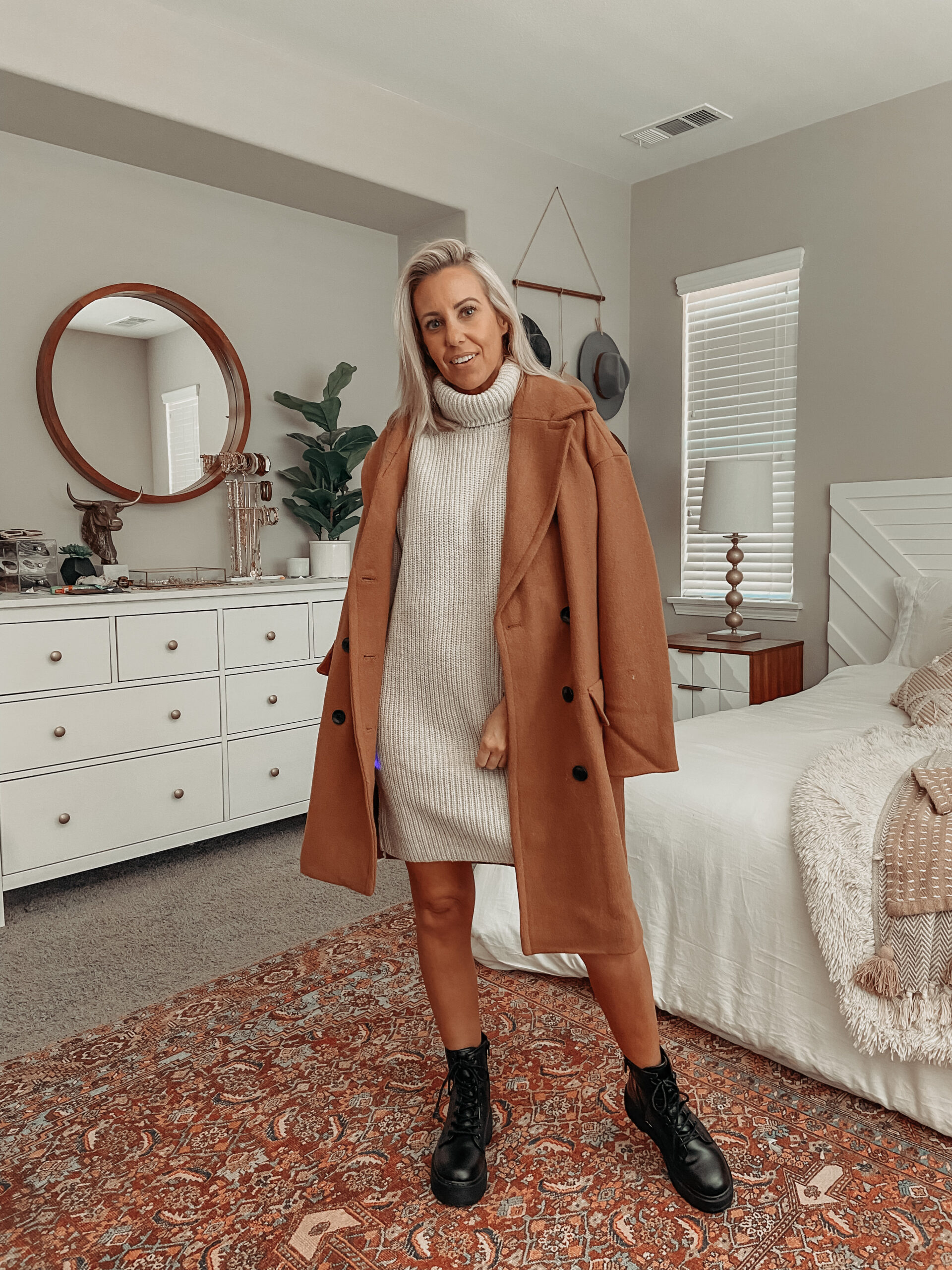 This Walmart coat is so versatile so I wanted to share another easy way to wear it. Here I threw it over a cute sweater dress + combat boots. I love how it really completes the look. Temecula usually has chilly mornings so I plan on throwing this coat over my daily outifits.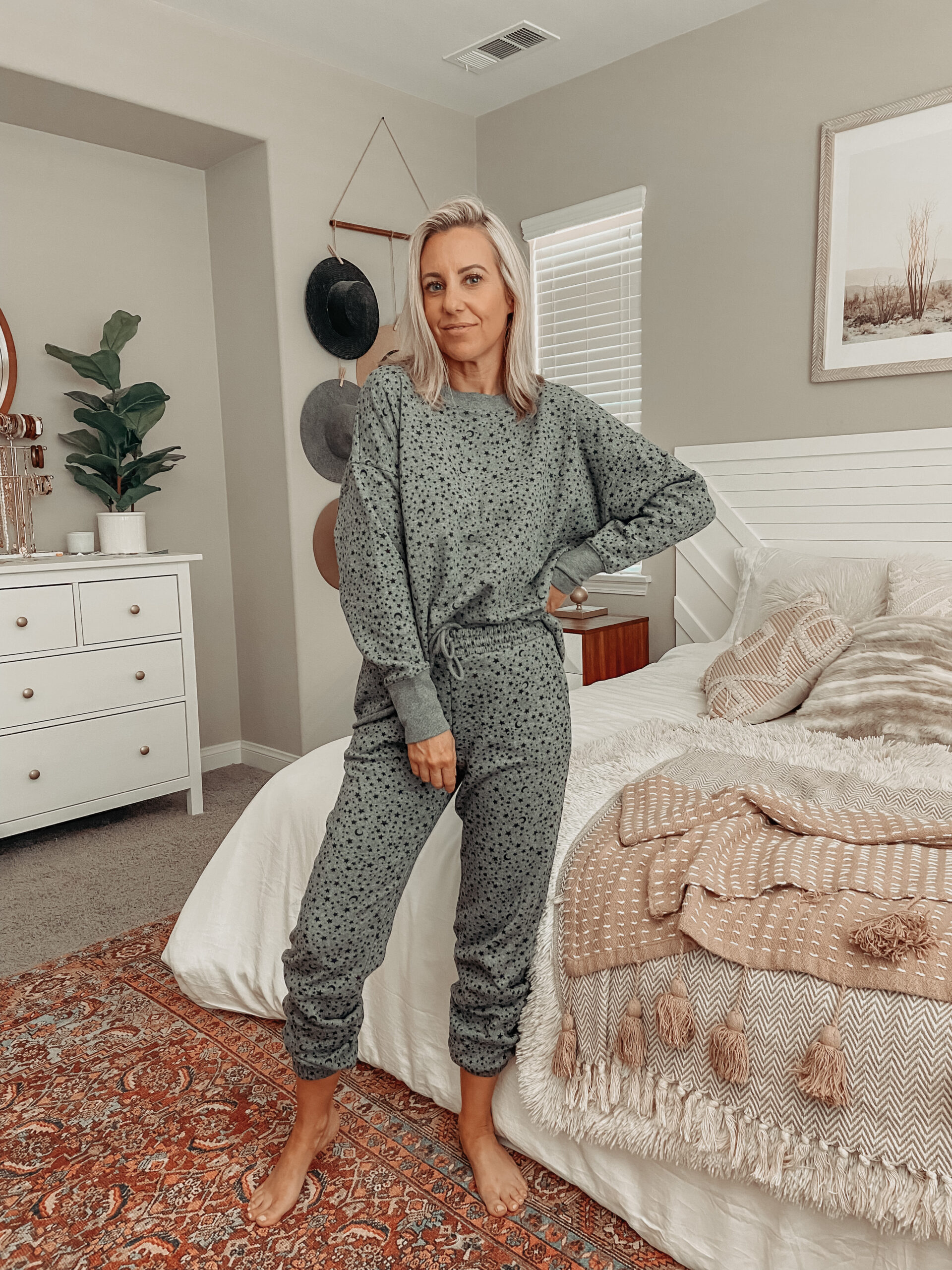 You bet I'm still living in my lounge wear since I work from home and I'm so impressed with this cozy set that I got it in two prints. It's also only $15 for the entire set which is crazy! I love this star/moon print and I also have it in the leopard. It comes in tons of other prints and solid colors too. Of course I had to grab my mom one in black. It's perfect for lounging around the house in.
If you're looking for more on trend pieces to wear this winter season then look no further than your local Walmart. I ordered these looks online since I'm mostly an online shopper but you can get tons of cute styles in store too.
Below I'm rounding up a few more winter styles that I'm loving. Thanks for stopping by!