Happy Friday!!  I'm in San Fransisco having a blast on my girls trip but I didn't want to miss my usual Friday post so here's what I've got for ya…….
I know I've been all about the color blush pink but I can't forget about bright pink.  Summer's not over yet and bright pink is so fun to wear.  I found this fun asymmetrical top from Asos and I had to have it.  I love the bright floral print and I'm obsessed with the unique style.
Here I paired it with my favorite denim skirt that I've totally got on repeat.  But the best thing is you can pair this top with shorts or your favorite jeans.  To complete the look I'm wearing some Stella & Dot jewelry and my recent bohemian sunnies purchase.
For a quick style tip I would recommend keeping the item you pair this with classic.  My top choice would be denim whether it's denim shorts, jeans or a skirt.  For a even more fashion forward look pair it with culottes or a distressed pair of crop denim.
What would you pair this top with?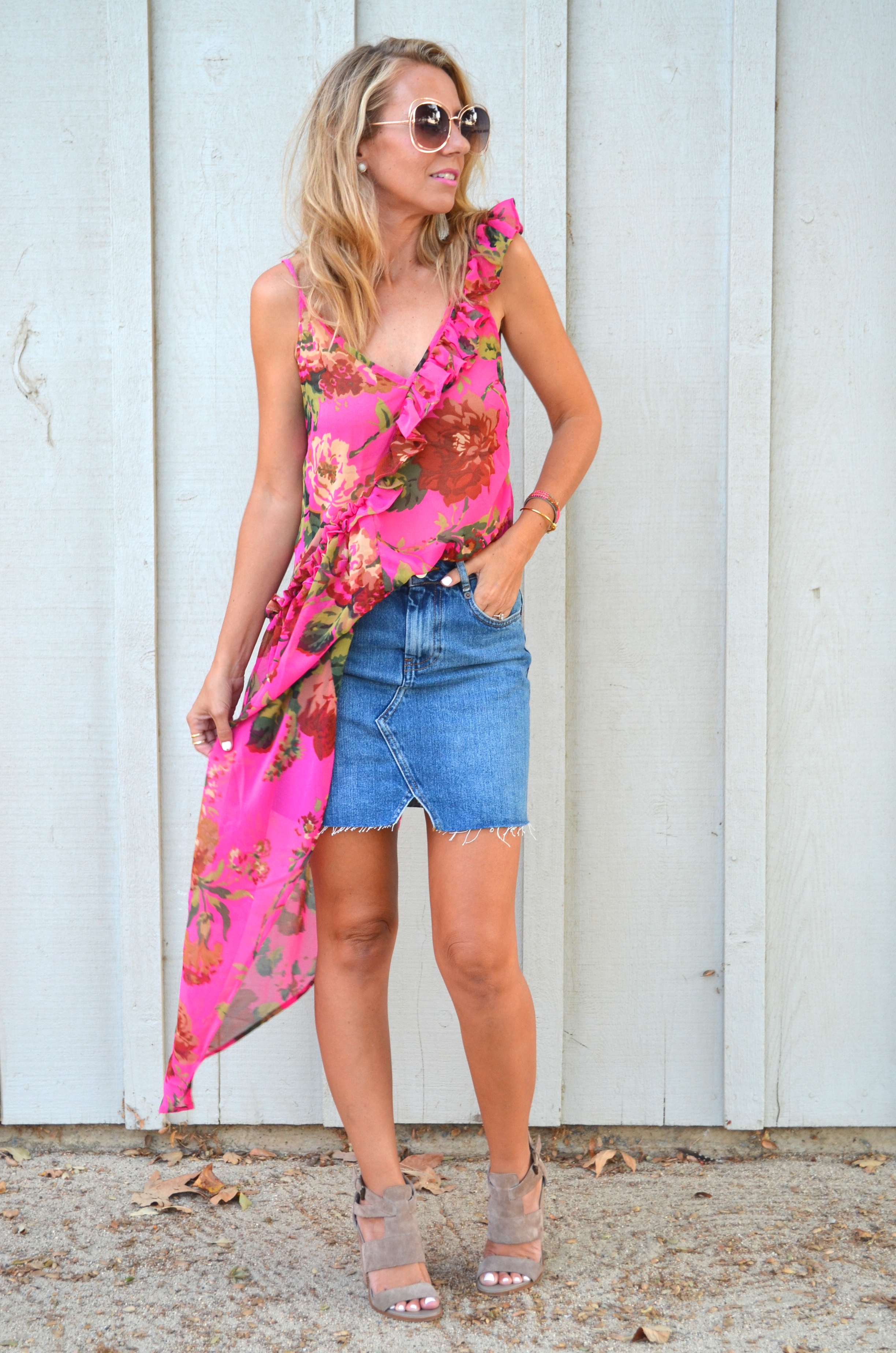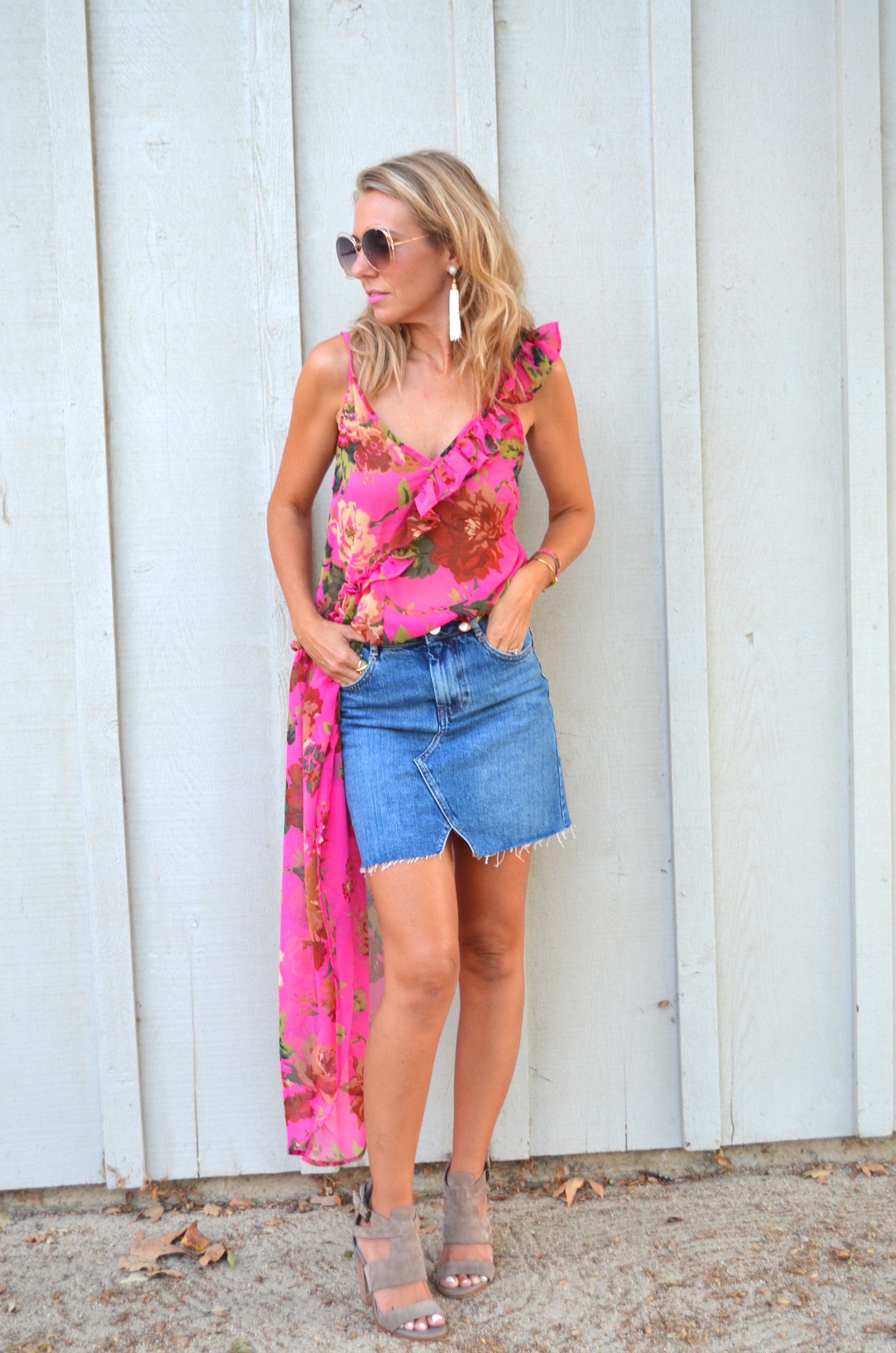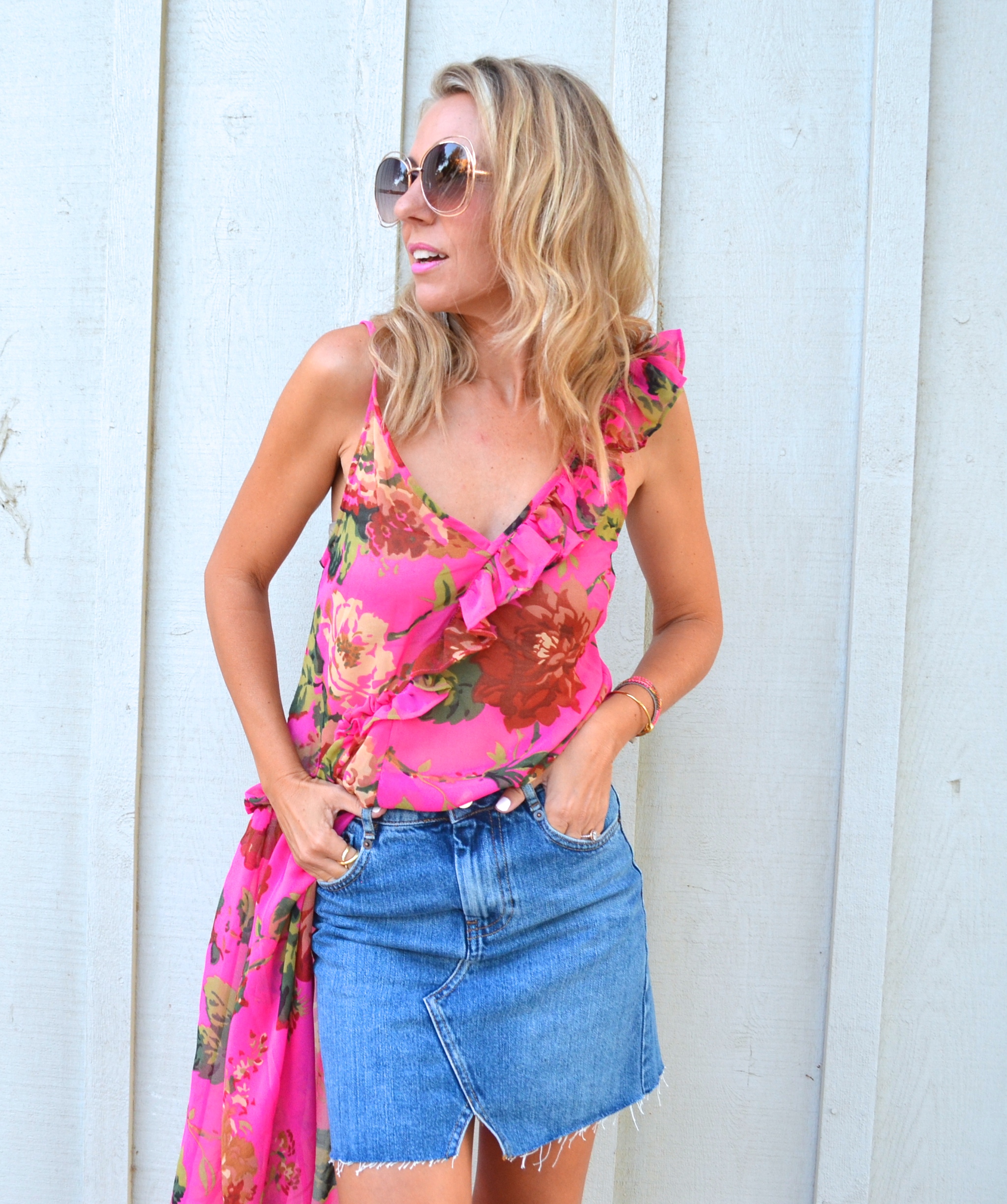 Save