I've totally gone BANANAS for bananas!!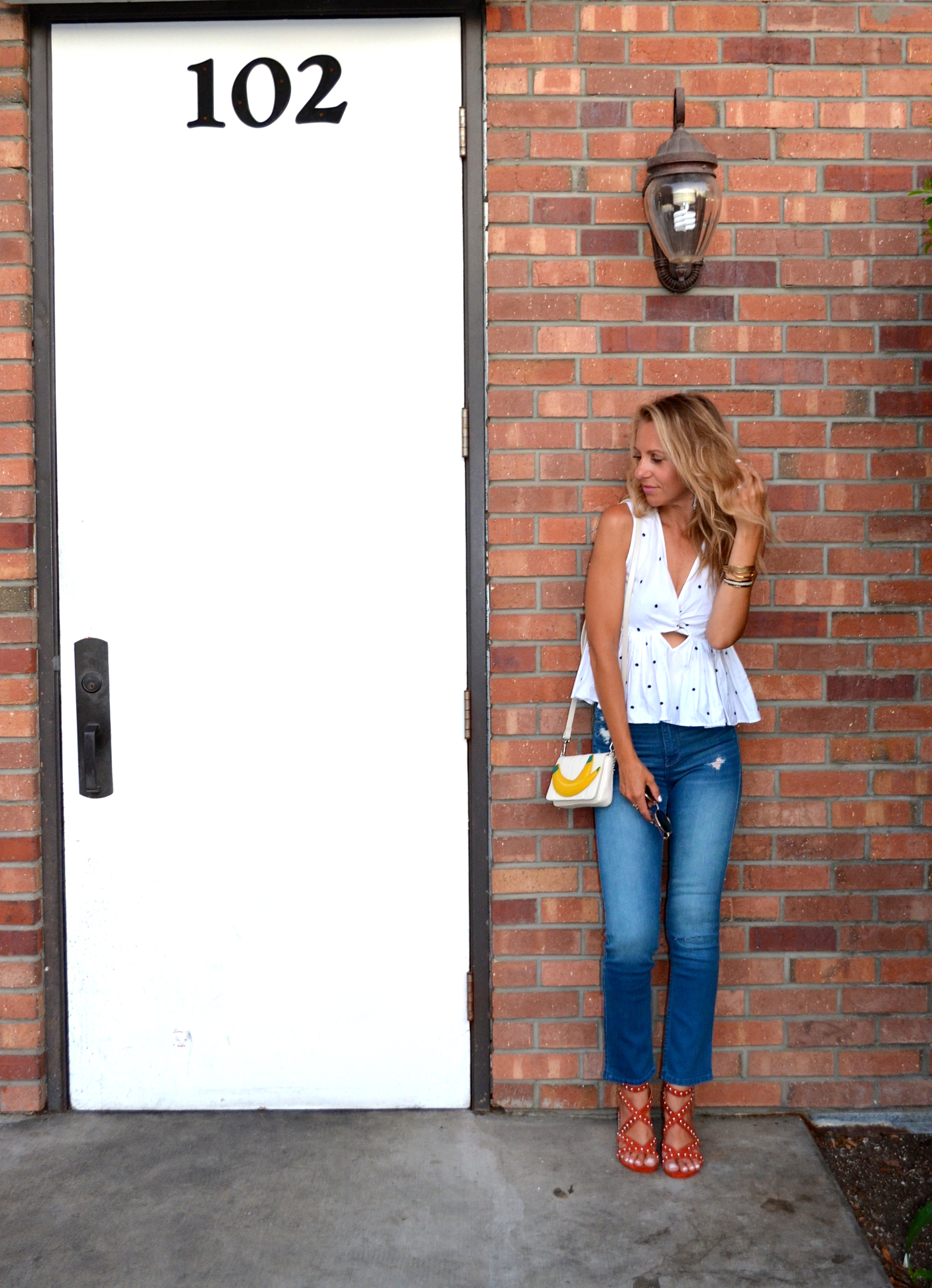 I love the summer trend of fruit inspired items, especially bananas but I know it can seem difficult to add to an every day look.  I'm here to tell you this fun trend is actually easy to add to an outfit and I will give you a few tips on doing so.
For those of you a little hesitant we'll start with small easy ways to add it-accessories!  I'm loving this banana crossbody bag from Zara and it's a total steal for only $20.  Here I'm wearing a casual polka dot top with jeans and then by adding the bag it makes the outfit pop.  Other small ways to add the trend would be a phone case, headband, jewelry or sandals.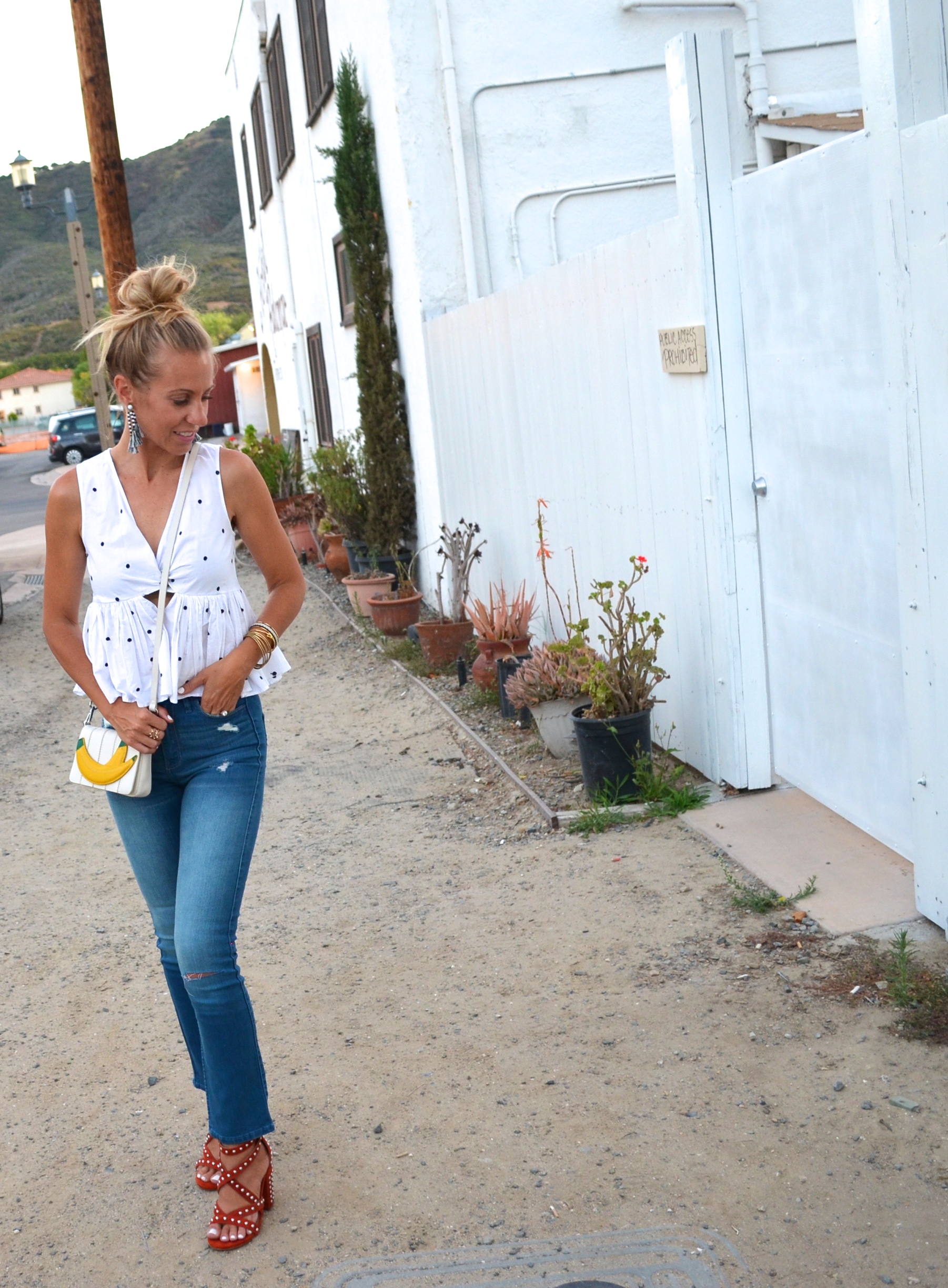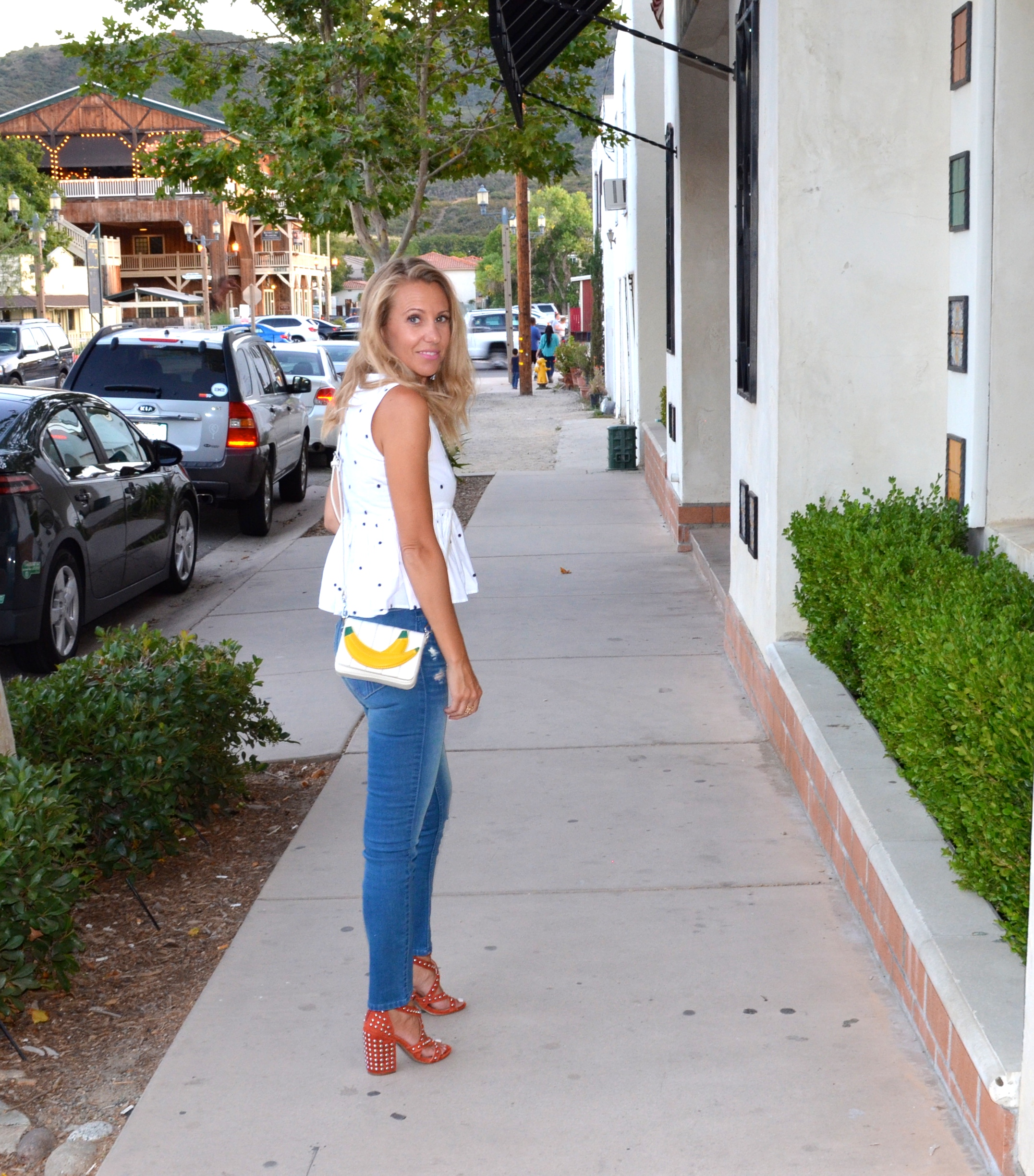 The next way to add a little more of this trend would be a fun graphic tee.  Here is a cute top I found from Hollister and it's easily paired with denim shorts or jeans for a fun everyday look.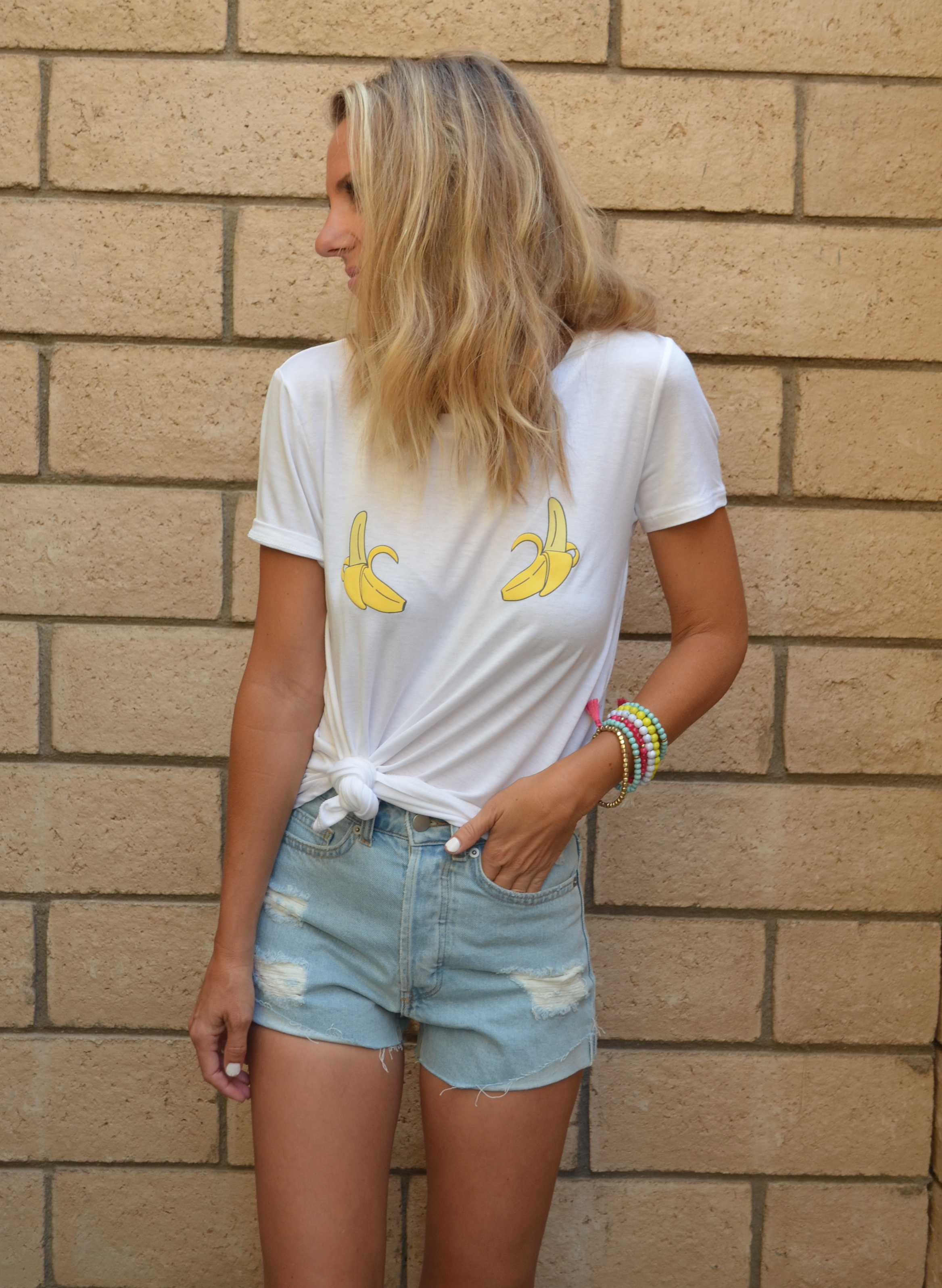 If you love this trend as much as I do then you can take it to the next level.  If you are going big then you should do an all over print like this banana dress I'm wearing from Zara.  With a bold all over print you need to keep the accessories simple a classic like a nude sandal and classic handbag or hat.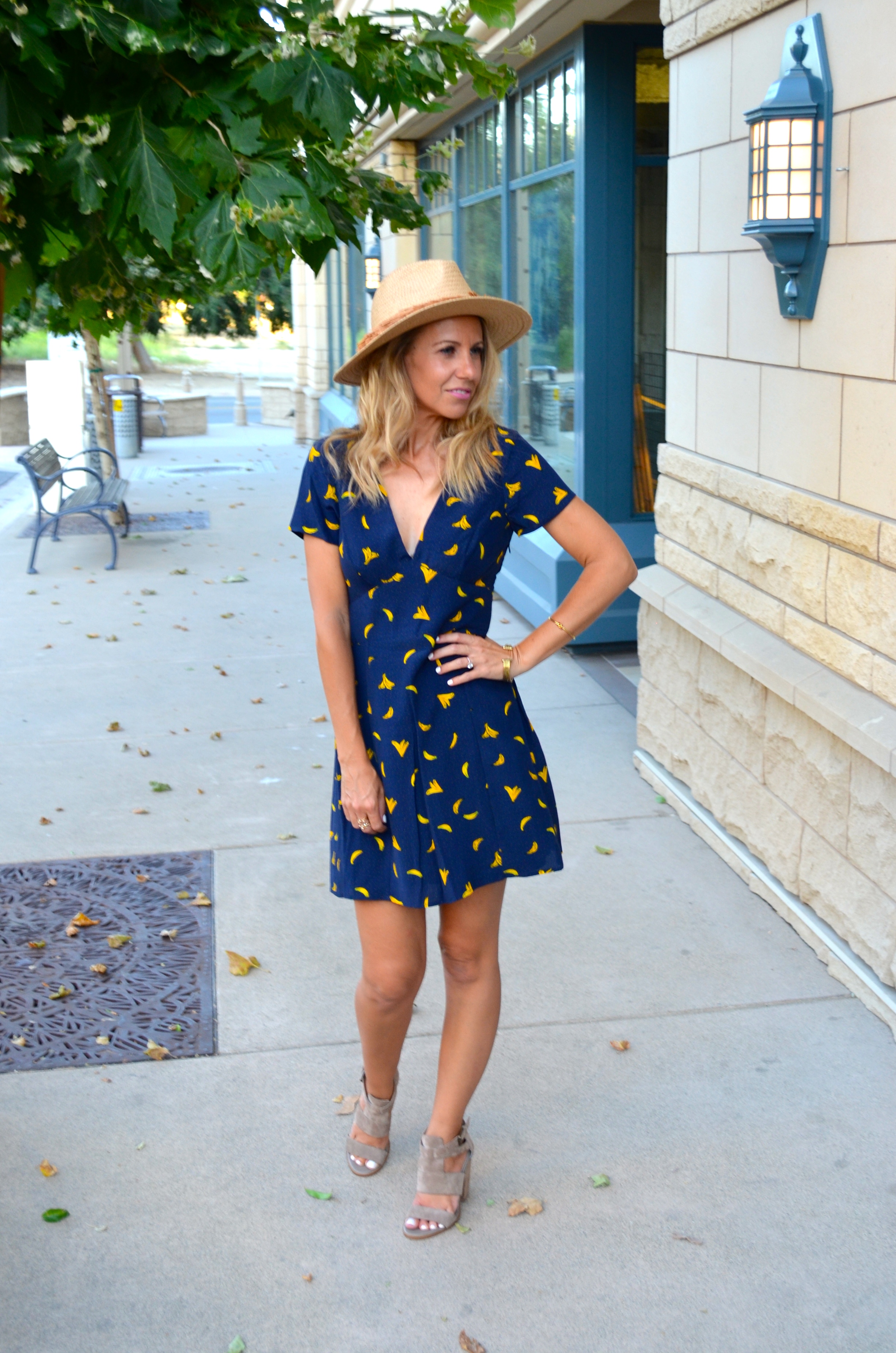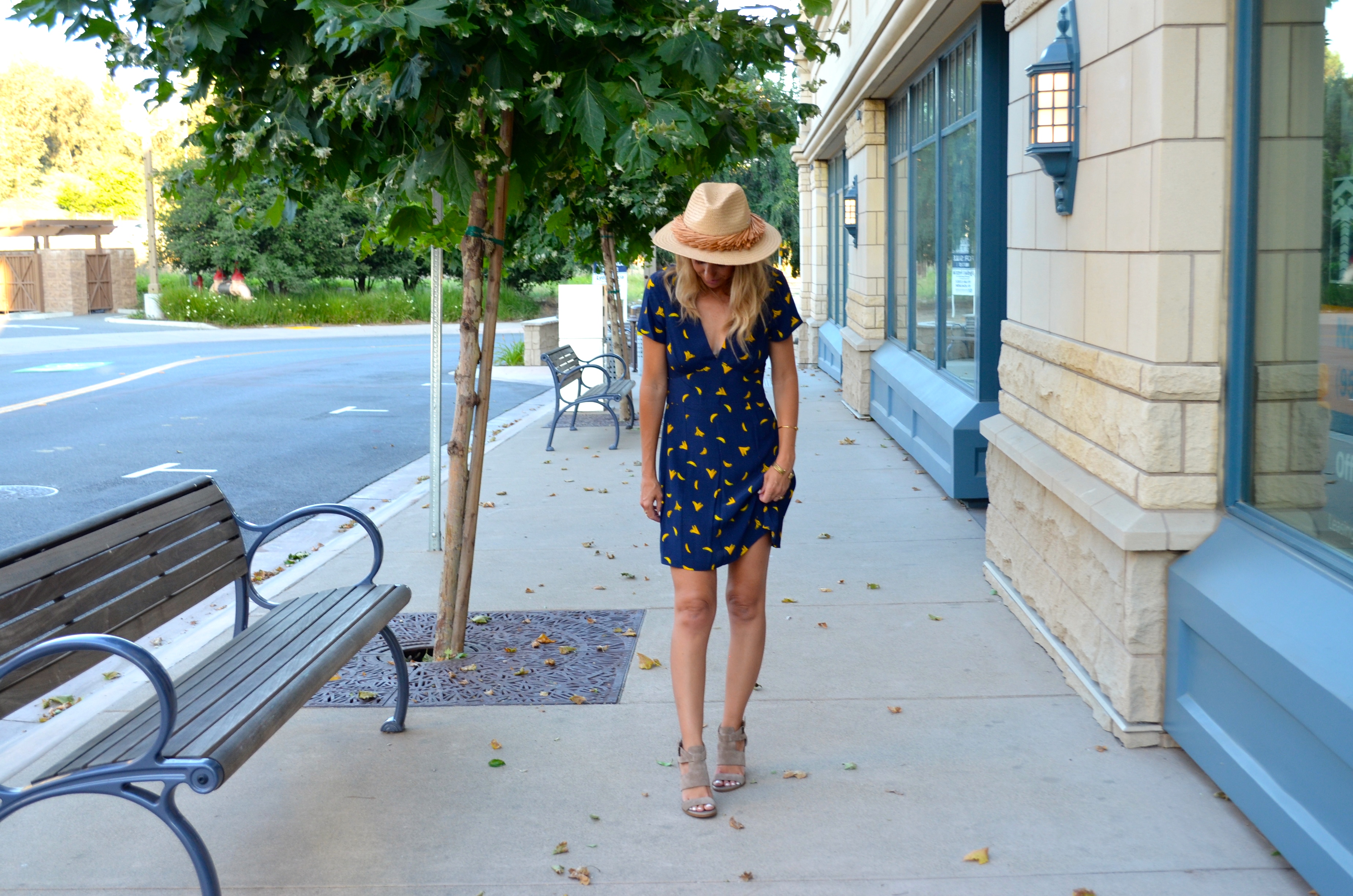 I hope this helped you feel a little more comfortable adding this fun trend into your wardrobe.  And of course I have several fun banana style items linked below and you can decide how far you want to take it.
Save