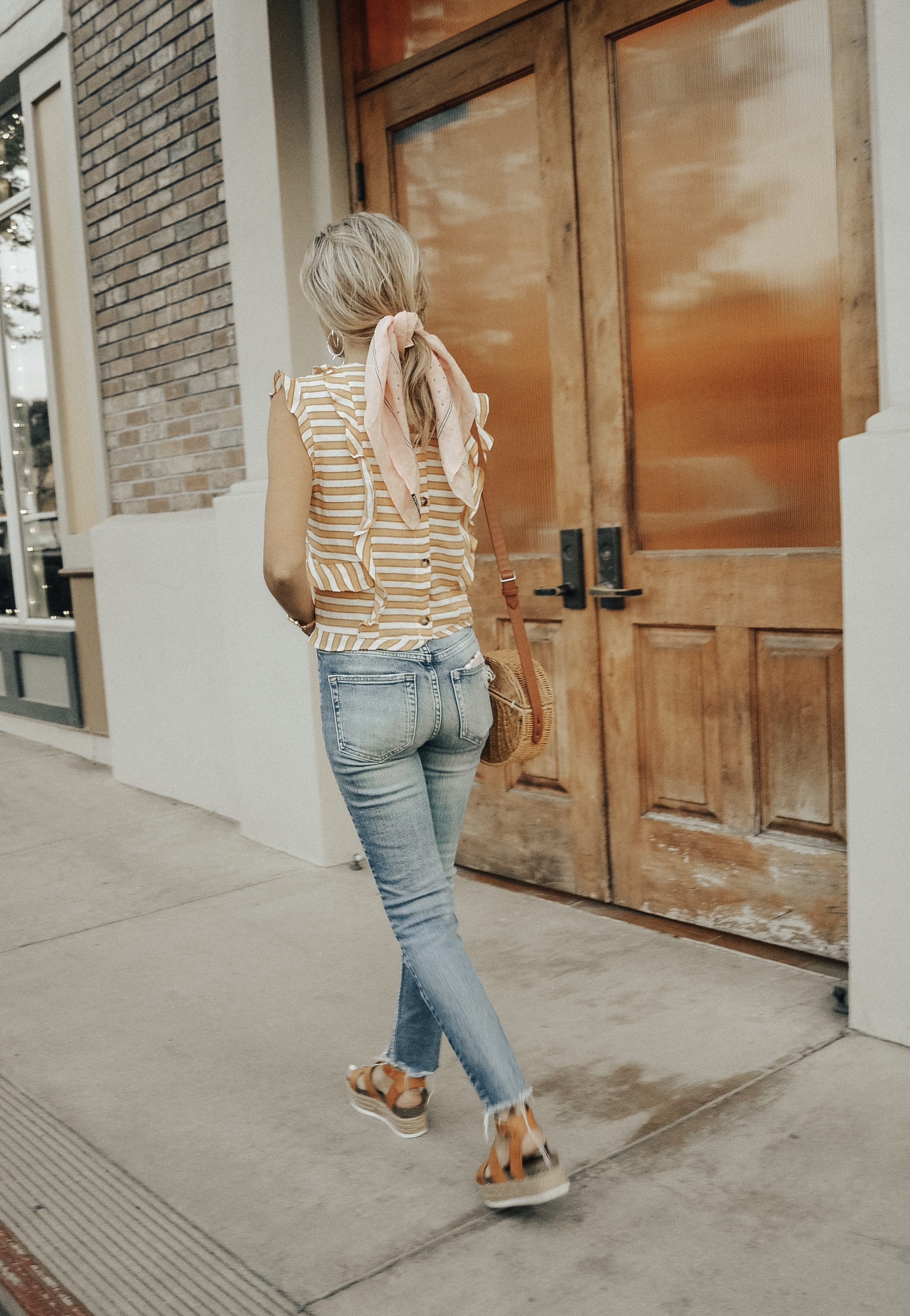 The past couple years I've somewhat kept the same basic hair style.  Every so often I might go a little lighter or a little bit shorter but it hasn't really changed all that much.  So one of my favorite ways to mix up my look is with my hair accessories.  This season there has been a few hair trends that I'm loving so I thought I would share them with you.
1-THE HEADBAND:
The headband is the easiest trend to add to your current hairstyle.  There are so many cute prints and colors out right now.  I'm really loving the knot style like the one I'm wearing here.  This headband is also an easy slip on style so you can just throw it on to update your look.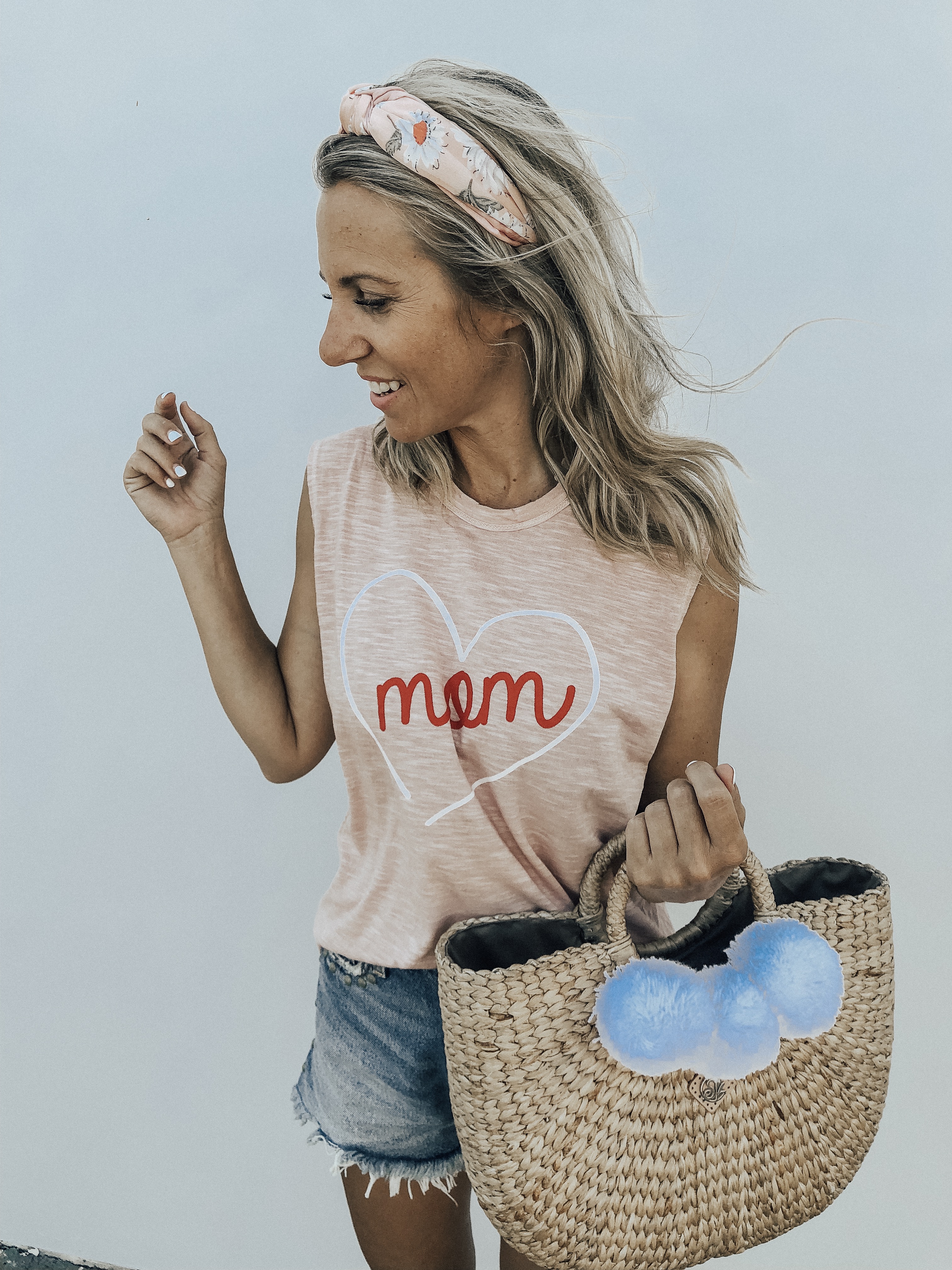 SHOP HEADBANDS

2- THE SCRUNCHIE
I remember wearing scrunchies as a kid so it was fun to see this hair trend come back.  I like to wear a scrunchie in place of a standard rubber band for a pony tail or top knot to add a little character.  This polka dot scrunchy also has a bow on the front which makes it a little more girlie.  It's also cute to add a scrunchie to the end of your braid or you can even wear it on your wrist like a bracelet.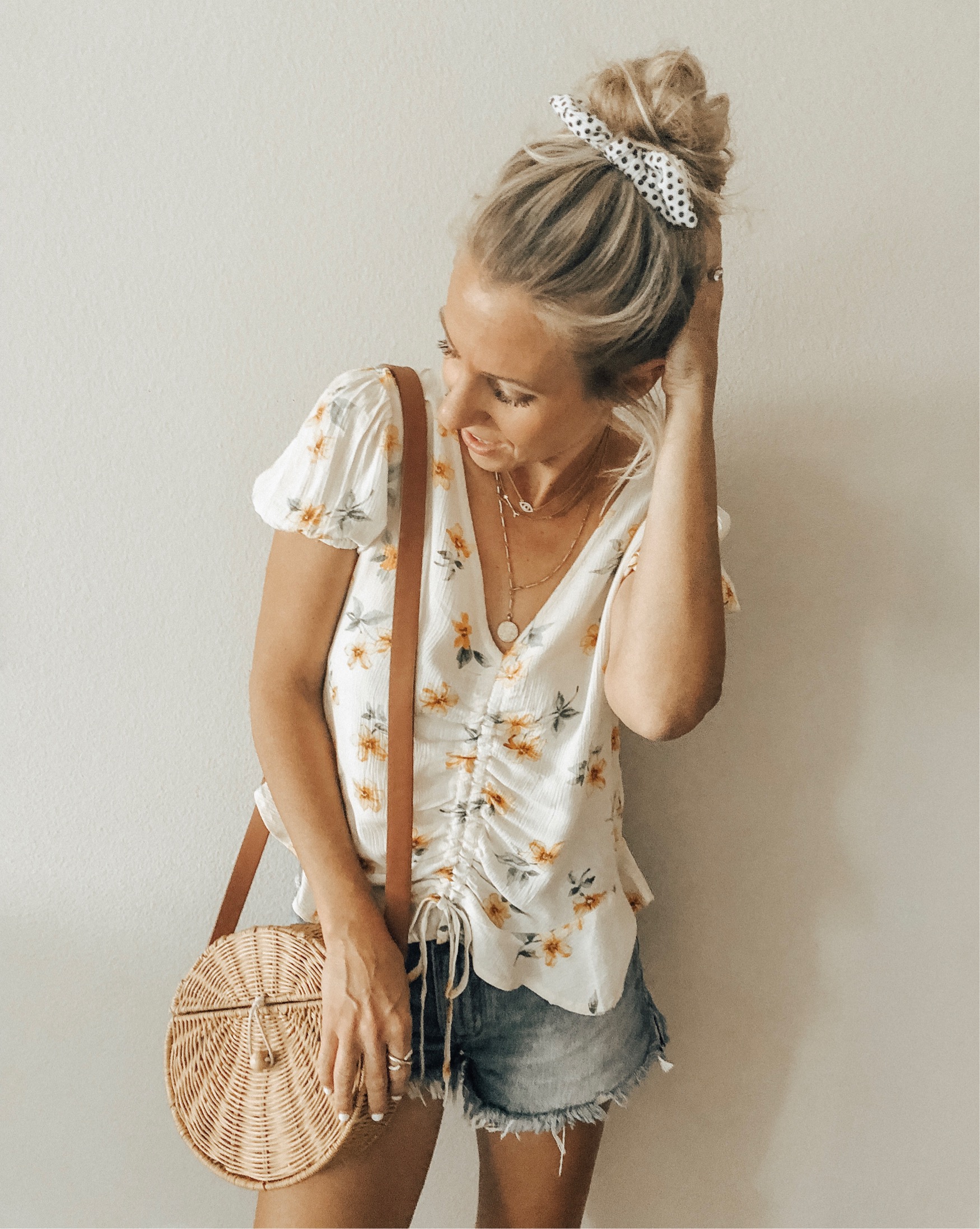 SHOP SCRUNCHIES

3- THE SCARF
The scarf is such a versatile accessory and you can really style it so many ways.  Here I added it to my ponytail for a modern fresh look.  But of course you can also wear it wrapped around a bun or top knot, as a head wrap or headband and even braided within your hair braid.  If you don't love the scarf in your hair you can easily tie it to your handbag or wear it around your neck.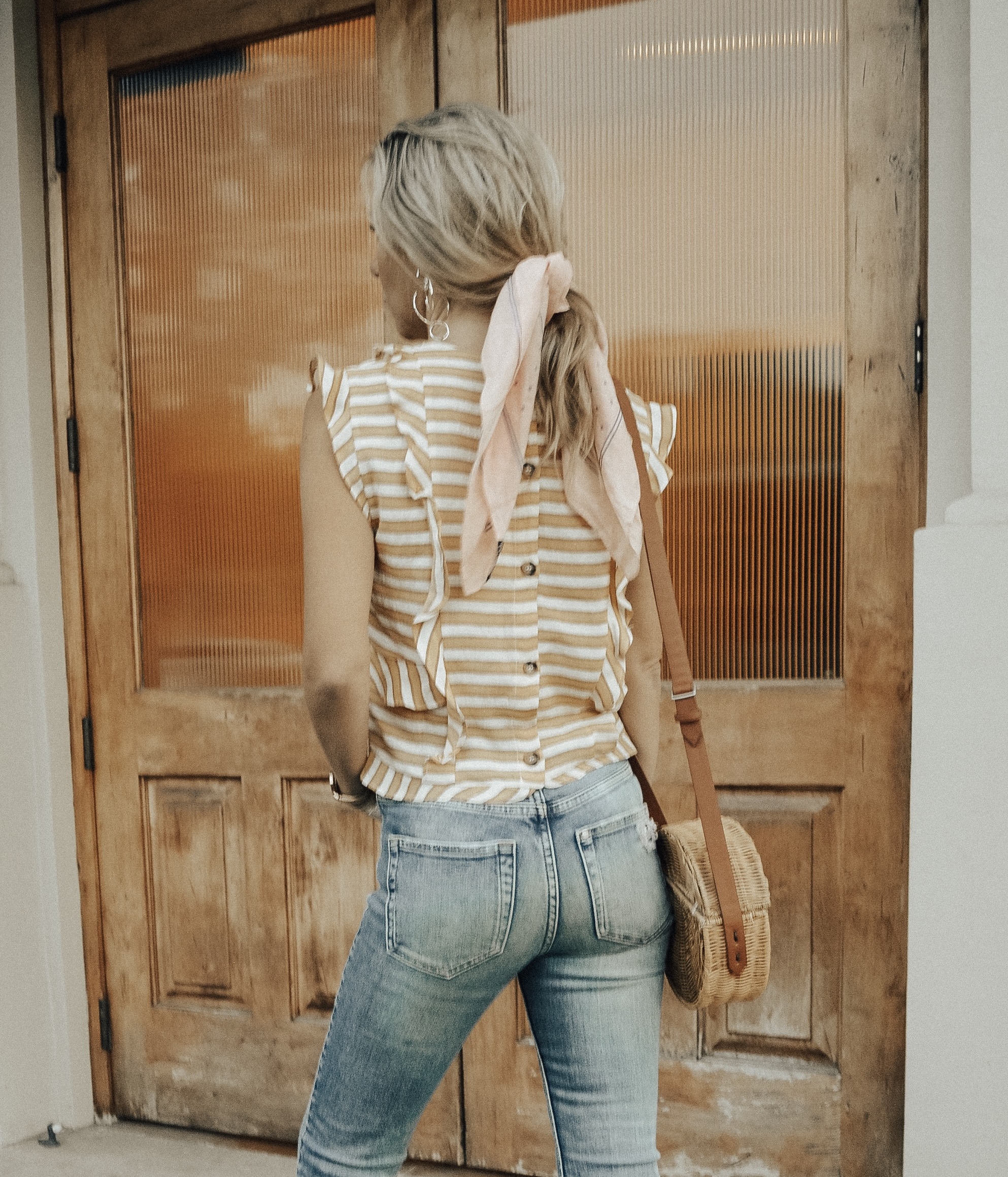 SHOP THE SCARF

What do you think of these 3 fun hair trends?  Which is your favorite?  Comment below and let me know your current favorite hair trend this season.
And of course don't forget to enter the giveaway below!
Just in time for this Summer's Nordstrom Anniversary Sale,
I've teamed up with a group of bloggers to give you a chance to win a $750 Nordstrom Gift Card!
To enter: complete the steps in the rafflecopter below.
The more steps you complete, the more entries you receive, and the better your chance at winning!
This giveaway runs until end-of-day 7/12 at 12AM EST.
Winner will be announced here. Good Luck!
*this giveaway is in no way sponsored by Nordstrom.