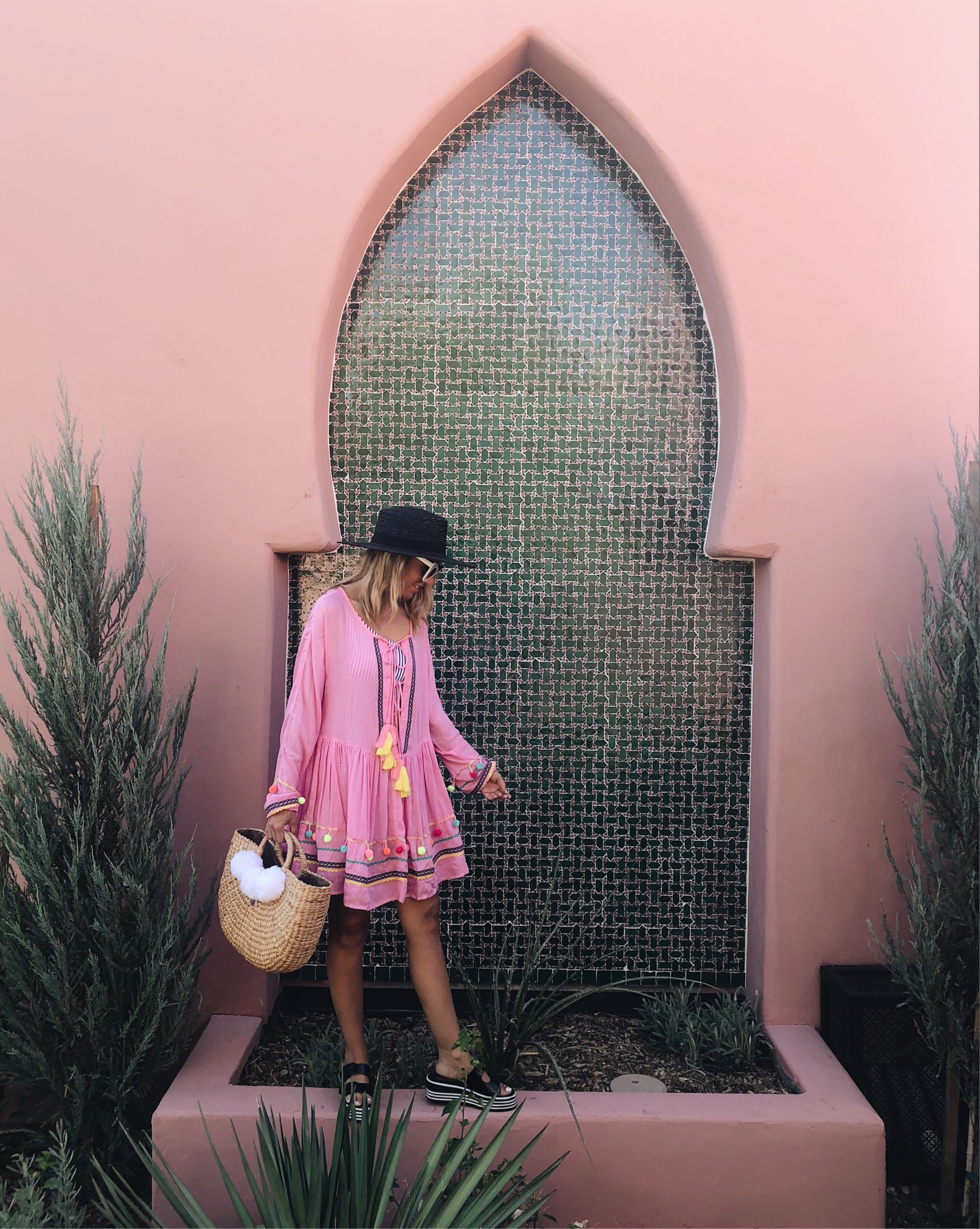 Every year for our Anniversary we like to celebrate by taking a little getaway even if it's just for the night. This year we had just gotten back from a 5 day trip to New York less than a month before so we decided to keep our annual Anniversary trip short and sweet. Palm Springs is one of our favorite getaway locations because it's less than an hour an a half away but still feels like a vacation. Since we waited until the last minute to book something we came across the Sands Hotel and we couldn't say no to all the extremely high ratings and great hotel price.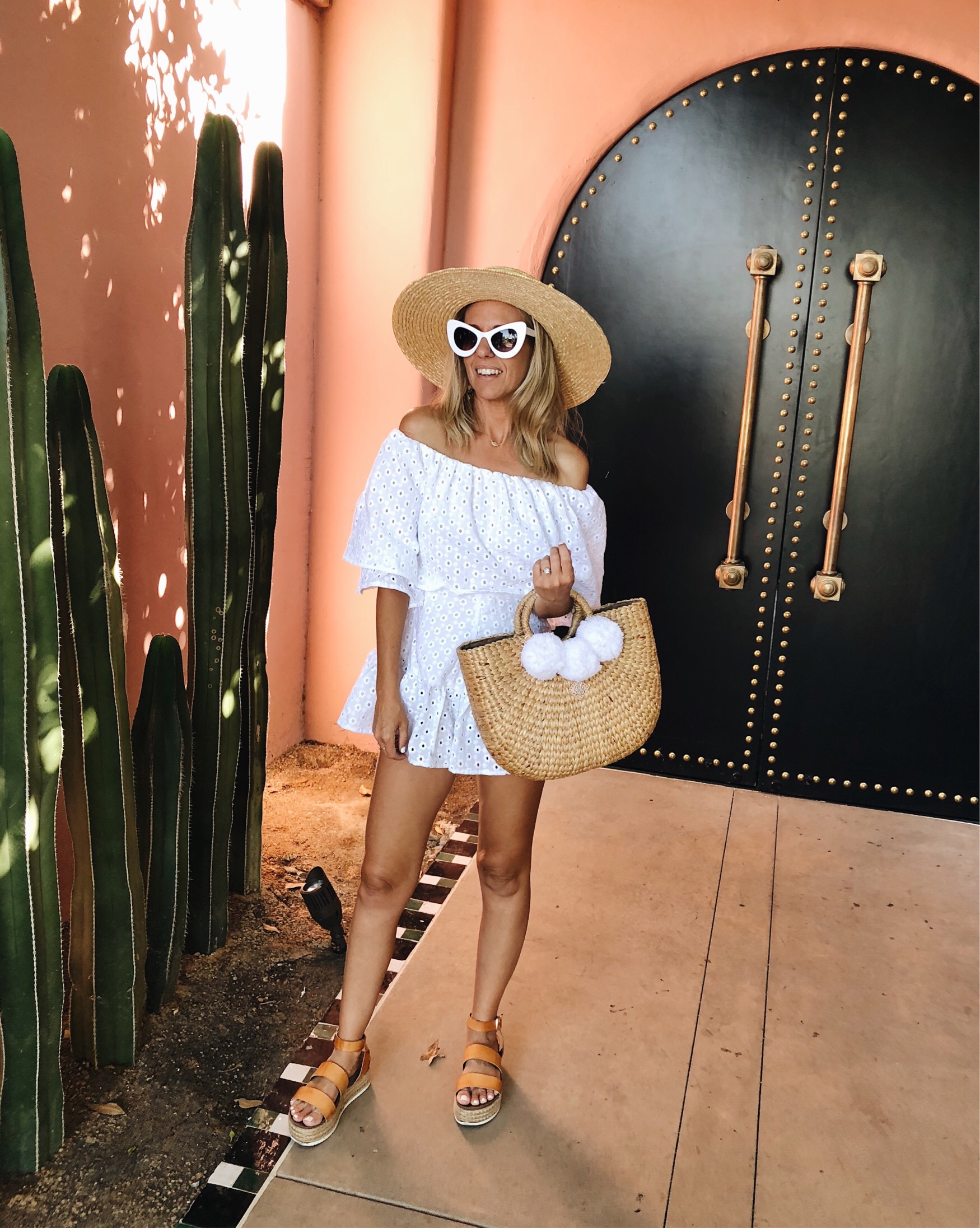 When we first drove up I was excited to see that the entire hotel was pink. It had a small entrance to the side (which I'm standing in front of here) with two cool doors that led into an amazing lobby. The hotel was recently renovated and all the decor was absolutely amazing! There's only about 30 rooms that surround the luxurious pool and each room has it's own personal patio. And don't even get me started on the the retro style pool lounge chairs and cabana's. We spent two full days living at that pool.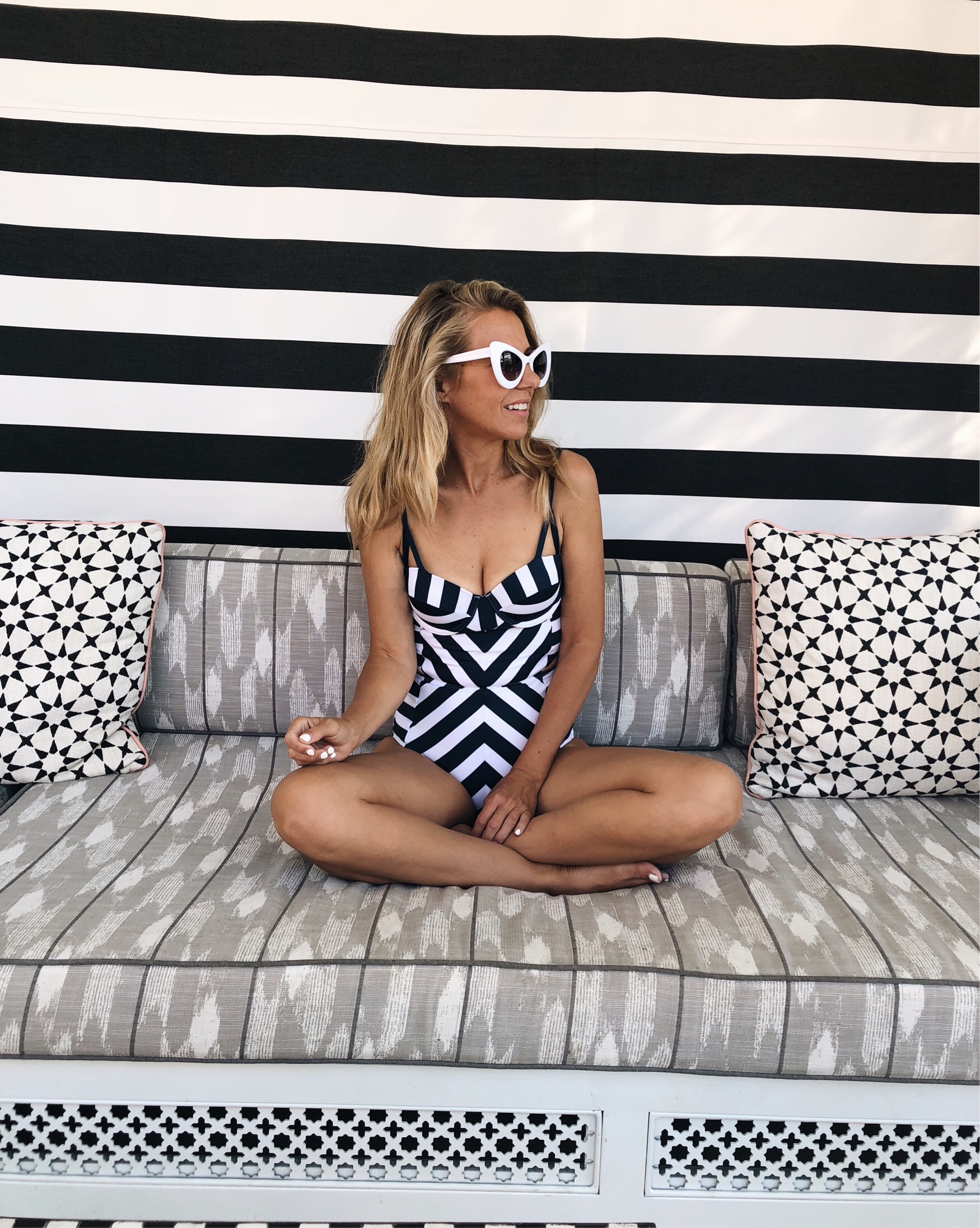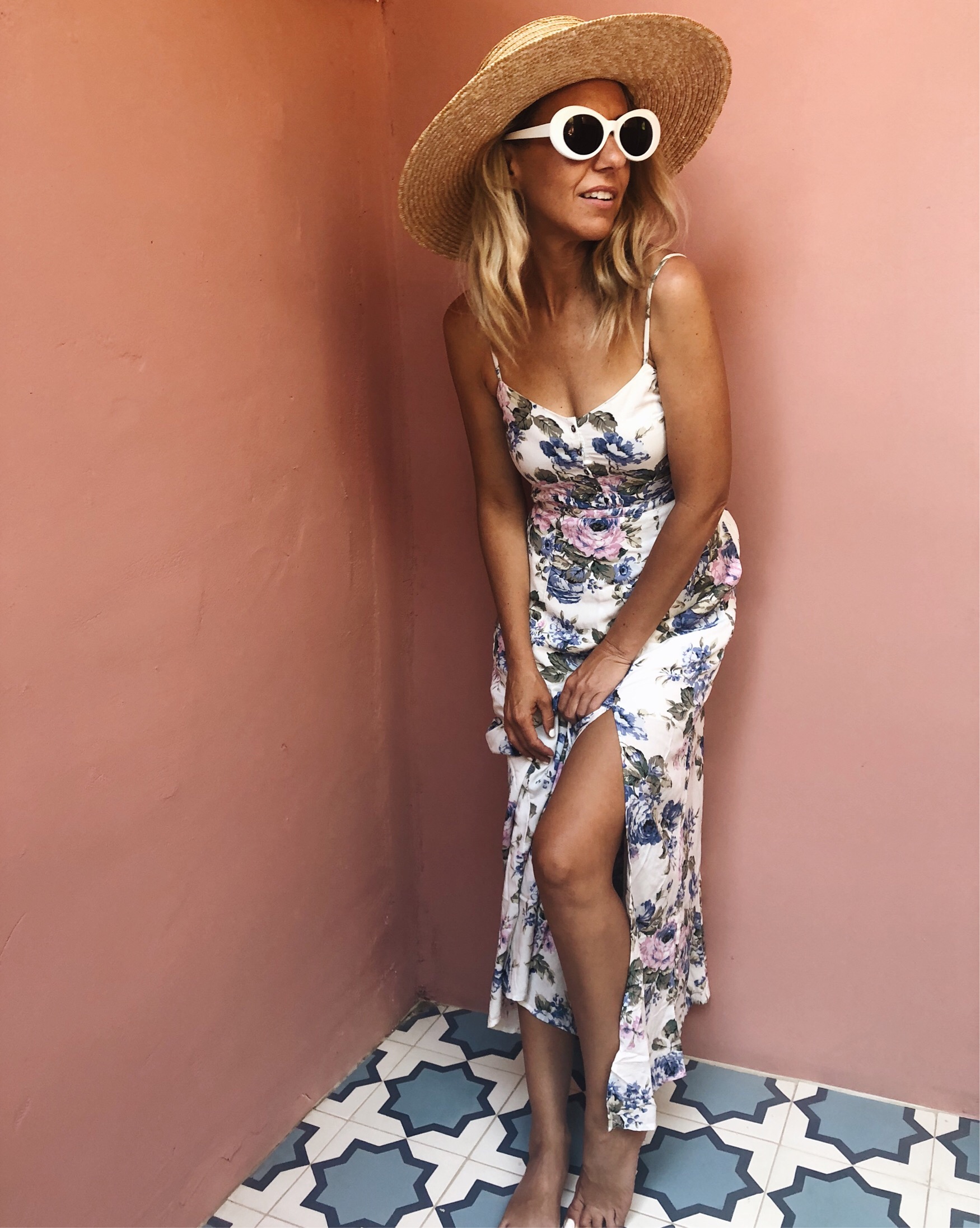 Whenever I go on vacation even if it's just a quick getaway I always seem to over pack. Of course I love dressing to the occasion and vacation style is my absolute favorite! This trip I went with some retro style swimsuits for the pool and a fun pink pom pom cover up. I also wore the cutest white eyelet romper (that looks like a dress), and the comfiest maxi dress. We had dinner at the hotel restaurant and I wore this adorable floral matching set. And of course I took my new favorite Sea & Grass straw tote bag with me!
All in all it was an amazing getaway and I can't wait to go back again. As usual you can shop all my vacation style below.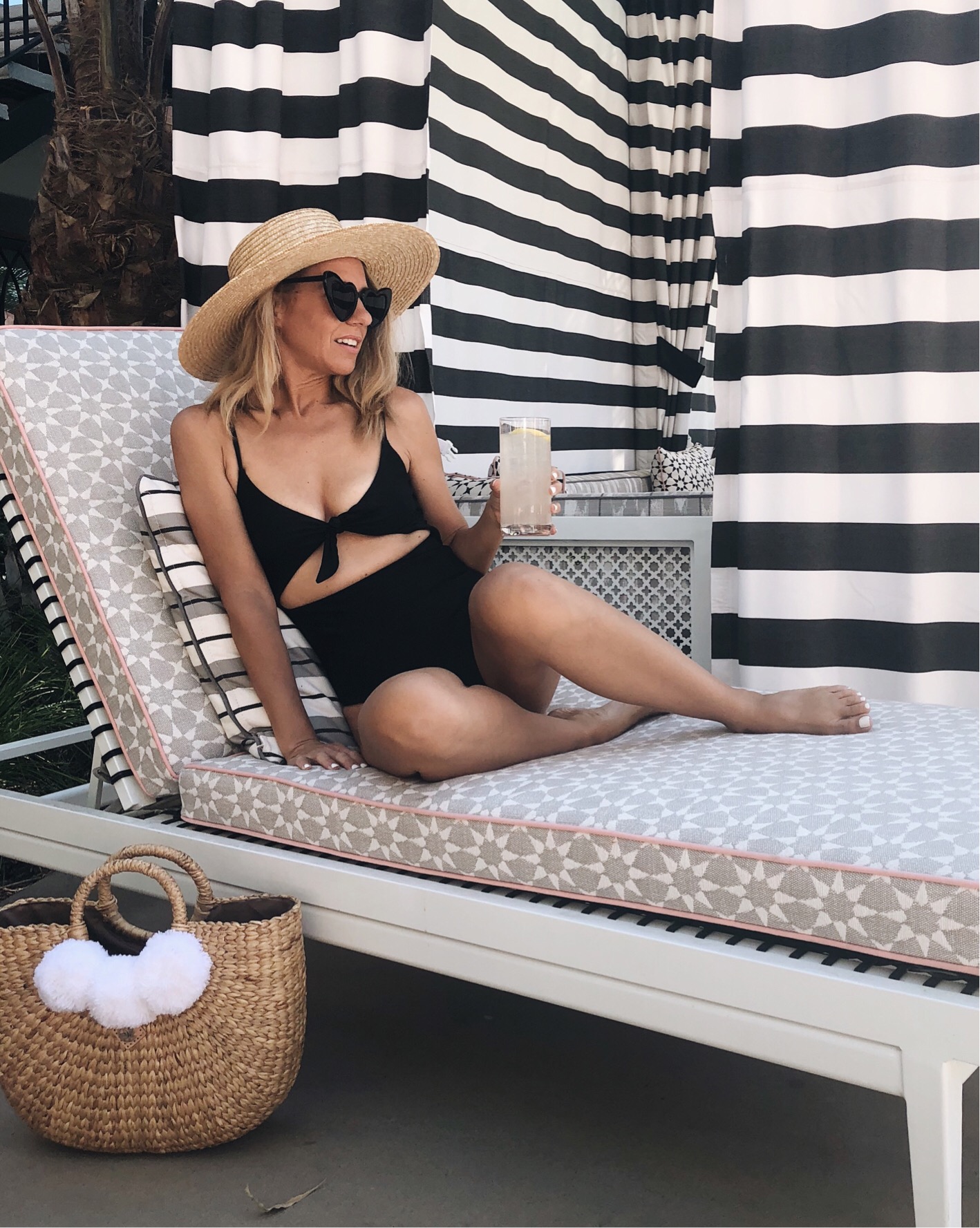 SHOP MY POOL STYLE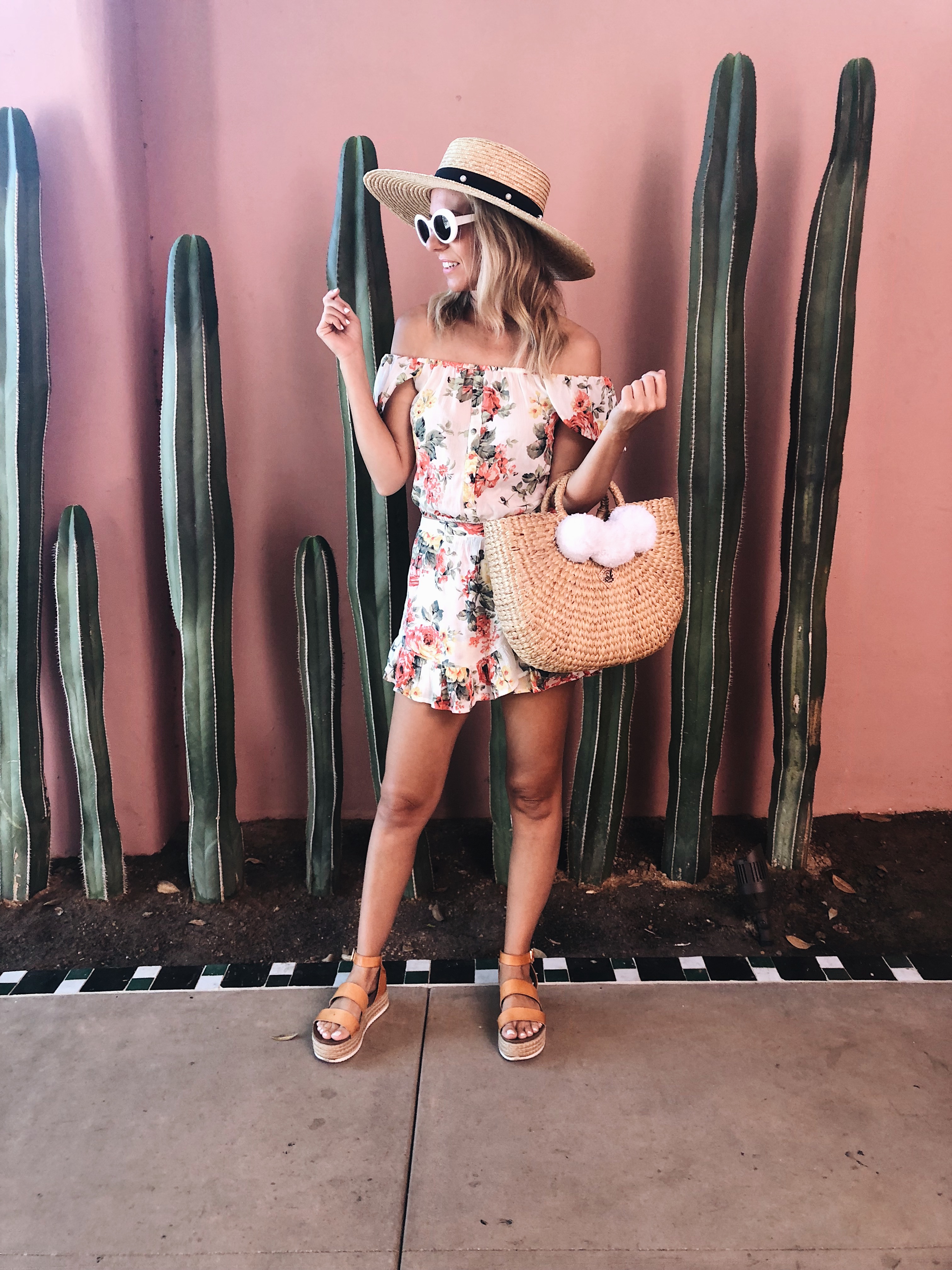 SHOP MY VACATION STYLE