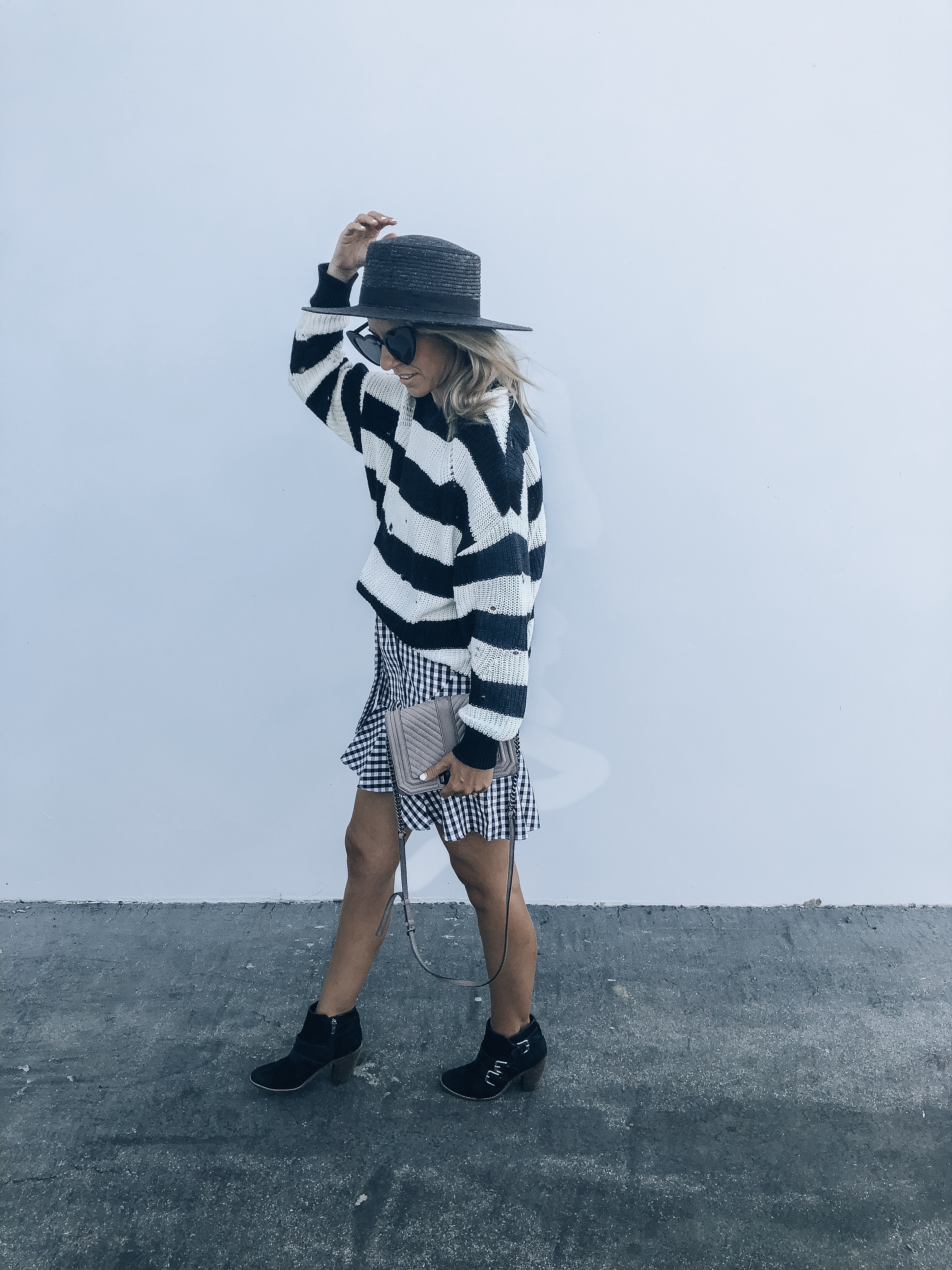 The Nordstrom Anniversary Sale is the best time to get your Fall must-have's on SALE before the season starts.  That's right, the Nordstrom Sale is all about discounted prices for NEW ARRIVALS not old items that have been sitting on the shelf for months.  I love the transition to the Fall because it means I get to wear cute boots and cool layers.  Since this is such a killer sale and can be somewhat overwhelming I thought I would share my top tips.
1-Become a card member-  If you are a Nordstrom card member then not only do you get tons of member perks but you get to shop the biggest sale 8 days earlier than everyone else.  And to be honest usually the best stuff is gone within the first couple days.  There is no annual fee and you'll get a $40 bonus note when you make a purchase with your new card on the date your approved.  You can sign up to become a card member HERE.
2- Follow me in the Liketoknow.it app-  I will be constantly sharing my top picks for the sale and posting every day so it will be easy convenient shopping.  No need to spend hours searching for the best items online when I have done the hard work already.  Click HERE to follow me in the Liketoknow.it app.  You can also follow along on my Instagram Stories for try on sessions with all my favorite picks.
3-Buy online- It's no secret that the amount of people shopping online is dramatically increasing everyday and there's good reason for it.  Nordstrom has free shipping both ways with no minimum.  That means no need to stand in long fitting room lines and try on clothes in bad lighting.  Just order online and try everything on in the comfort of your own home.  If it doesn't fit or you just don't like it then send it back for free.  And the best part is there is no return deadline.  That means you ship it back for free and at your own convenience.
4-Go through your current closet and make a list of must-haves- This is a massive sale with tons of great items which can be completely overwhelming.  By making a list of the items you really need then it will helps simplify things.  That way you won't end up spending money on things that you don't need and your wardrobe will be fresh and updated just in time for a new season.
5-Don't hesitate and just buy it- I know that when it comes to making a decision I am one that can take forever.  But when it comes to shopping the Nordstrom Sale you don't need to second guess because you can always return it.  Since the sale is full of the best new fall items things go quickly and often sell out.  Occasionally things are restocked but I wouldn't count on it.  If there's something you love and you're just not sure or if you've exceeded your budget I recommend just making then the purchase and then deciding once you have everything at home.  It's definitely better to be safe than sorry.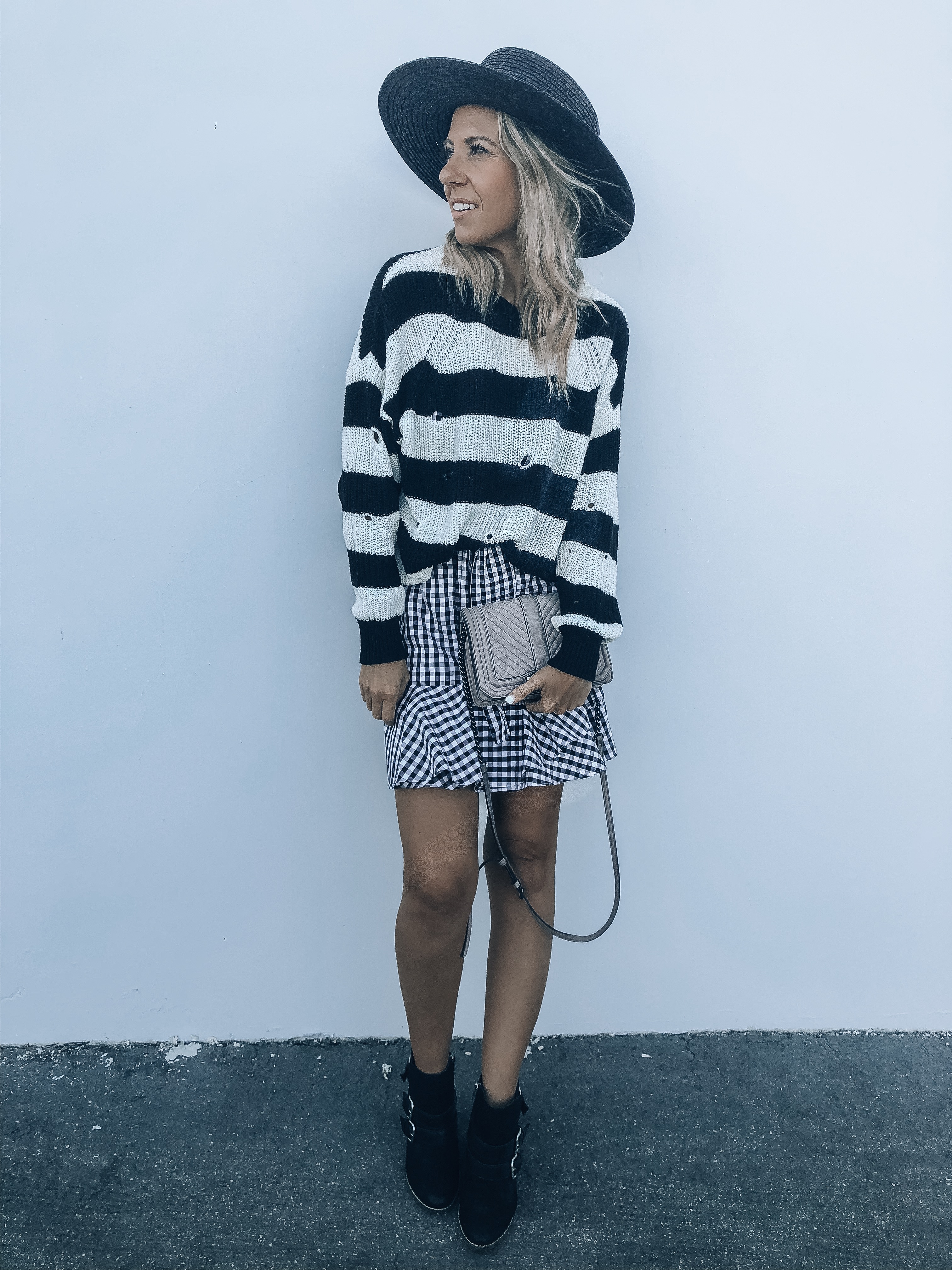 Important dates to know:
July 8th- last day to sign up as a cardholder to ensure you get early access.
July 12-19th- Nordstrom cardholders get early access and shop the sale early.
July 20th-Aug 5th- Nordstrom Sale is open to the public
Aug 6th- All sale items return to regular price.
Shop the catalog HERE.
WHY PAY FULL PRICE WHEN YOU CAN GET IT ON SALE??

SHOP MY STYLE

This outfit has a couple of my favorite Nordstrom Sale purchases from past years.  My Topshop sweater is a classic and these Dolce Vita boots have been worn on repeat.  And don't get me started on this Rebecca Minkoff handbag I got last year.  It was hands down one of my favorite purchases from all of 2017.  It's time to start your Sale shopping so make sure to enter the giveaway below to win a $750 gift card.
Just in time for this Summer's Nordstrom Anniversary Sale,
I've teamed up with a group of bloggers to give you a chance to win a $750 Nordstrom Gift Card!
To enter: complete the steps in the rafflecopter below.
The more steps you complete, the more entries you receive, and the better your chance at winning!
This giveaway runs until end-of-day 7/12 at 12AM EST.
Winner will be announced here. Good Luck!
*this giveaway is in no way sponsored by Nordstrom.