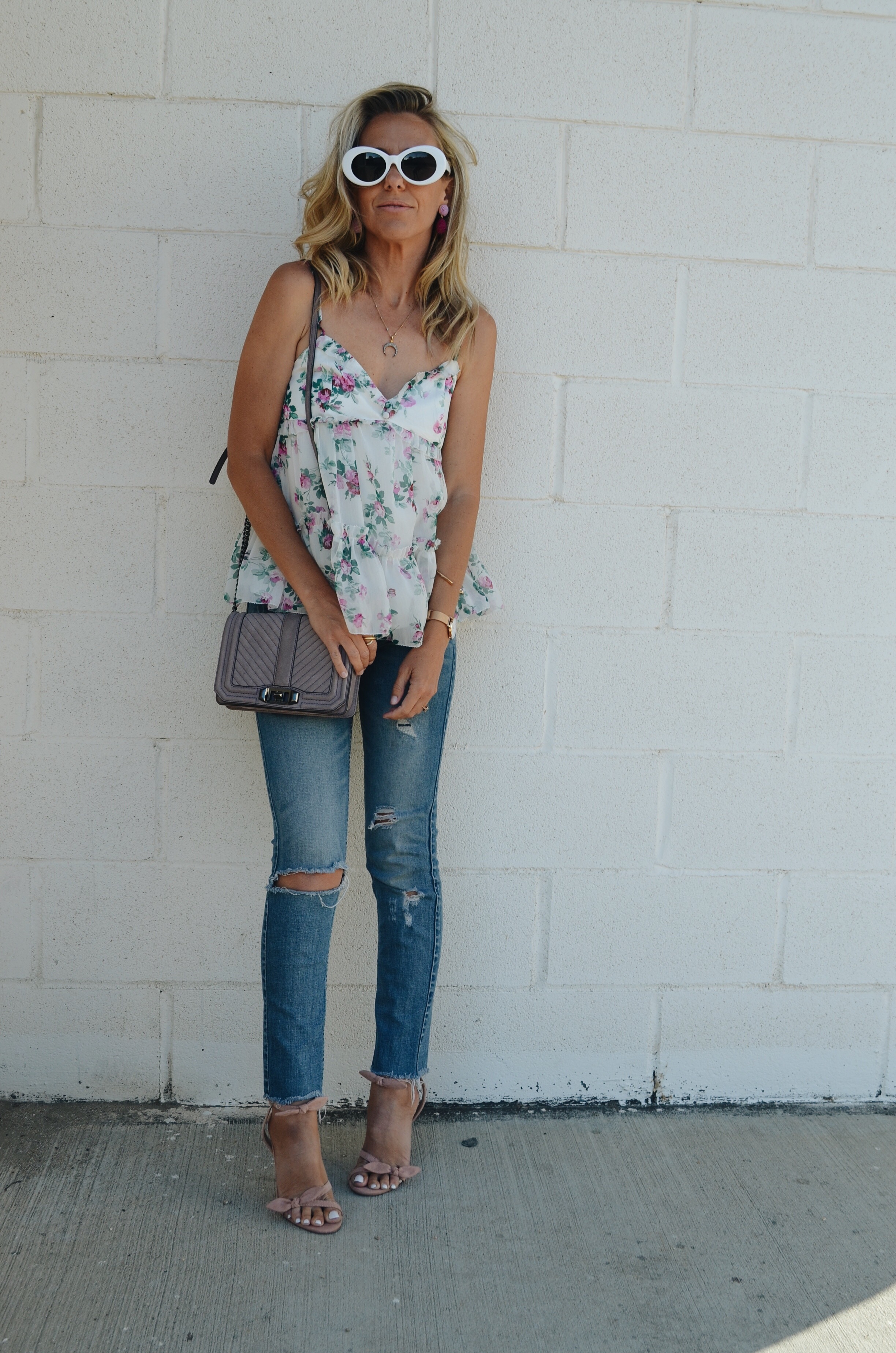 Distressed denim is a closet staple and something I wear constantly.  I love how the distressing of the denim whether it's a lot or a little really gives it some character.  Although you might think holes in your jeans makes them look extremely casual I'm here to show you how versatile distressed denim can really be.
3 TIPS FOR DRESSING UP YOUR JEANS
1-THE SHOES- The shoes you wear with your denim can really change the entire look.  Although any heel can work well I love how a stiletto really sophisticates the outfit.  I love the blush pink color of these stiletto's but I especially love the little bow details that really make it girly.
2-THE TOP- The top you pair your denim with can really make or break your look.  Two things to look for to dress up your denim is the type of fabric and the details.  A silkier or more delicate fabric makes the look more expensive and sophisticated.  And some of my favorite details are ruffles and lace.  Both of which really can dress up a top.  This cute floral top I paired with my denim has ruffles and a sheer delicate layered fabric that looks fancy.
3-THE ACCESSORIES- The accessories you pair with you outfit can really make a difference.  A small clutch, or crossbody bag makes your look more sophisticated while a backpack or large mom bag would make you look more casual.  The Rebecca Minkoff bag I'm wearing here is one of my favorite bags and really adds character to my look.  Also delicate gold jewelry, a nice watch and a good cocktail ring make the look more sophisticated.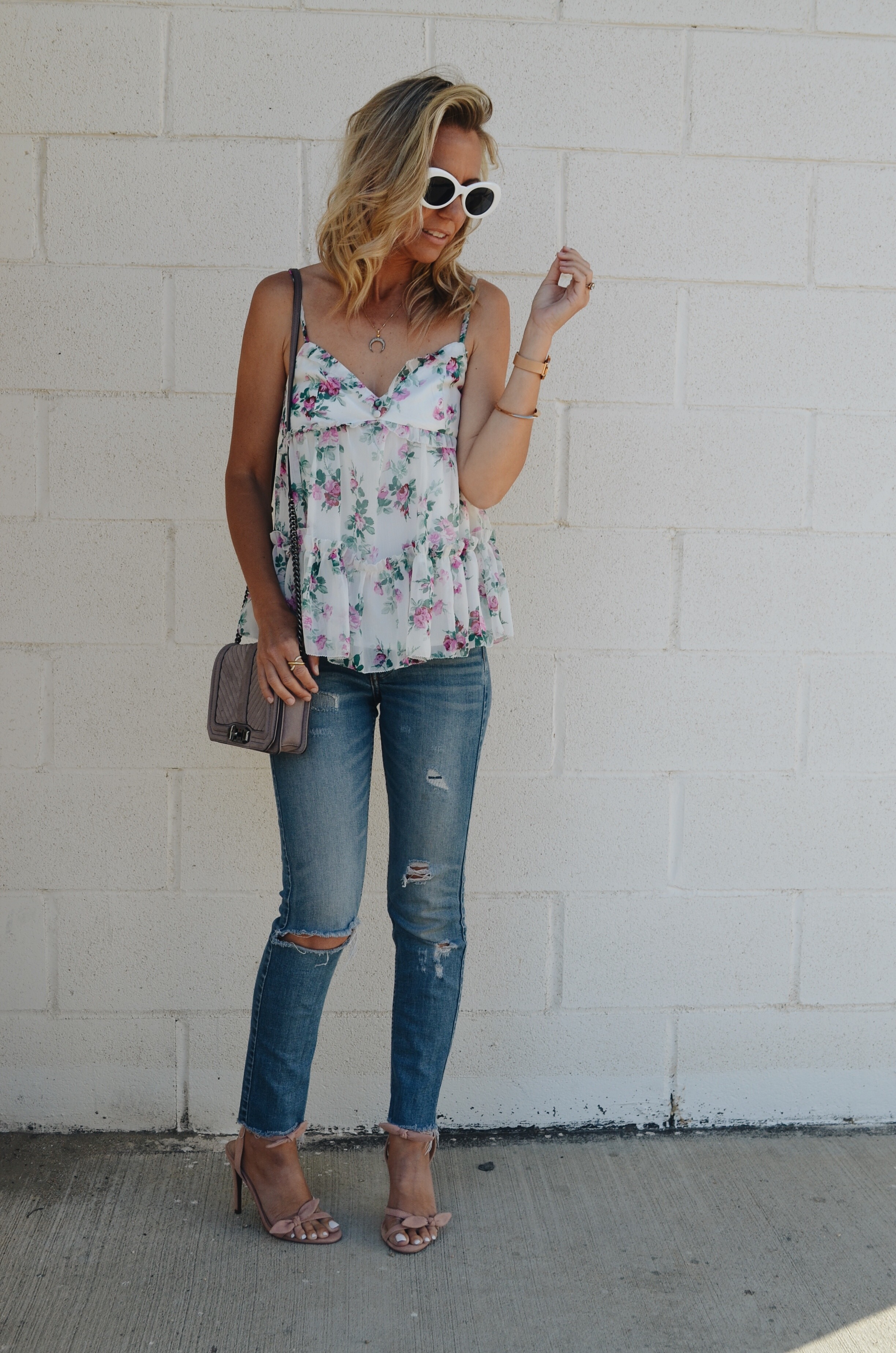 What do you think about my tips for dressing up your distressed denim?  I hope you find them helpful and can now see distressed jeans not only as a casual style but a versatile piece in your closet.
Comment below and let me know what you think!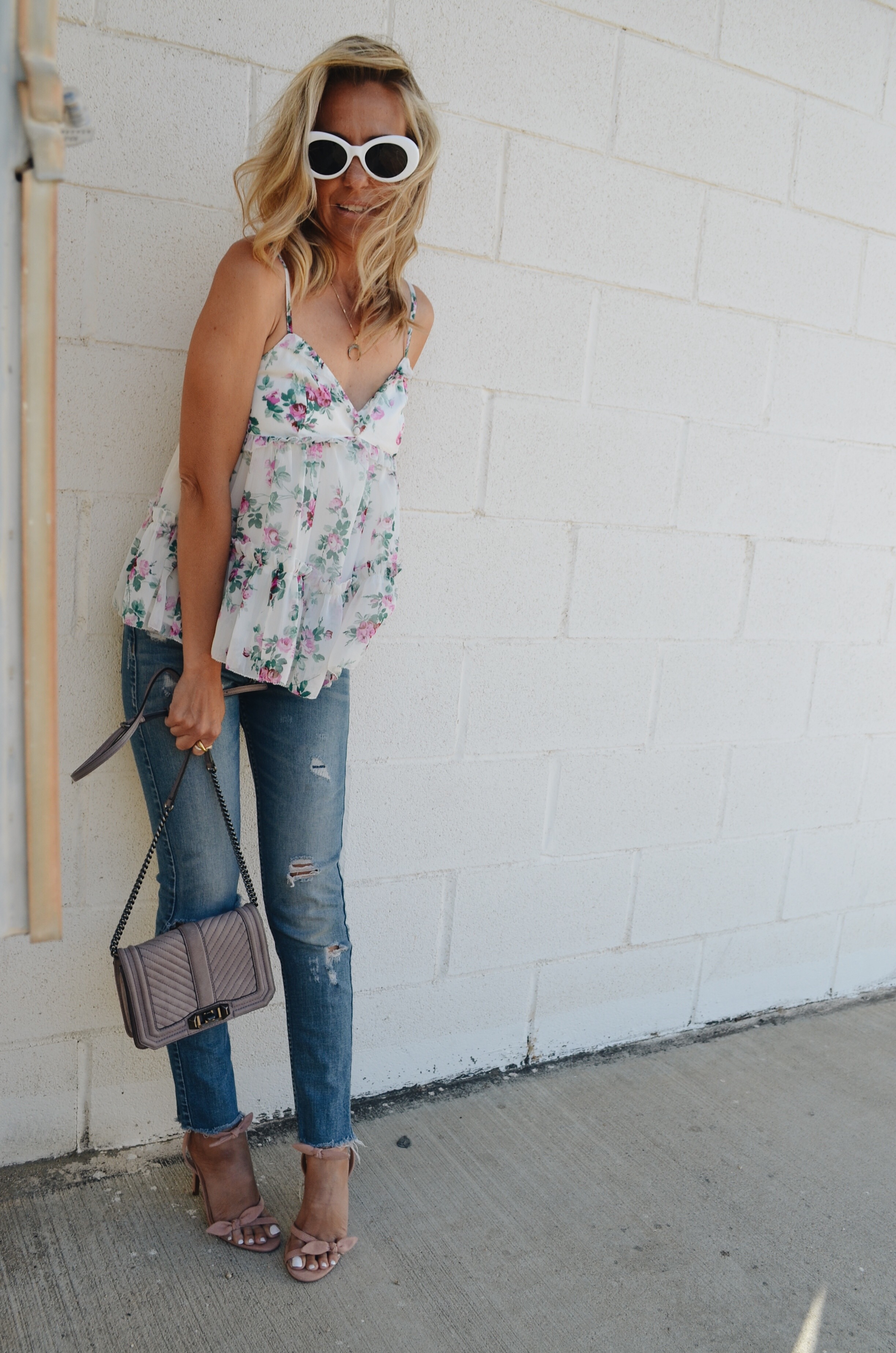 SHOP THE LOOK