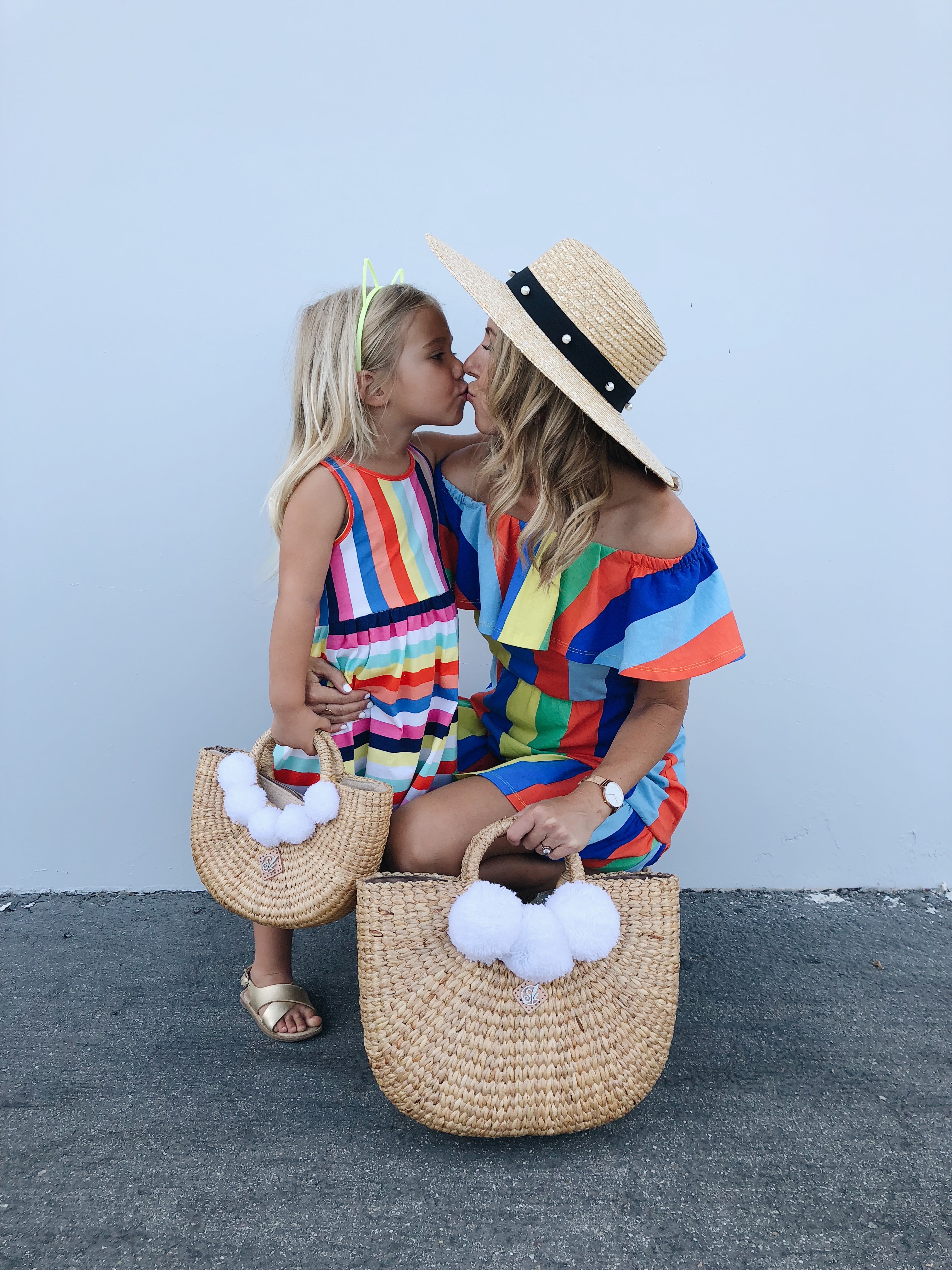 One of the biggest trends this Spring and Summer is the bold stripes.  I'm always one who loves to experiment with new trends and try new things so bright stripes was a fun style to try.  I know some of you are a little hesitant to try such a bold trend but sometimes you just have to go for it.  Plus it's summertime so it's easier to wear brighter colors.  This same dress style also comes in a skinnier stripe -which is a little less bold- as well as a navy and white stripe which is a little more classic.  I linked both below!
How cute are these matching straw pom pom bags??  I fell in love when I saw them online and was really impressed with the quality once I actually received them.  They are from a cute little shop on Etsy called Sea & Grass and I can't tell you enough how much I love their bags.  I've been using this Camryn tote everywhere since I got it and I get tons of compliments on it everyday!  I'm actually teaming up with them for a giveaway on my Instagram next week so keep your eyes open for it.
I paired this fun dress with my retro style sunglasses and platform sandals since they are a must-have for me these days.  And of course Blondie had to steal my other pair of retro sunglasses so she could be completely matching.  But that's just more fun right?!  And how cute is Blondie's dress?  It's the perfect everyday tank dress for her and it's only $5!  Crazy right?!
What do you think of this bold stripe trend?  As usual I linked our outfits below as well as other striped dresses (some of which are a little less bold) and my current favorite straw tote bags.  I'd love to hear what you think so please don't hesitate to leave a comment at the bottom.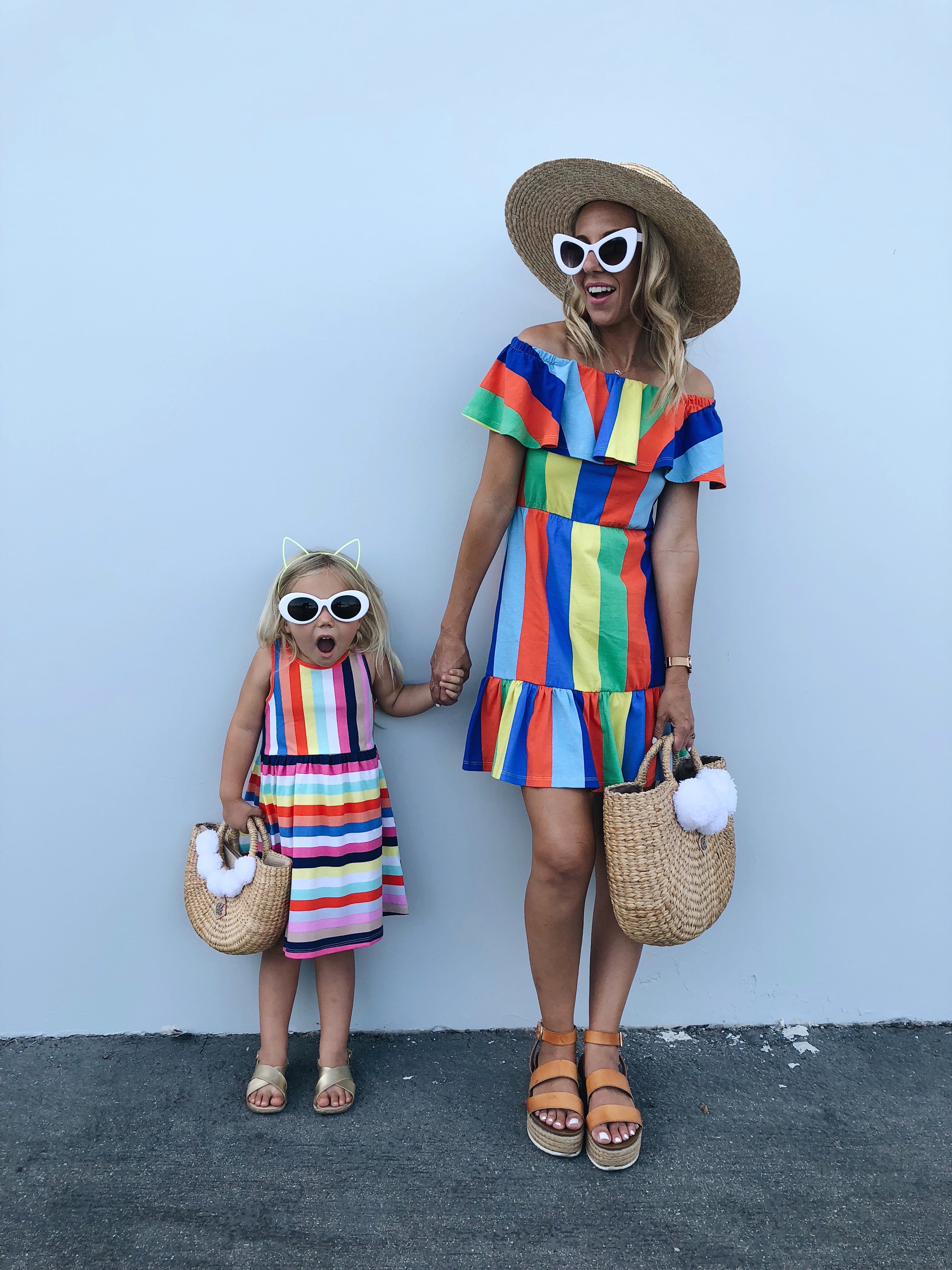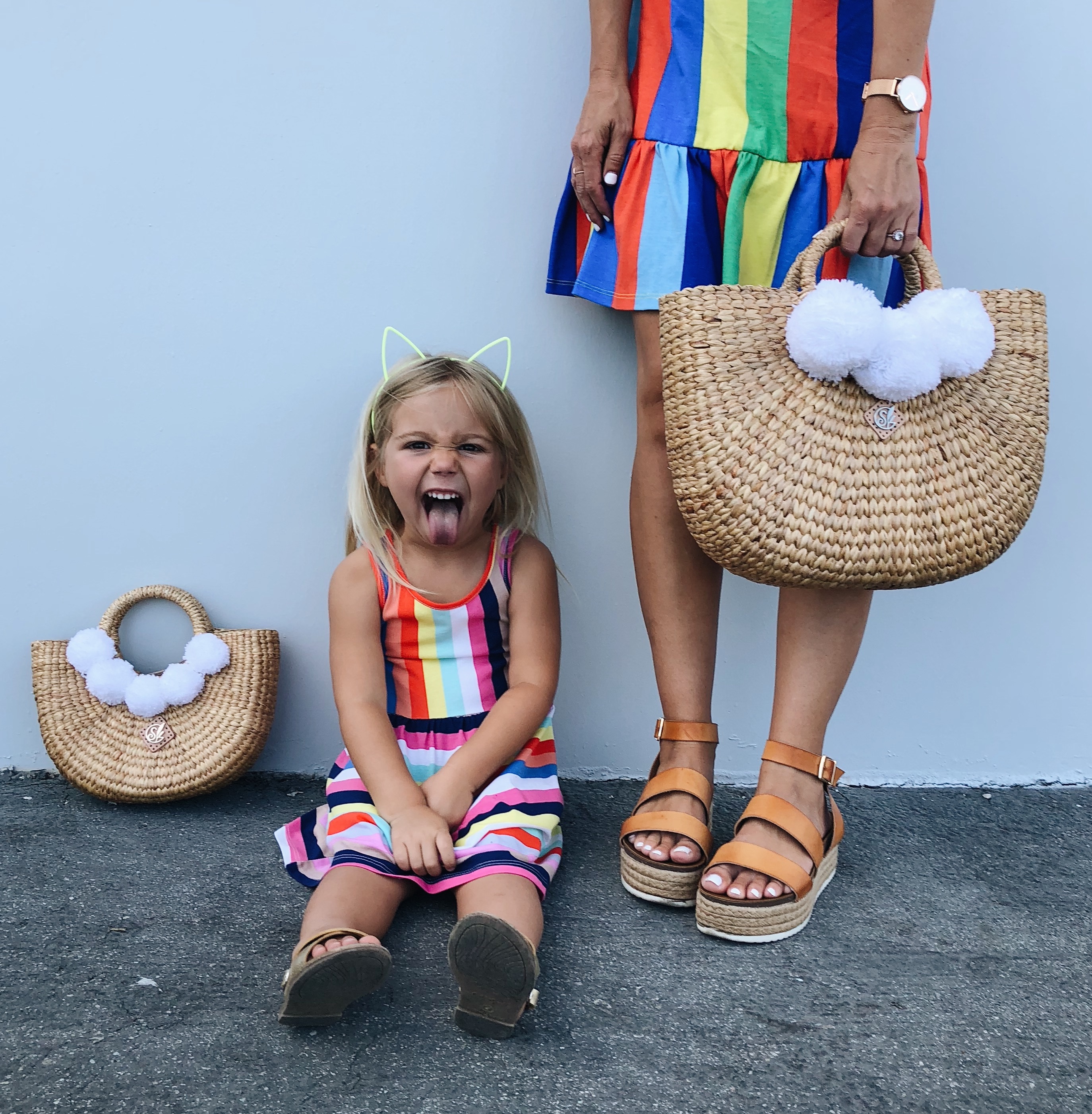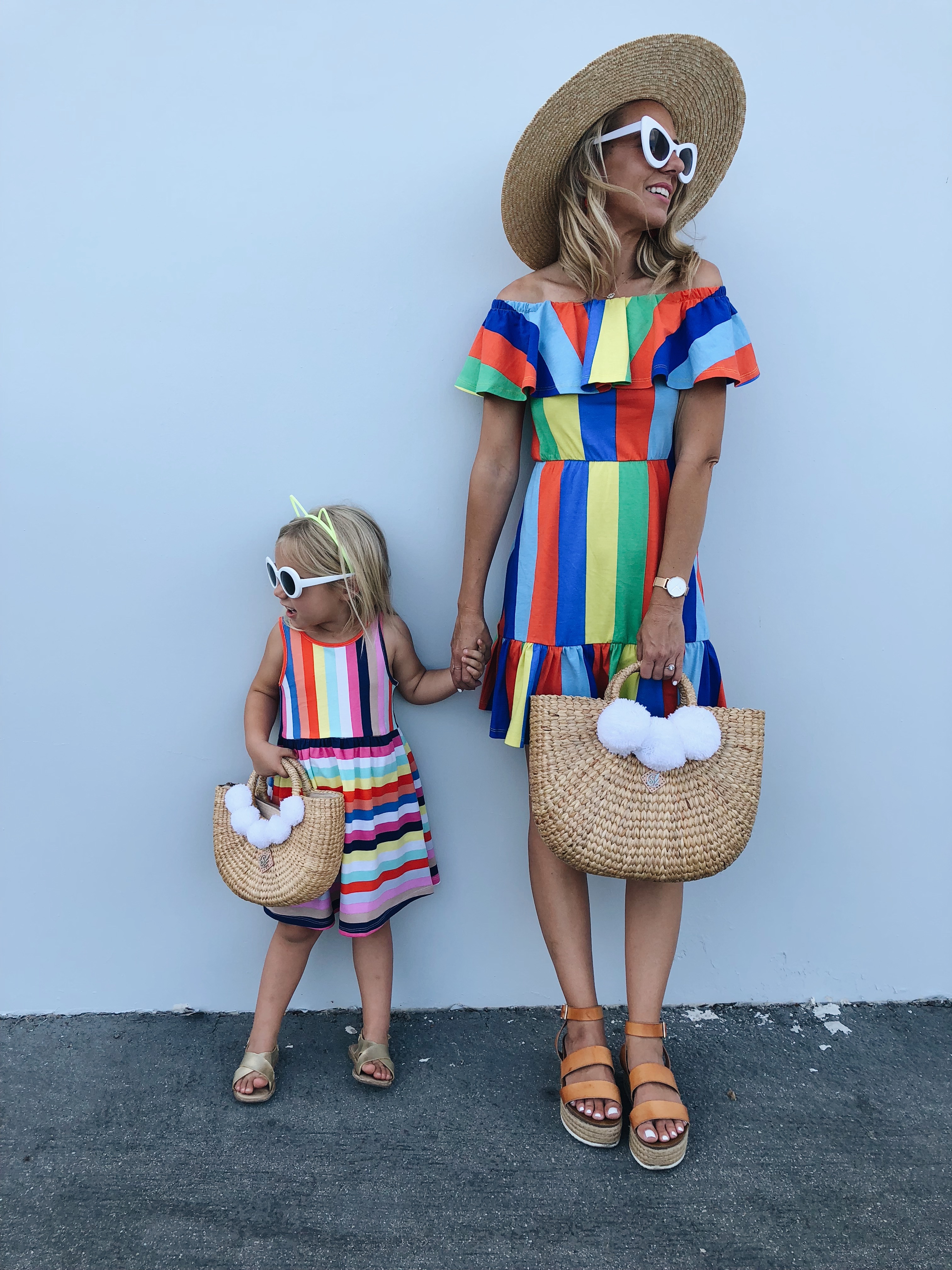 SHOP OUR LOOKS

SHOP THE STRIPE TREND

SHOP STRAW TOTE BAGS