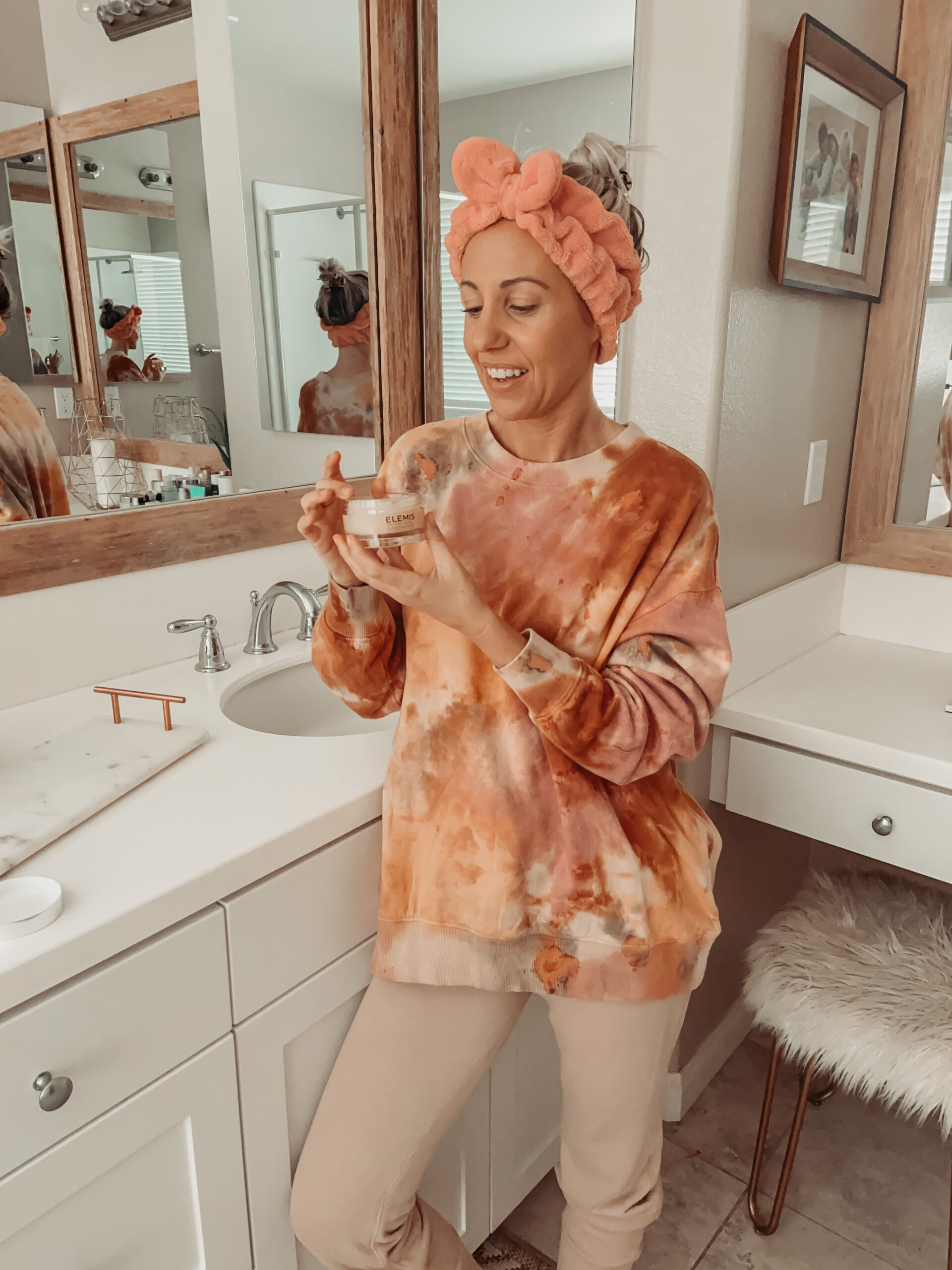 Several months ago I added a cleansing balm to my skincare routine and I immediately fell in love. I decided to try out several cleansing balms to find the absolute BEST ones. Since adding a cleansing balm to my routine it has completely transformed my skin. Here's more about what a cleansing balm is and why you need to add it to your skincare routine.
First off if you are using makeup removing wipes then you need to stop now. Almost all makeup wipes are full of harsh chemicals that strip your skin leaving it dry, irritated and can cause breakouts. A cleansing balm is
Cleansing balms use oils and emollients to break down your makeup, dirt, sunscreen, sweat, excess oils, and other impurities that might be on the skin leaving it clean + fresh. And cleansing balms are great for all skin types. They are very nourishing which is great for dry skin types, + it helps to remove any excess oil which is great for oily or combination skin.
I've always done what I call a double cleanse- 1st cleanse takes off my makeup and then the 2nd actually cleans my skin. I use my cleansing balm as my first cleanse + then use a gentle cleanser as my second. That way I know all my makeup has been removed and my skin is clean + ready to apply my skincare products.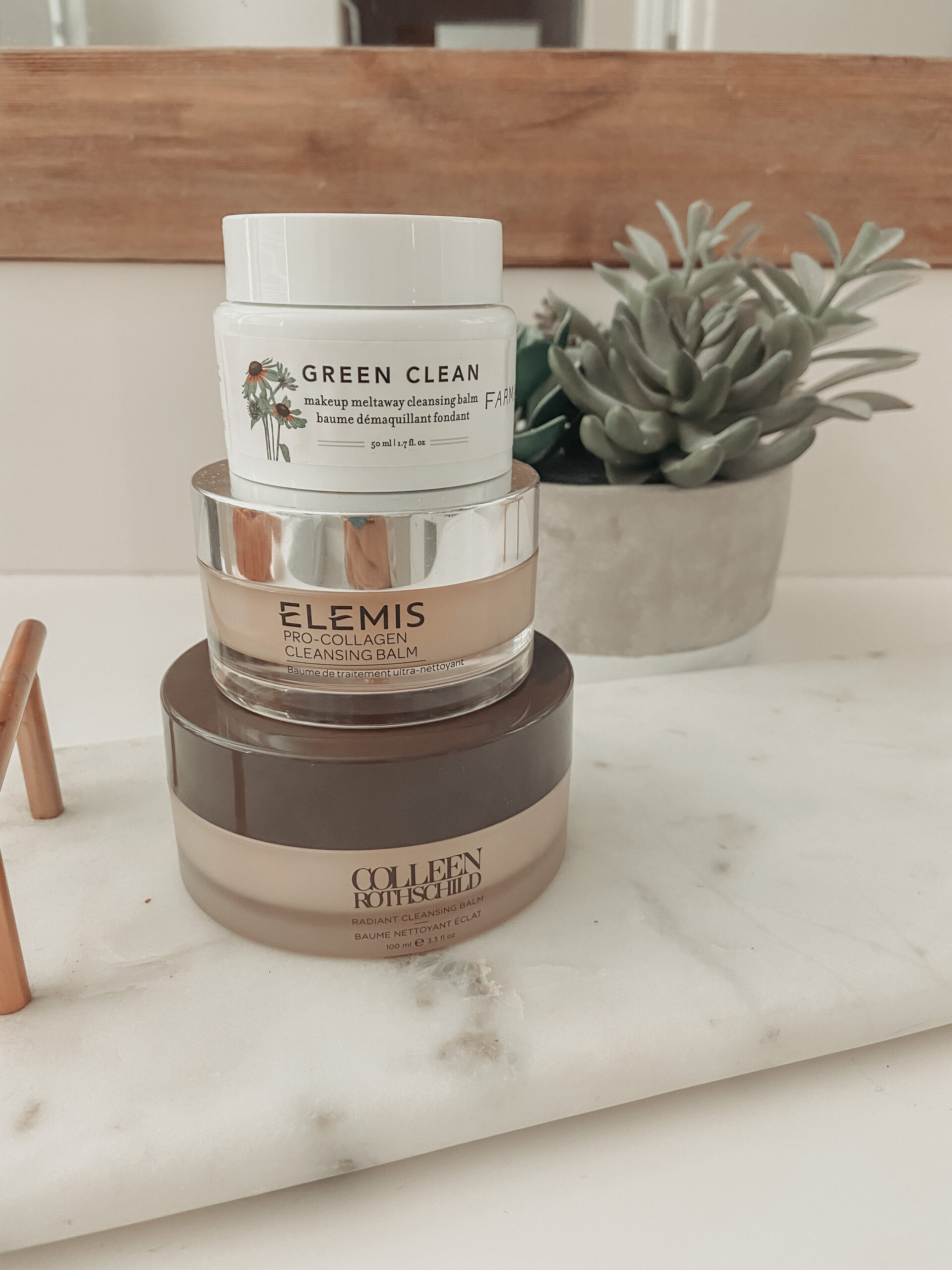 How to use it:
First scoop out a small amount on to your fingertips and then rub them together. This warms up the product + allows it to melt into a balm texture. Then apply to your dry face, and gently massage it in circular motions all over your face. You will feel your makeup begin to melt off. If you're wearing eye makeup you can rub it over your eye area until the makeup breaks down. Once it's applied thoroughly over your face take a damp cleansing face towel and wipe off it off. I use THIS one from Amazon which is amazing.
Next finish with cleansing the skin a second double with a gentle cleanser to really clean your skin. Hence the double cleanse!
Which cleansing balms are the best:
I've tried tons of different cleansing balms are here are top 3.
1- Colleen Rothschild Radiant Cleansing Balm: A unique blend of Loofah Seed and Moringa Oil, this balm clears congested pores and removes impurities while dissolving all traces of makeup, leaving skin balanced, soft, and radiant. The quality and smell of this balm is spa-like and luxurious.
2- Elemis Pro-Collagen Cleansing Balm: Made with smoothing lavender, chamomile + a unique Mediterranean algae that has proven outstanding anti-aging benefits this one has double the impact. It not only removes make up and cleanses the skin but it also fights against signs of aging. Honestly I love the entire line of Elemis Pro Collagen products. This balm also comes in the Rose scent which is my mom's personal favorite. Get 20% off with code JACLYN20.
3- Farmacy Green Clean Makeup Meltaway Cleansing Balm: This is a natural + clean cleansing balm option. It has Turmeric and Moringa Extract which helps remove impurities, sunscreen residue, and fight the effects of pollution. It also has a slight minty scent which makes your skin feel clean and refreshed.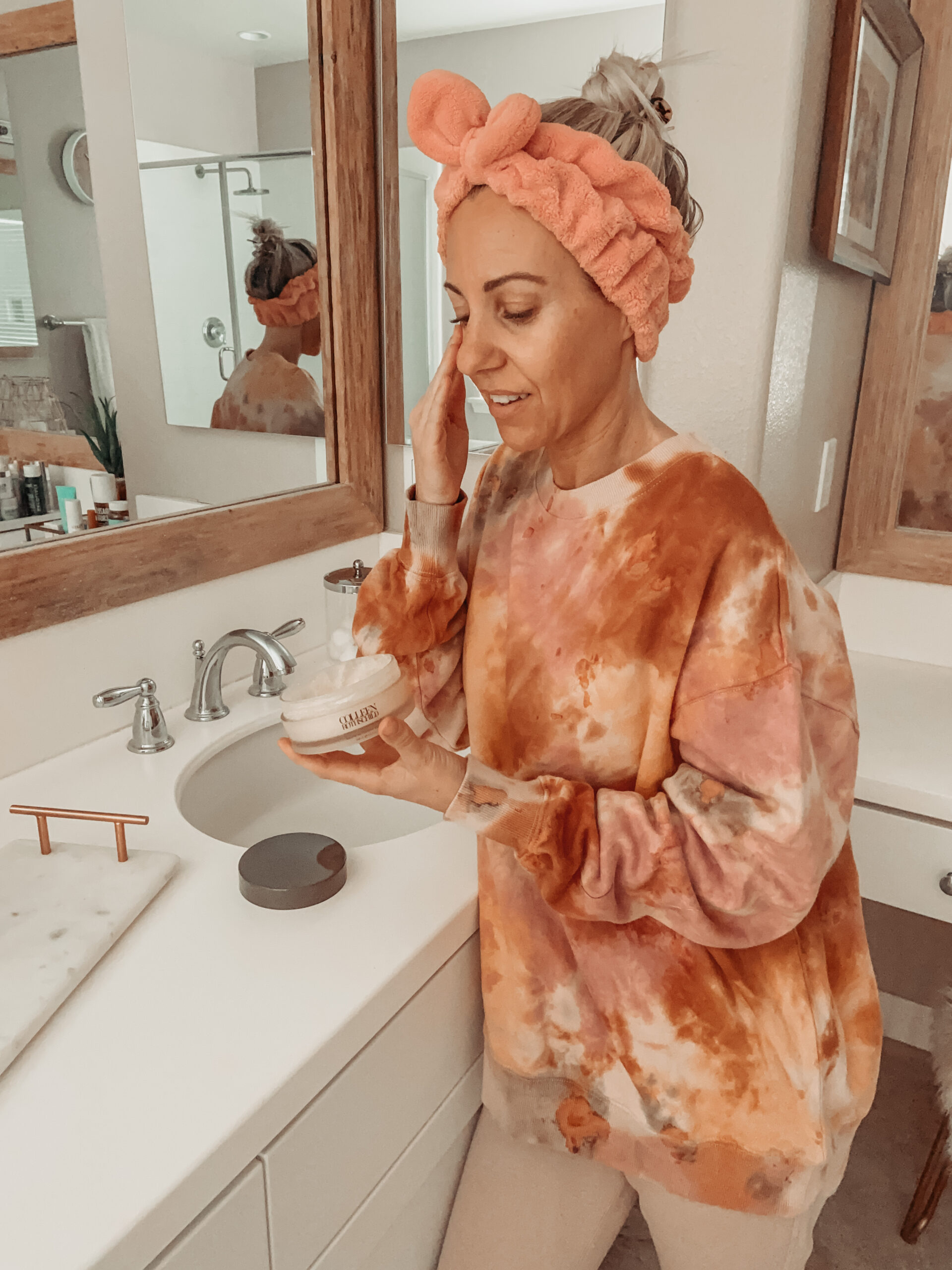 There you have it! I hope by now you have a better idea of what a cleansing balm is and why you need to add it to your skincare routine. I've been using a cleansing balm for several months now and I have seen such a difference in my skin. I have combination skin and I feel like my skin feels more hydrated and youthful + less oily! The balm really helps me get all my makeup off which in turn helps the skincare products I apply after be more effective.
I'm so excited to be working with Elemis + I now have a 20% off discount code (JACLYN20) that works sitewide. Definitely recommend grabbing their Pro-Collagen Marine Cream while you're shopping too.
Thanks for stopping by + as always don't hesitate to reach out if you have any questions. And if you do decide to add a cleansing balm to your skincare routine I would love to know what you think!