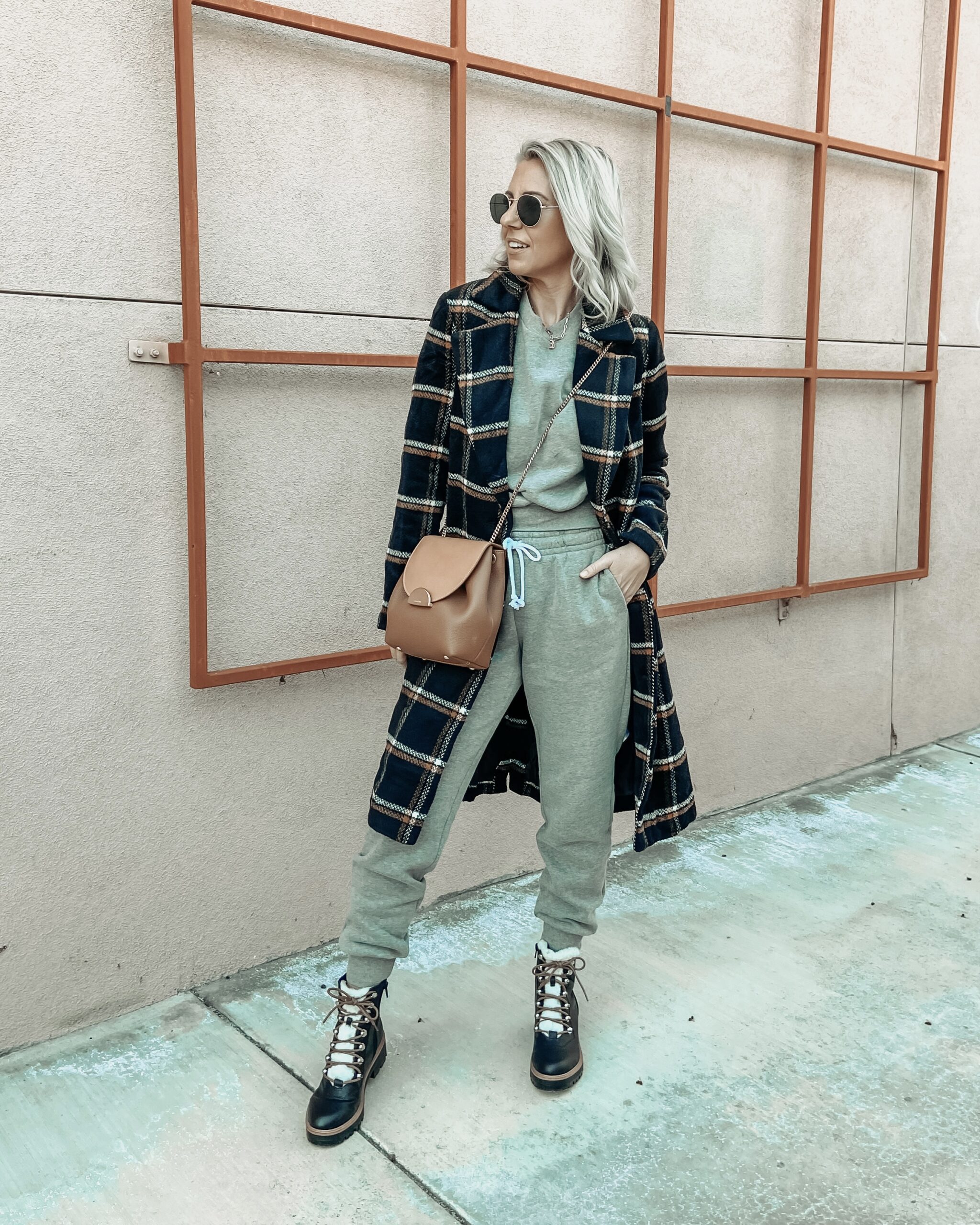 Since we're all spending so much time at home + want to be comfy, loungewear is where it's at! I work from home, the kids do virtual learning and home so I'm living in my cozy loungewear. But just because we are comfy and casual doesn't mean we can't be cute at the same time!
There are tons of cute lounge sets from cute leopard prints + tie dye to solid colors. I'm here to show you that you can still look chic in a lounge set!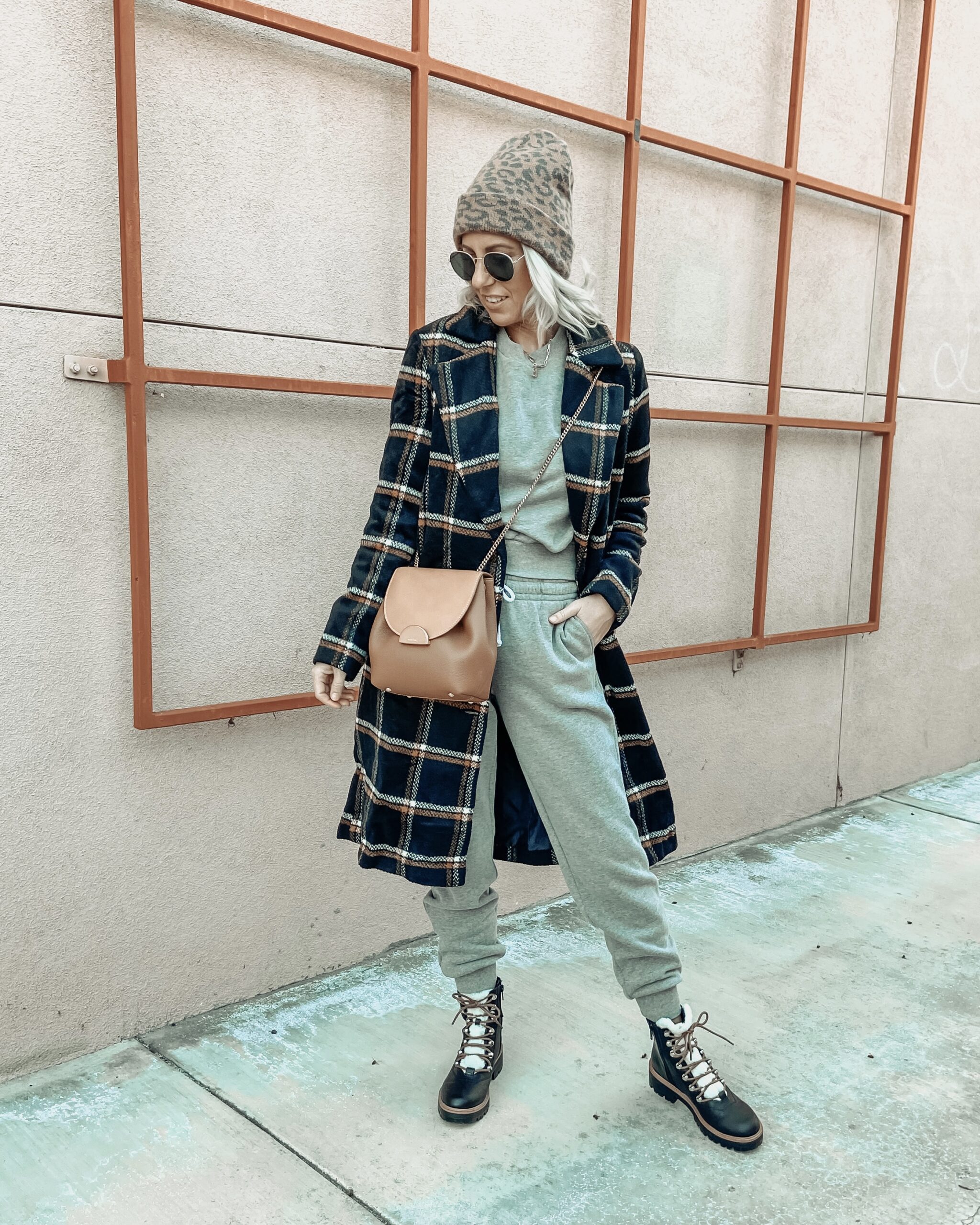 If you're lounging at home and need to run to the store you don't need to completely change your outfit. Here's an easy way to style them for going out.
Style tip: Add a chic coat or jacket + boots to style and edge up your look. It turns your loungewear from pajamas to a stylish outfit.
For this look I picked up my lounge set from Target + my plaid coat is from a cute boutique Jane + Willow. (shop coat HERE) I opted for a solid gray matching set but you could also do a print like leopard and add a solid coat or jacket instead.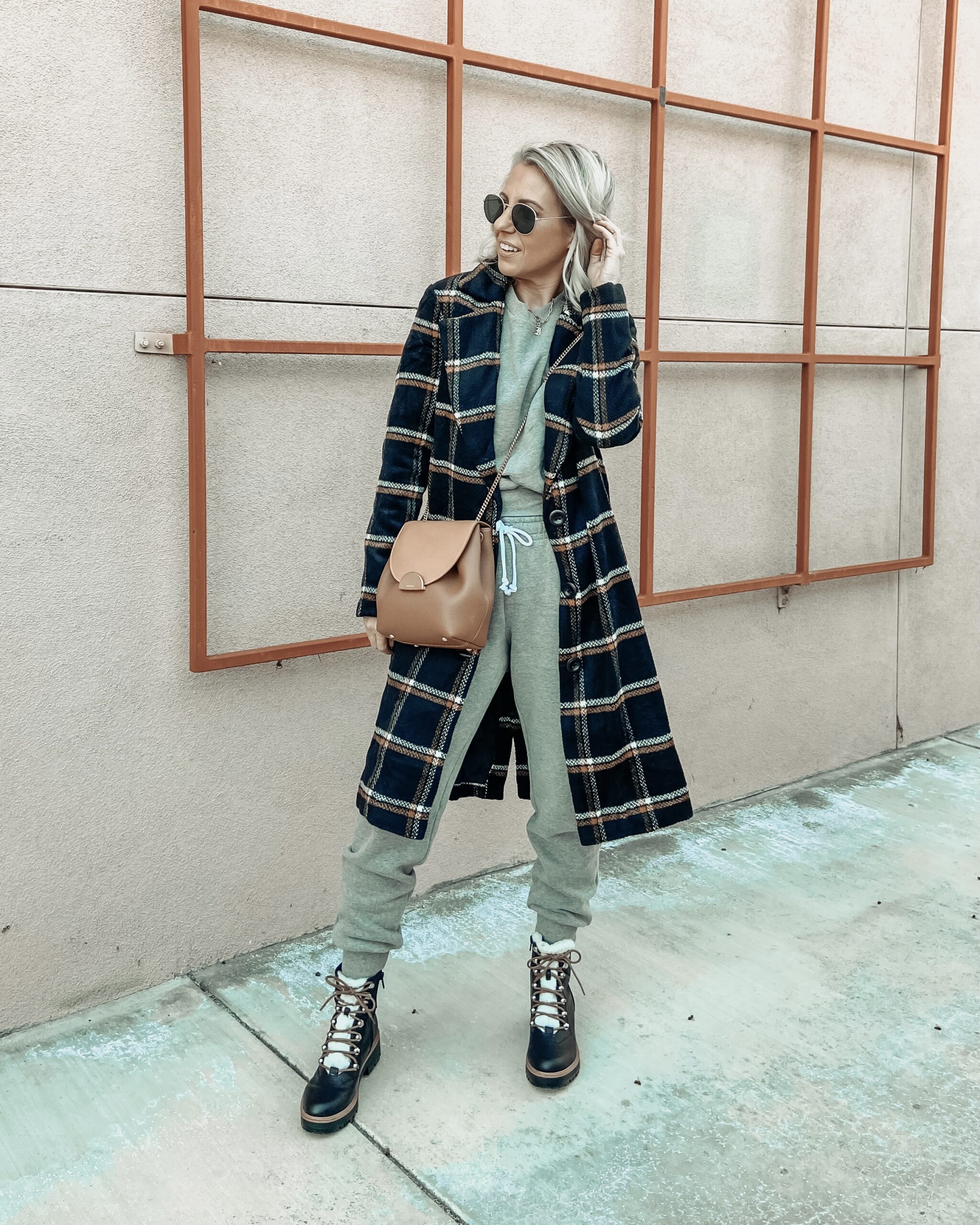 Not feeling the winter coat? You could also do a chic blazer, puffer coat, shacket + more. Not into the winter boots? You could also do a great pair of sneakers, mules or classic booties. The possibilities are endless!
Honestly there are tons of easy ways to style up your loungewear + you just need to have fun with it. Below are a few cute pieces you could mix + match to create your own chic loungewear outfit.
Loungewear sets:

Chic coats + jackets:

Boots: