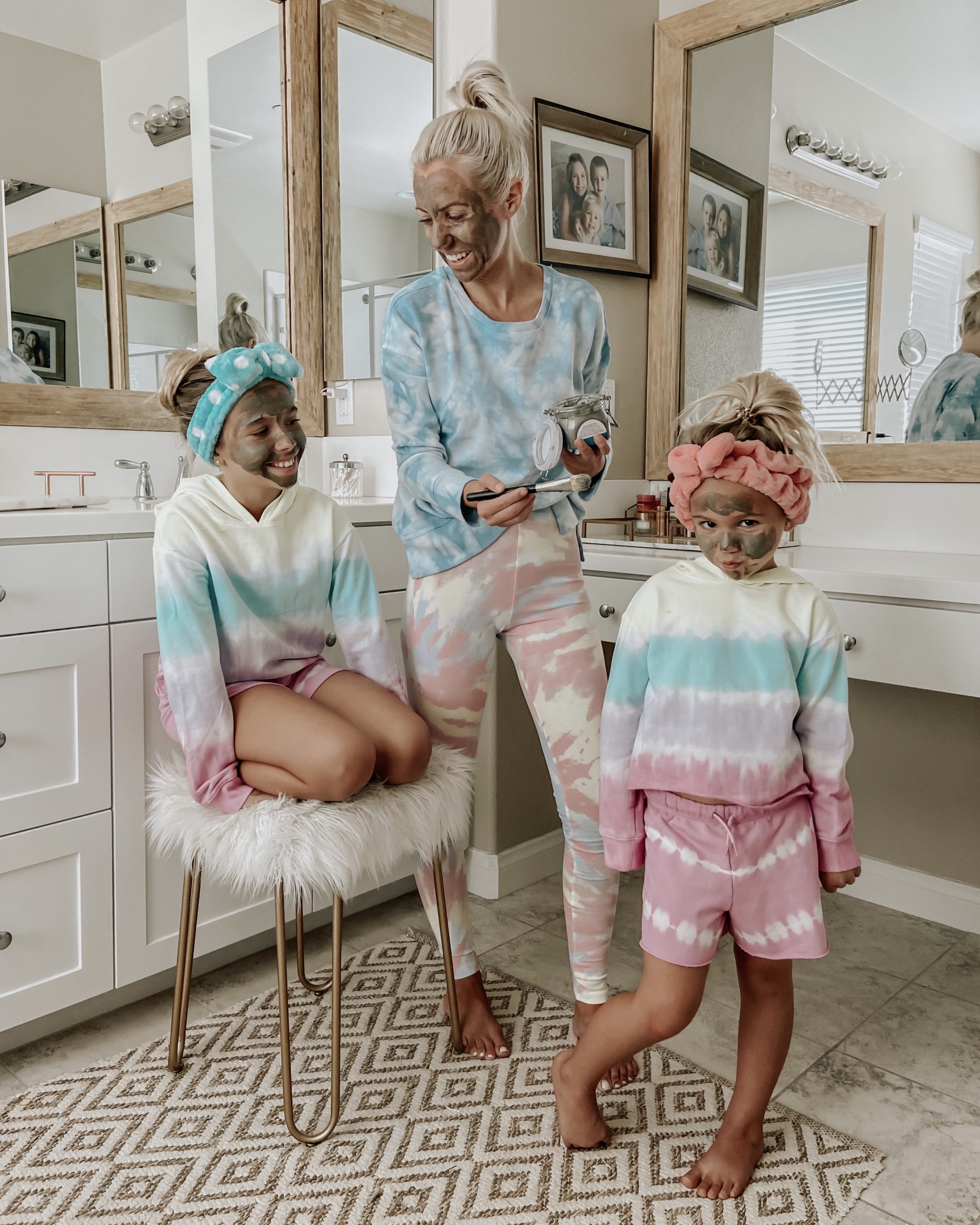 Since we're all stuck at home and can't have a girls trip to the spa why not bring the spa home?! This quarantine time has definitely brought on some self reflection and self care is definitely a priority. So I thought I could take this opportunity to spend some quality time with my girls and at the same time teach them the importance of self care.
I normally do face masks about 1-2 times a week and I thought why not do it with my girls and have some fun with it. And of course we're rocking our matching tie dye since we're all obsessed these days!
One of my favorite masks is this Grace & Stella mud mask. I've been using it for years and I love that it is all natural and paraben free. I also love using these bow headbands to make sure we don't get any of the clay mask in our hair. It's under $15 for a whole set on Amazon.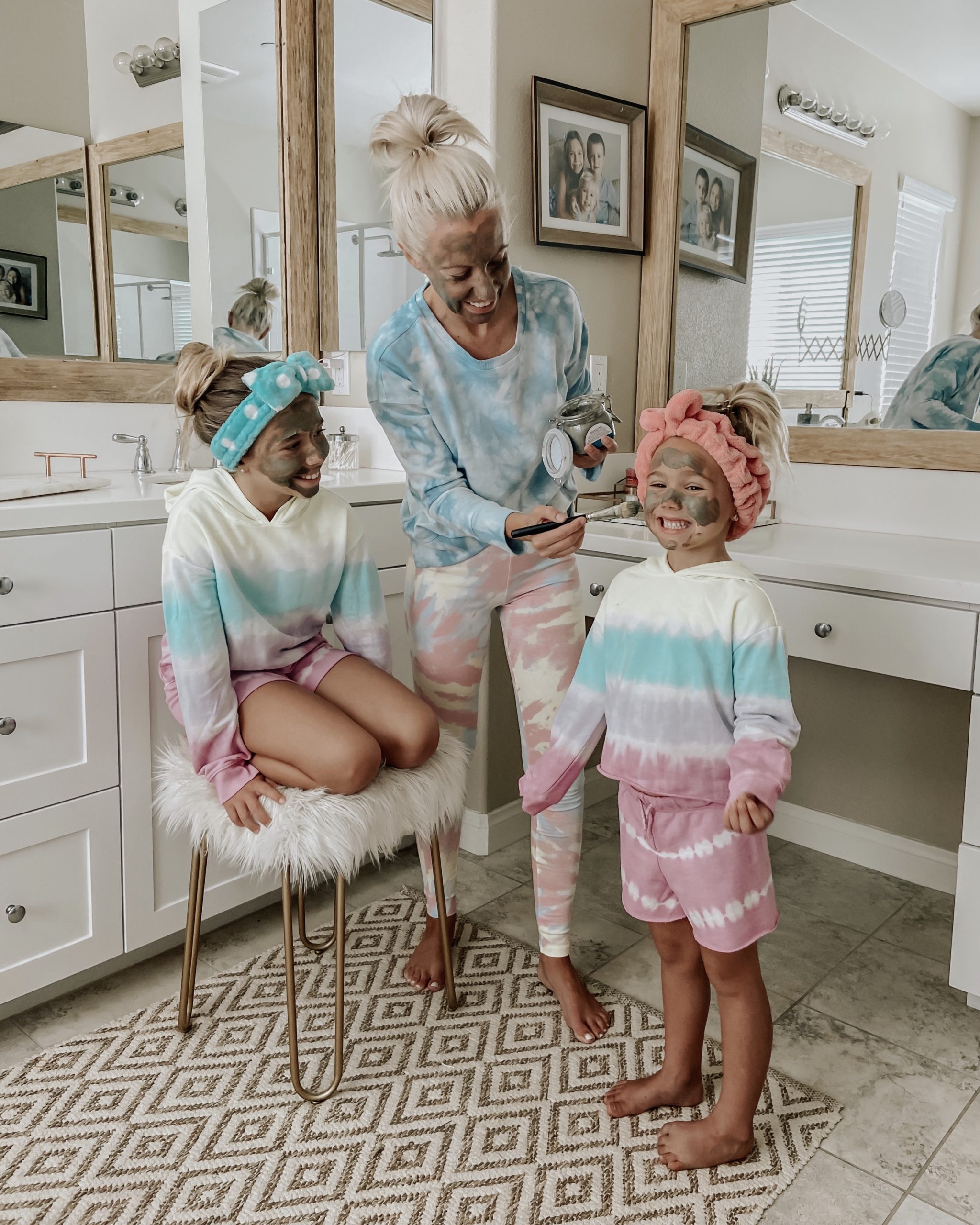 You can also make your own face masks or scrubs with ingredients you already have at home. For an easy DIY scrub just add sugar + water together and scrub on your face. You can also add any facial oils of your choice. Using fruits are also a great natural choice. My girls love putting cucumbers on their eyes and then just laying down. It's a natural cure for under eye puffiness and dark circles too.
But the most important part is just have fun with it! My girls love trying new things and the best part is we get to do it together! How would you create your own spa at home?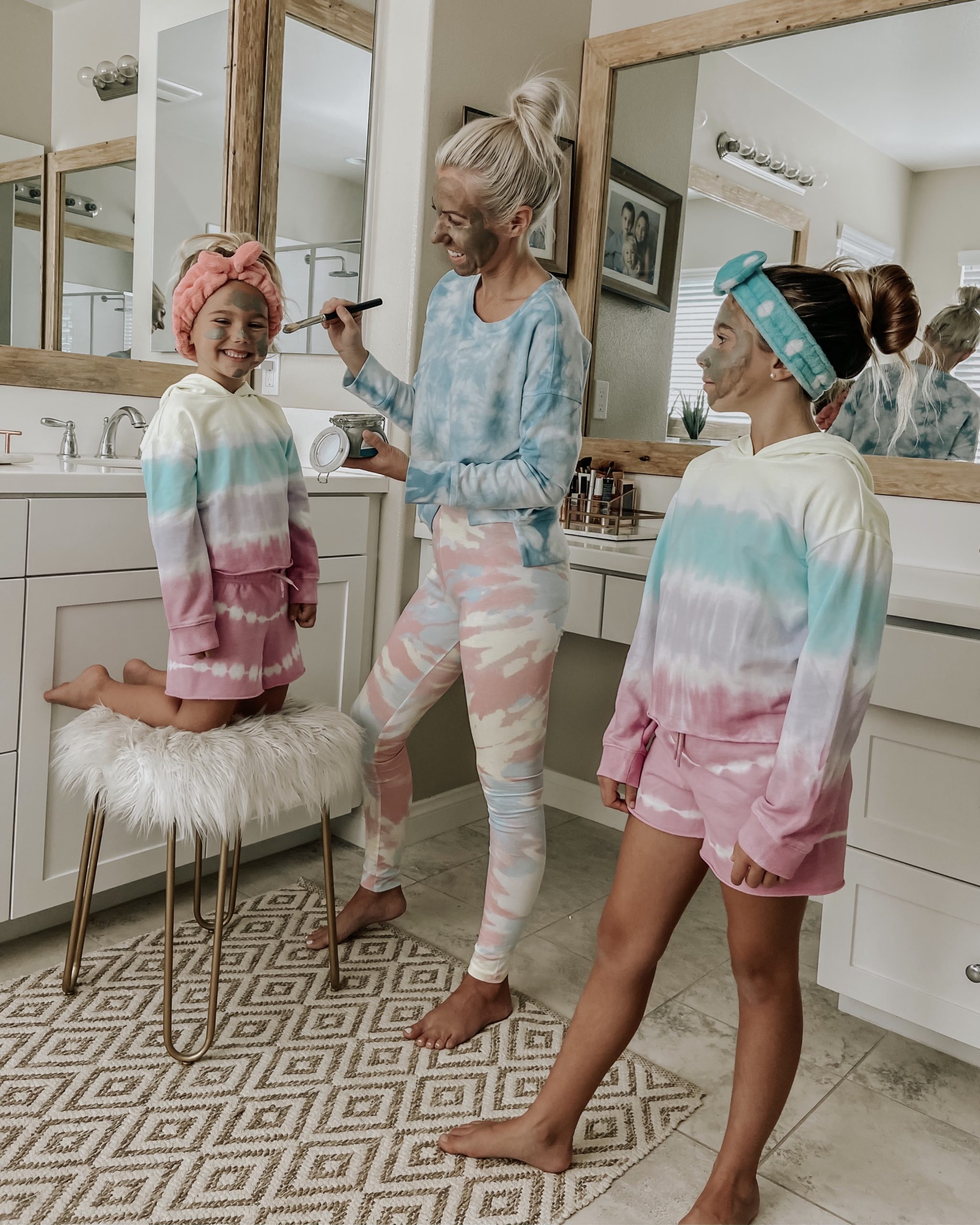 Of course we're living in our matching tie dye cozy lounge wear so I decided to round up a few favorites for you! Thanks for stopping by!