Bike shorts are not just for bike rider anymore! They have been a huge trend but they are often tricky to style. Although a classic black pair can go with everything leopard is just a little more fun. Today I'm sharing 4 looks in my favorite leopard bike shorts. Starting from cozy and casual to dressed up I'm giving you all the tips and tricks so you can feel more comfortable wearing yours.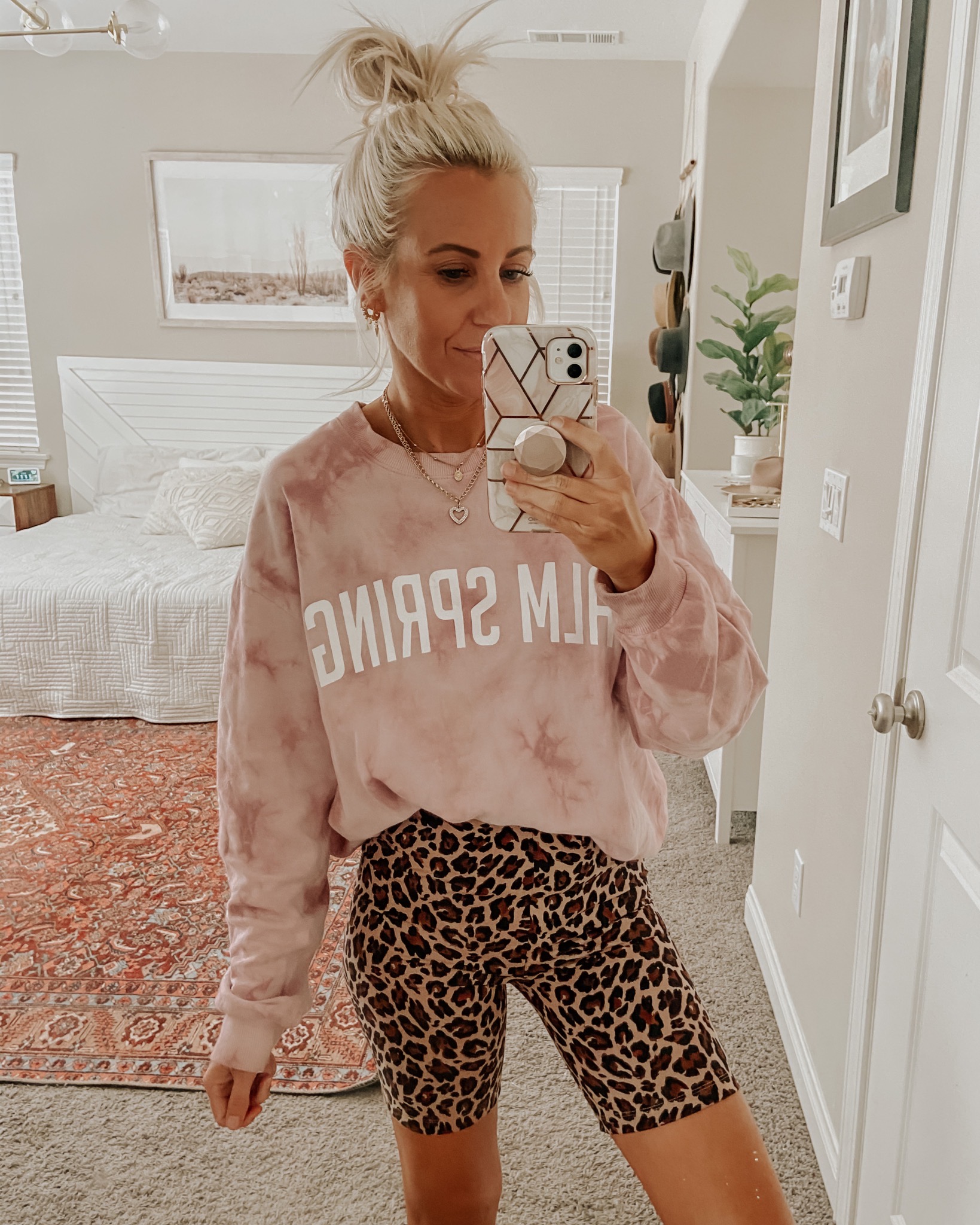 First I wanted to share an easy everyday casual look. Throw on an oversized sweatshirt + sneakers and you've got an easy casual look. Although most would think tie dye and leopard paired together wouldn't work it actually does. First would be to opt for a more solid looking tie dye like this one, which acts more like a neutral. I love mixing prints and I love this look.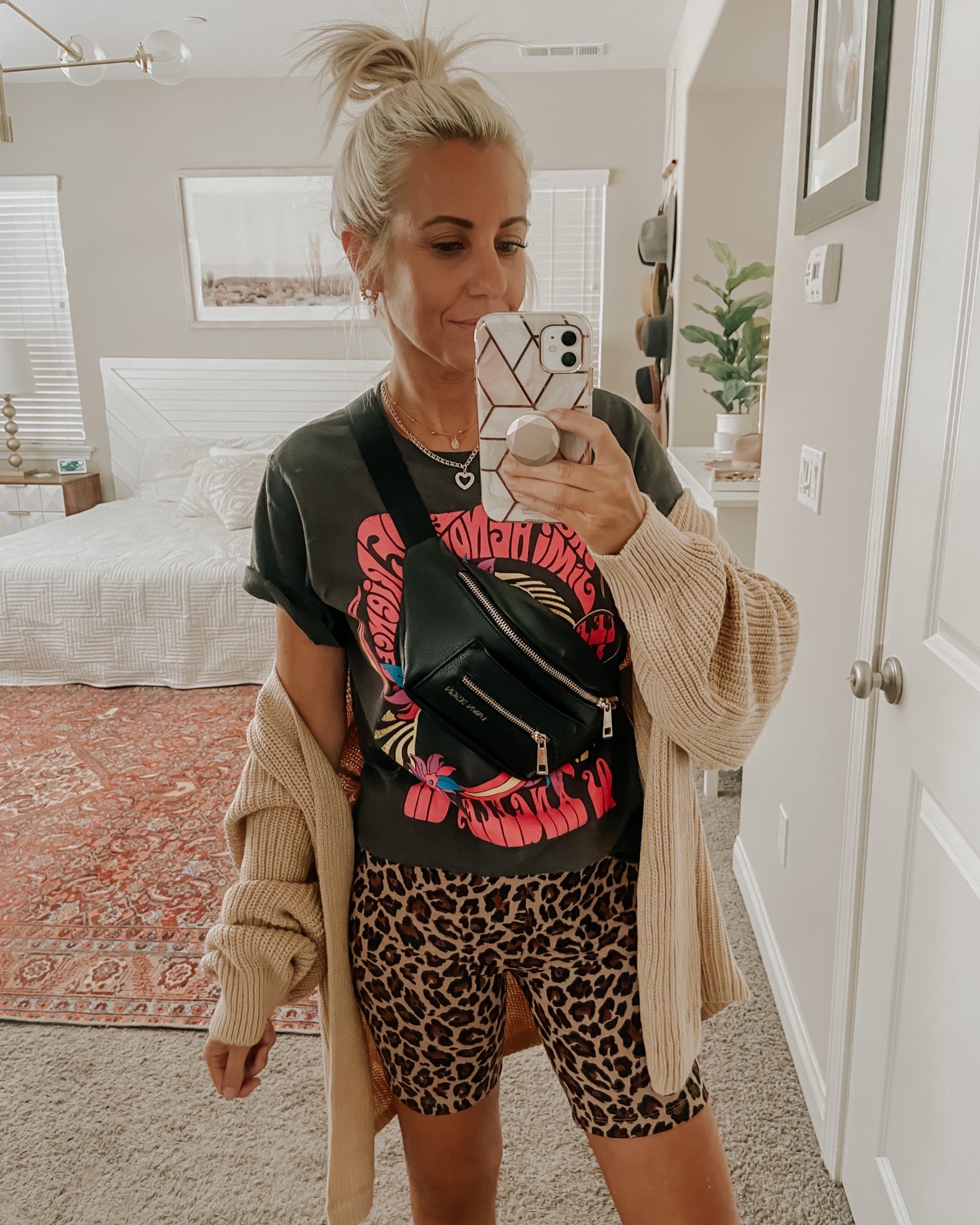 For the second look I stayed casual and cozy with a graphic tee and oversized open knit sweater. I threw on a belt bag to keep the look laid back and opted for combat boots for a little bit of edginess. When it comes to bike shorts you can't go wrong with pairing them with graphic tees. Graphic tees go with everything and they're they perfect compliment to a good pair of bike shorts.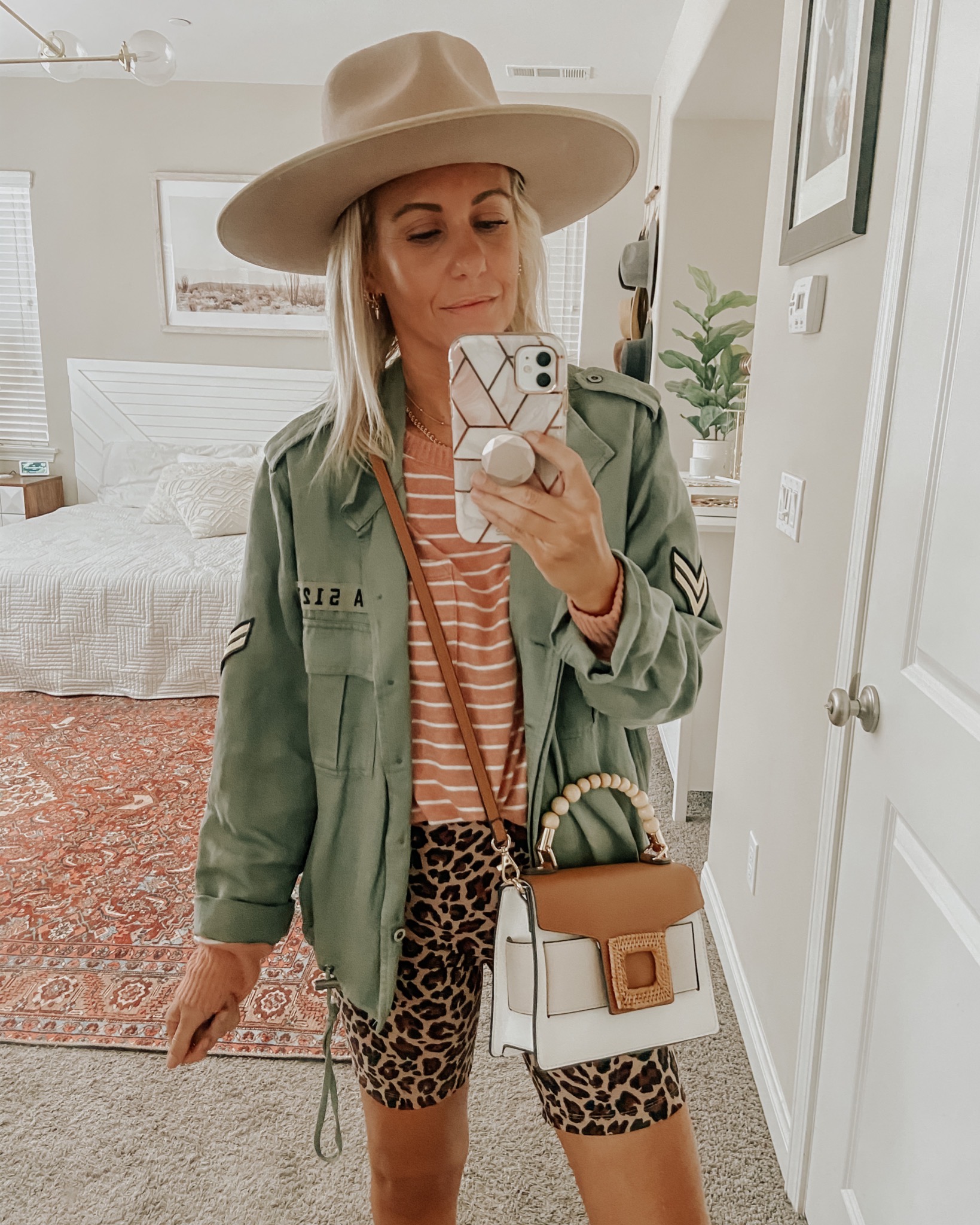 For the third look I wanted to show how to make bike shorts look a little more chic. Here I paired them with a striped top, military style jacket, booties and a structured bag. You can wear this outfit anywhere as it's casual + comfortable yet totally chic. The structured bag makes it look a little more sophisticated and put together.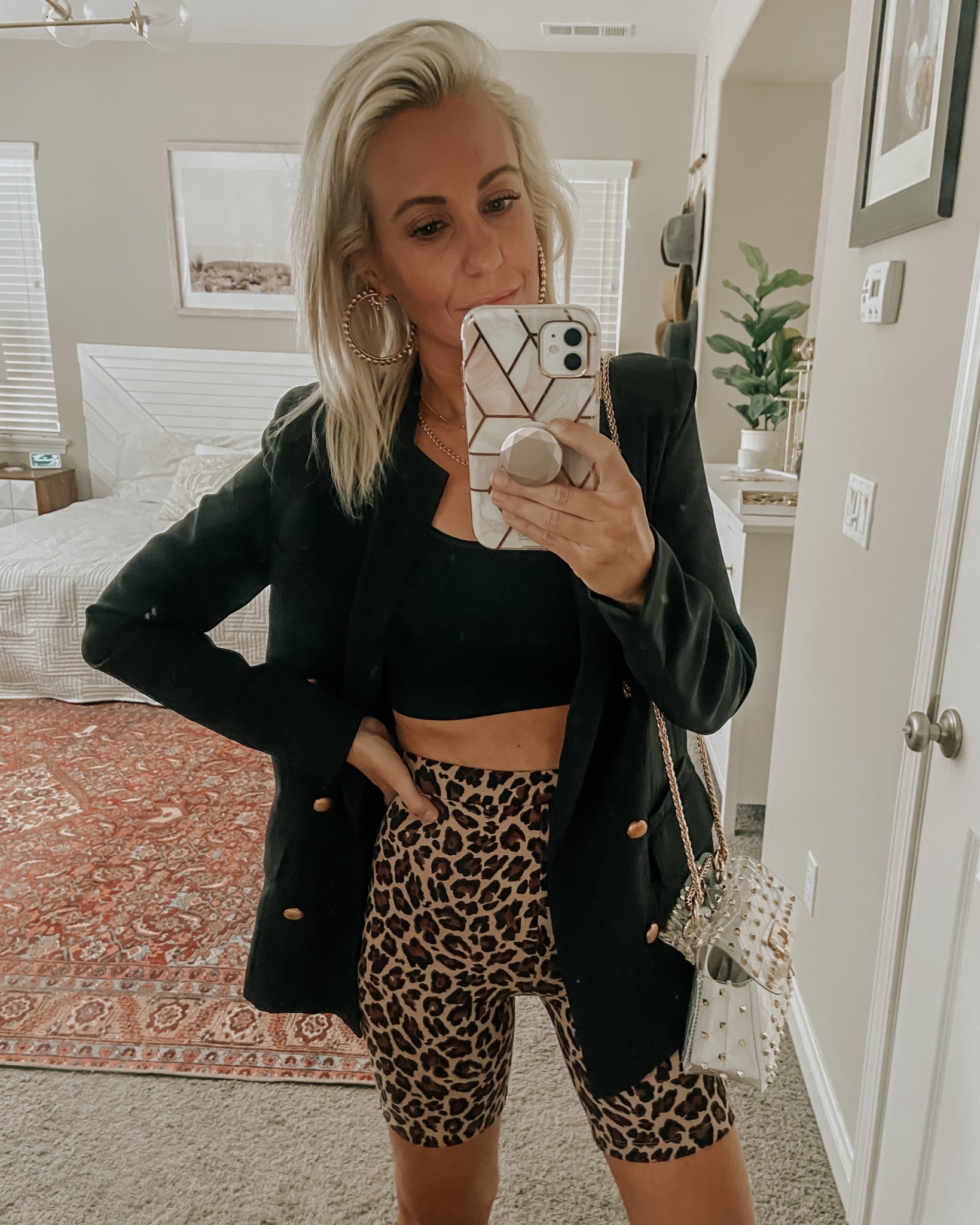 For the last look I wanted to show that you can totally take the fitness aspect out of the bike shorts and have a dressed up look. Here I paired the shorts with a black crop top and threw on a chic black blazer. I added an edgy handbag and fringe booties to complete the look. This look is perfect for a date night or out on the town with the girls.
There you have it 4 completely different ways to wear bike shorts. Which was your favorite? Hope this gives you some inspiration to create your own look and push yourself outside your comfort zone.
SHOP THE TREND