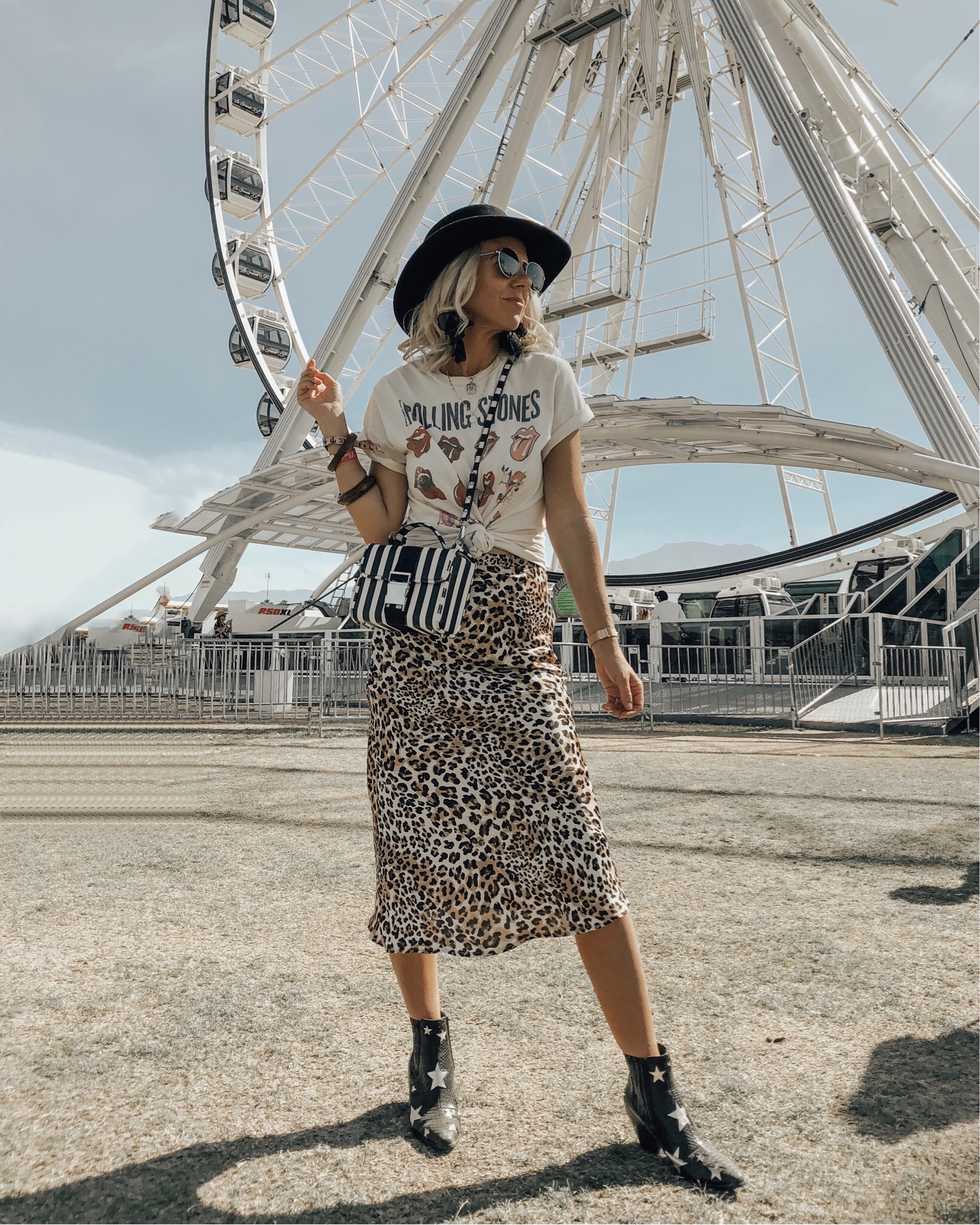 This was my first time attending the infamous Country music festival known as Stagecoach. I honestly had no idea what to expect but one things for sure -I knew that it would be fun!
Stagecoach is a 4 day music festival and you can attend just a day or two, or get passes for the entire weekend. You can either stay on their trailer camp grounds or stay in a local hotel. Prices are definitely much more expensive and book up pretty quickly during the music festival weekend so I definitely recommend booking something as early as possible. Since this was a last minute trip for us we had a hard time finding a hotel to book and luckily have good friends with a condo nearby that we were able to stay at.
Once you purchase your tickets and book your room the next thing you need to do is download the Stagecoach app. In the app you can register your wristbands, see the daily performance schedule, see a map of the festival grounds and so much more.
We decided to attend for just 2 days since my parents were watching the kids. While there is performances all day you definitely need to look at the performance list and decide who you want to see ahead of time. On Saturday (our first day attending) we made it to the festival around 3pm. It was VERY hot and although it was fun walking around I definitely think if I go again next year I will be arriving no earlier than 4pm and probably more around 5pm. We walked around the festival, checked out several booths such as the Grand Opry Lounge, the Pandora station and even the line dancing station.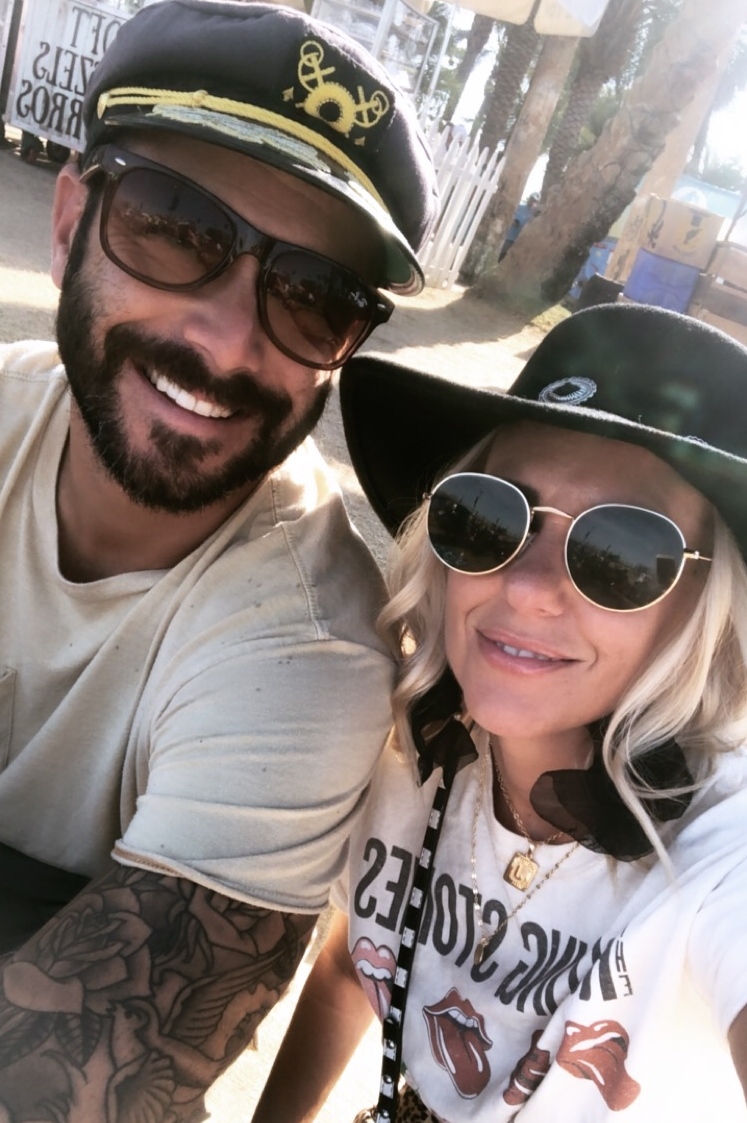 After exploring the festival for 2 hours or so we decided to grab drinks and head to the main stage. The bang performing was Lanco and I immediately fell in love with their music. They are a younger band and a little bit of a more alternative style country music. Let's just say I've had their music on repeat since I've been back from Stagecoach.
We watched a few more performances, danced and drank the night away. Around 10:30/11 pm we were exhausted and headed back to our condo. We didn't get to watch the main headliner because we were just too exhausted from the long day in the heat. That's why I would definitely recommend not attending the festival before 4pm.
For day 1 I decided to pair my rolling stones graphic tee with a leopard midi skirt and a cowboy style hat. Of course I had to wear boots and so I went with my star booties which are a little edgier than classic cowboy boots.
DAY 1 STYLE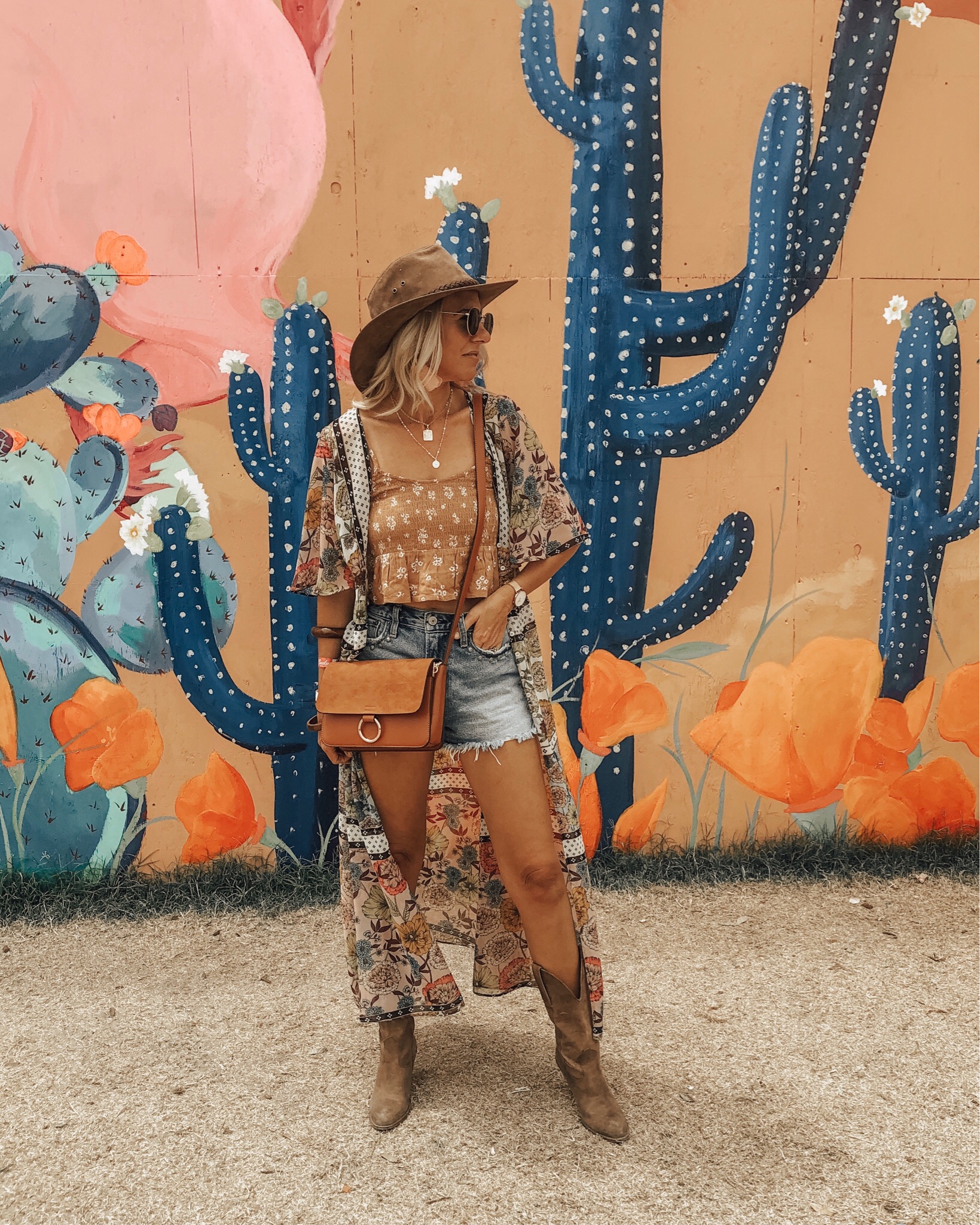 For day 2 we went out to breakfast with friends and then headed back to the festival around noon. Again it was extremely hot (I don't recommend going mid-day) but we had to be home that evening to get the kids so we wanted to make the most of the festival.
There's tons of food and drink vendors so we had fun trying different things each day. If you don't like crowds then going mid-day might be for you because it's pretty mellow compared to the evening shows. We stayed for a few hours and then headed home.
For my day 2 outfit I decided to wear pair my cowboy boots with my favorite denim shorts, a boho style top and a kimono. If there's one thing I love it's dressing to the occasion. While I don't usually wear cowboy boots I had fun getting my country style on!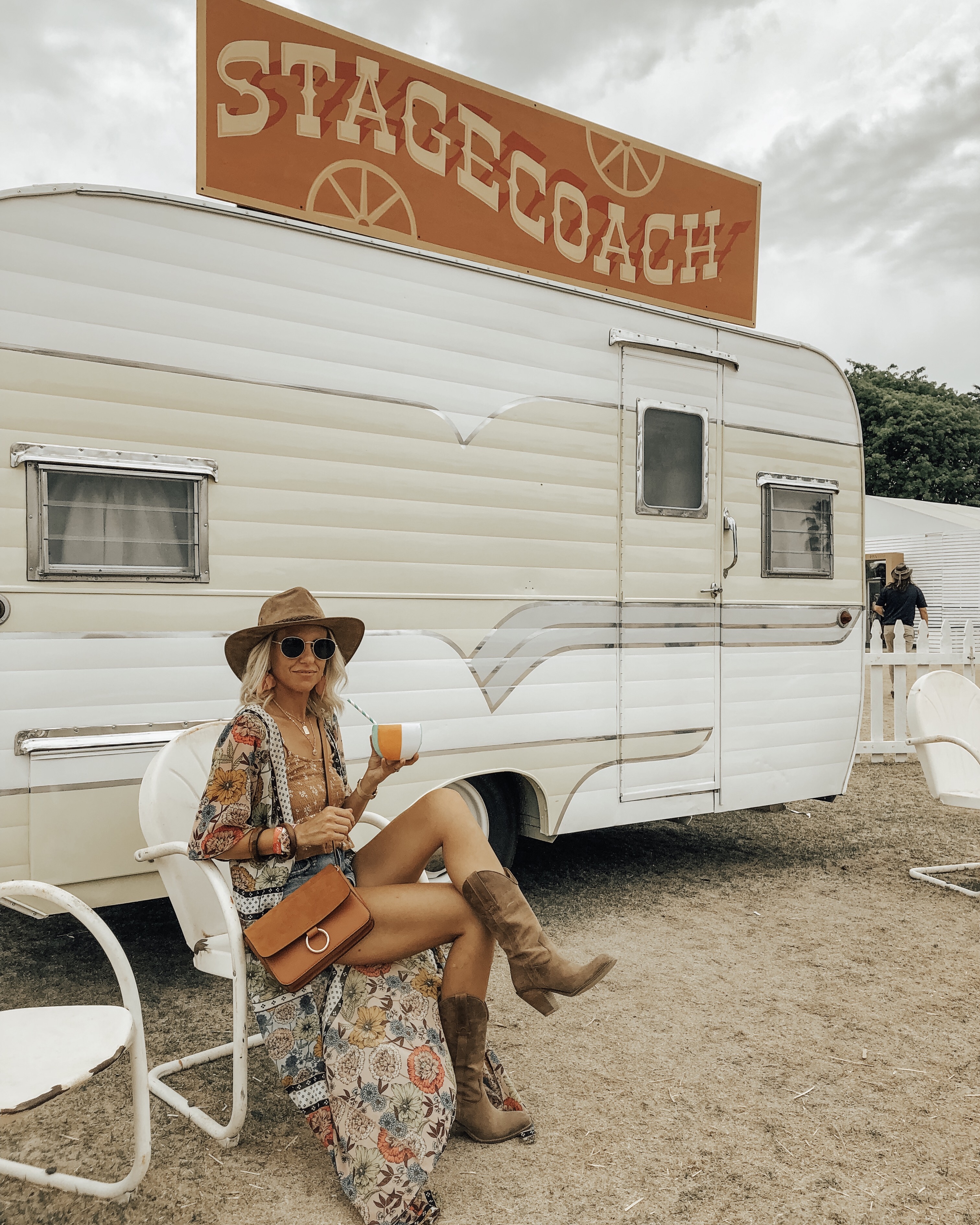 DAY 2 STYLE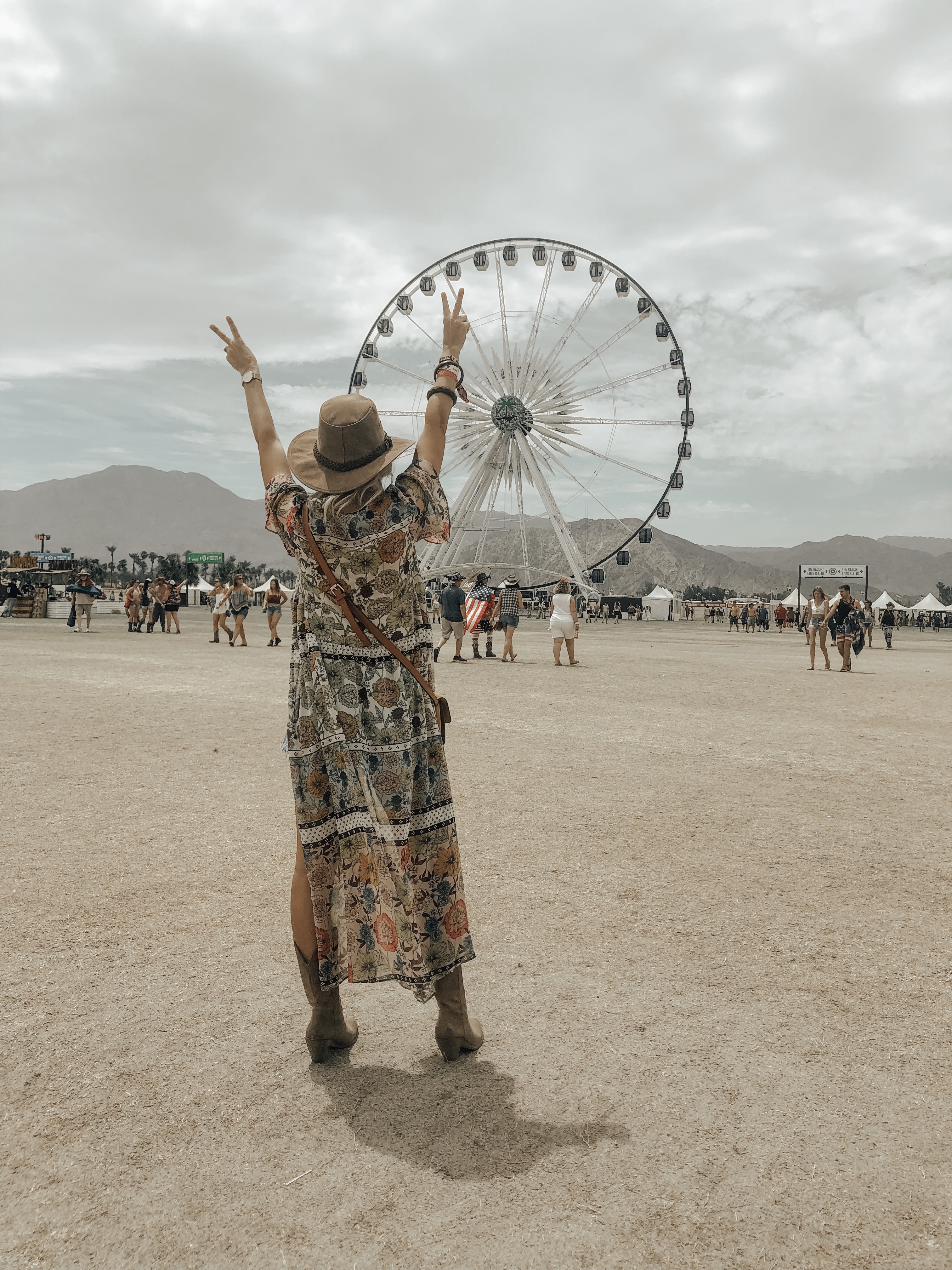 STAGECOACH TIPS
1-Make hotel reservations or sleeping arrangements asap
2- Download the Stagecoach app
3- Check out the performance list and decide who you want to see
4- Don't attend the festival until 4pm or later
5- Try new music & have fun
SHOP MY STAGECOACH STYLE