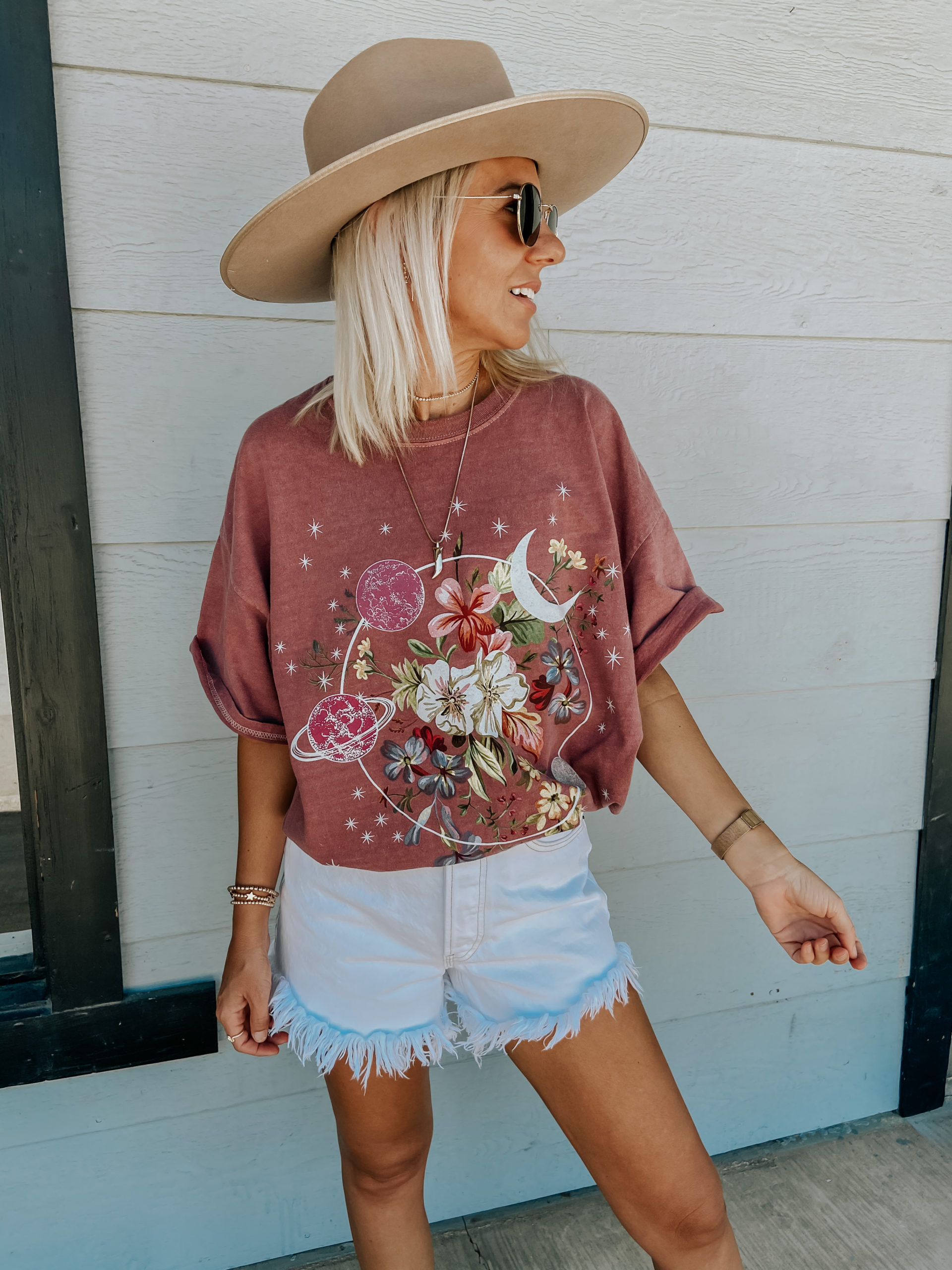 You all know I love a good graphic tee!  One of the newest trends is an oversized graphic tee which can be a little scary to some.  I thought I would quickly share a few of my latest oversized graphic tees and a couple of easy + fun ways to style them.
First up I'm styling this fun cosmic floral tee with white fringe denim shorts.  The key to not have the graphic tee overwhelm the look is by tucking it into your bra or bralette.  That allows the tee to hang just perfectly and gives you a good shape.  Here I also rolled the sleeves so they don't look too long.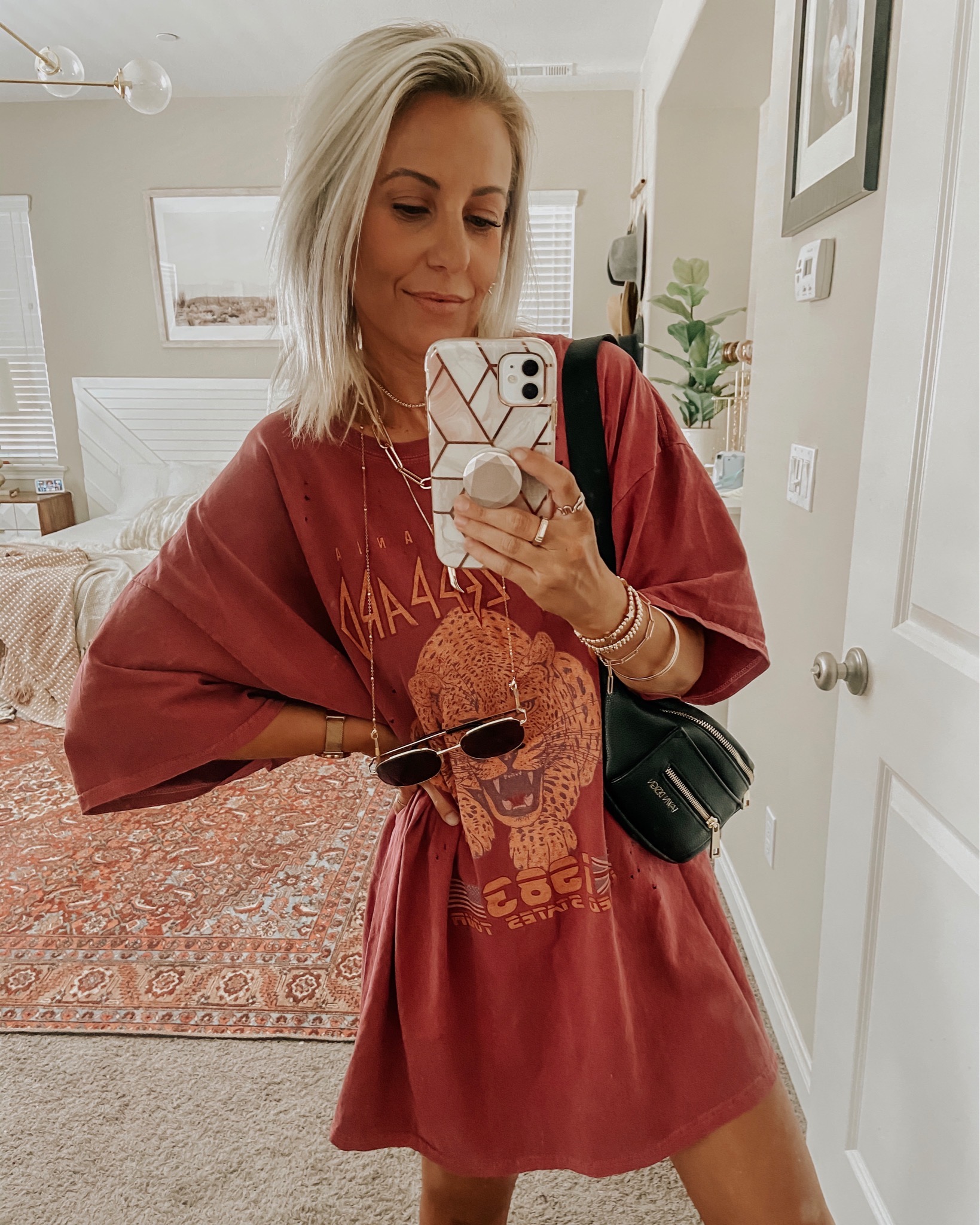 One of my favorite things about oversized tees is that you can easily wear them as a dress!  Here I'm wearing this Def Leppard tee with platform sneakers and a fanny pack.  This one is especially fun because it has slight distressing and has a real vintage tee look.  Of course I layered it up with all my gold accessories + I can't get enough of my new sunglasses holder.
I also rocked my cosmic floral tee as a dress below too!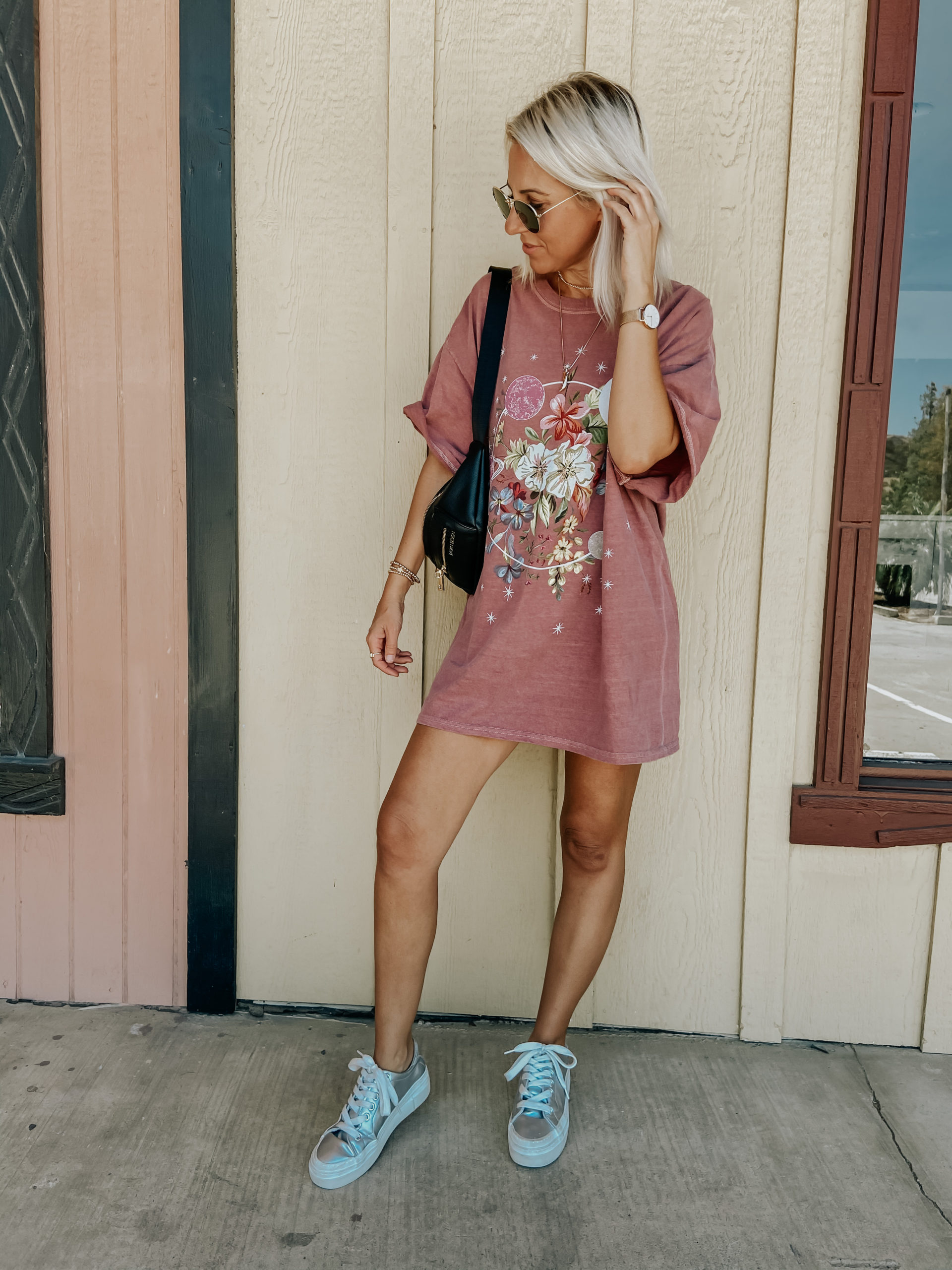 Another way that I love wearing oversized tees is with bike shorts or leggings!  You can easily add a little front tuck to give yourself some shape + it's super comfy to run around in.  Below I styled this tiger tee with my leopard Spanx bike shorts, sneakers and fanny pack.  My slide sandals would look really cute with this look too.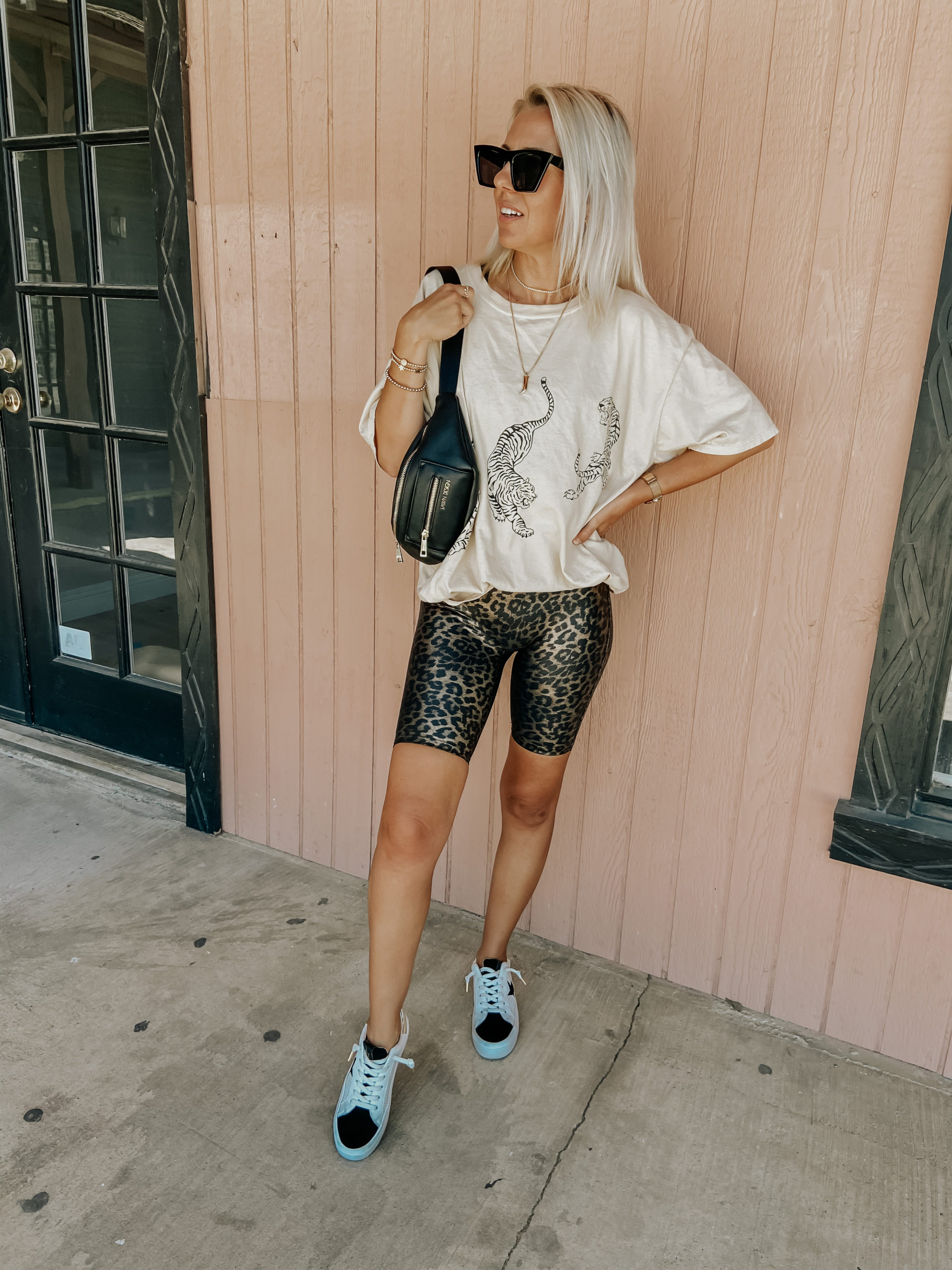 Honestly oversized tees might be a little scary to style at first but once you give it a try you'll love it!
How would you style it?
shop oversized tees