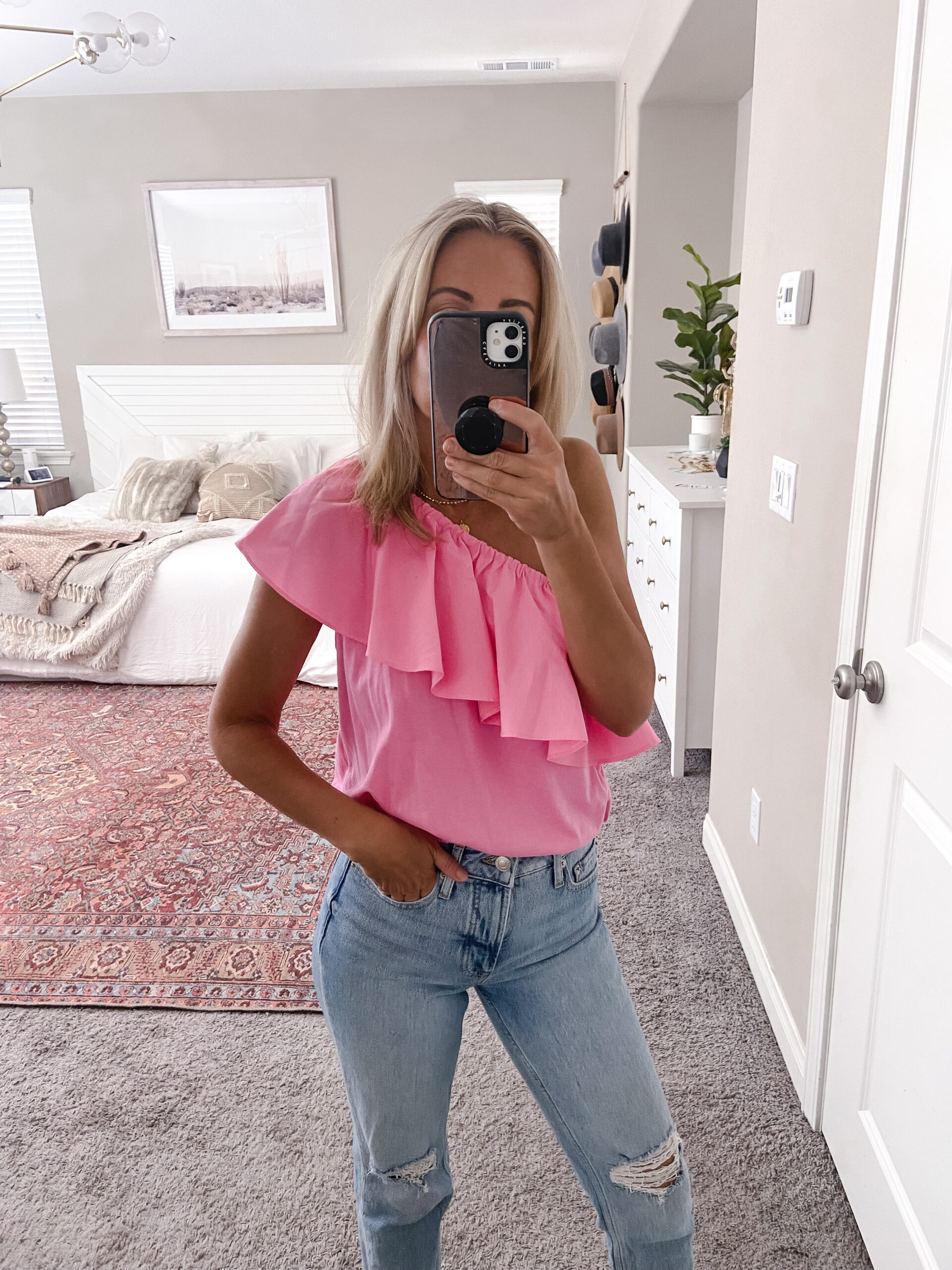 This season is all about fun bold colors and I'm here for it! The sun is shining and bright colors just elude happiness. From pink to green and every color in between. This one shoulder pink top is from Target and perfect for a casual dinner paired with denim. Or if you want to make more of a statement you could pair it with a bright colorful skirt + a good pair of heels.
If you're not used to wearing color you can definitely start out small with a colorful handbag or even a cute pair of earrings and then go from there. You definitely don't want to wear something you don't feel comfortable in but once you start you'll get more into it!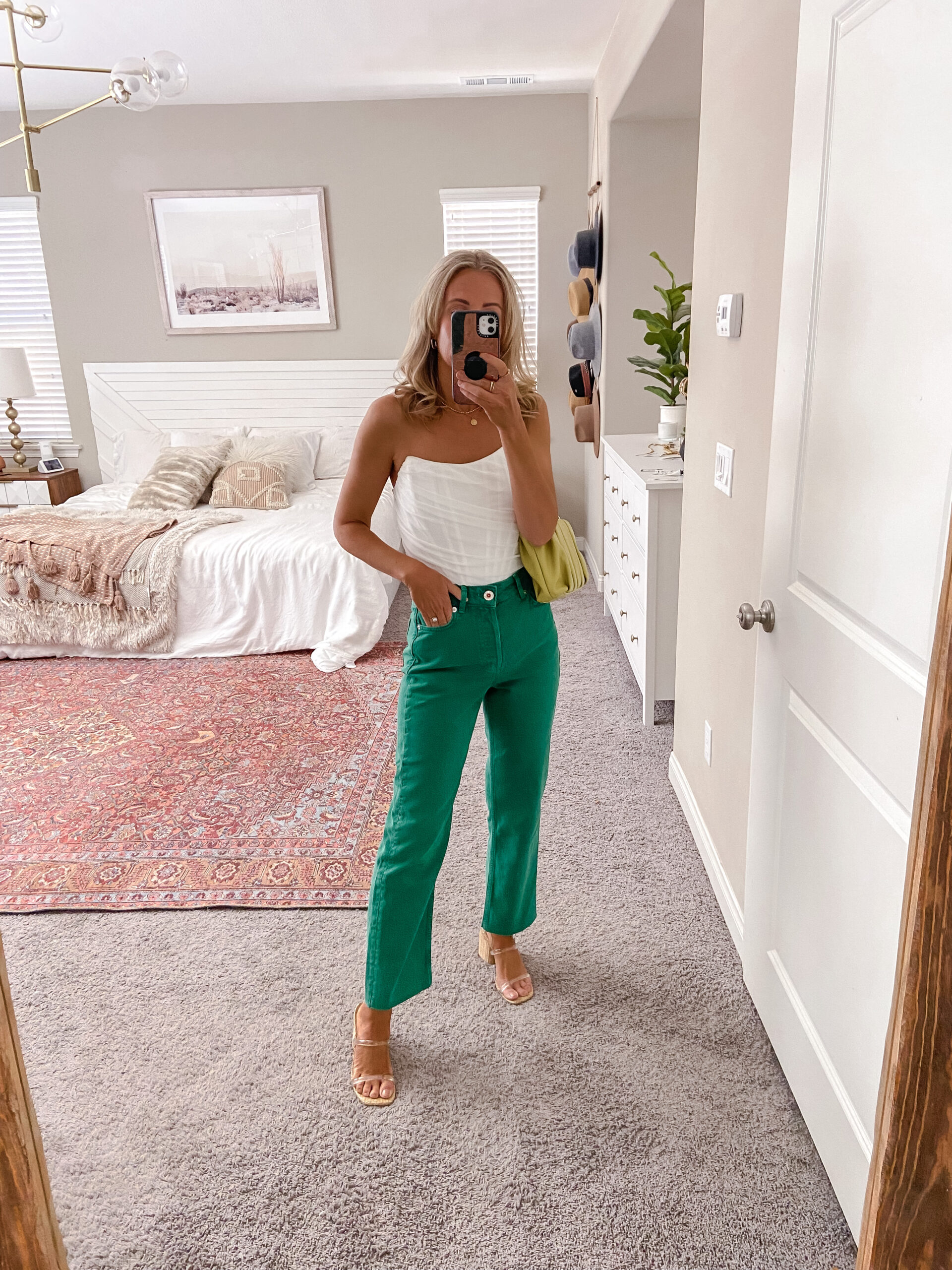 Lately I've been really into the color green. A bold + bright Kelly green type of color and it's been fun mixing it up. These green pants are from Zara and really make a statement. I paired it with a white Amazon corset top to keep the focus on the pants.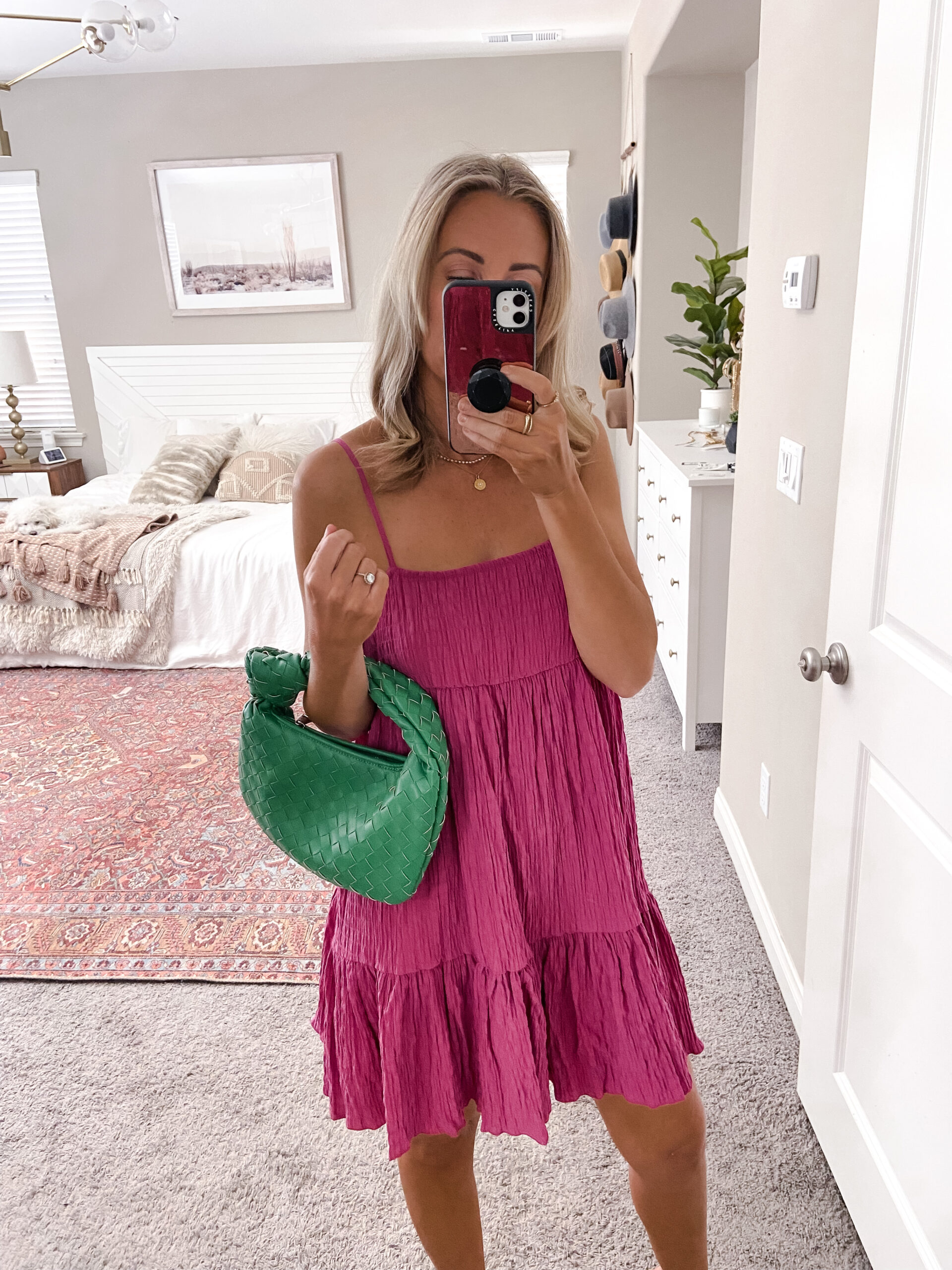 Feeling bold?? This fuchsia dress is so fun and you're guaranteed to make a statement. It's perfect for a warm summer day and can easily be dressed up or down depending on your accessories.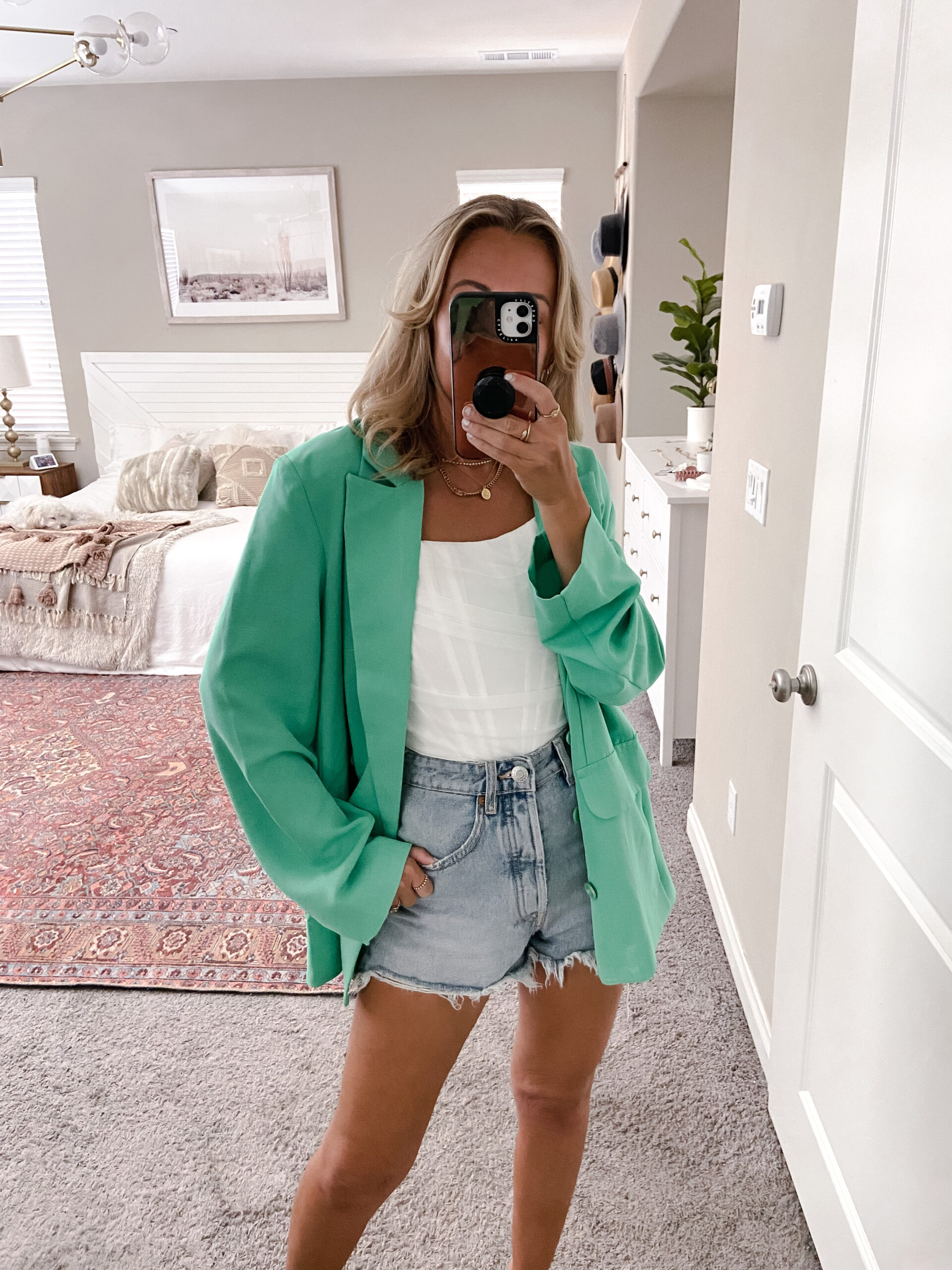 This green blazer definitely gives me Hailey Beiber vibes! Her go to style is a bold blazer + this blazer is just that-BOLD. Here I paired it with denim shorts and the Amazon corset top but you could also throw it over a cute summer dress.
What's your favorite color to wear this Summer?? And if you're still on the fence to wearing color start out small. Don't worry you'll get into it!
Sharing a few of my latest COLORFUL finds below.