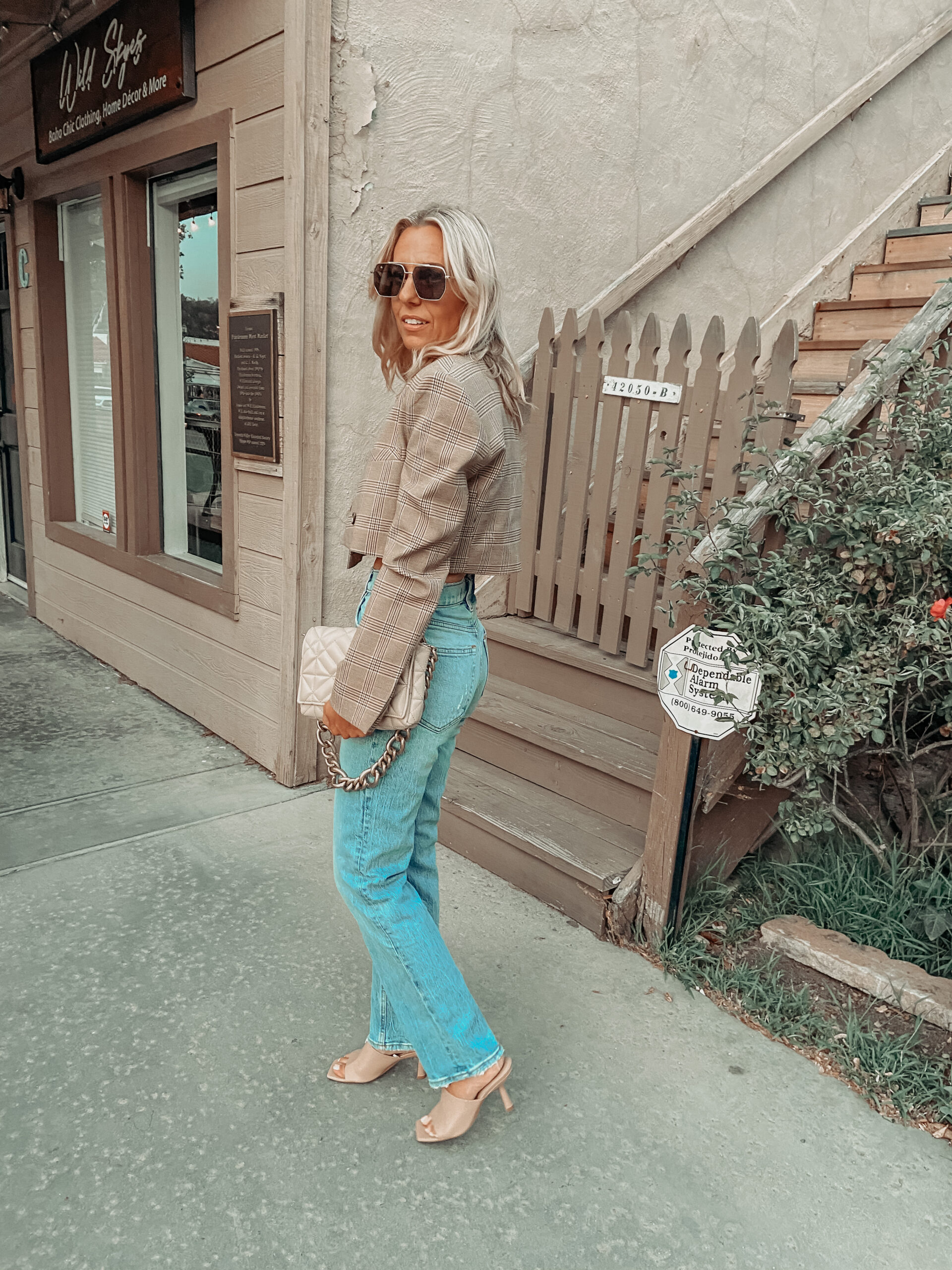 One of my favorite trends right now is the cropped blazer. It's the perfect lightweight jacket for Spring + Summer and there's so many ways to style it. I love how the cropped blazer is chic yet adds a little edge to any outfit. I'm a denim girl so I've worn my cropped blazers a lot with denim but it also looks cute over a dress, shorts, a flowy skirt and even leggings.
The cropped blazer I am wearing is from Zara. I paired it with denim + kitten heels for a date night with Rod. This blazer fits tts and I'm wearing an xs for reference.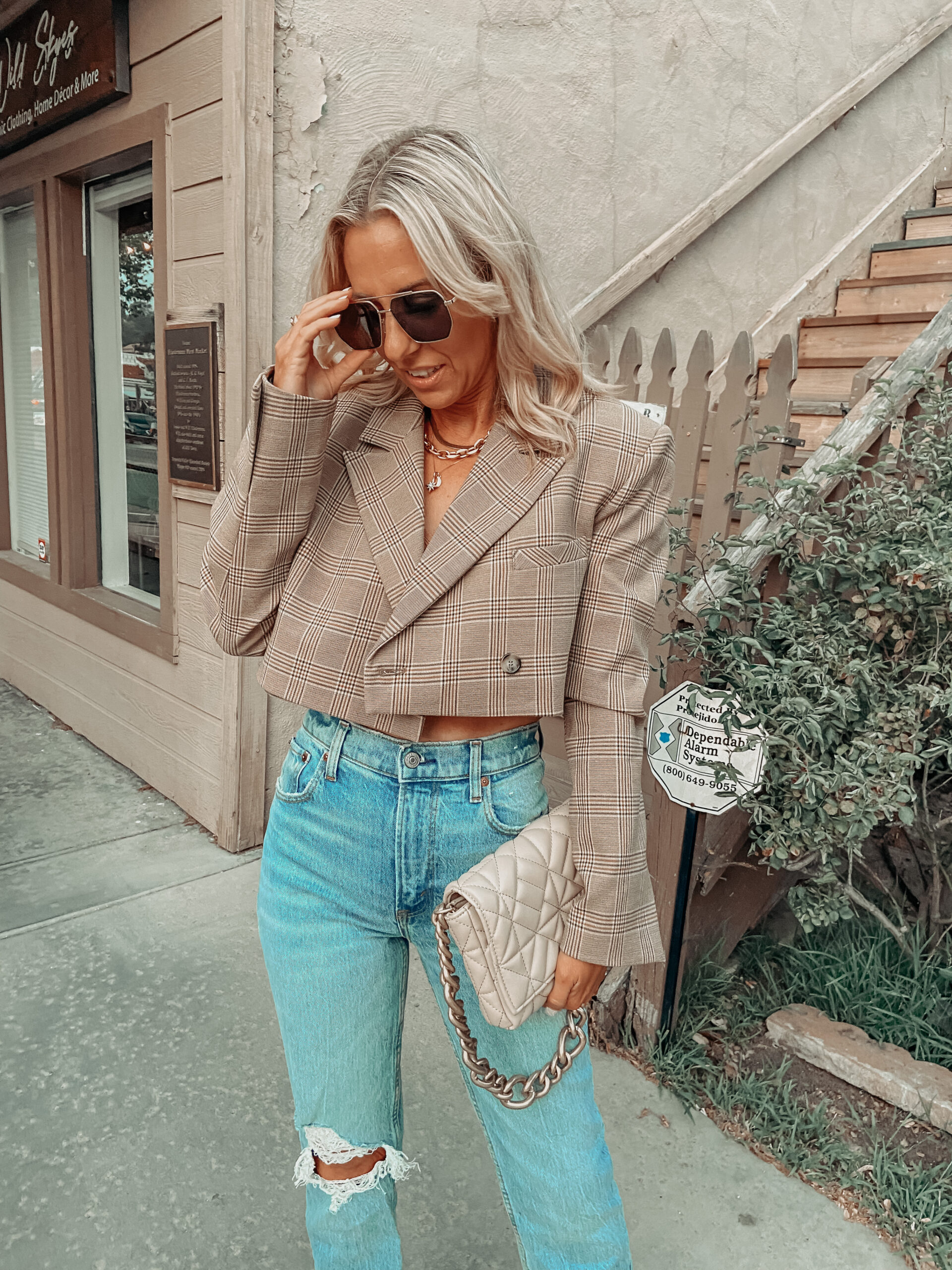 If you want to elevate your look add a leather cropped blazer to your spring outfits. I put on this cropped blazer over a crochet top and my favorite denim. I'm loving this jackets neutral color and it goes well with so many of my spring and summer outfits.
How would you style it?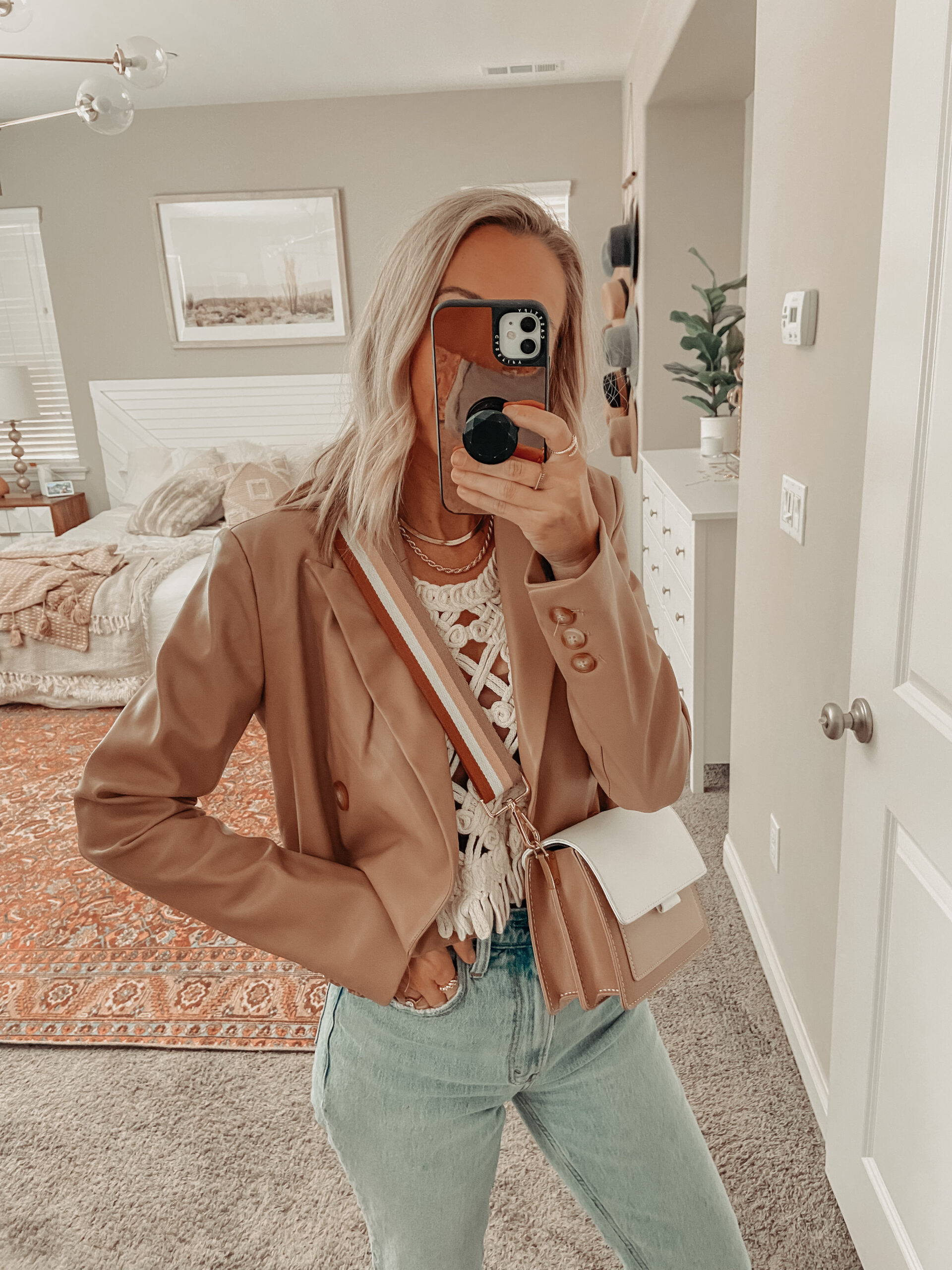 Have you tried wearing a cropped blazer yet? It really adds such a chic and trendy vibe to your look! I've rounded up some of my favorite cropped blazers in the links above so don't forget to check them out and let me know what you think! Happy shopping.