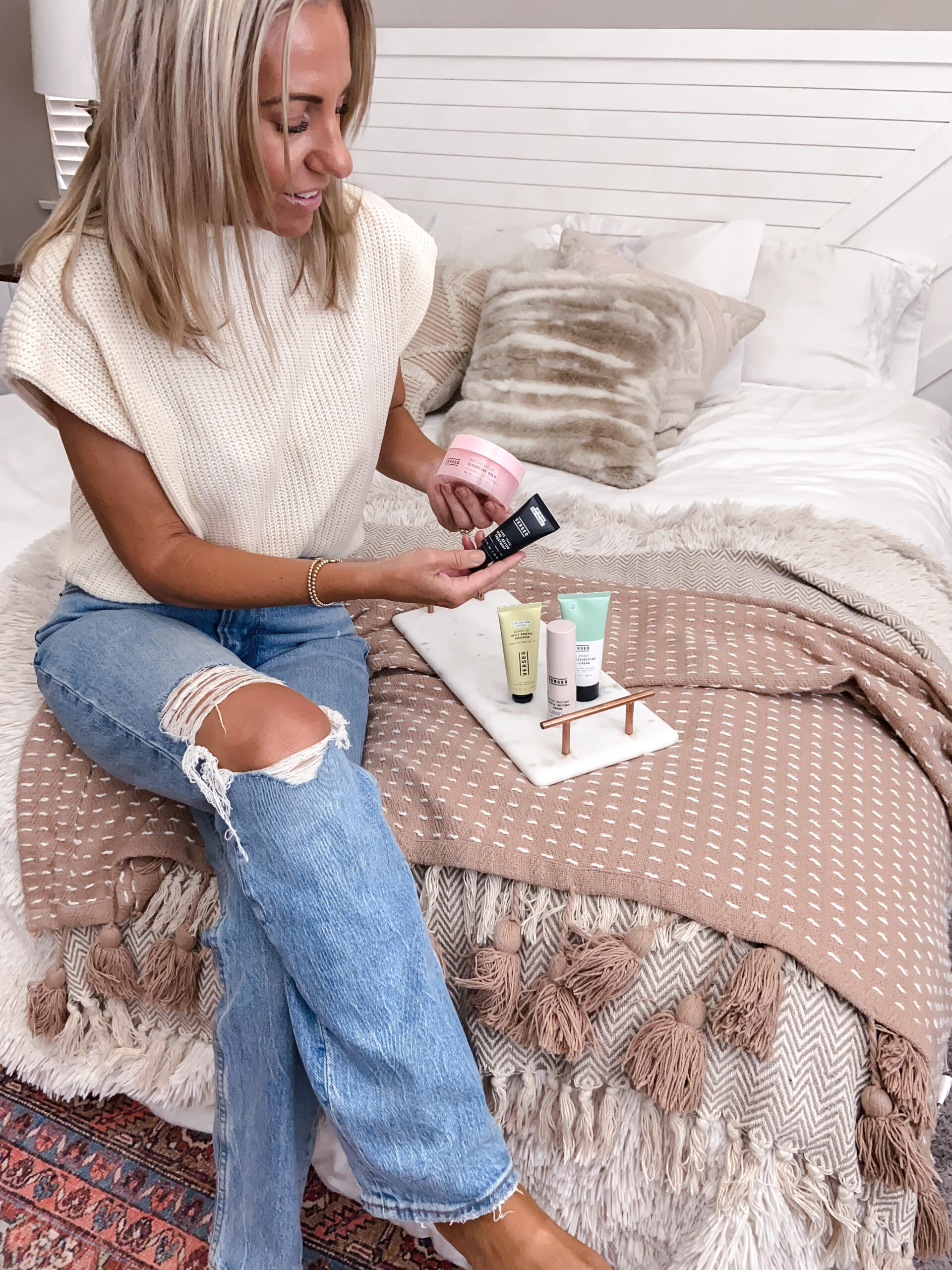 Walmart has been my go to destination for beauty and skincare products lately so when I saw that they now carry the clean brand Versed I had to check it out for myself. I started off with a few of their best selling products and lets just say I am impressed!
Versed is a brand that focuses on high performance skincare while being non-toxic, cruelty-free, and eco-friendly. I love that all their affordable products are under $25 dollars and are now available at Walmart!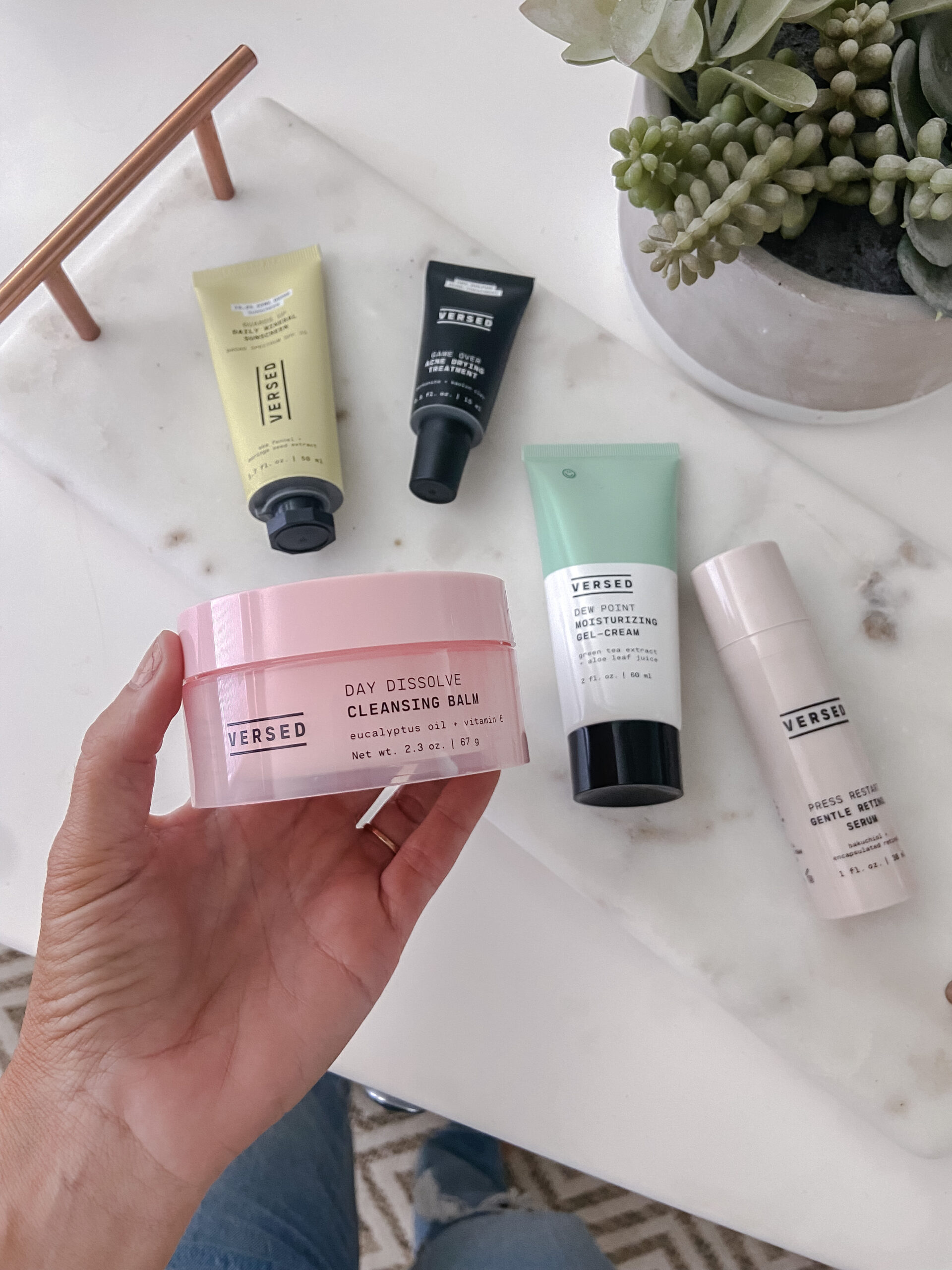 My favorite product so far is the Day Dissolve cleansing balm. It melts away your makeup and impurities without stripping moisture from your skin. I like to double cleanse and this is the perfect first step cleanser. The eucalyptus almost gives it a minty fresh feeling making your skin feel really clean.
I have also been getting great results from the Gameover acne treatment. This is a spot treatment that you apply on any acne spots and leave on overnight. It will dry out any acne spots and you will see a significant improvement the next morning.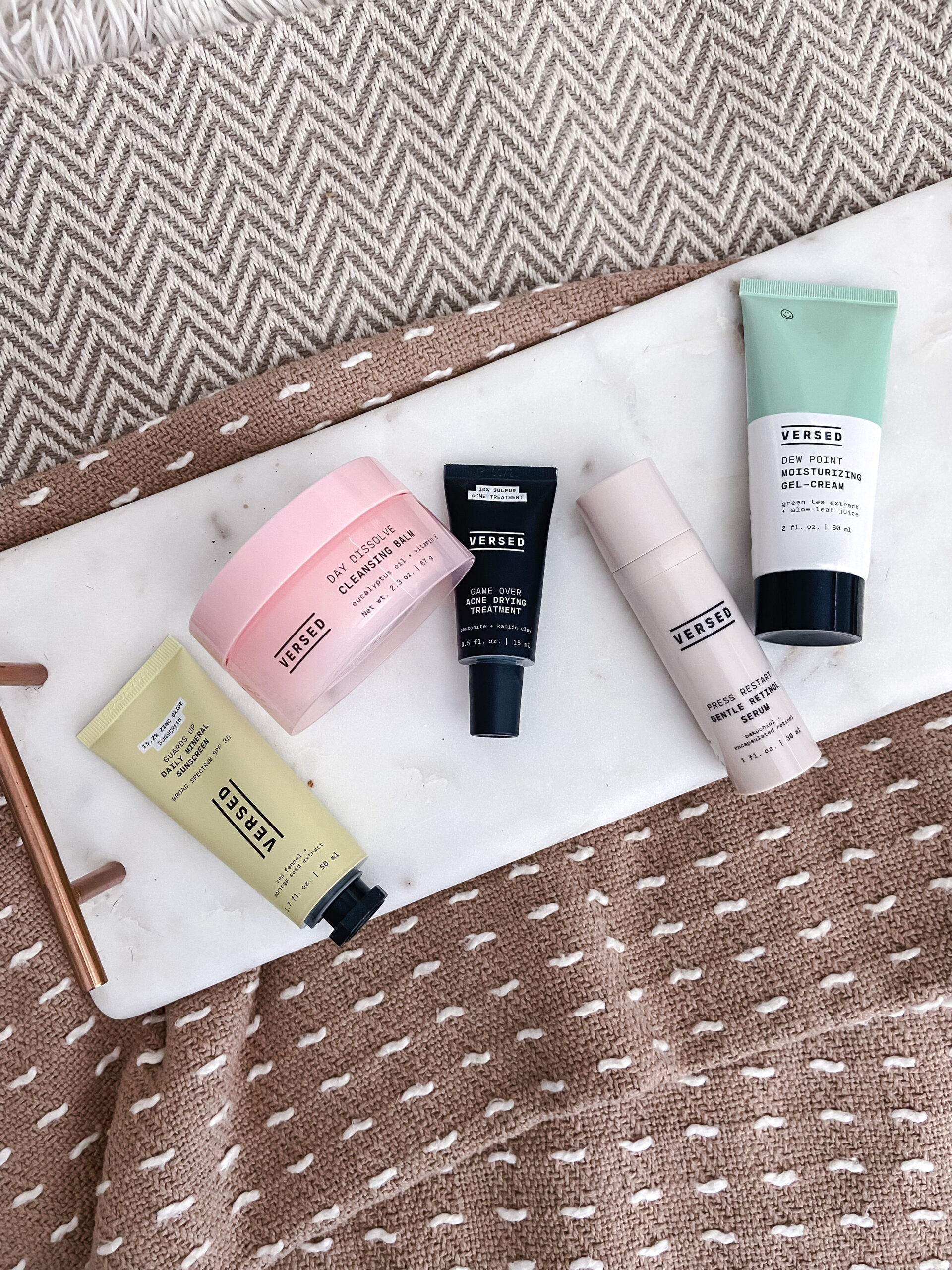 I definitely recommend checking out Versed skincare at Walmart. I love that I can easily add a few beauty products to my regular Walmart order for one stop shopping! And I think you will be very surprised how effective Versed is for your skin.
Reach out to me if you have any questions on any of the products mentioned. And as always, thank you for being here! xoxo
THANK YOU TO WALMART FOR SPONSORING THIS POST- ALL OPINIONS ARE MY OWN