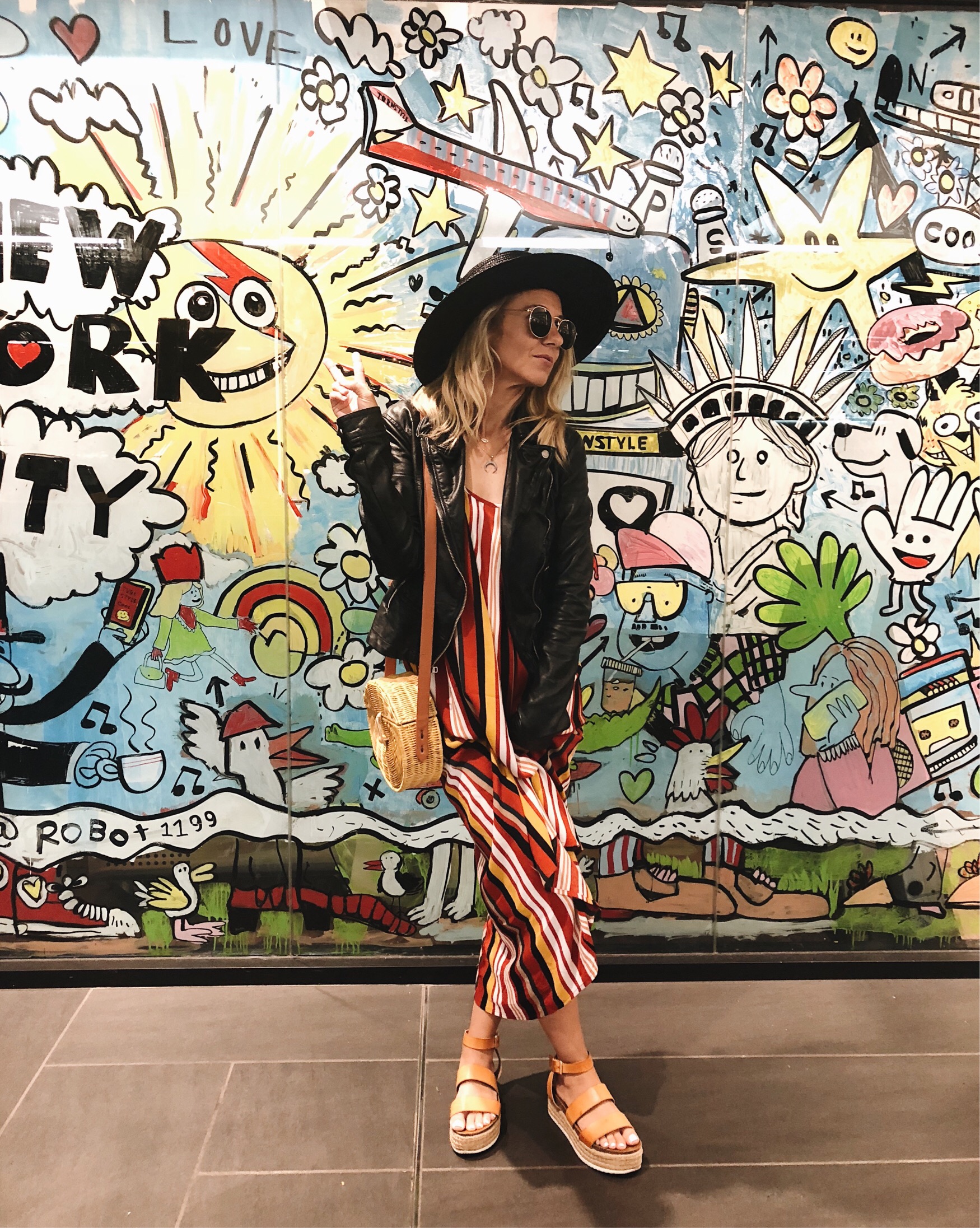 I had such an amazing kid free adventure in New York. It had been about 5 years since I've been to the city and this was the first time that both my husband and I were both away from the kids more than just a couple days. It was a much needed adult only getaway!!
Some of the fun things we were able to do is the red bus tour, Broadway shows, the National History Museum, a Yankee game, shopping in Soho, and lots of cool restaurants! Of course I got a cupcake from Magnolia Bakery and a cookie from LeVain Bakery since New York has some of the best desserts.
If there's one thing I love about New York it's all the cool street style you see everywhere. I had such a fun time not only planning my own outfits for the trip but people watching and seeing everyone else's unique style. Here I did an outfit roundup of all my New York looks with easy shoppable links. Please don't hesitate to reach out if you have any questions.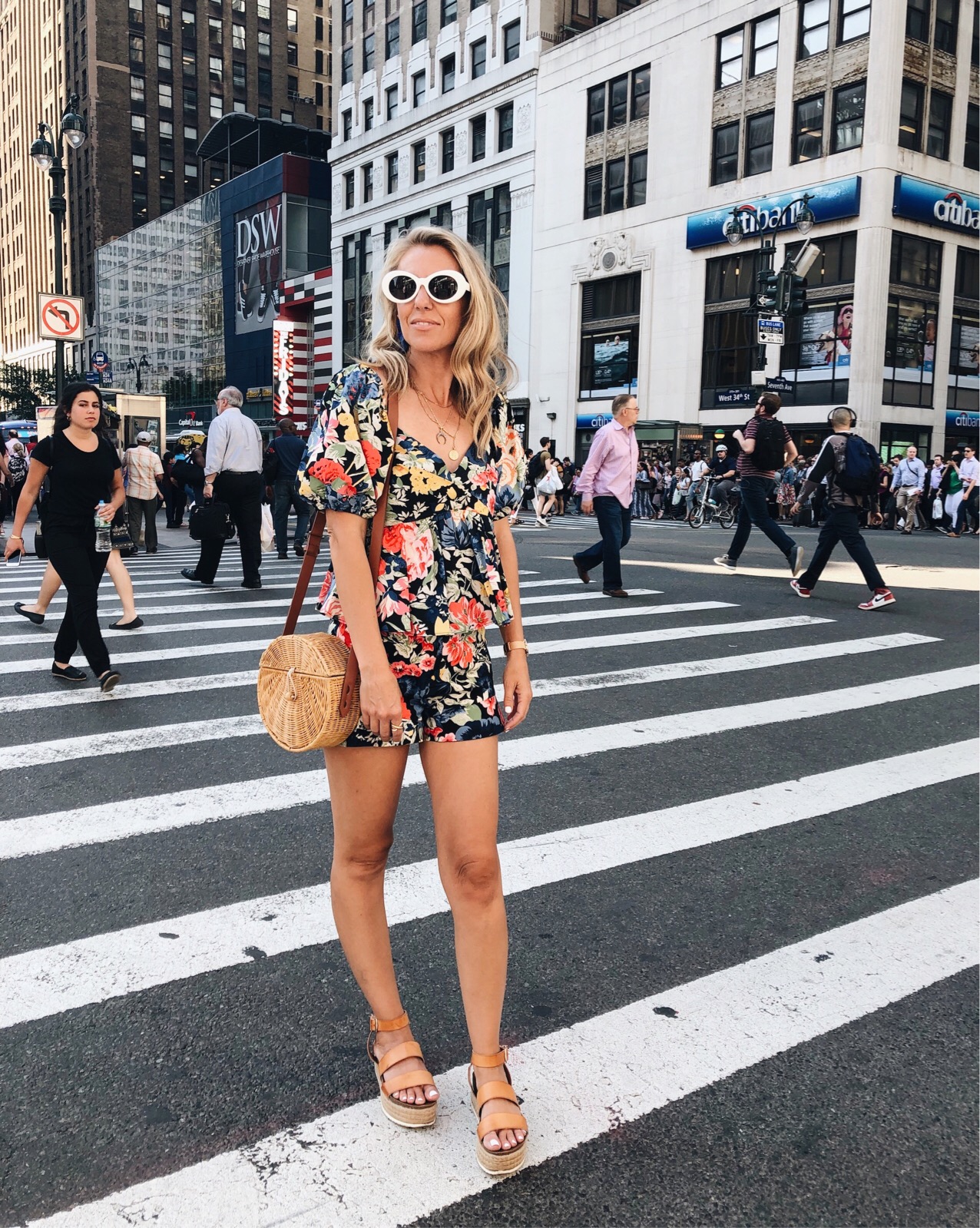 DAY 1: FLORAL MATCHING SET
I picked up this adorable floral matching set from Zara. What I love about a matching set is how versatile they are. I wore this one all day while checking out the city and then I switched out my shorts for denim once it cooled down and we went out for taco's and margarita's with friends. I also have worn these cute shorts with a sweater which you can check out that post here.
You can pick up this Zara set HERE and check out other matching sets I'm loving below.
SHOP THE TREND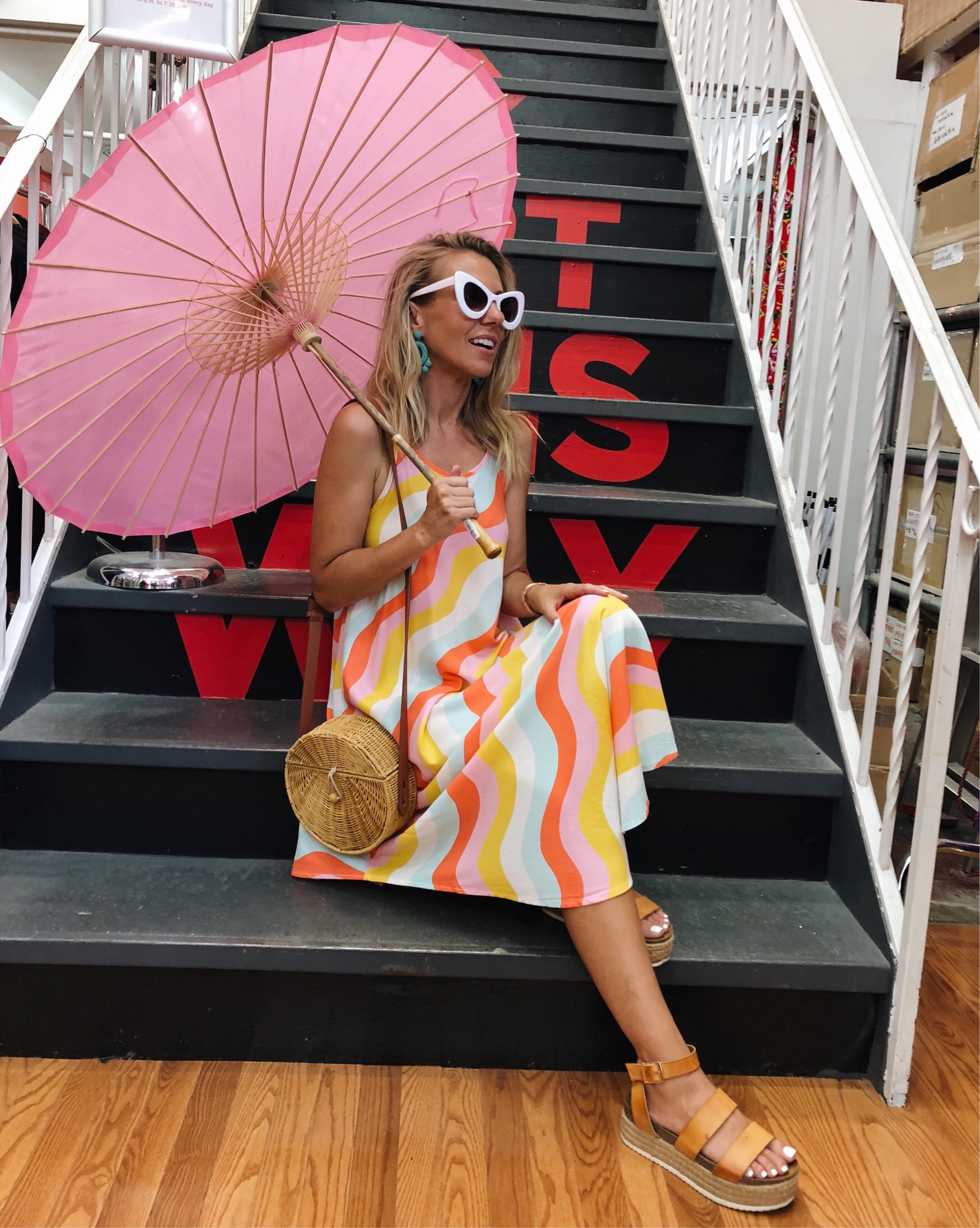 DAY 2: SWIRL MAXI DRESS
On the second day we explored Little Italy and China Town and I wore this fun retro style maxi dress. It was a pretty hot day and this dress was super comfortable and easy to wear. I found some of the coolest sunglasses from street vendors for only $5!! If you follow me regularly you know how I love my fun sunglasses. This dress is actually from the girls department in Target. Anyone else shop from the girls department? You can shop this exact look as well as other fun maxi dresses below.
SHOP THE LOOK

SHOP THE TREND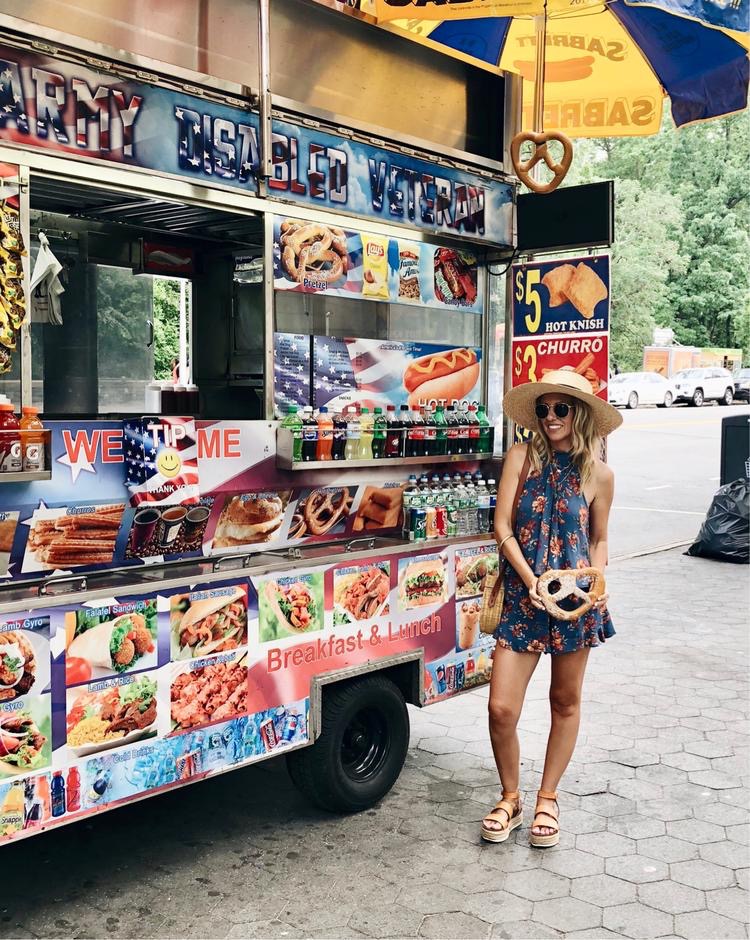 DAY 3: MATCHING SET
Another day another matching set! I picked up this cozy cute set from Target the day before we left while I was picking up snacks for our trip. I always seem to find everything at Target even when I'm not looking for it. And this set is so comfortable too! We went to the Natural History Museum and of course had to get a hot dog and pretzel from a food truck. What's New York without getting food from the street vendors!
SHOP THE LOOK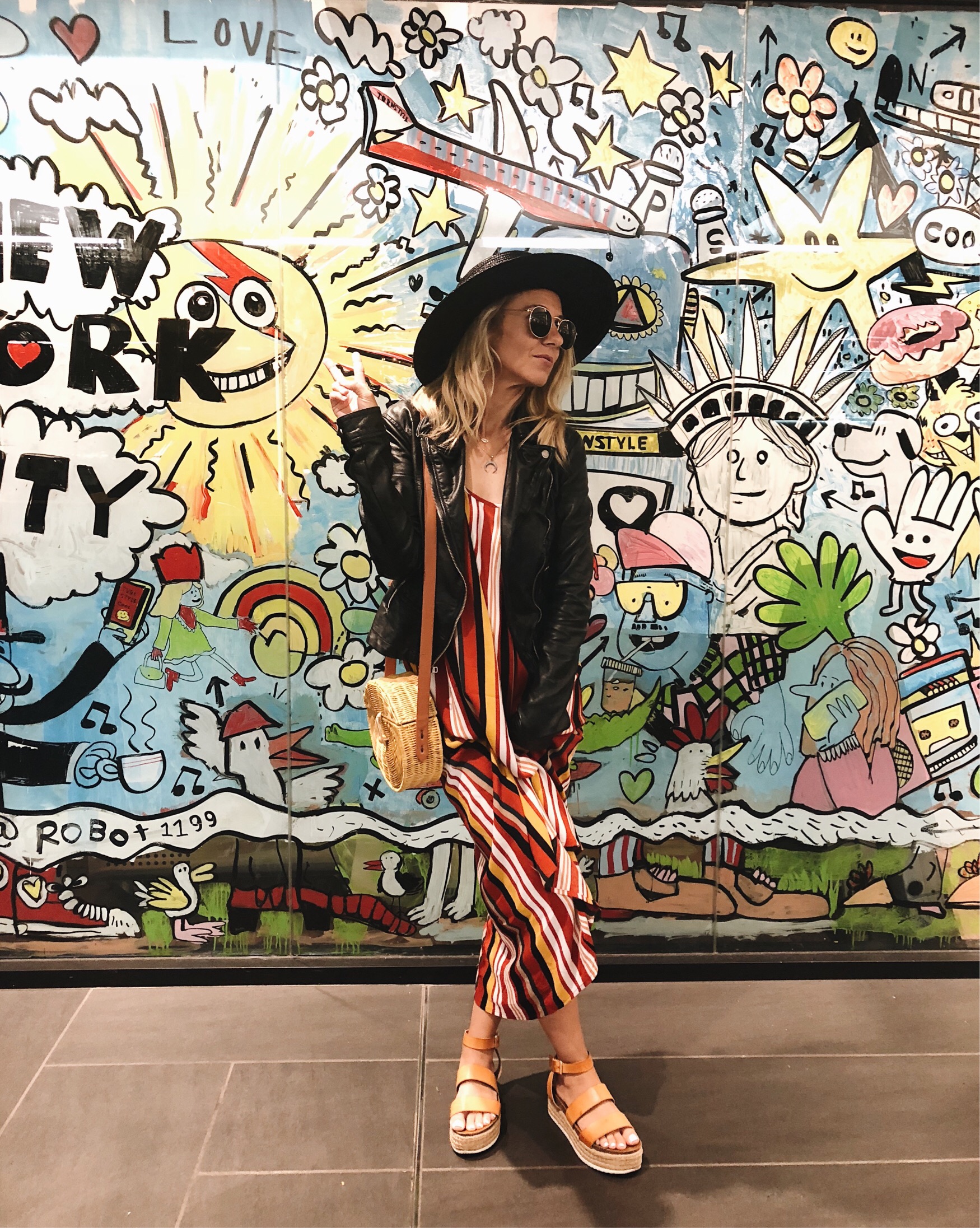 DAY 4: STRIPED MAXI DRESS
By the fourth day it started to cool down a little bit and even rained a little bit in the morning. I opted for this casual striped maxi dress and threw on my go to leather jacket and hat. Anyone else loving hats in the rain? Rainy days always make my hair messy and I love that a hat keeps my face dry.
SHOP THE LOOK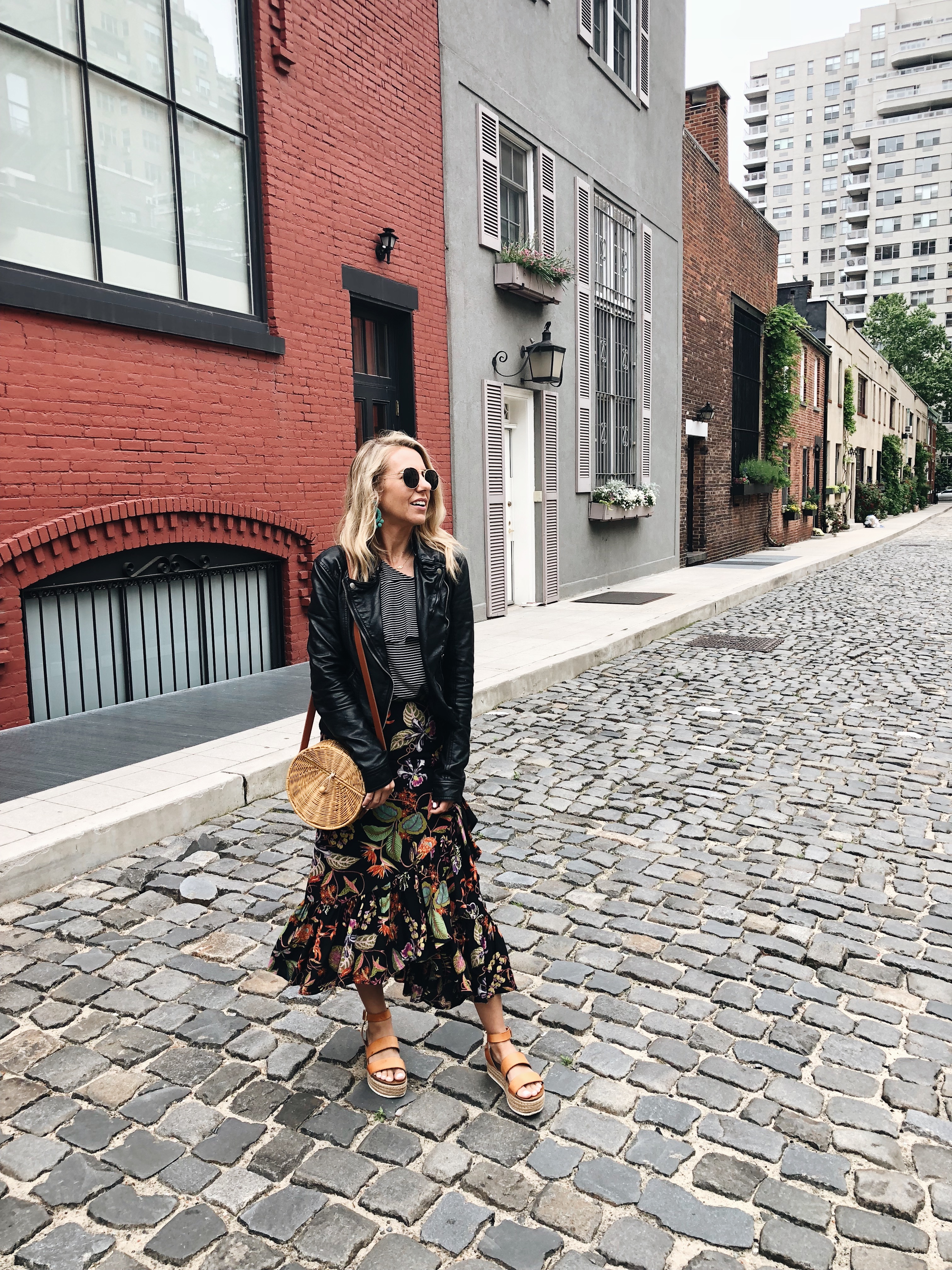 DAY 5: RUFFLE MIDI SKIRT
This was our last full day in New York so we tried to squeeze everything in. We checked out the West Village, went shopping in Soho, ate dinner in Little Italy and then saw a Broadway Show. I absolutely love the ruffles in this midi skirt and this floral print paired perfectly with this striped top. It was still a little bit chilly so my leather jacket went perfectly with the look.
SHOP THE LOOK

SHOP THE TREND

Thanks so much for following along!! We had such an amazing trip and styling outfits for a vacation is always so much fun for me. Please let me know if you have any questions.