This might be the latest I've been on getting the monthly top 10 best sellers post but it's been one crazy month!  I went to NY for Fashion Week, Hendrix celebrated his 7th birthday and I'm so behind of just about everything!
But this month's top sellers are so good!  There's a couple of my favorite Walmart finds, my go to booties, and of course some goodies from Target and Amazon.  So here is the top 10 from August!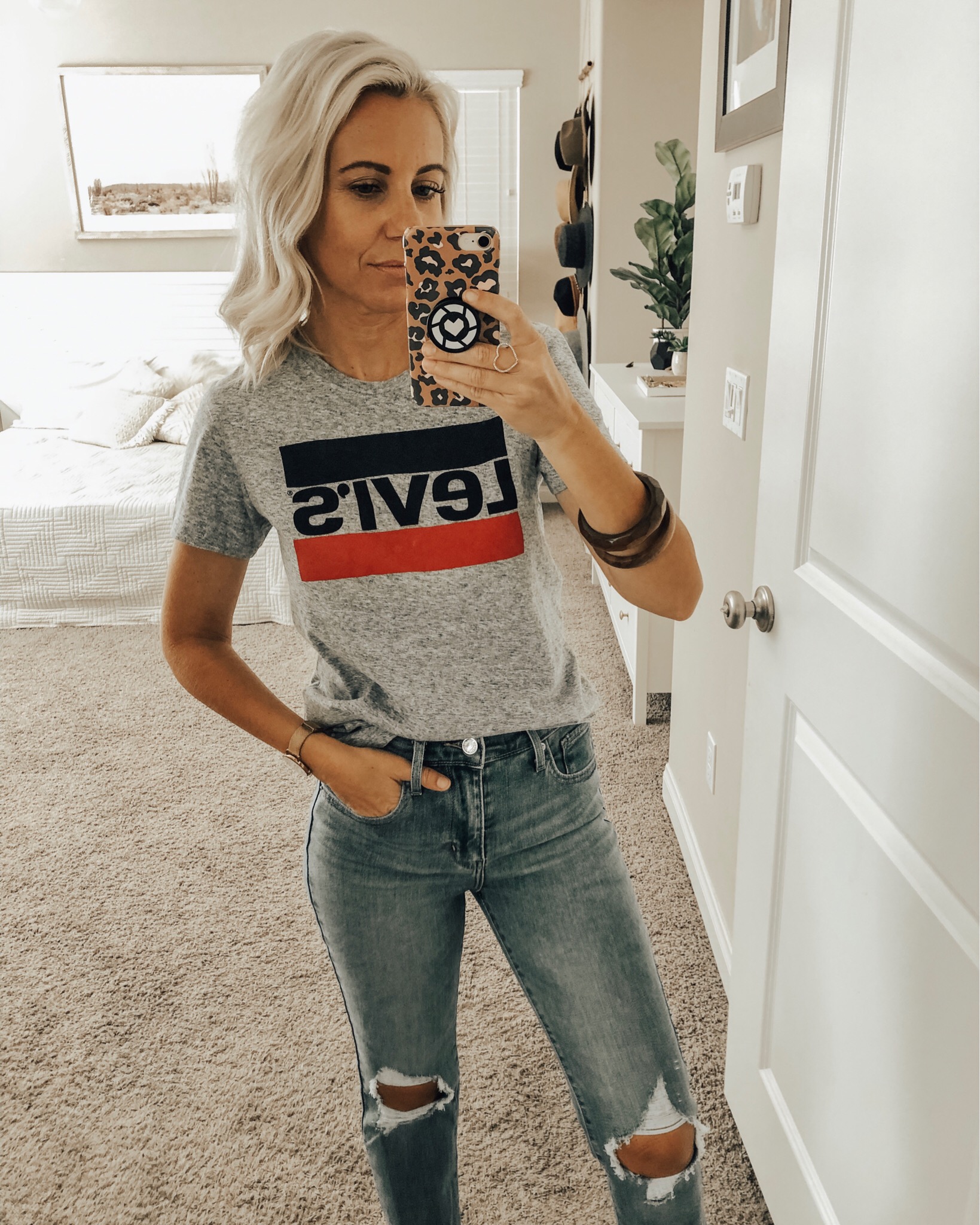 When I saw they started selling Levi's denim at Target I knew I had to grab a pair.  And of course I was not disappointed.  This high rise + distressed skinny jean fits perfectly and is under $40.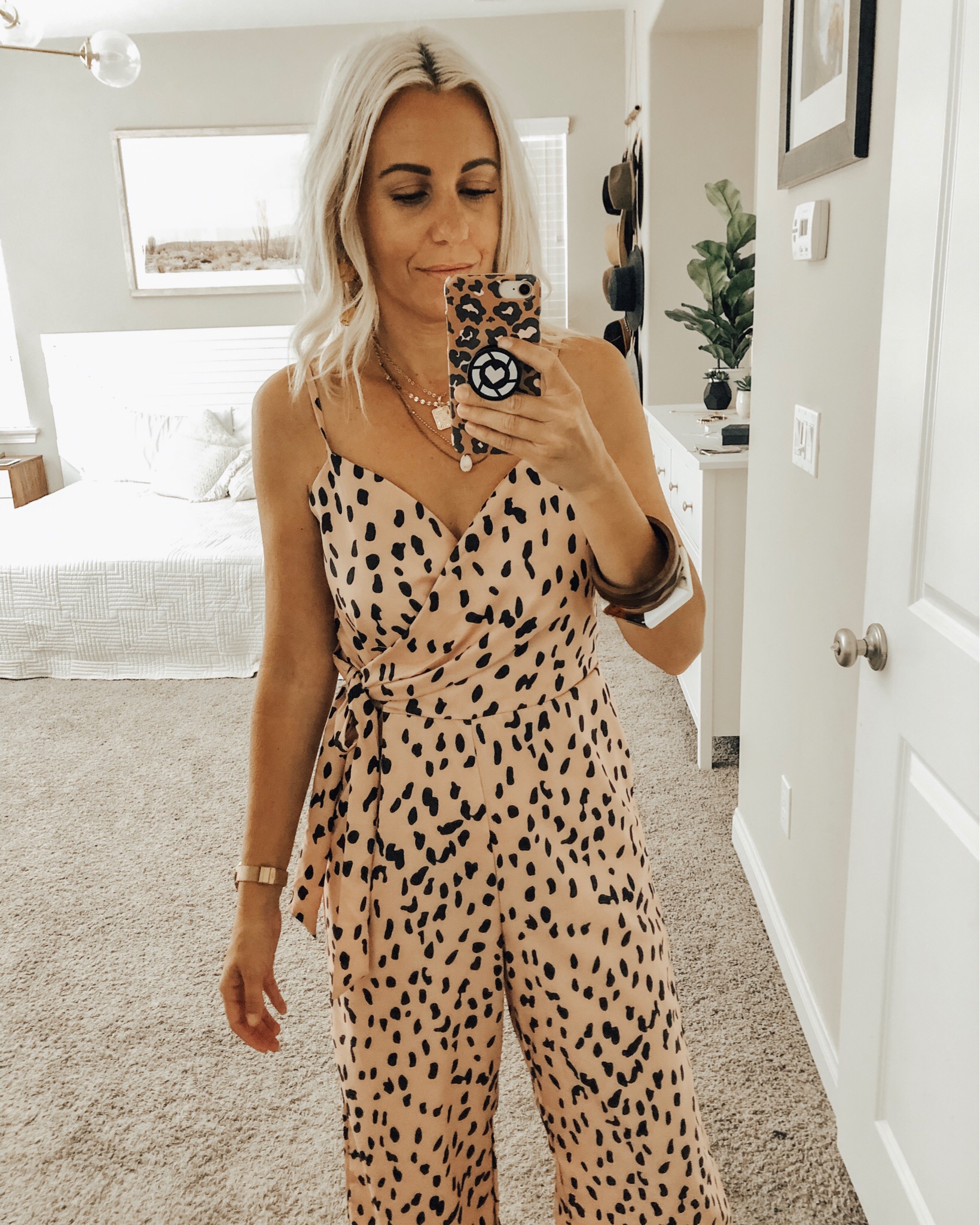 I ordered this jumpsuit thinking it could be cute but honestly you never know with Amazon.  When I opened the package it looked terrible that I almost didn't put it on but I'm so glad I did!  It's a silky satin material and such a great jumpsuit to wear to any kind of event.  You can easily dress it up or down.  Only $22 Amazon prime too!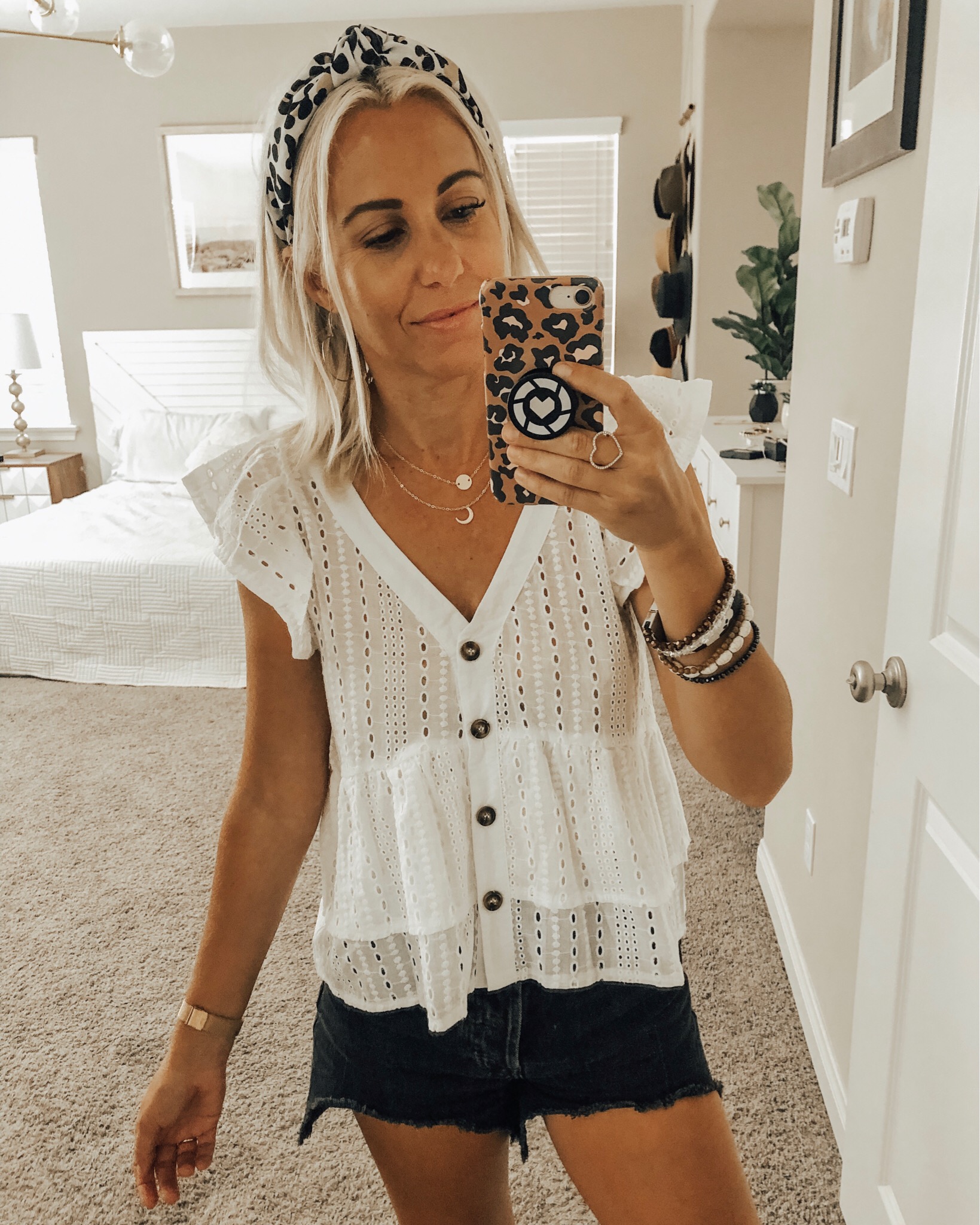 Another great Amazon find that I've worn too many times to count.  You can easily wear this $18 top with denim for a casual look or pair it with a skirt to dress it up.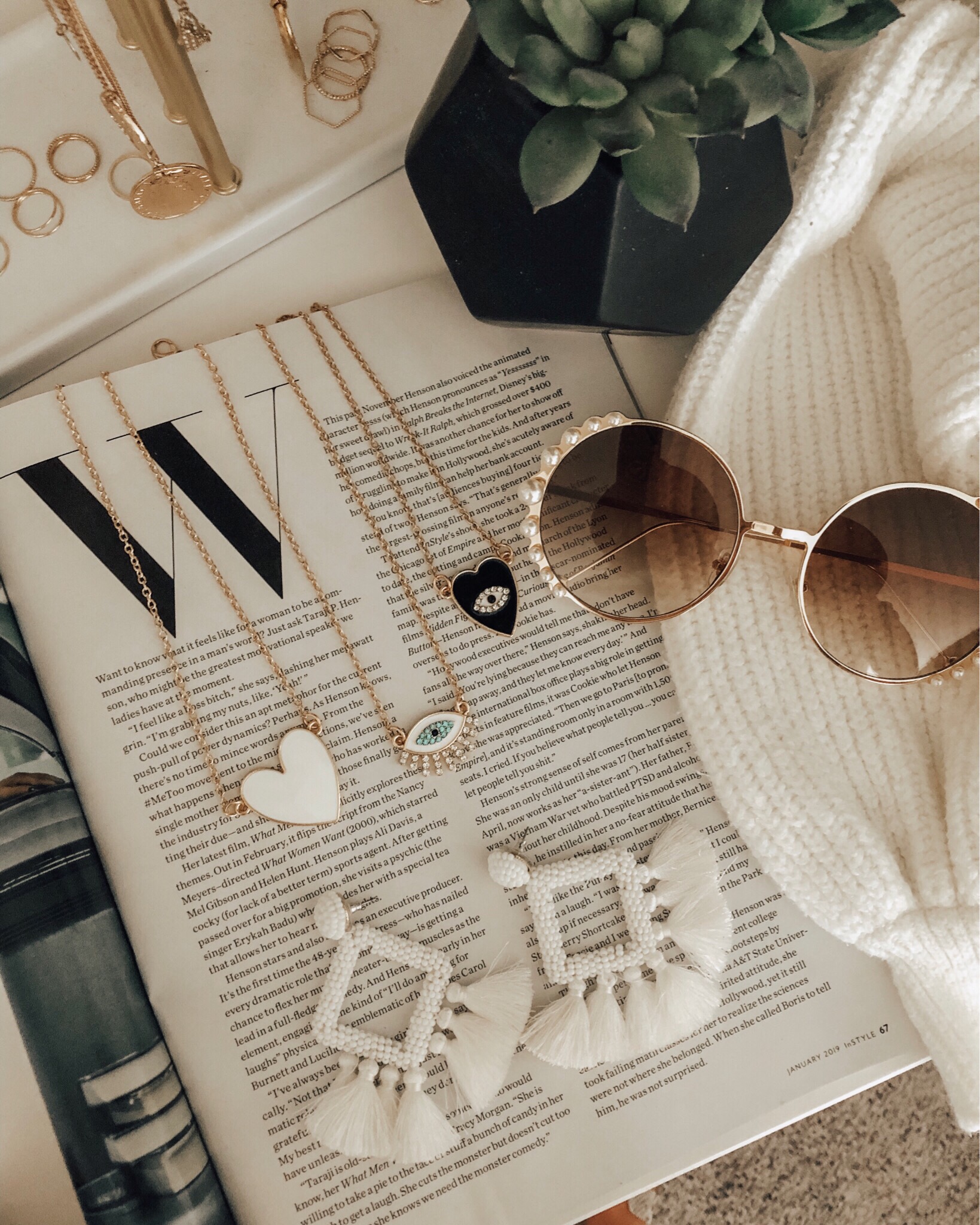 Some of my favorite things I've gotten from Amazon have been the jewelry.  There are such great quality designer dupes from statement earrings to cute pendant necklaces.  This evil eye one is so good and under $10!!  Here's a few other dupe jewelry favorites below.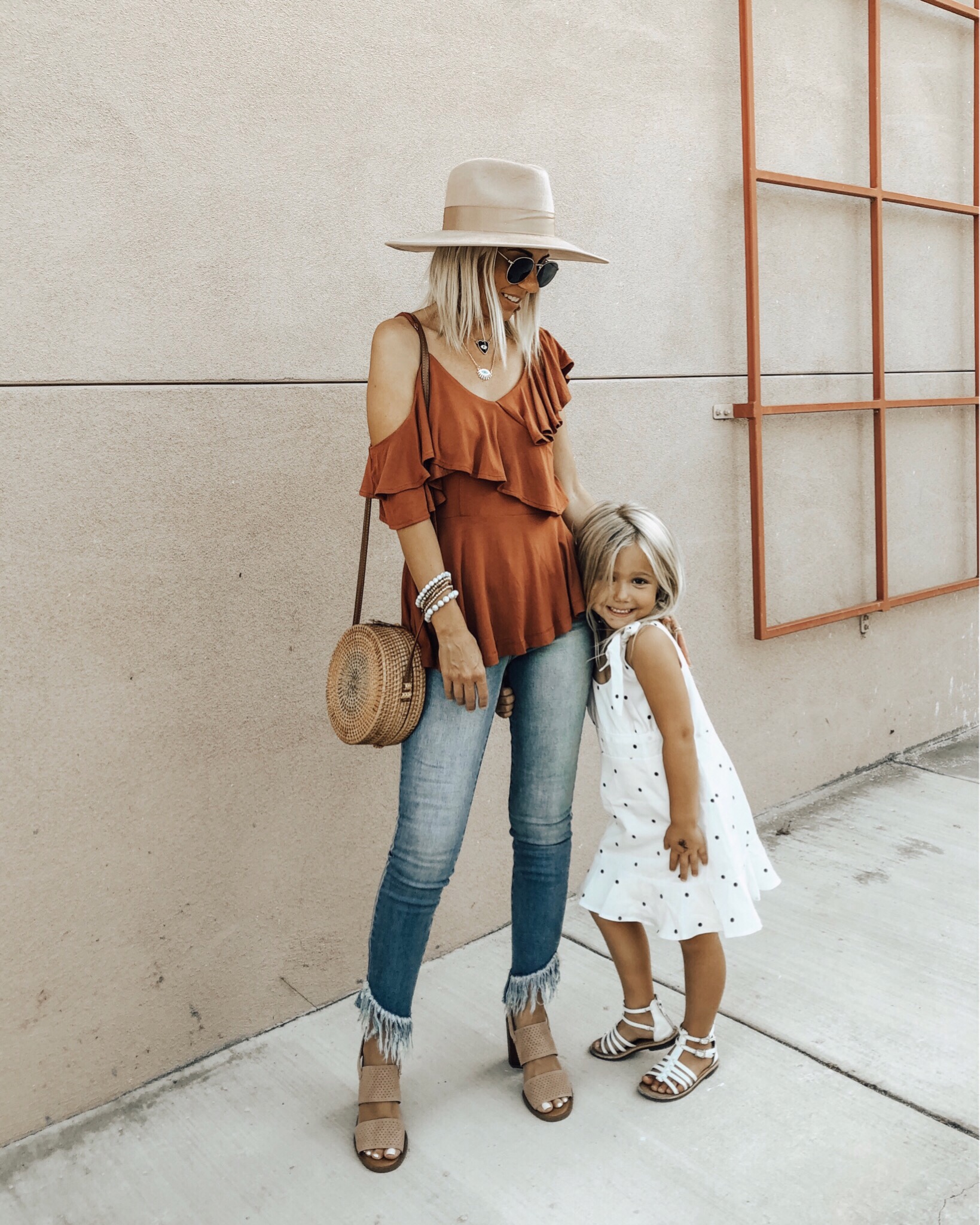 I tried several pairs of denim from Sofia Vergara's new line from Walmart and couldn't be more impressed.  These fringe hem ones are definitely my favorite and are only $26!  They also come in white + are so comfy.  You can check out more about my favorite Walmart denim HERE.

You know I love my graphic tees and this one is a good one!  I love the slightly oversized fit and the neon colors.  Overall it's a great quality tee and an Amazon find!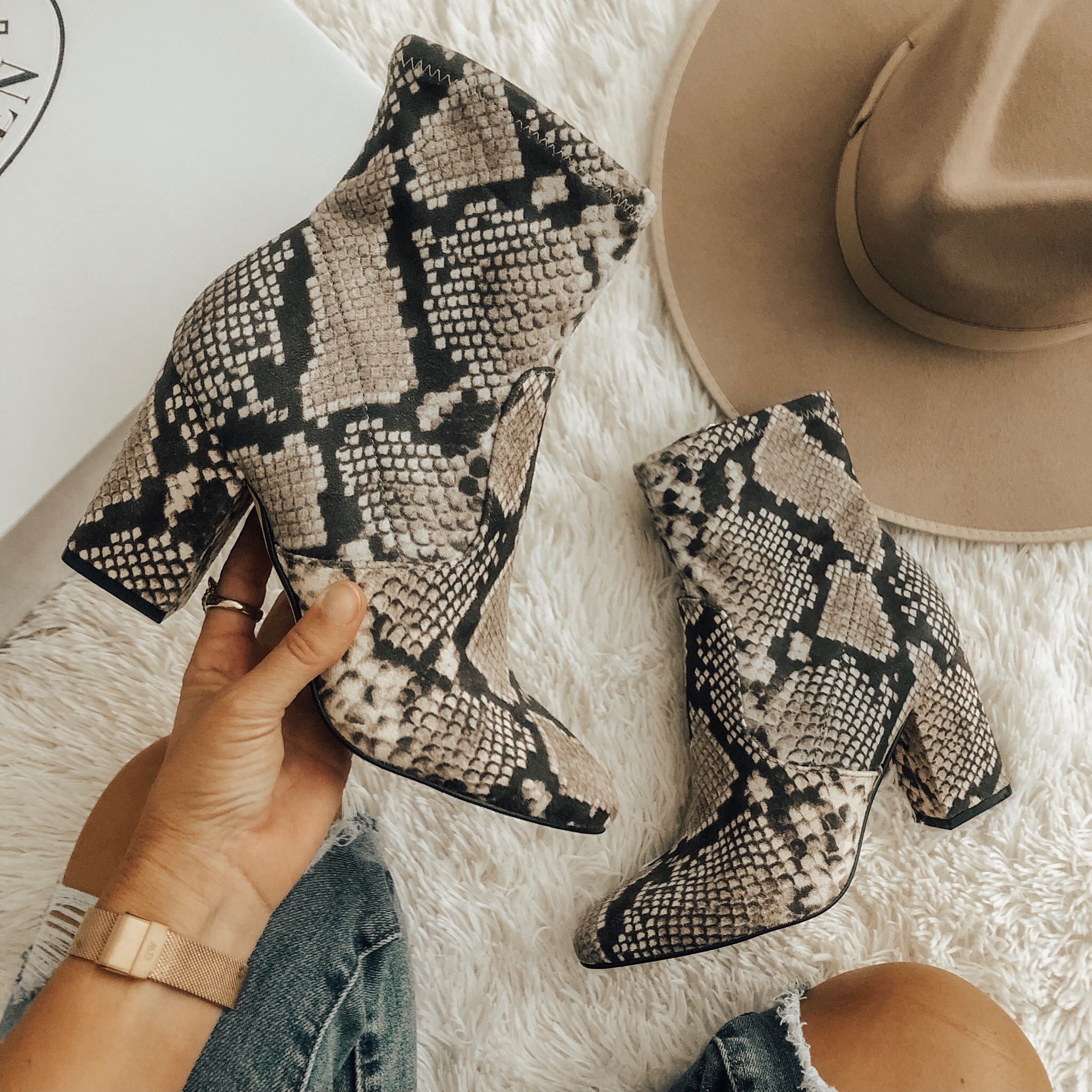 These boots are definitely my favorite pair I've picked up so far this season.  The neutral colored snakeskin goes with absolutely everything and the heel is the perfect height.  I walked everywhere in these in NY and they were so comfy.  They also come in black, navy, and taupe and I can't recommend them enough.  They're still on sale too!
No surprise here!  It wouldn't be a top selling item list without my #1 top selling item of all time.  Yep this jewelry case is just that good.  It's completely changed how I organize my jewelry when I travel and I can't recommend it enough.  Under $25 and comes in a few different color options.  You can also grab the smaller version HERE.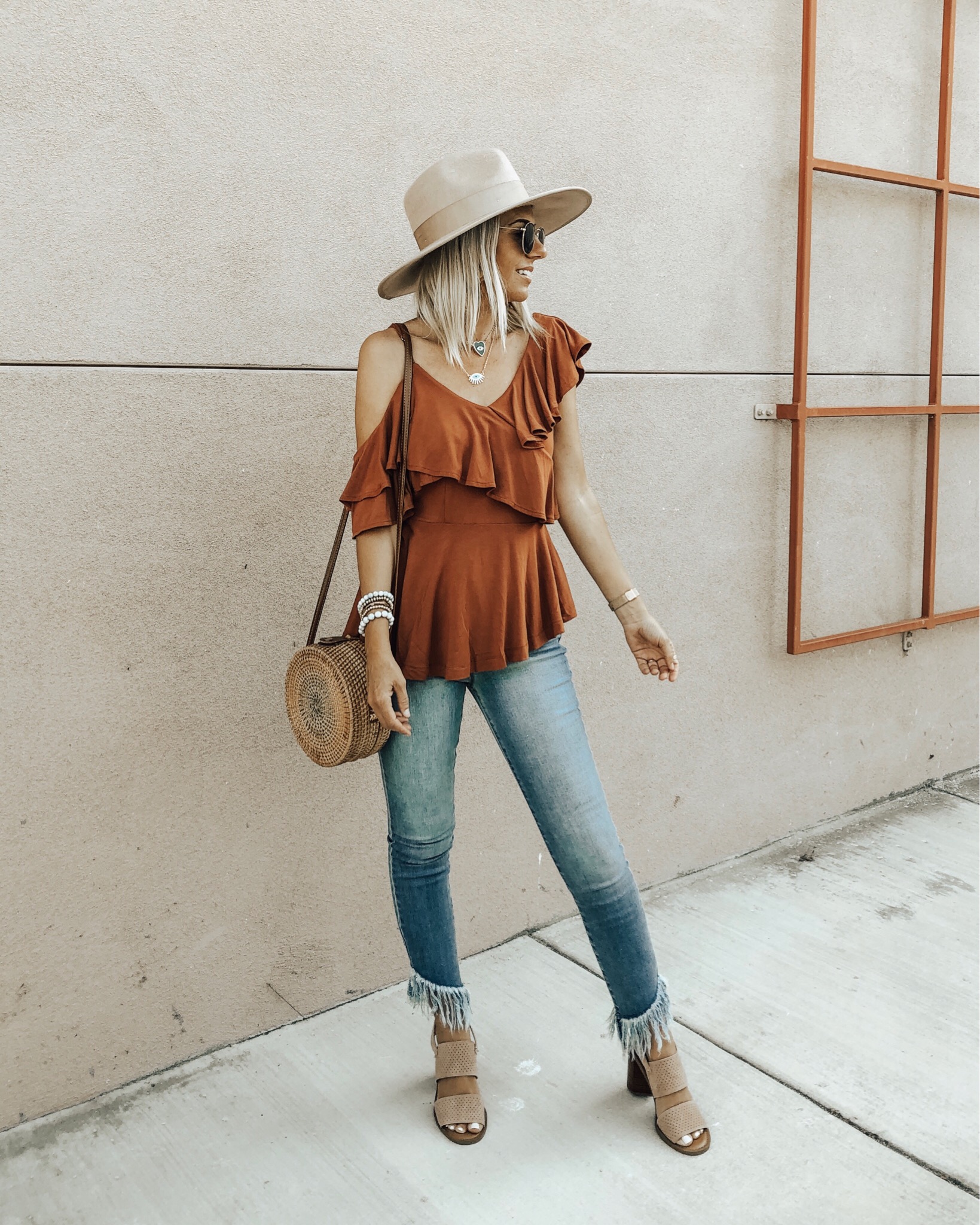 Another great Walmart find make this months list!  This ruffle tank is such a fun yet flattering top and is now on major sale for only $10!  You can also grab it in black HERE and of course I picked up the leopard one which you can grab HERE.  I promise you won't be disappointed!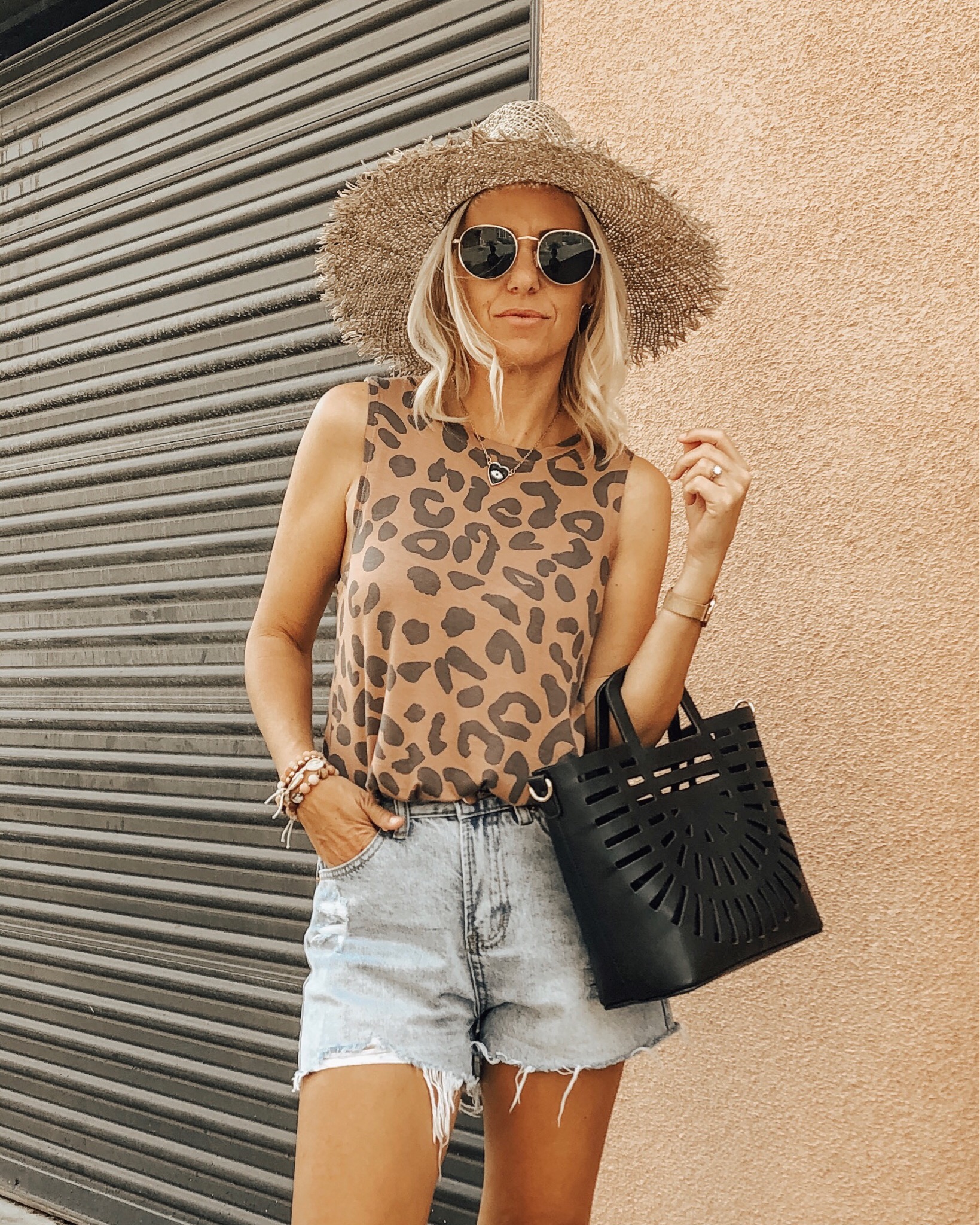 Here you have it #1 best selling item for the month of August was this soft leopard tank from Target.  It's lightweight and easy to wear and only $12 so you can't go wrong.  Sizes are getting limited so definitely jump on it if you haven't already.
That's it!  My top selling items for the month of August.  Which was your favorite??  You can easily shop everything on the top 10 below.  Thanks for stopping by!
SHOP TOP 10