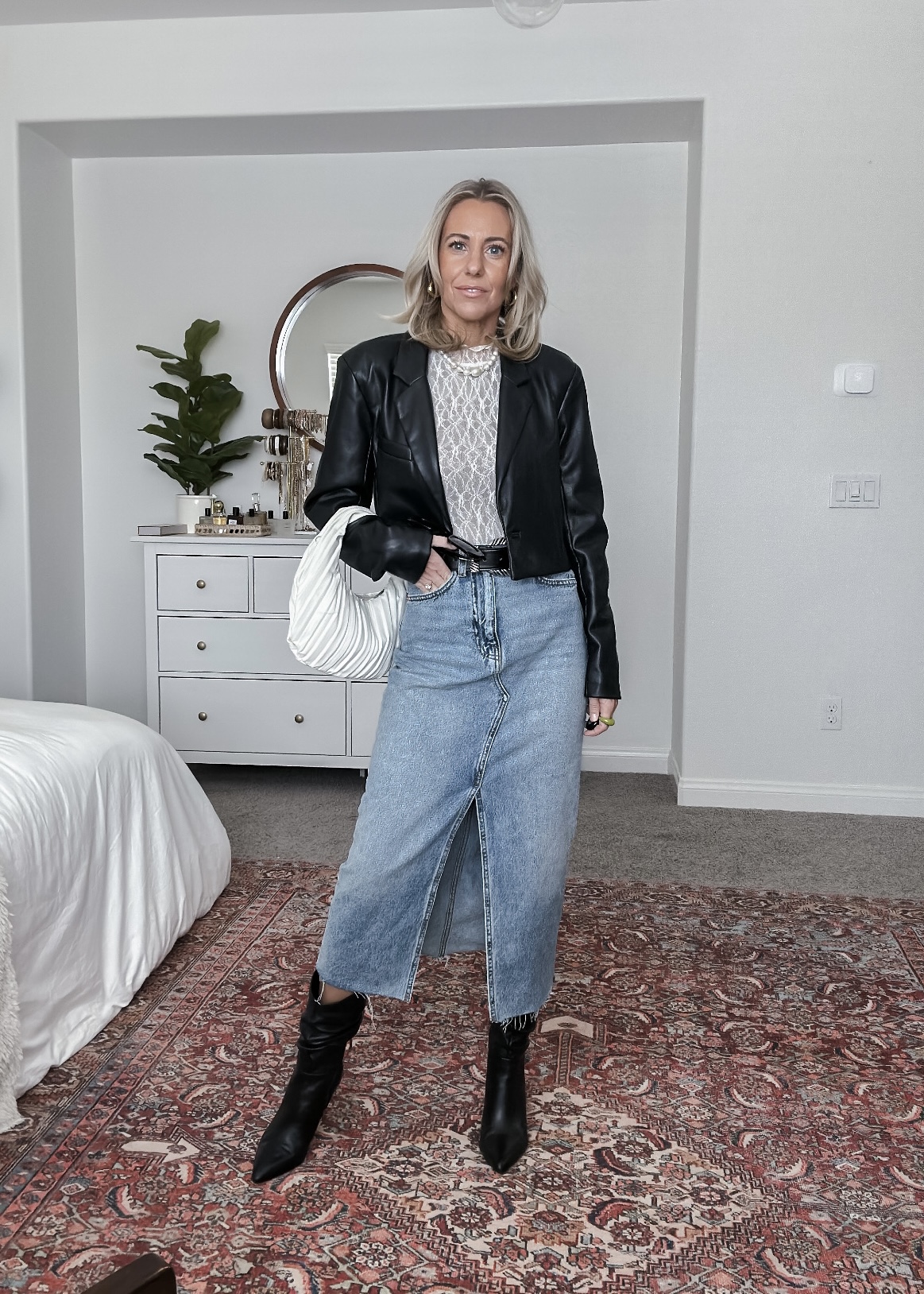 Denim maxi skirts are are trending this spring and I am loving it. There's so many ways to style a denim skirt just like you would regular denim. You can dress a denim skirt up or down making them really versatile, comfortable and a great wardrobe staple for spring. If you are looking for some inspo on how to style this new spring trend, check out the different looks I've put together and linked for you.
The first look above I've paired a denim skirt with a lace body suit and a cropped leather jacket. Adding accessories like a leather belt and pointy boots really elevates the look as well. I wore this outfit to a winery date with girlfriends and it was the perfect combination of chic and comfort.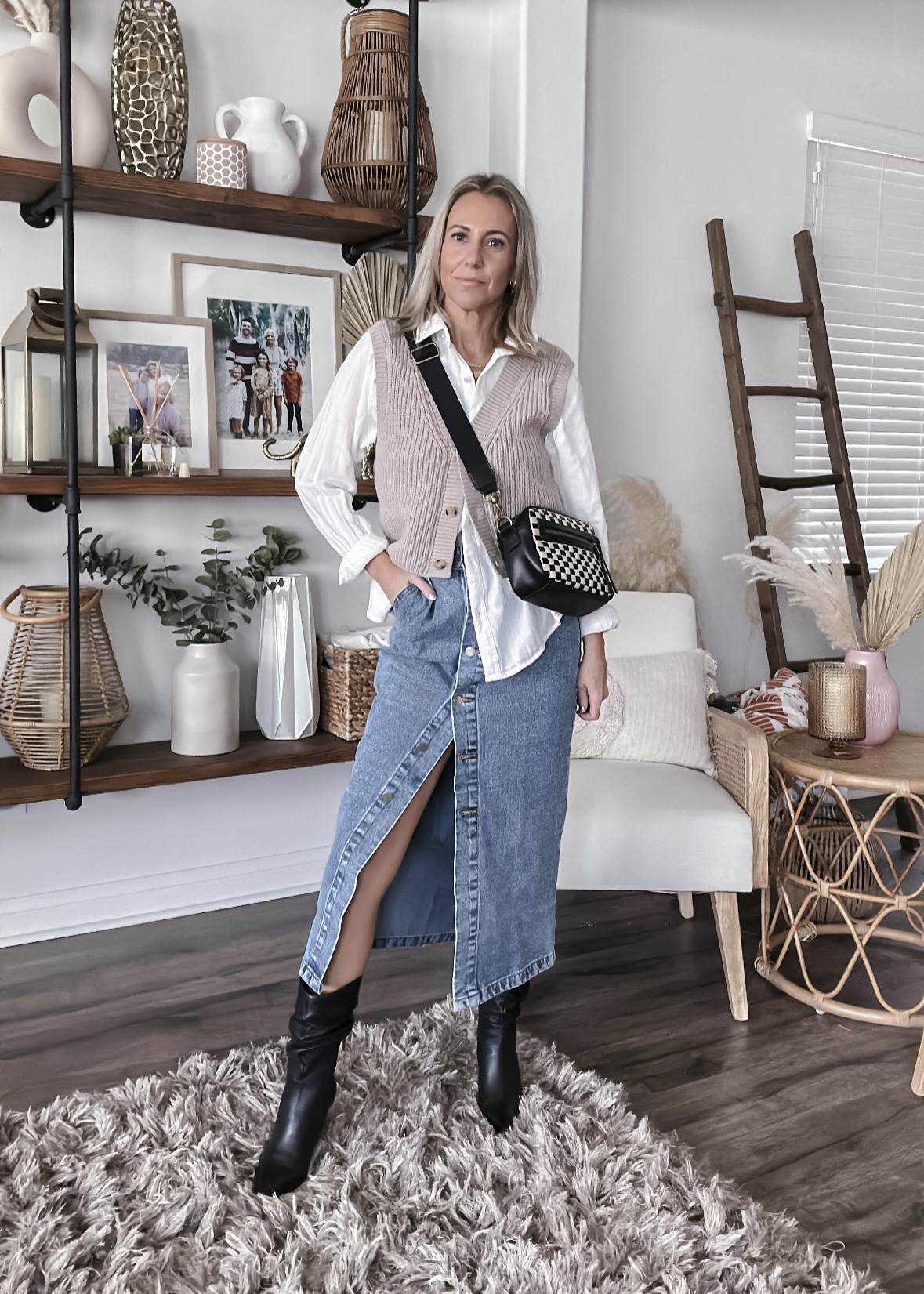 The denim skirt in this next look has pockets and a front button design. I've paired this skirt with my favorite white button down and layered a knit cropped cardigan over it. Throw on a fun over the shoulder bag and this outfit is perfect for any day date or lunch with the girls.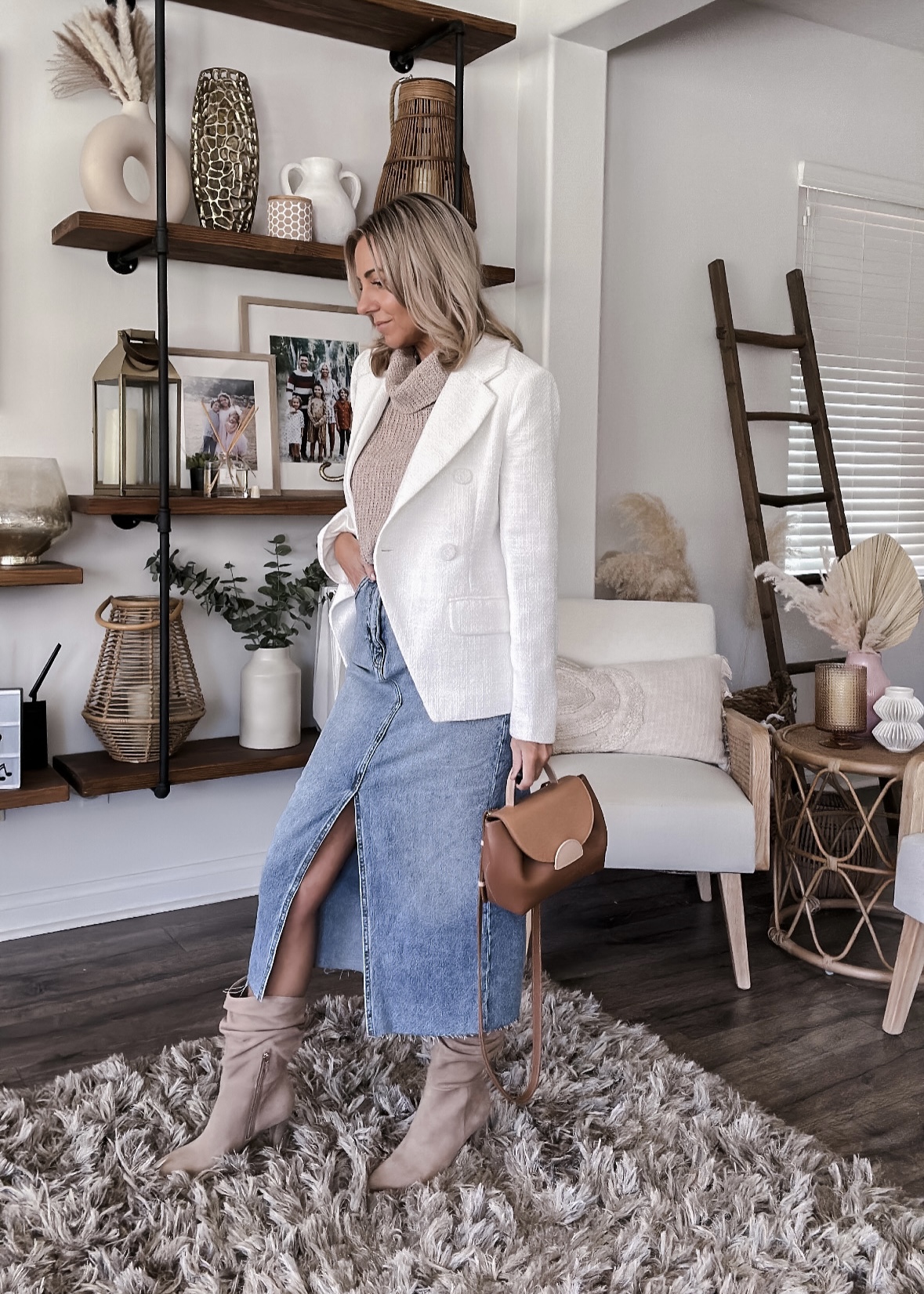 For the last look I've paired a denim skirt with a rolled neck sleeveless sweater under a white blazer. I added some neutral boots and handbag making this full look perfect for work or the office.
What do you all think about the new denim maxi skirt trend? I've been having so much fun styling these skirts with boots and jackets for the cooler weather we've been having. Comment below and let me know what's your favorite way of styling a denim skirt. I will be highlighting more spring trends soon so don't forget to follow along! Happy shopping! XO