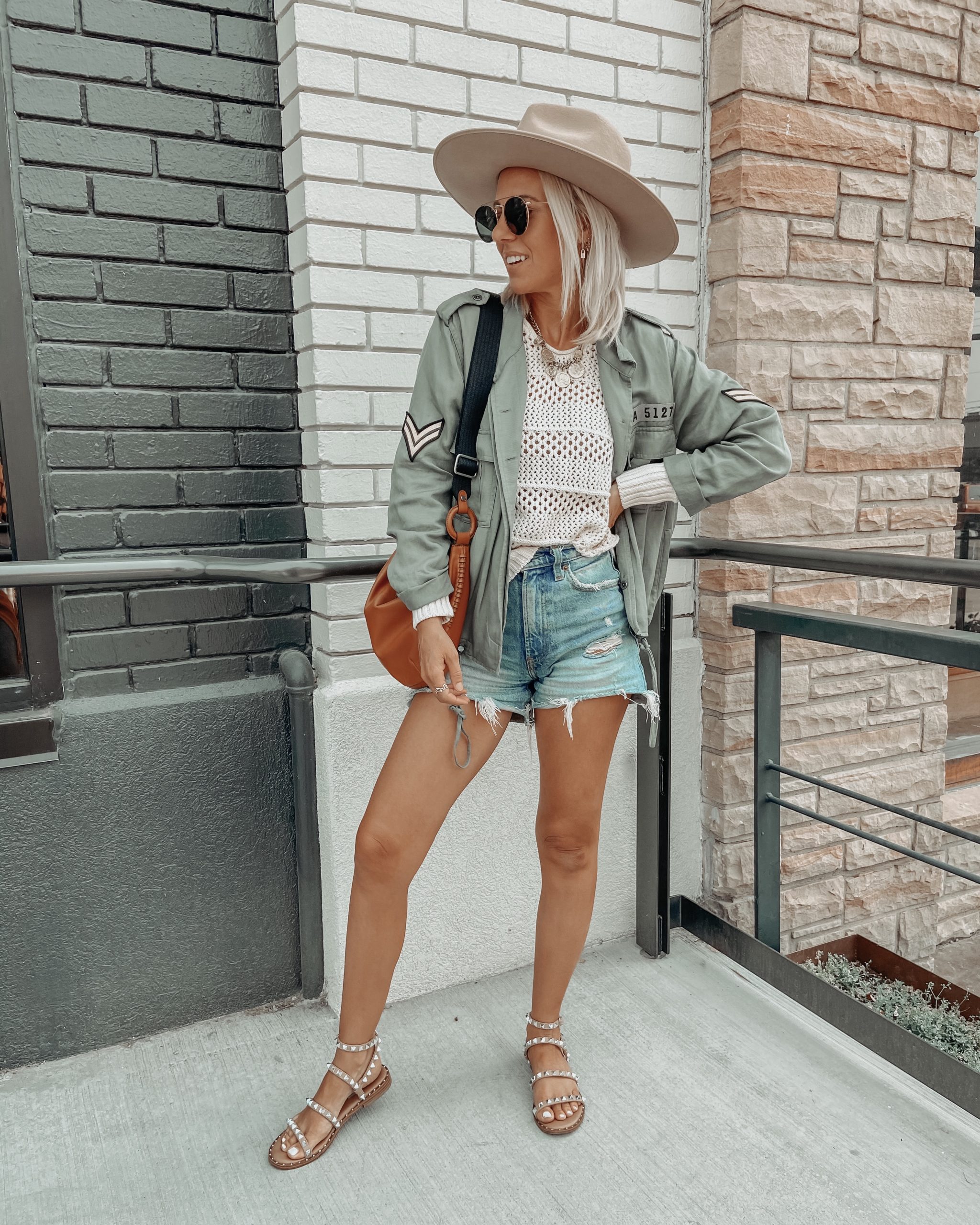 It's that time of year where it's still really hot outside but Fall is in the air and we are all eager to start dressing for a new season. I've rounded up a few of my favorite Fall inspired looks that you can easily incorporate into your wardrobe and most importantly WEAR NOW.
If you're like me and live in your denim shorts that ok you can still wear them in the Fall. Just add a lightweight jacket or sweater + add a great hat and you're instantly ready for Fall.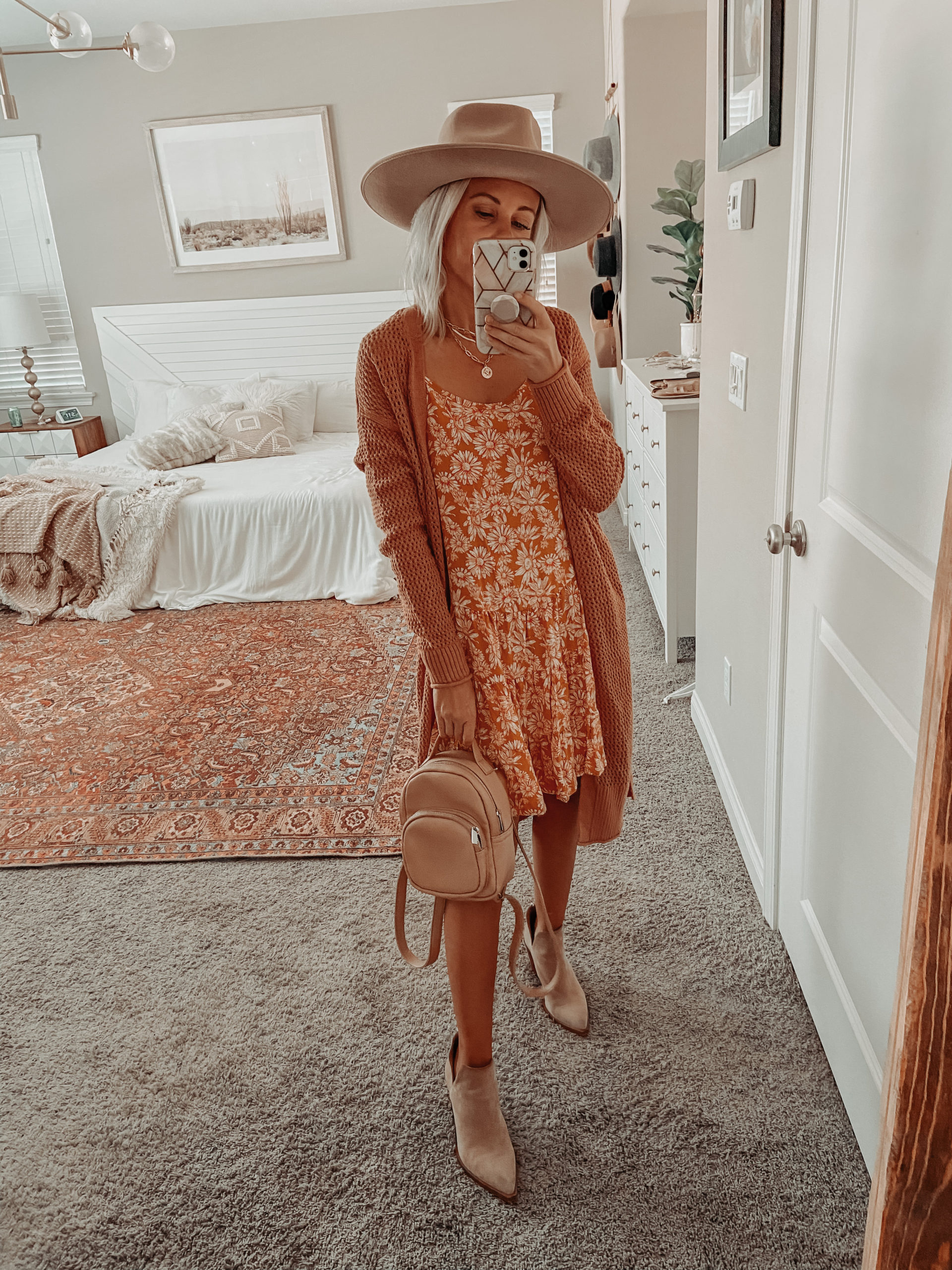 My next tip to instantly update your Summer style into the Fall is by switching out your sandals for booties and then adding a light cardigan. Above I have a cute summer dress but when I added my booties and sweater the look is instantly updated for the Fall season.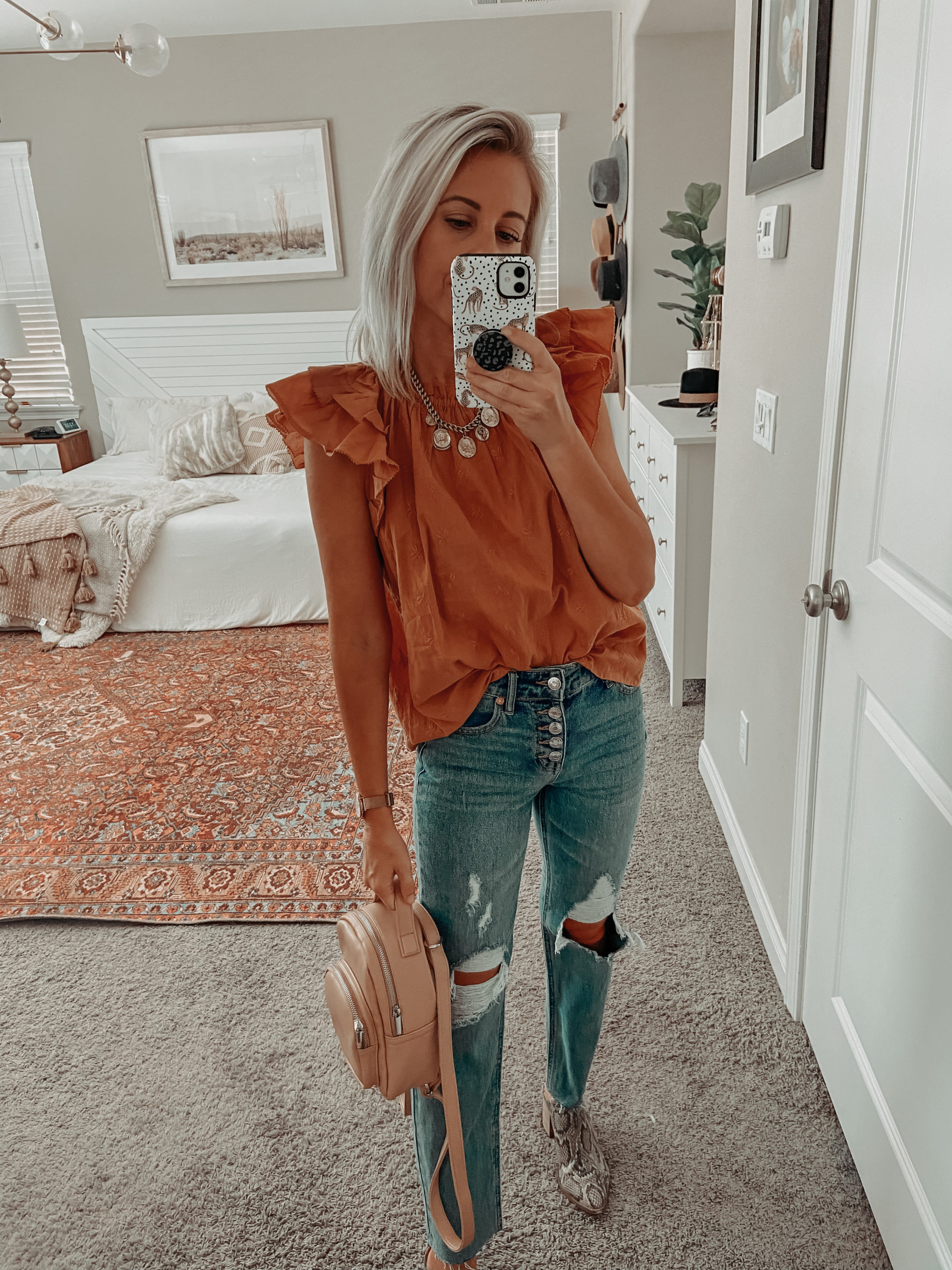 The statement sleeve trend is here to stay so switch out your summer denim shorts for a great pair of jeans + add a pair of mules and you're ready for Fall. Adding any of the Fall color hues like this burnt orange will instantly update your look as well.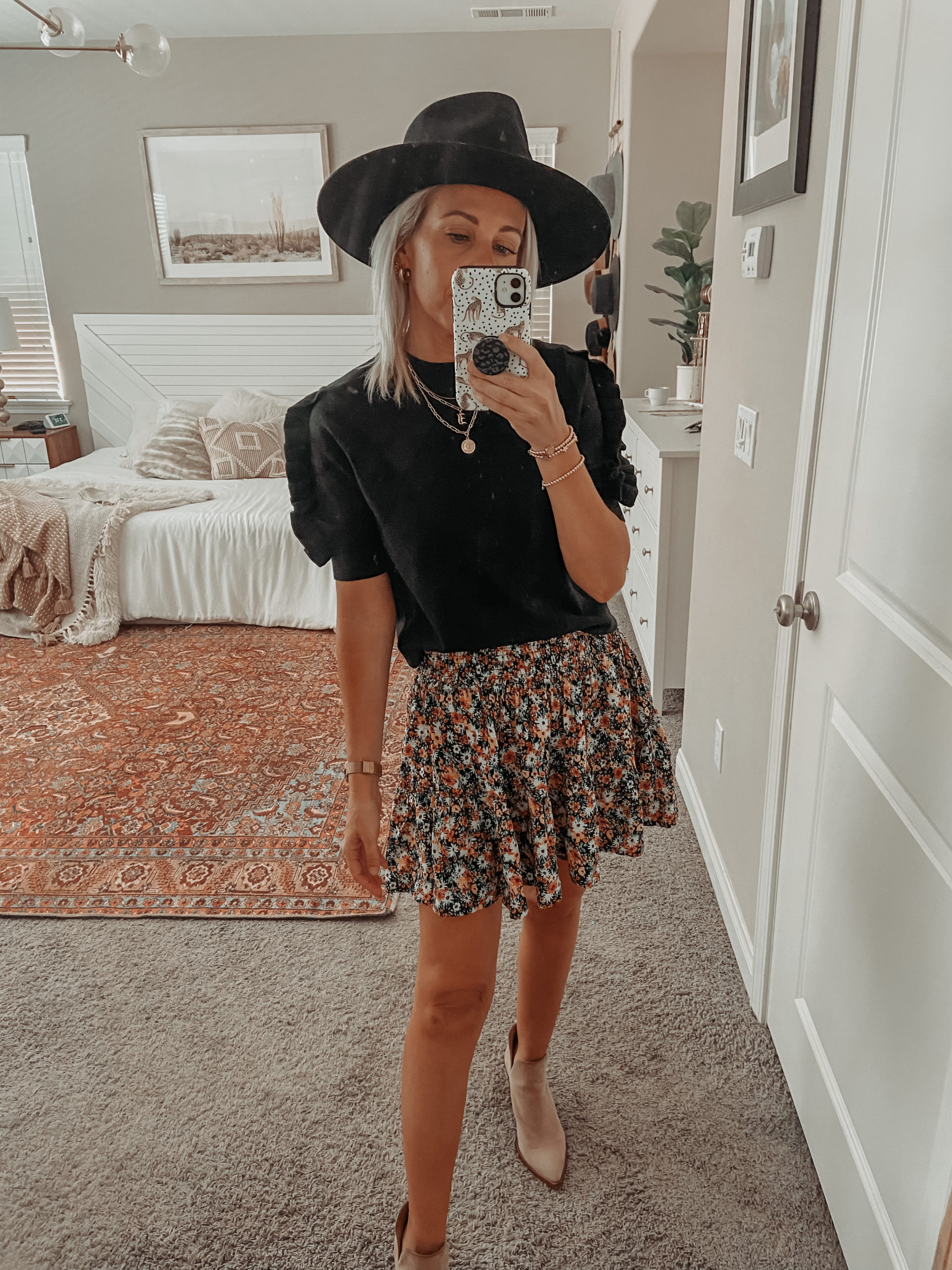 You can keep your Summer floral skirts and add a short sleeve sweater top + booties to update the look for the new season. It might be too hot to wear a thick sweater but you can get the same Fall vibes with a short sleeve version. I love this one from Target. It has the prettiest ruffle sleeve detail and it would be really cute with a great pair of jeans as well.
That's it! A few easy Fall outfit ideas that you can easily wear now. Which look is your favorite??